As we look toward the weekend, you'll likely be chomping at the bit to get outside and enjoy some spring weather; don't forget, spring is pretty unsettled around here and that's what the forecast is for the next several days.
In simple terms, which day is the best to be outside will be subject to some wind, clouds, rain/snow chances, etc.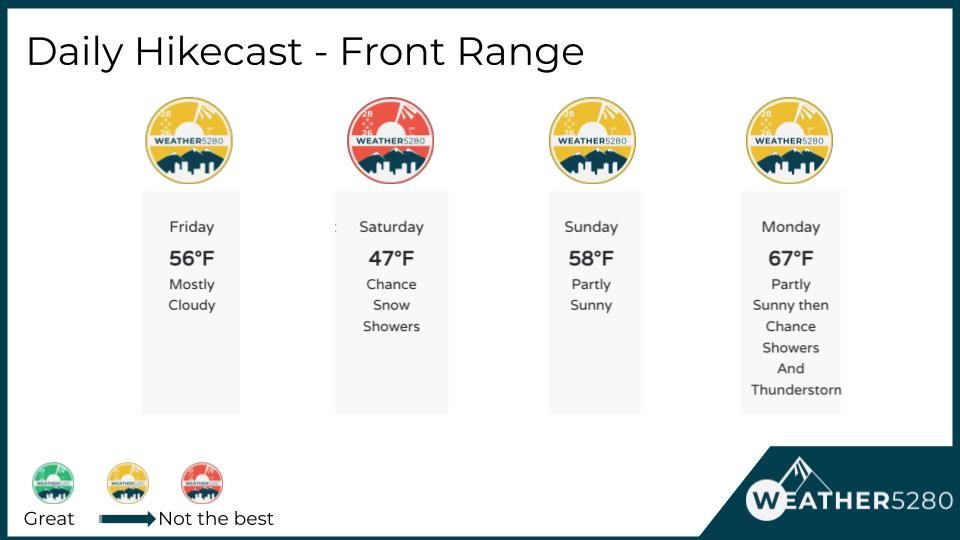 I wouldn't classify any of the incoming days as great days, but Friday and Sunday could work for your plans. Otherwise, you'll be seeing chances for rain and snow.
Let's look at the hourly planner for Denver for more specifics.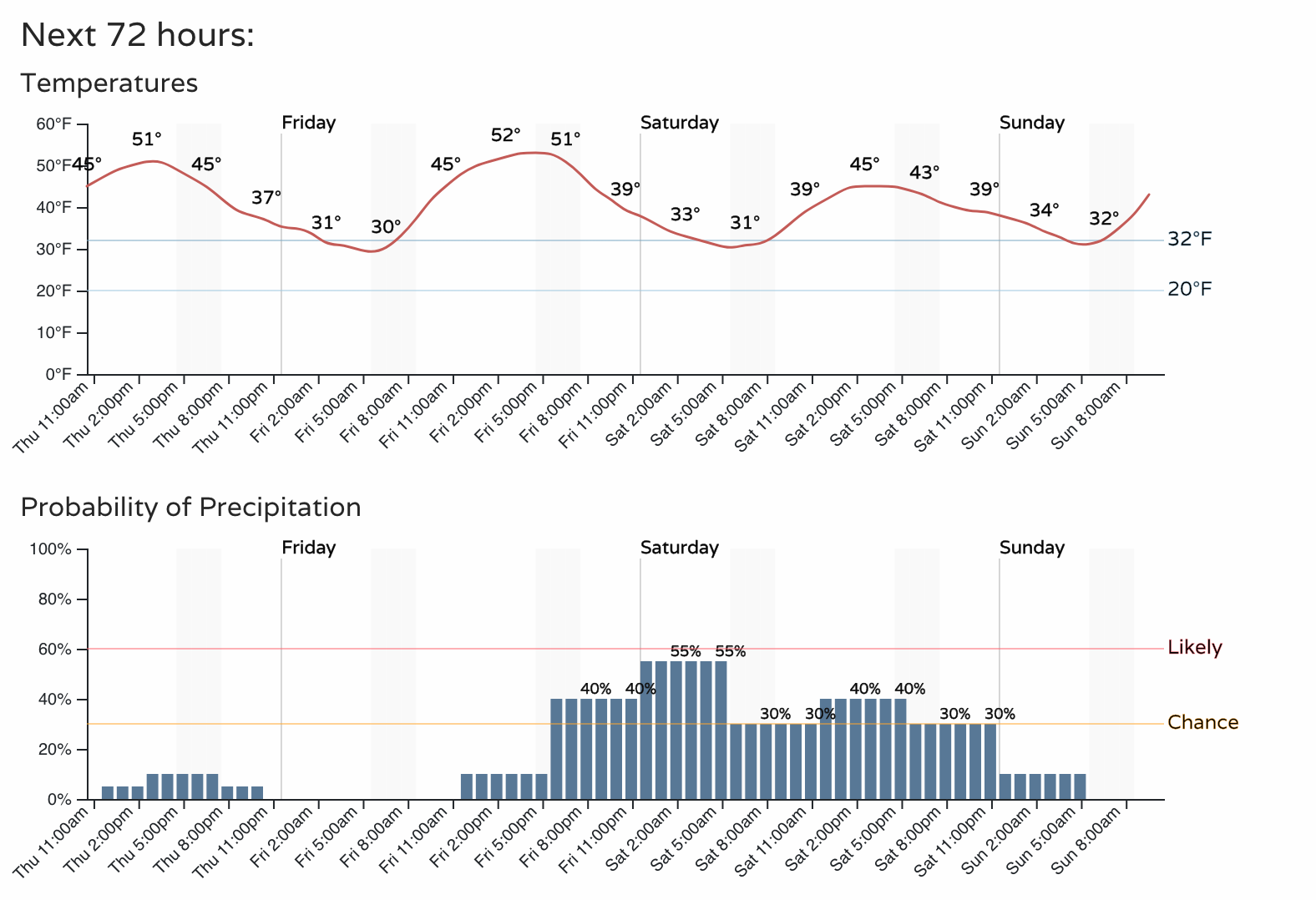 You see those chances for getting wet increase late Friday through all of Saturday, but those chances aren't locked in - they are only up to 55% or so.
SHOULD you get some moisture, how much are we talking? For the metro areas, we are looking at a potential that stays below 0.25". Here's an estimate on total water and then total snowfall potential: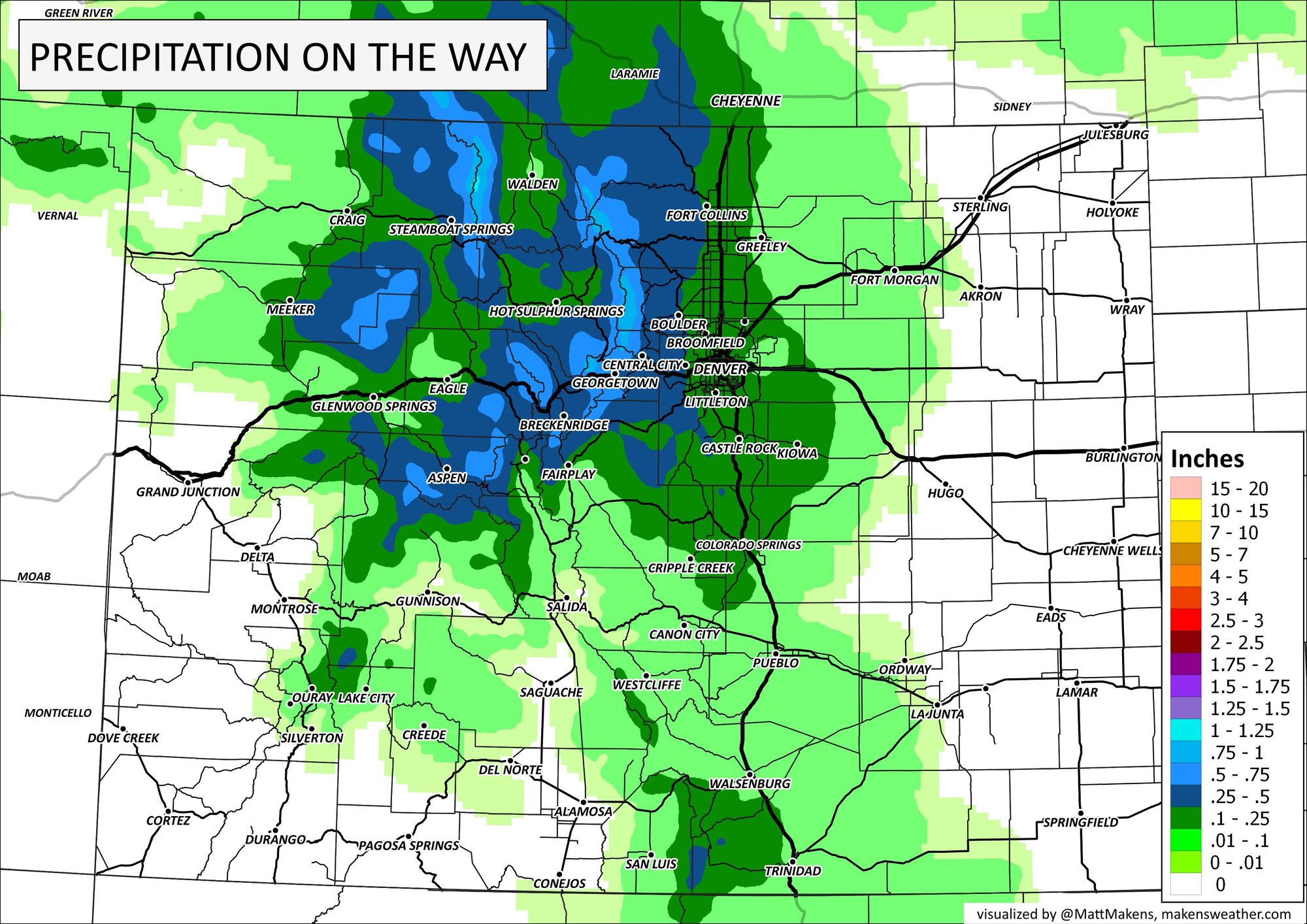 Snowfall, should you see any, will be on the lower end. The Front Range, in theory, can pick up a couple to a few inches, but most of us will have just a little bit - if that.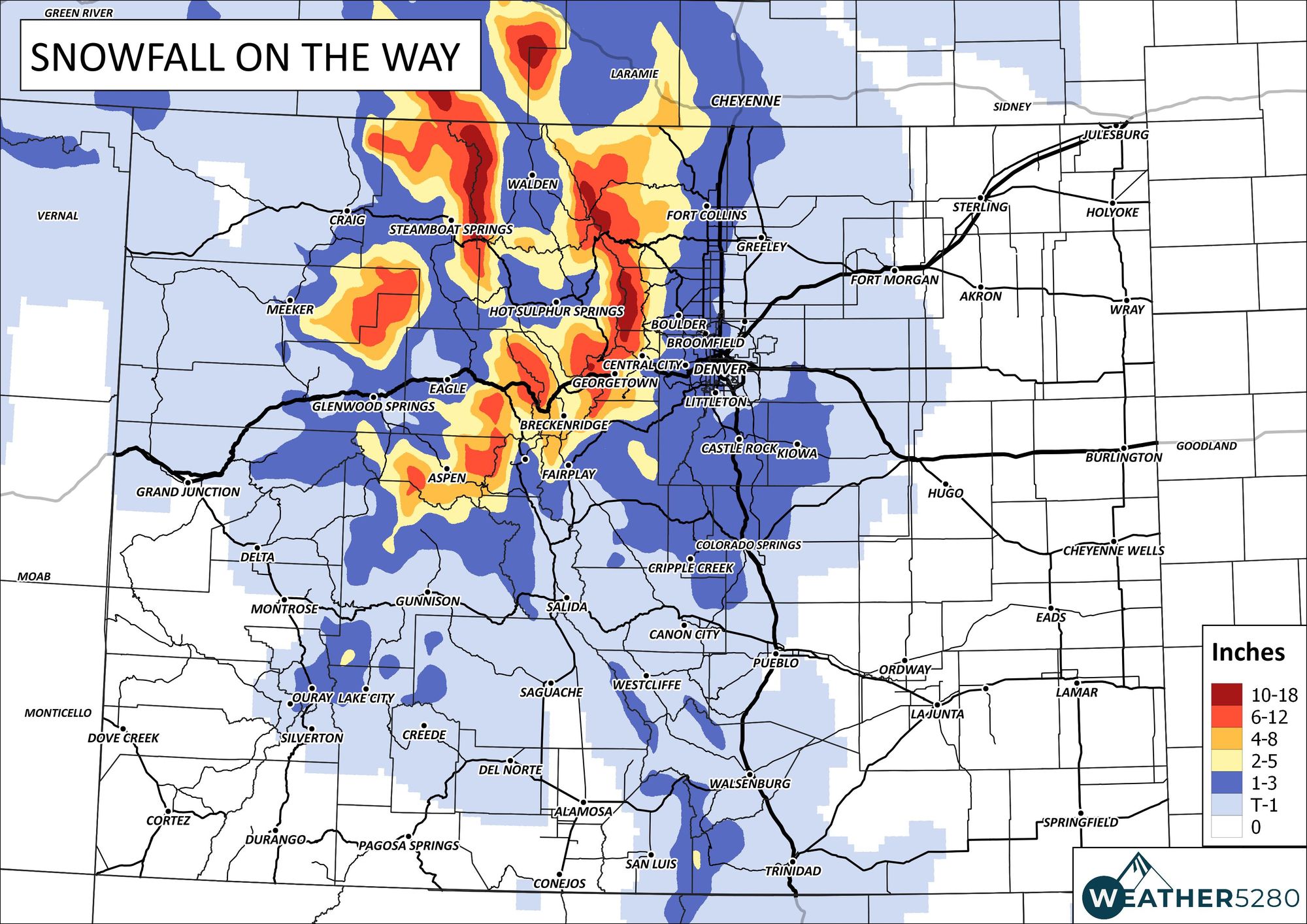 So, you can see the potential impact on your weekend plans, not just with chance for moisture but also with the topsy-turvy temperatures. This situation remains for the next week and more in those daily high and low temperatures.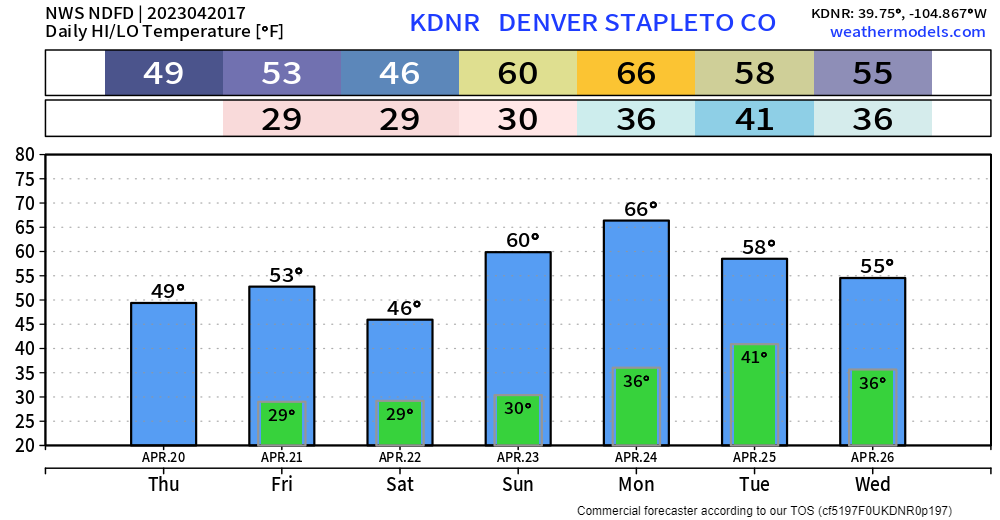 There isn't much that I would call major on the short-term, but there is a stronger system that may develop for much of Colorado, especially the Plains, for next week. Right now it looks like some impact possible Wednesday but let's let time be time and we will have details as we get closer. If you subscribe (click here) to get our emails, you won't be caught off guard - just sayin'. ;-)
ICYMI
We offered a drought update with some records information to our members this morning: