So far so good as we kick of one of the busiest travels weeks of the year across the United States. Most airports are operating well within "normal" for delays and cancelations this morning, but there are some weather systems traversing the states this week that are likely to cause some issues from time to time in the coming days, including the threat for severe weather across parts of the south today.
Today's outlook
Brief: Snow will linger across the Rockies and adjacent plains Monday, with strong winds through Monday afternoon. Severe storms possble across the South, with wet weather slowly working east/northeast through Monday evening.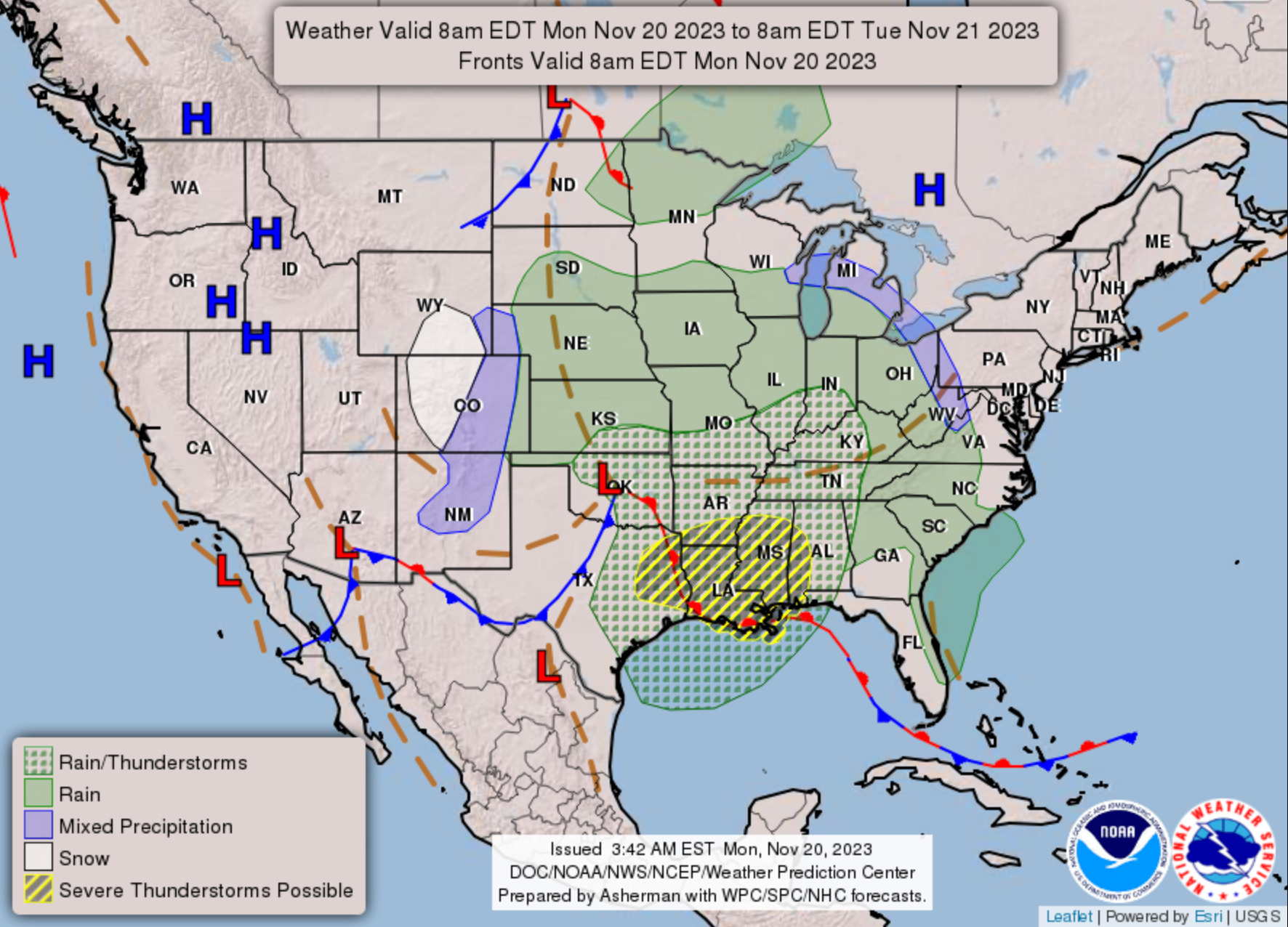 So far so good on Monday, however. Here's a look at current flights at major airports across the CONUS this morning, so far lots of on-time planes and (mostly?) happy fliers: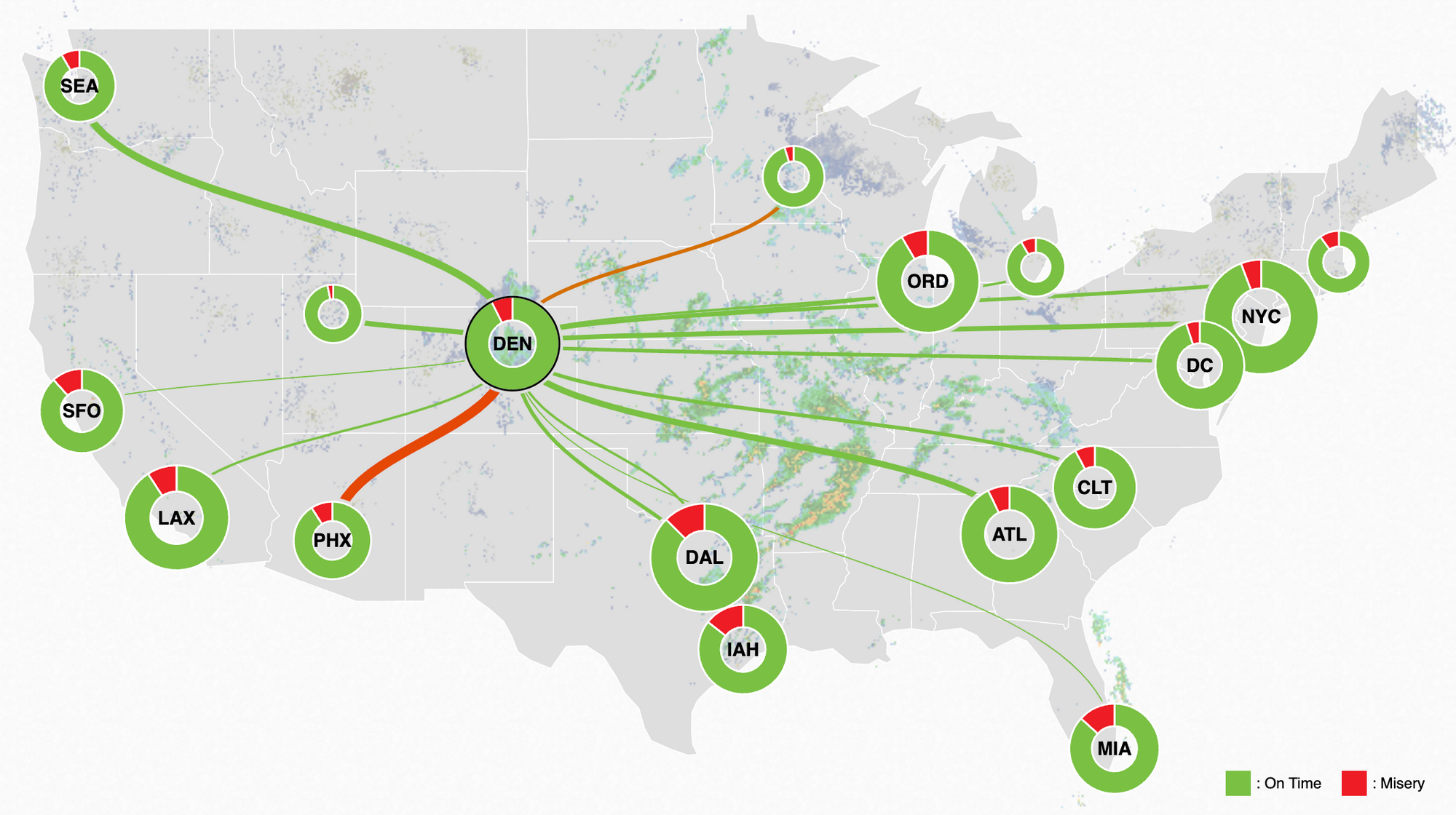 A look at radar imagery at the national level we see some wet weather moving across the central U.S. this morning, with the back side of that system delivering very strong winds along the Front Range of Colorado as well as some locally heavy snow showers, particularly across the Palmer Divide between Denver and Colorado Springs.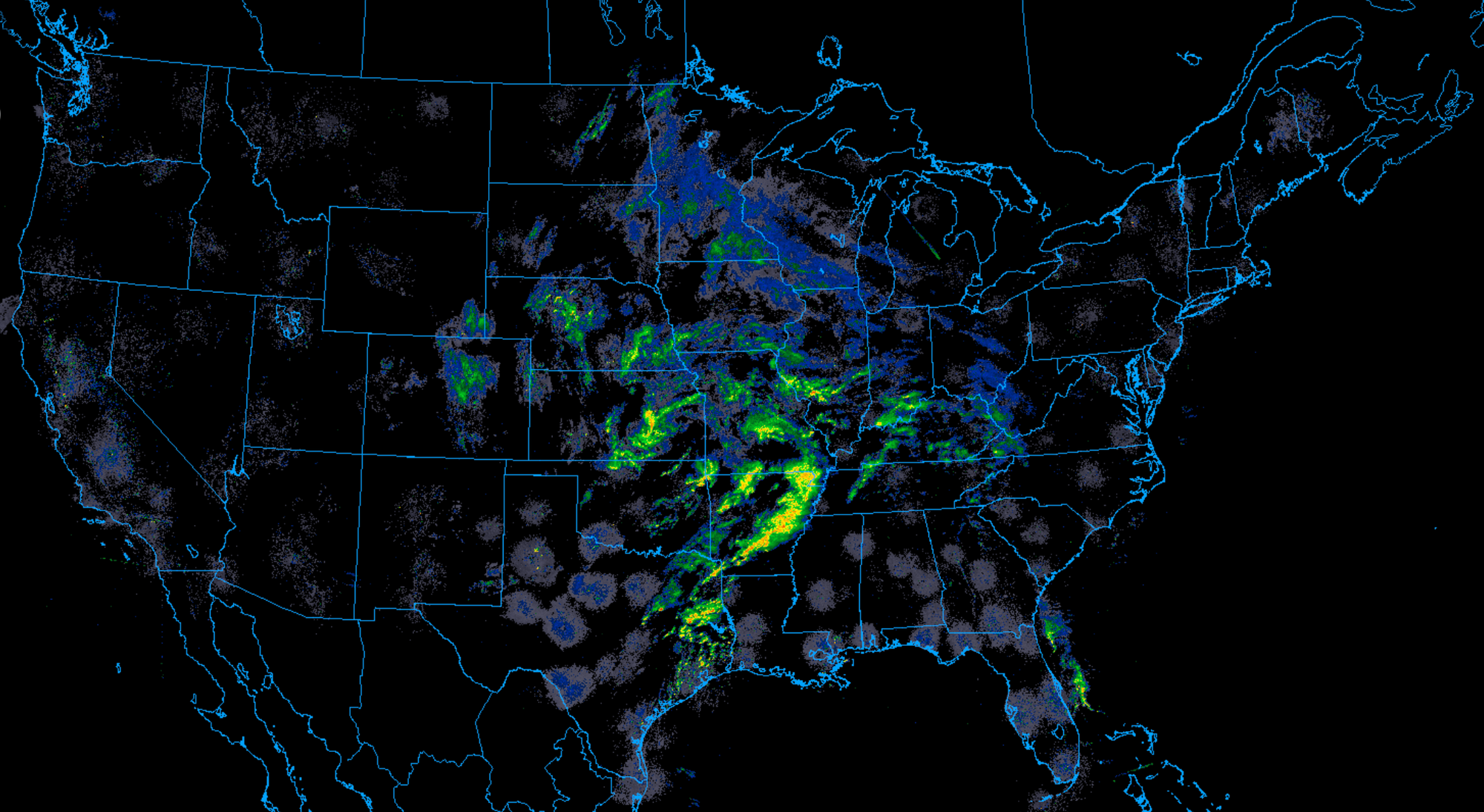 This weather will continue pushing east and northeast today, with some delays possible into the northeast later today and Tuesday. You'll also note those storms moving through eastern Texas this morning. Some of these will become severe, with an Enhanced Threat of severe weather across parts of Louisiana and and Mississippi today. If you live in, or are traveling to, this area – please stay weather aware today!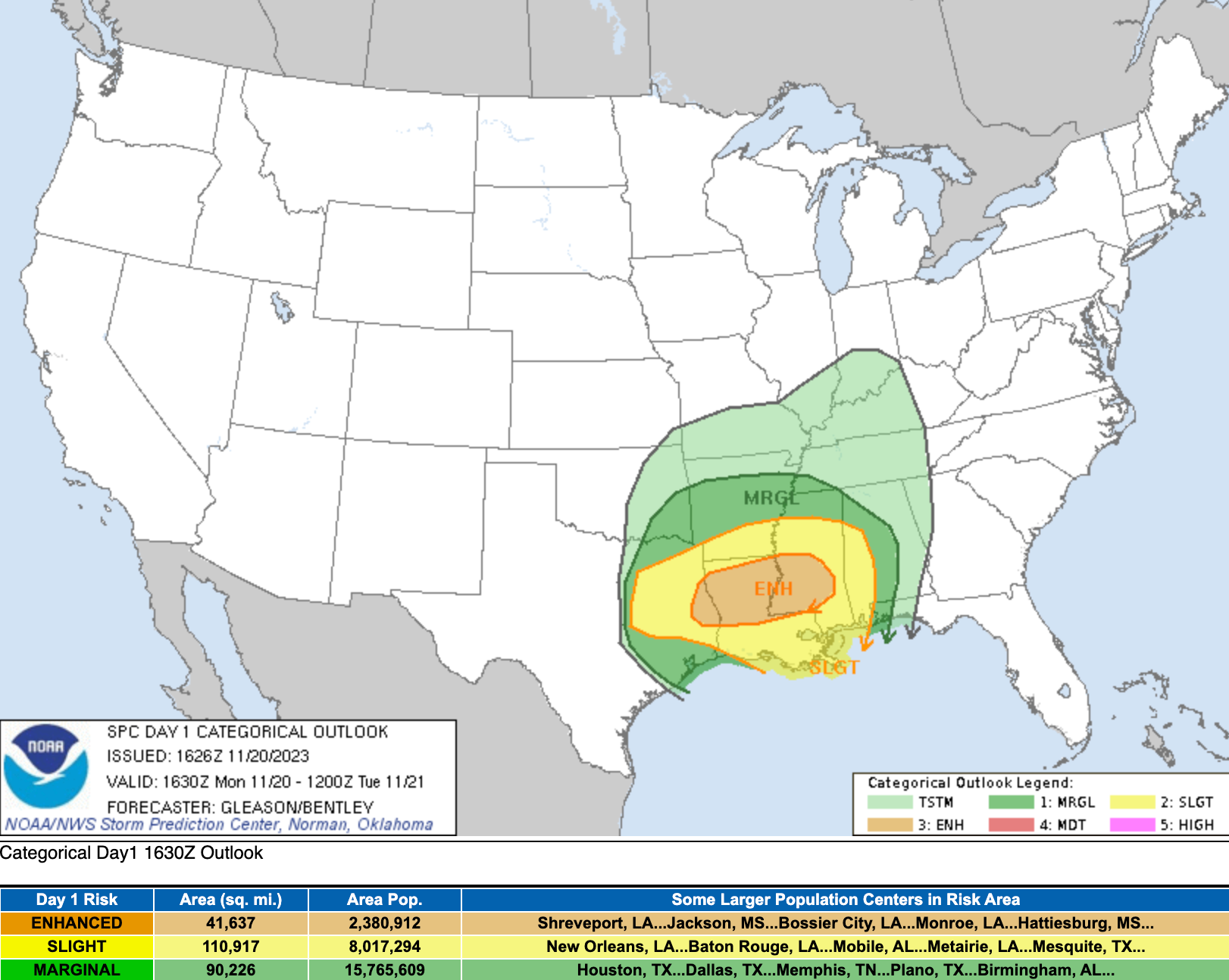 Tuesday outlook
Brief: Some severe weather holds on across the Southeast Tuesday, but most of the active wet weather in the form of rain, snow, and mixed precipitation moves into the Mid-Atlantic and northeast. Across the Central and Western CONUS a relatively quiet day.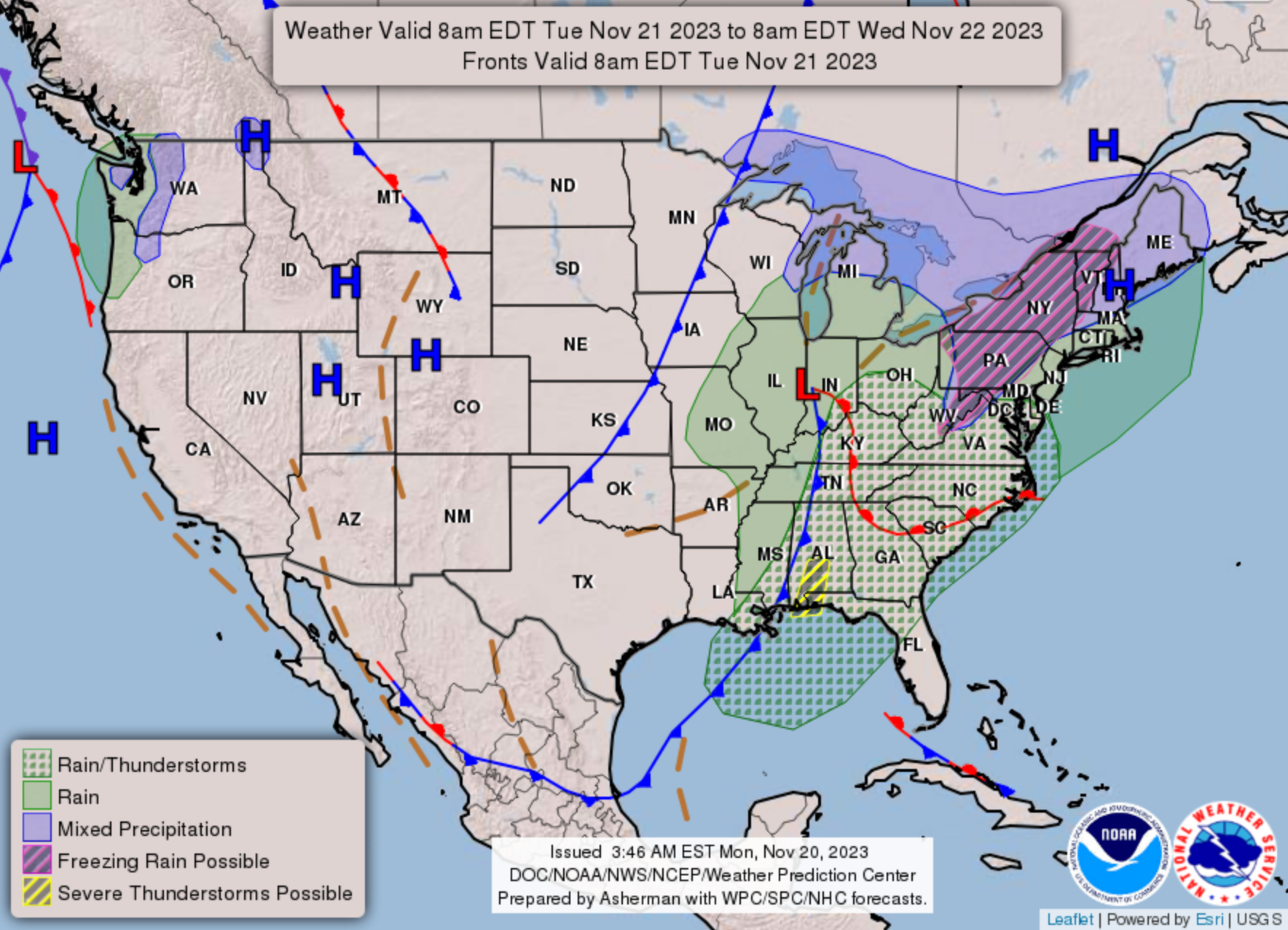 If you are heading northeast you'll want to watch your flight status closely on Tuesday and Wednesday. While it looks like most of the major cities will see just rain, it could be heavy at times, and higher elevations/the further north you get mixed precipitation and snow will become more of an issue. Here's the outlook from today through Wednesday evening: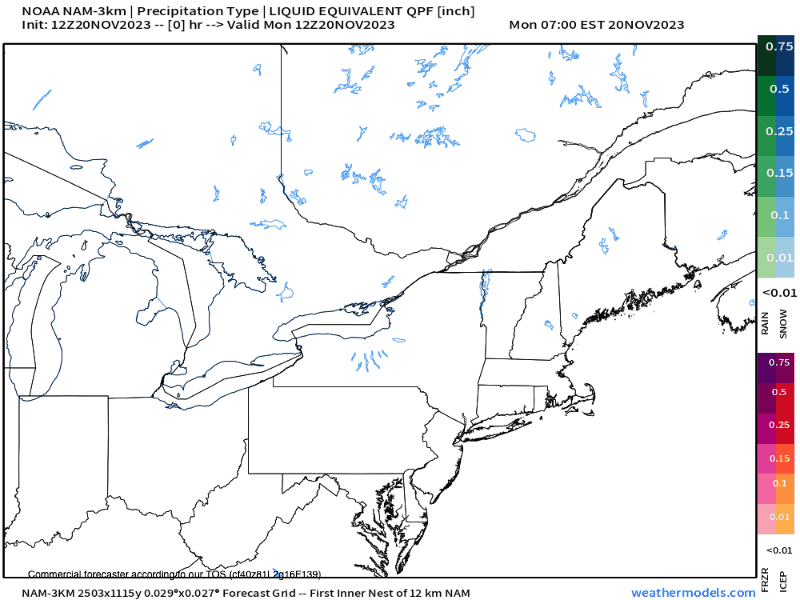 Wednesday outlook
Brief: Wednesday sees a gradual end to the wet weather over the northeast, but the next system starts moving into the northern Rockies. If you'll be in Colorado for Thanksgiving, you'll also note our next cold front starting to push into Montana Wednesday.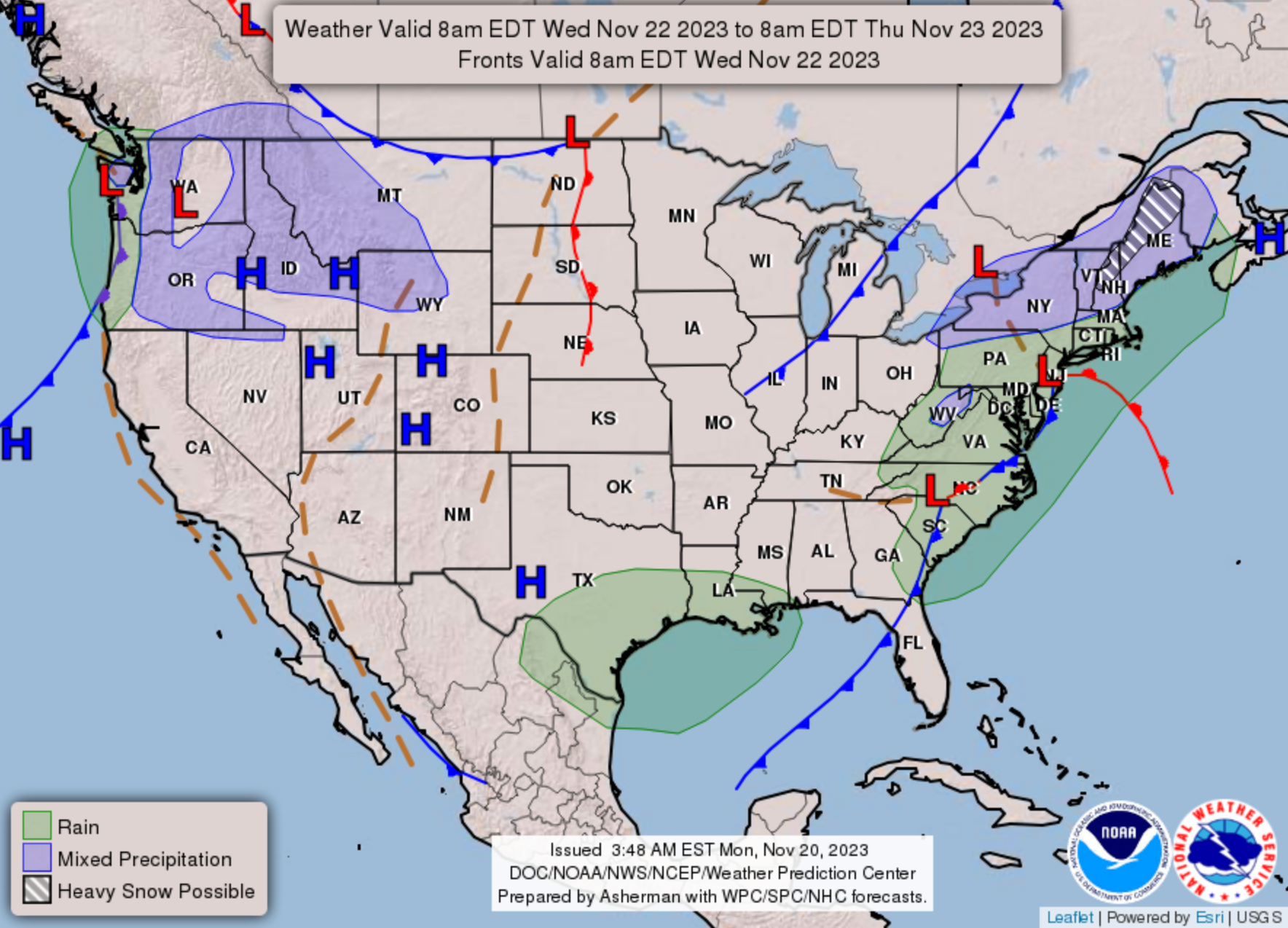 Thanksgiving Day and Black Friday
As we move into Thanksgiving Day and Black Friday our focus starts to come back to Colorado and the greater intermountain west. A shot of pretty cold air looks to arrive Thursday, with a reenforcing shot Thursday night into Friday along with some snow.

The cold and snow looks to still be just north of Colorado when folks are sitting down to dinner Thursday. Still, Thursday along the Front Range will be chillier than our warm day Wednesday, with highs in the 60s Wednesday and into the 40s for Turkey Day.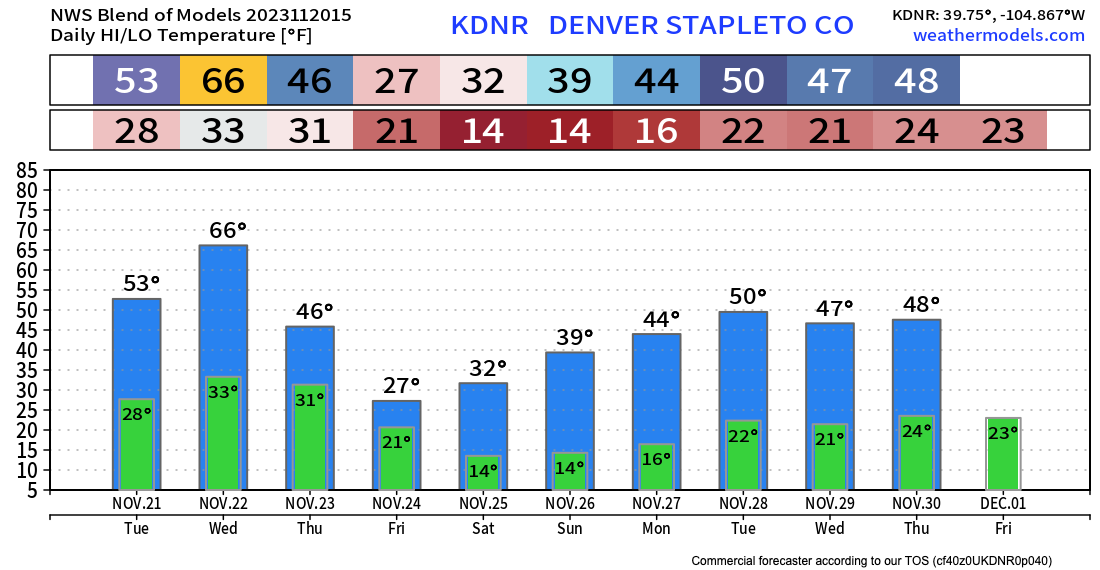 By Thursday evening snow is in full swing across Idaho and Wyoming, and likely getting going across the northern mountains of Colorado as well: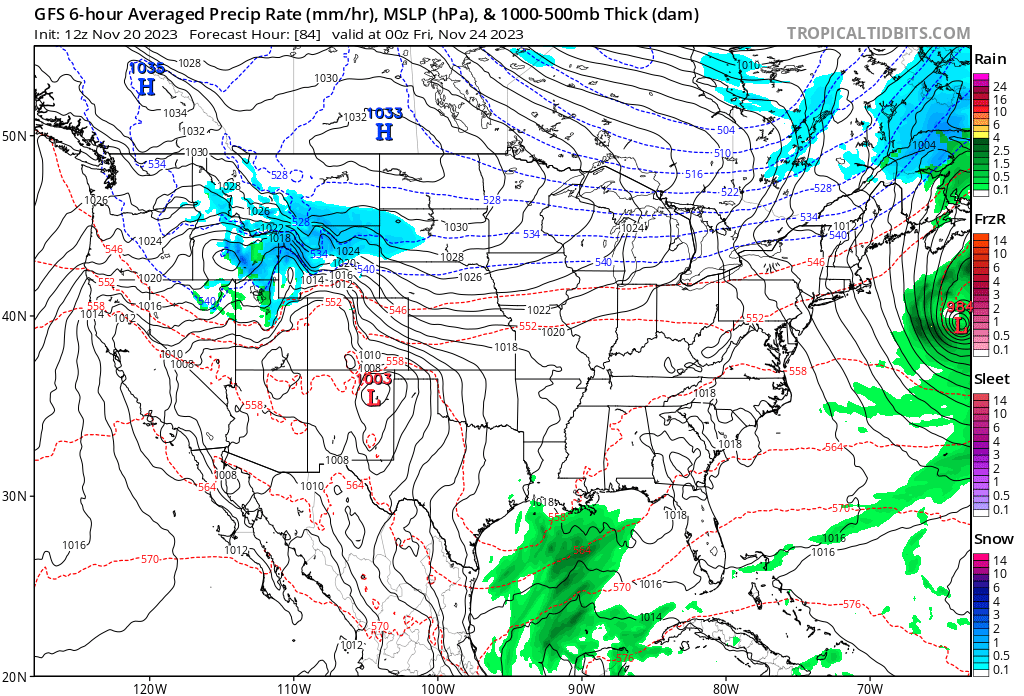 By early Friday morning we see snow getting going along the urban corridor and ongoing in the northern and central mountains. Travel looks like it will be quite challenging across the region on Friday, so if your travel plans are flexible, pushing them to the weekend may be your best plan, especially if you are driving vs flying.
As we shared yesterday, here's our rough outlook for snow Thursday night and Friday across the state. This forecast will be tweaked as we get closer to the event. For now, plan on that colder weather... moving in later Thursday and adding a bit of holiday cheer to your Black Friday!
Late week snowfall outlook, Colorado: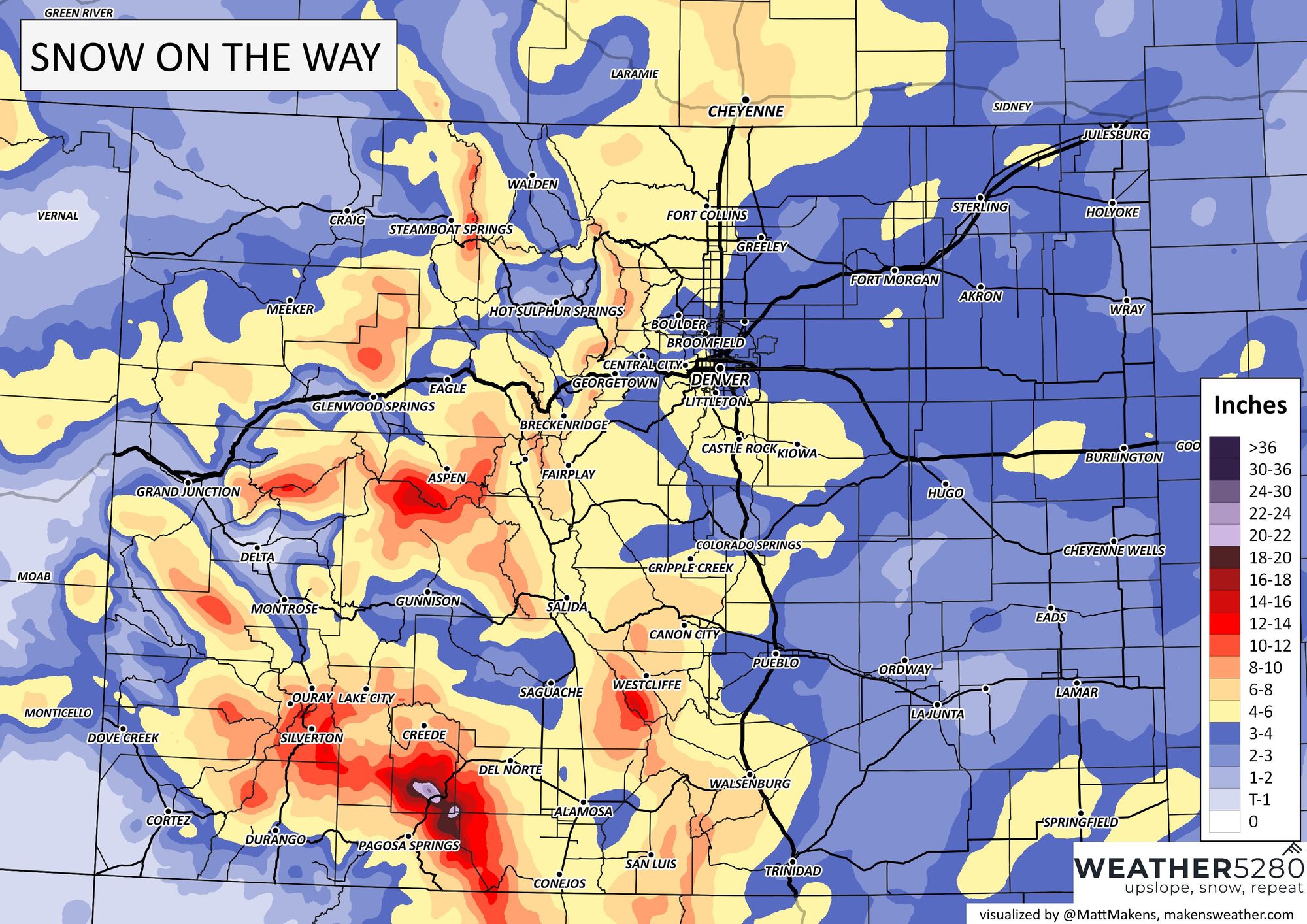 Still, time to track this one but certainly anyone with travel plans later this week should stay alert on this next system. Stick with Weather5280 and keep yourself ahead of any weather changes by subscribing to our email list today!