Another system on the heels of last night's light snow maker (for a few locales, especially east of Denver), will bring another chance for snow to the region overnight Tuesday into Wednesday. The bulk of the snow, however, will fall across southern Colorado with this system.
Indications are that Denver will be near the northern extent of our next system's snow band, meaning that any snow that does fall should remain on the light side. The latest GFS and EURO both bring a dusting to 3" of snow to the Denver area, with greatest totals across the foothills and Palmer Divide. Both the NAM and SREF remain have been less impressive for Denver proper overall, but do produce a few inches for the Palmer Ridge, and southwest metro areas. This morning's 09z SREF mean produced 1.2" for DEN, the most of any run yet, with 3.2" for Castle Rock. The exact northern cutoff for snowfall is proving challenging to predict.
Related: Snowfall Forecast Map
Models mostly agree that the best chance for snow in Denver will come during the day Wednesday into Wednesday evening. Here's a look at this morning's 06z GFS for 18z Wednesday. Snowfall extends from the Denver metro area, southeast, with the heaviest across extreme southern Colorado.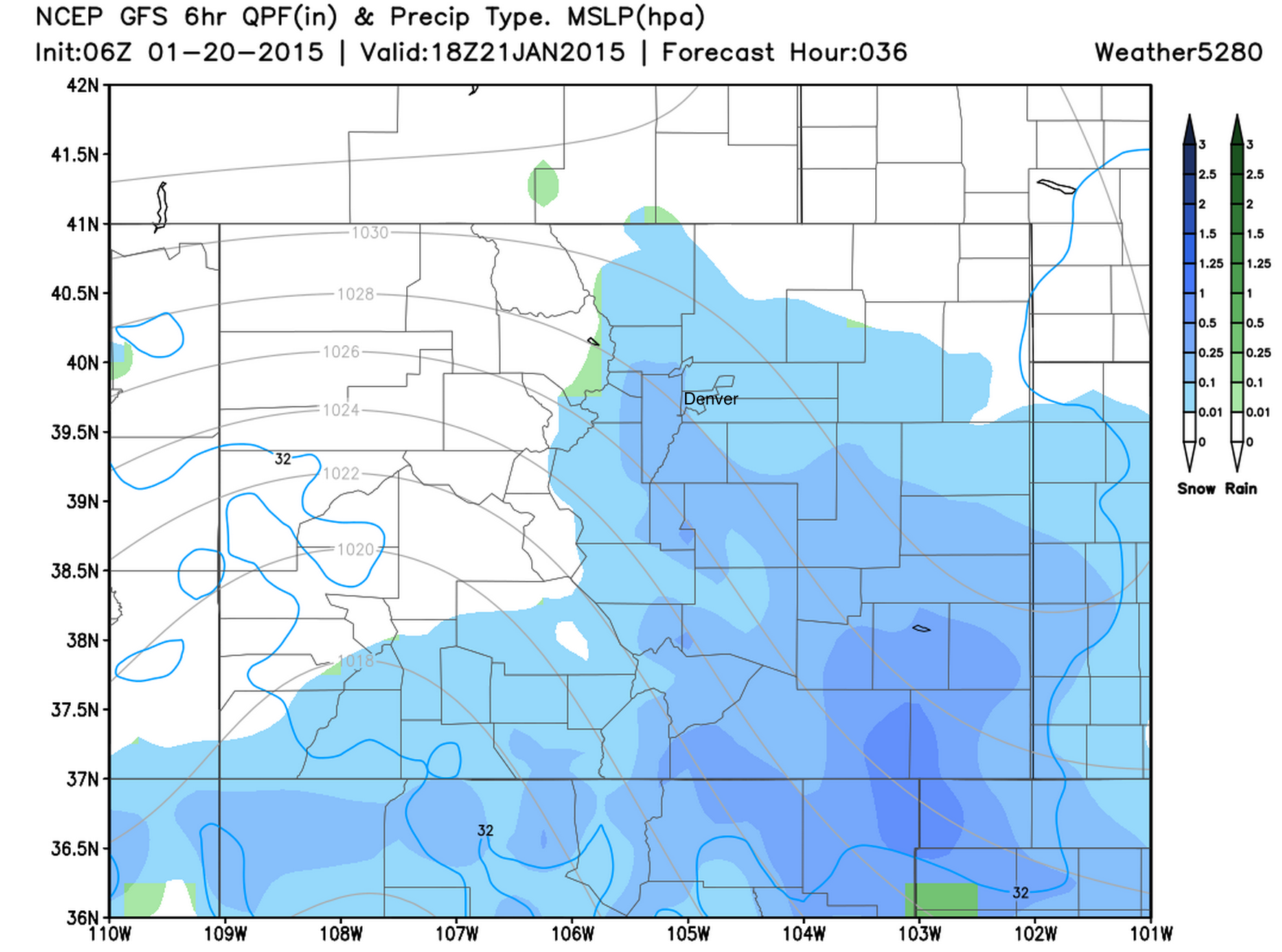 Southern Colorado forecast
This will be a good snow for southeast Colorado, extending into New Mexico and Texas. A Winter Storm Watch goes into effect late tonight through Wednesday evening for areas along and south of the border, including Trinidad and Springfield, Colorado. Snowfall totals from 4 - 8" will be possible, with locally higher amounts.
Here's a look at the GFS 00z snowfall forecast with this system. The 06z run actually brings better accumulation a bit further north, something we'll need to keep an eye on throughout today. Note the heaviest snowfall across extreme southern Colorado into New Mexico and Texas.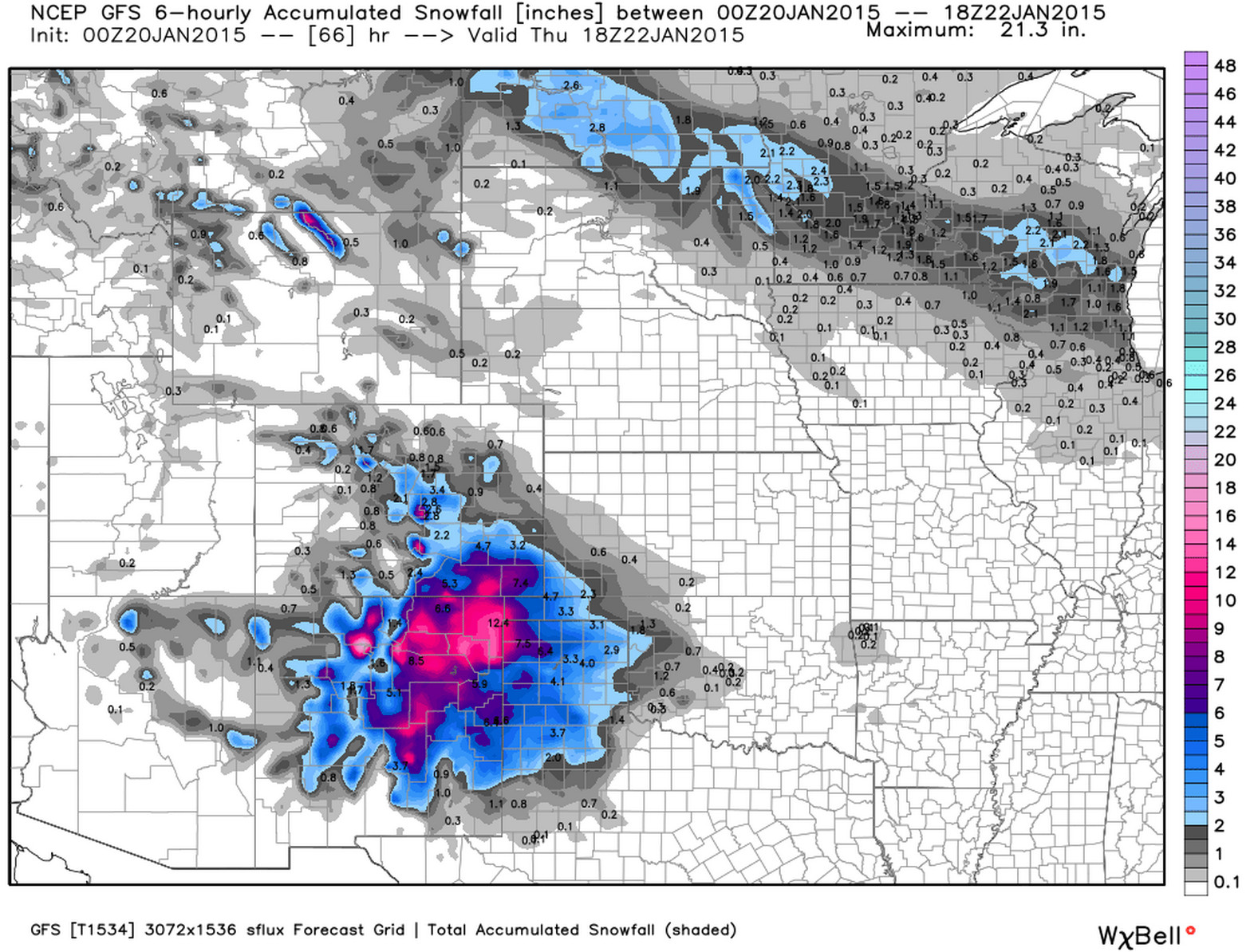 If your travel plans take you south between Tuesday night and Wednesday night, please plan accordingly. Travel will be difficult across southern Colorado with this storm.