The good news is, we're not going to make any big adjustments to our snowfall forecast this afternoon. The bad news is, we're still concerned about the 'bust' potential with this storm. Meteorologically speaking, it continues to be hard to believe the amount of snow some models are producing.
In all the noise that has become the forecast for this weekend, just remember a few things. At a certain point an exact number of inches really doesn't matter – it's the impact. Expect several days of wintry weather across the state, with hazardous travel at times.
For now, we will stick with a BROAD BRUSHED 6-12" FOR DENVER, and leave room for adjustments later tonight. We'll also keep the Bust Index high at 7 along the I-25 corridor and into southeast Colorado. The greatest potential for higher snowfall amounts appears to be across the Front Range foothills and Palmer Divide.
The National Weather Service has issued a Winter Storm Warning for all of the greater Denver area, forecasting 7 - 15" for the city. Their previous Watch was for 8 - 16". While they are forecasting higher totals than us, the more important aspect may be the larger range than you'll typically see... indicating their uncertainty now as well.

Here's why we think this storm still has the potential to underperform:
While many forecasts out there have called for what would be record-setting snow, keep in mind this is very hard to achieve, even with an ideal setup. We've talked about the issues at length.
As we've been saying all week, these types of systems are prone to bust. Rather than a slow moving, mature closed low, instead we are depending on extended upslope and overrunning to bring big snow. This is not ideal for the I-25 urban corridor. A lot of moving parts will need to come together at the same time for snowfall totals to materialize as many models indicate.
Bottom line: the overall setup of this storm should continue to give pause to upper end snowfall totals you may be seeing; to get there will be a challenge!
Here's why we aren't completely ignoring greater totals:
Models continue to indicate good QPF from this afternoon through Sunday, and with that it's hard to ignore the potential they might be right. If so, higher end snowfall totals will certainly be in play.
Also, the duration of the event, coupled with bursts of energy over the weekend, could enhance snowfall – particularly for certain locations over others.
Timing
We're already seeing the effects of our storm system across the Plains this afternoon, mostly in the form of rain showers at lower elevations. In the mountains, we've seen snow showers for much of the day, some of which have been heavy at times. This afternoon's weather is not the main event for us.
This will be a prolonged event. Snowfall totals will likely be light in the Denver area overnight Friday into Saturday morning (<2"), and much of the precipitation that falls this afternoon and into Friday night will be mixed rain and/or will be wet snow that won't stick. The I-25 corridor sees the chance for snow increase during the day Saturday, extending into Sunday. This will be the timeframe during which we'll have the best chance for the brunt of the accumulating snow.
Some models indicate the chance for snow will continue into Sunday night, but we suspect the heaviest/widespread snowfall will decrease into Sunday evening.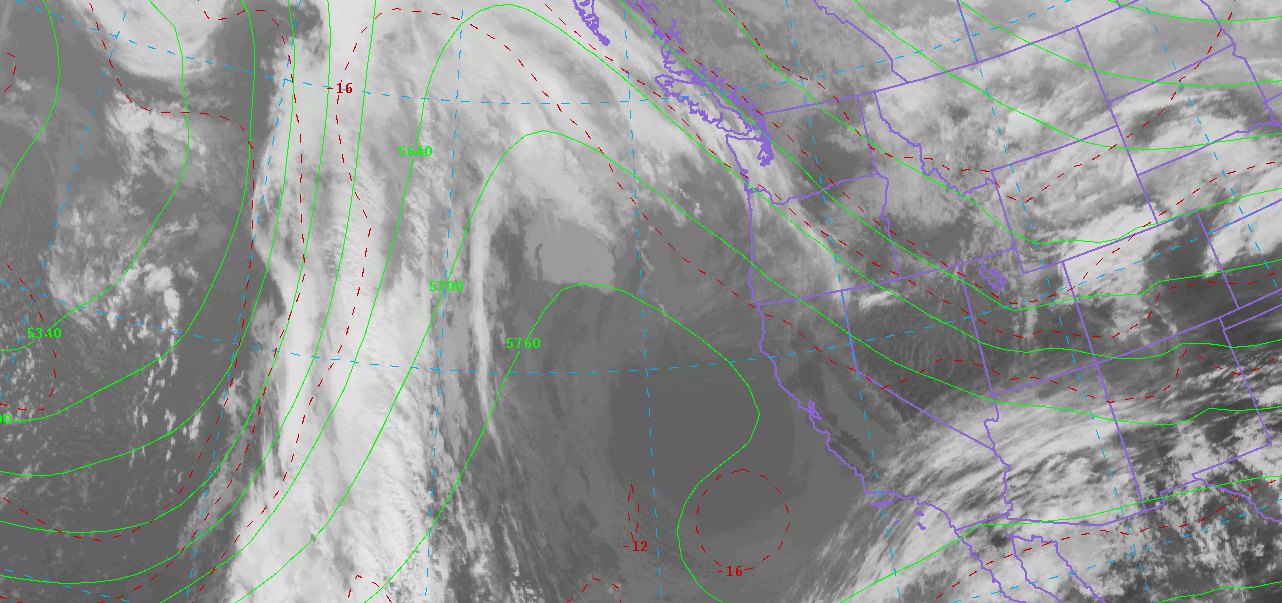 Miscellaneous thoughts
Admittedly, there are some of us in the higher-end snowfall camp at Weather5280, and some in the lower end. As a collaborative forecast 6 - 12" should help to cover both scenarios. We're seeing a lot of other folks scrambling to introduce the uncertainty with this system which we've been discussing all week!
Should this storm not pan out, and well, even if it does, look out, the GFS (and other models) keep this pattern – colder and wetter than normal – locked and load through the extended period. There is another chance for snow by next week.
Please send along updates on conditions this week to our Twitter account (@weather5280) and of course in the comments here on the site! We love hearing from you.
More updates to come, we promise. Stay tuned...