As outlined in yesterday's State of the Atmosphere, we've got another chance of snow to work through before things quiet down a bit across the area.
While generally not a big snow producer for those along and east of I-25, there will be the potential for several inches in spots between late Monday night through early Wednesday morning. The best chance for any meaningful accumulation in Denver will likely come later in the day Tuesday and Tuesday night with the passage of a secondary cold front.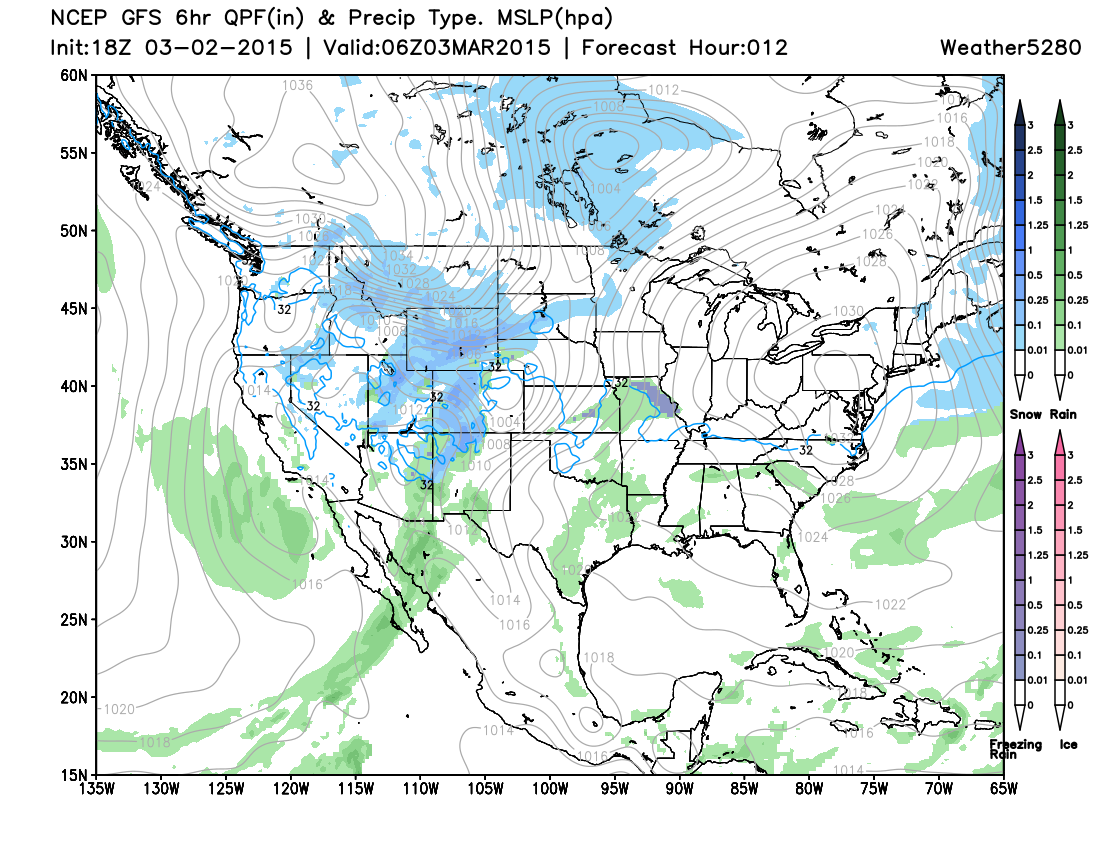 For now, we will broad-brush the metro area with a general 2 to 5" of snow, with many folks likely being on the lower end of that range. Snow coverage will be spotty, so a few areas could see 4 - 6", while many others will see a coating to 2" with this event. Many of today's model runs are favoring the Palmer Ridge, so we have extended the 2 - 5" range pretty far east.

The greatest snowfall over the next 24 to 36 hours will be across the high country, and north into Wyoming, Nebraska, and South Dakota. Winter Storm Warnings, Advisories, and Blizzard Warnings remain in effect for these areas. Heading to Steamboat Springs resort? They could see another 10 - 20" of snow between Monday afternoon and Tuesday night.
The latest WPC 50% percentile snowfall accumulation map I think shows this well. Greatest snowfall in the Colorado high country, with greater snowfall spreading norh and east out of Wyoming, and again across the Palmer Divide south and southwest of Denver.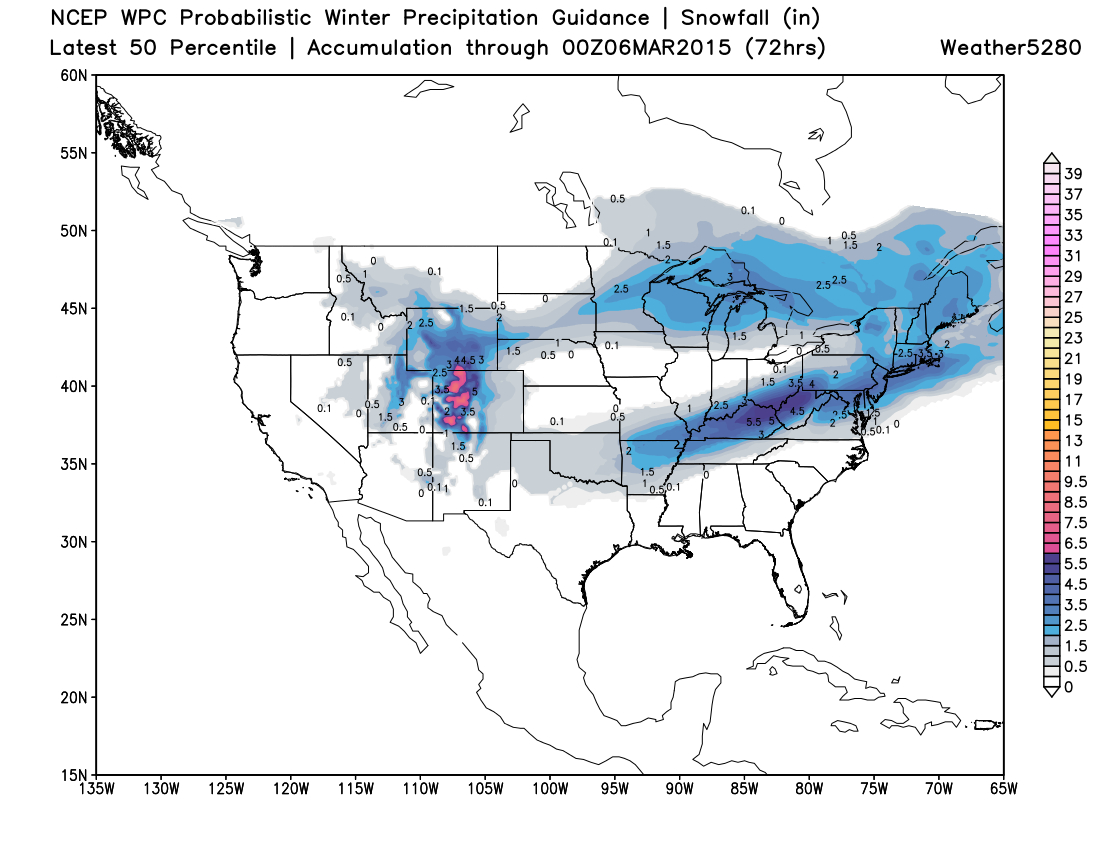 We'll see how things look after another round of models tonight. There were a few outliers that would be nice to see come inline tonight. The UKMET is largely being thrown out at this time, but produces big time snow across the forecast area. The SREF means, while up this afternoon, have been getting bullied by high-QPF outliers. The GFS has been pretty consistent overall, but has been wobbling on just where the greatest snowfall sets up. With the uncertainty, will go with a Bust Index of 5 for all of the I-25 corridor with this forecast, and ajust as needed going forward.
After a cold day Wednesday things continue to look much quieter (and even warmer) across much of the state heading into the weekend and next week.
We'll pass along any updates on our snow late tonight through Tuesday as needed. Be sure to follow us on Twitter (@weather5280), and subscribe to Weather5280 for all the latest.