The ECM to get even better with improvements being implemented now. Followers of Weather5280 know of our frequent ECMWF mentions. This is the European powerhouse model that as been the world's most accurate global forecast system for years.
Verification has been written many times. The majority prove the ECM is the most accurate global model in short-term forecasts and long term trends. This is of course of greatest use to the "everyday forecaster", like us. Through 2012 ECM ranked most accurate followed by UKMET, with the American GFS ties with the Canadian.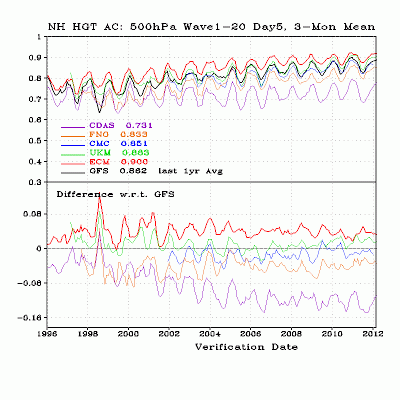 Last year, the U.S. made improvements to the computing power and improved the GFS forecast. Although I have seen an anecdotal improvement, I have yet to see much study regarding the data driven verification. Granted, it was only available operationally within the past few months. Should you run across any verification data to its actual improvement, please send our way.
Almost on schedule to avoid any competition with a "new" GFS, the European Centre is now upgrading the ECM. The changes made will certainly make it more accurate, in my opinion. It is no secret that the ECM gets "tripped up" in certain weather patterns. Namely, the Madden-Julian Oscillation (MJO) to name just one. Brian Bledsoe has made mention of the MJO in many of his posts. It's phase can help longer term forecasts with warm/dry or cold/wet trends within our region.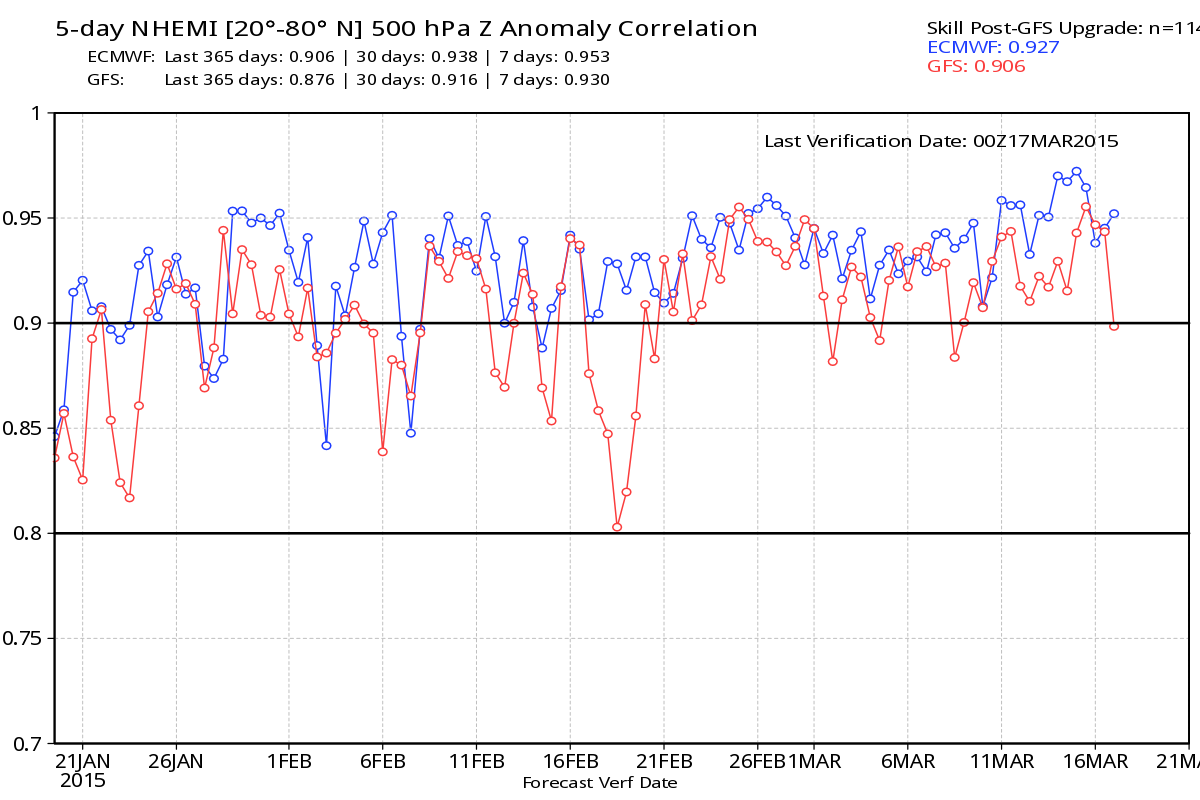 This update will not only improve projections of the MJO, it will be handling precipitation types better. This will be good for Colorado considering we have all forms of precipitation. Other improvements have been made to initialization data such as soil moisture and ocean waves. The improvement list goes on and on, but these had been some key factors creating some "issues" for forecasting in our region.
This past winter, we all made mentions that the ECM wasn't verifying as well as in years past. This was partially due to the overall weather pattern not being handled well, though it had noticeable initialization errors during some of our snow events as well.
With the corrections in place by mid-April, we will be watchful for improved forecasts going forward. It has been, for years, our preferred model and could very well stay that way with these changes.