Severe thunderstorms possible on the plains today. Although the metro areas have a chance for thunderstorms, the risk of a severe/damaging storm is highest east of I-25.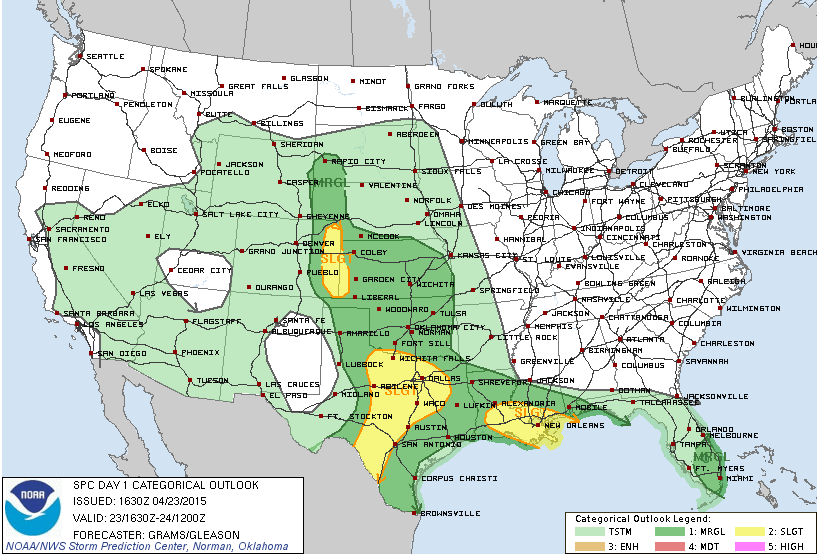 Looking at eastern Colorado, thundershowers will develop by 2pm. As these move east they will move into an area with more energy for them to gain strength.
From 2 to 7pm there is a risk of severe storms for the Colorado plains before the storms move into Kansas.
Sunset will bring an end to any severe activity for Colorado.
These storms will have a 15% chance for damaging hail: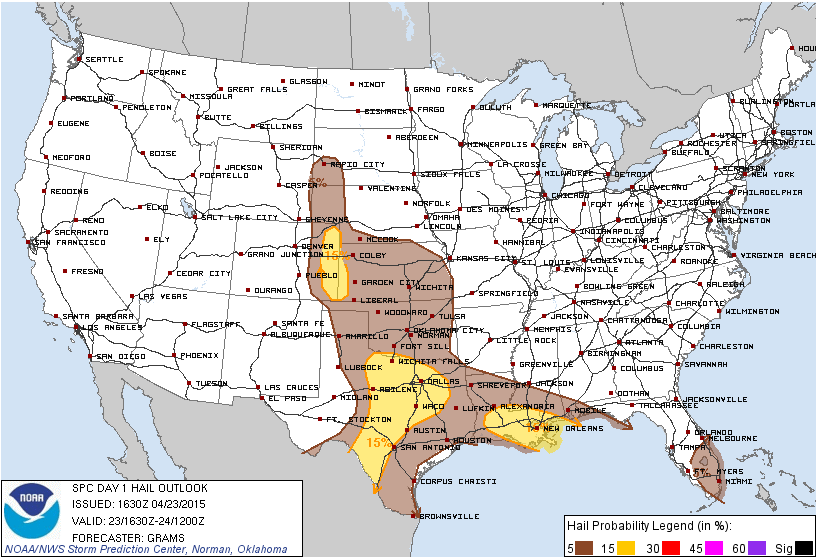 And, a 2% tornado risk for southeastern Colorado.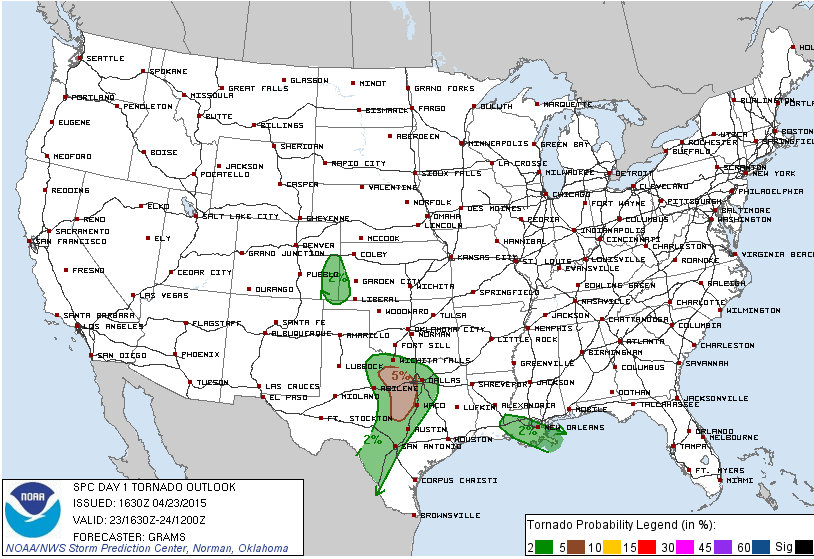 Digging a bit deeper into the risk. The CAPE values are high enough over eastern Colorado to support hail. We will have CAPE values over 1000 as projected by the HRRR. Note, however, the very high CAPE values over Texas.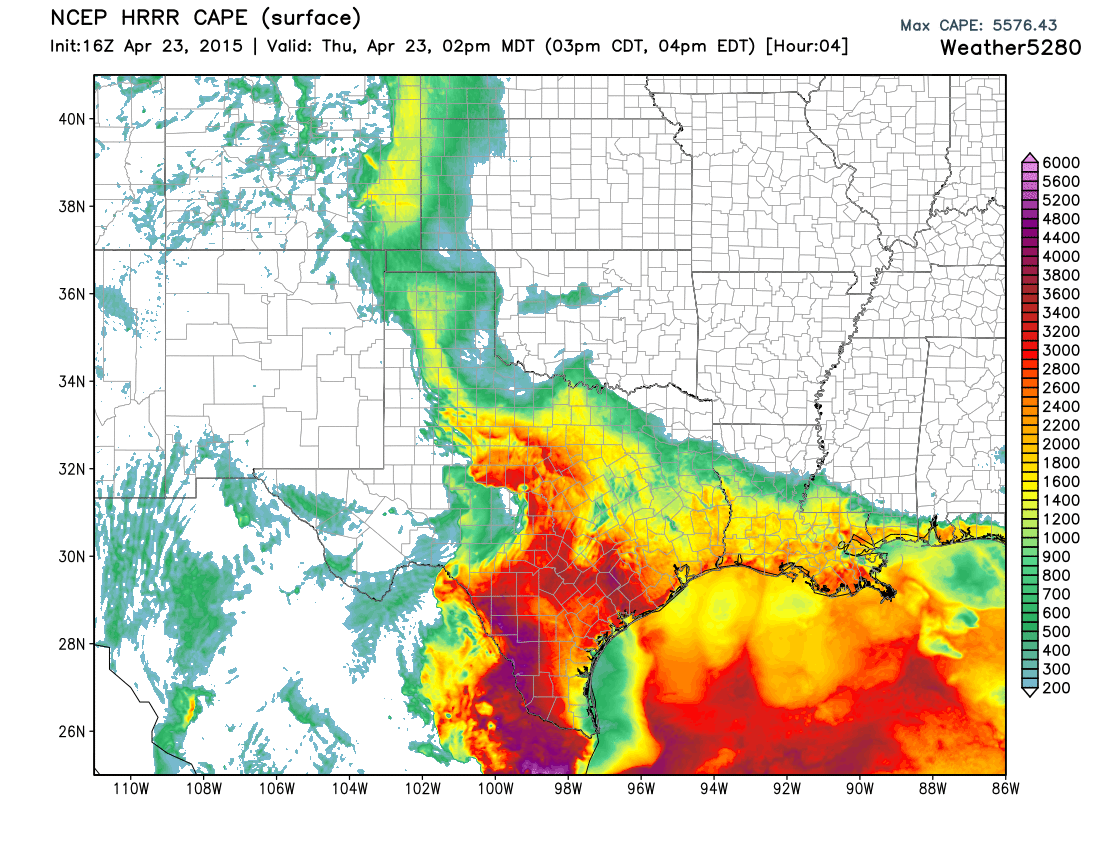 Although Colorado has sufficient CAPE for hail, the tornado risk is justifiably low. The spin in the air is minimal as shown in the HRRR's helicity field. This doesn't rule out terrain based landspout over Colorado's plains, which explains the SPC's risk outline in that area.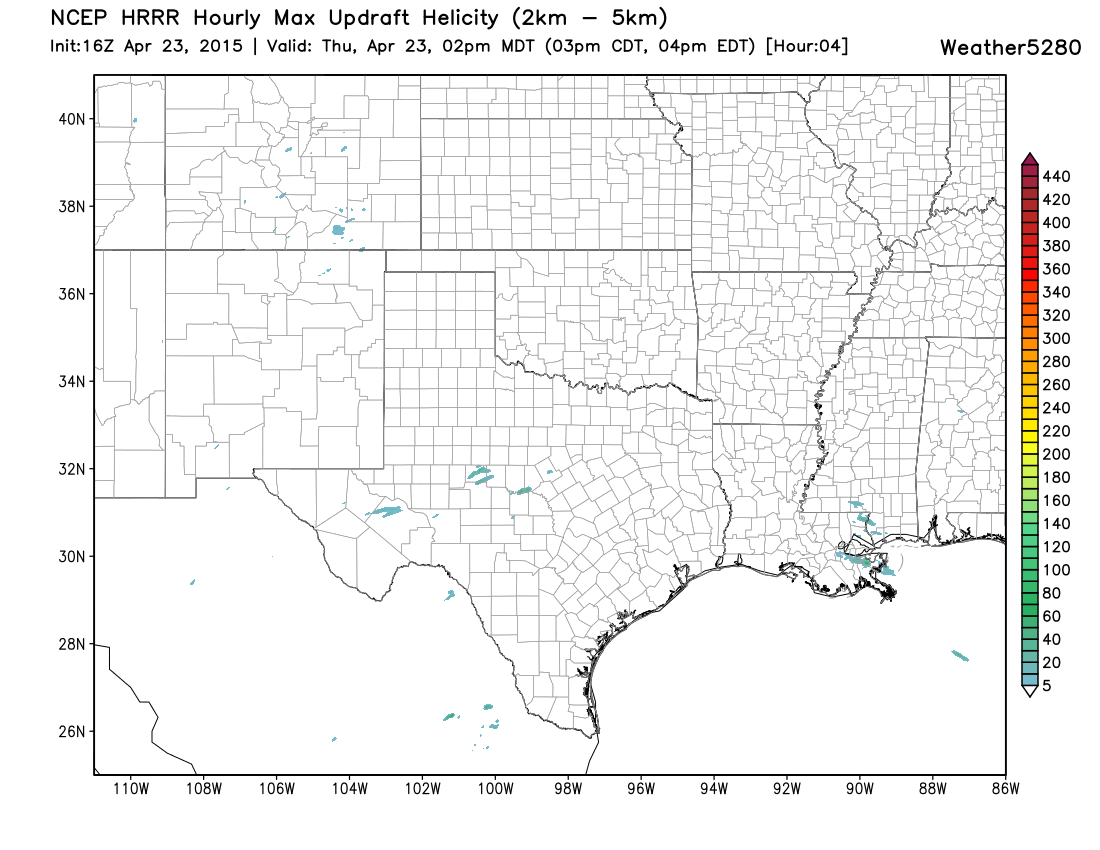 There isn't much spin in Texas either, however, those CAPE values will support much stronger thunderstorms. Combine a minimum spin with those CAPE values and it's justifiably the more likely location for tornadoes today. Hence, the 5% probability for Central Texas.
This looks like a day to see a number of hail reports, from Colorado and mostly Texas. There probably will be tornado reports also, however, I'm not expecting many.