A quick check on the precipitation analysis from the last five days shows a drier picture over Colorado compared to the week before, with the big precipitation winners being across southwest Colorado, and streaky locations across northeast Colorado. Regionally, the pattern remained very wet, with heavy rains for South Dakota, Nebraska, Kansas, Texas, and New Mexico.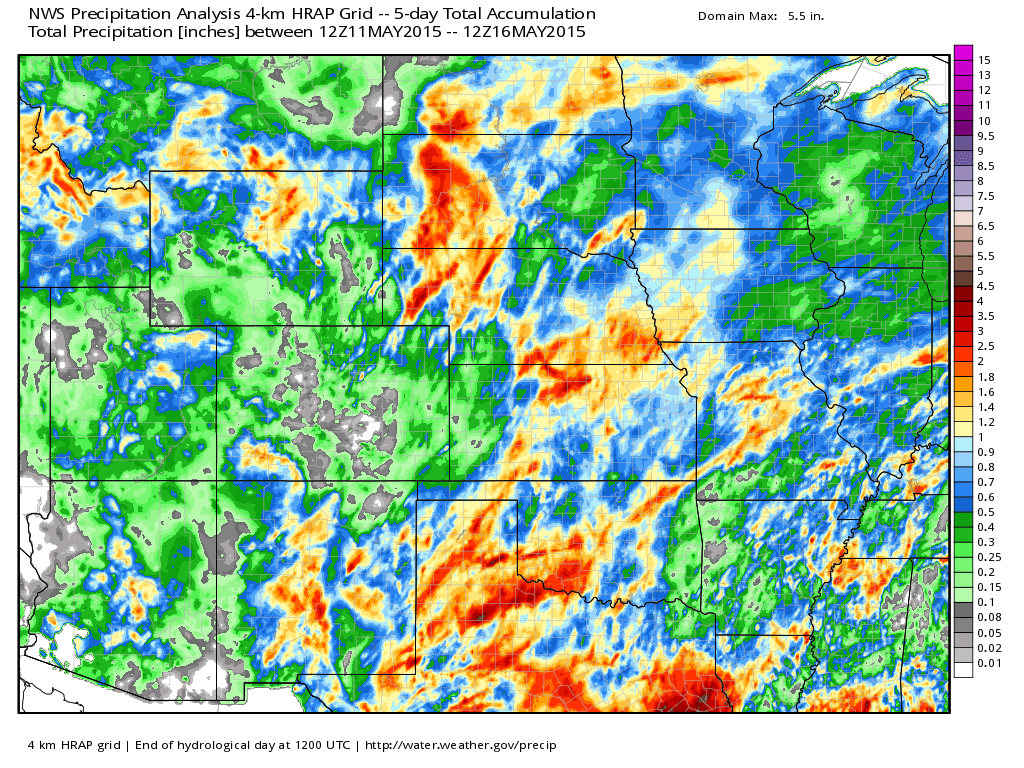 One more active severe weather day ahead before things quiet down at least a bit for a few days. Today's greatest severe weather threat is across the upper midwest, as our most recent system ejects northeast. For Monday and Tuesday the greatest chances for severe weather will be found across portions of western and southwestern Texas.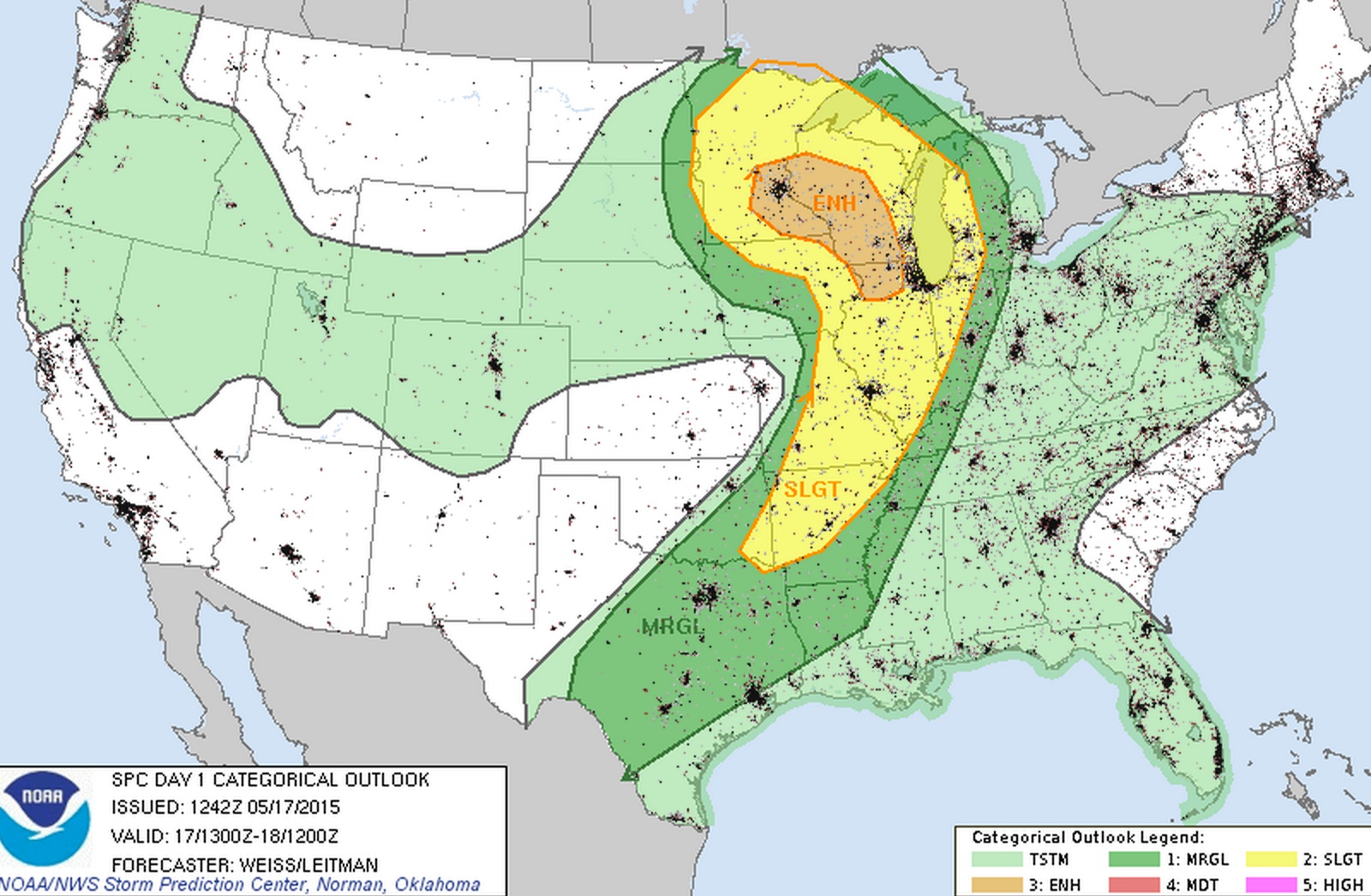 The week ahead
We're still tracking a chilly, wet system due to impact the region between Monday night and early Wednesday. Temperatures Tuesday will be well below normal, with highs in the upper 40s to low 50s for the Denver area. A look at the 00z GFS temperature anomaly forecast map for Tuesday shows much of the country below normal, with the bullseye of coldest air across eastern Colorado. While some ensembles have tried to produce a bit of snow with this system for Denver, our current thinking is that this will be all rain for the metro area. Some snow may mix in at higher elevations across the Palmer Divide Tuesday night, and also north along and north of the Colorado/Wyoming border. Lows overnight Tuesday may drop into the 30s, however, even for some of the metro.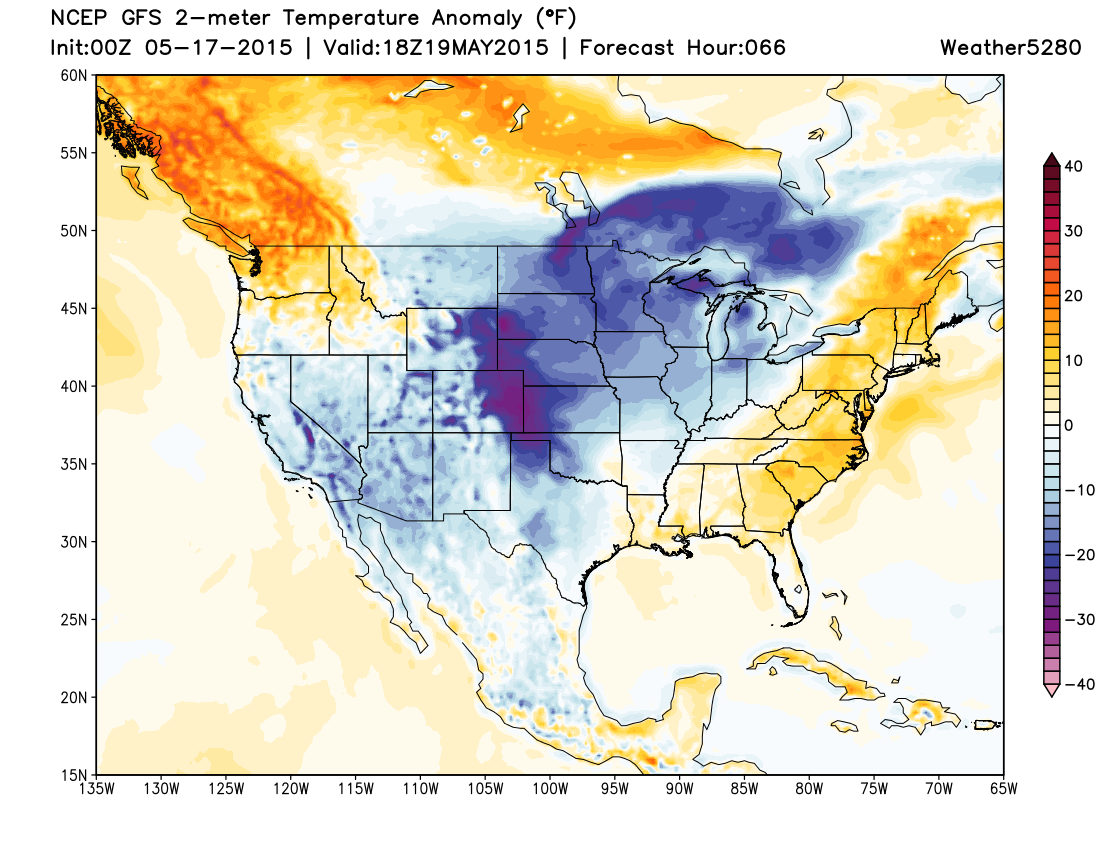 As this next upper level feature moves into the Great Basin expect precipitation chances to increase late in the day Monday for Denver, and through the day Tuesday across eastern Colorado. By 12z Tuesday (early Tuesday morning) we see PWAT values near 1" across the Plains (top), with widespread precipitation (and high elevation snow) nearly statewide (bottom).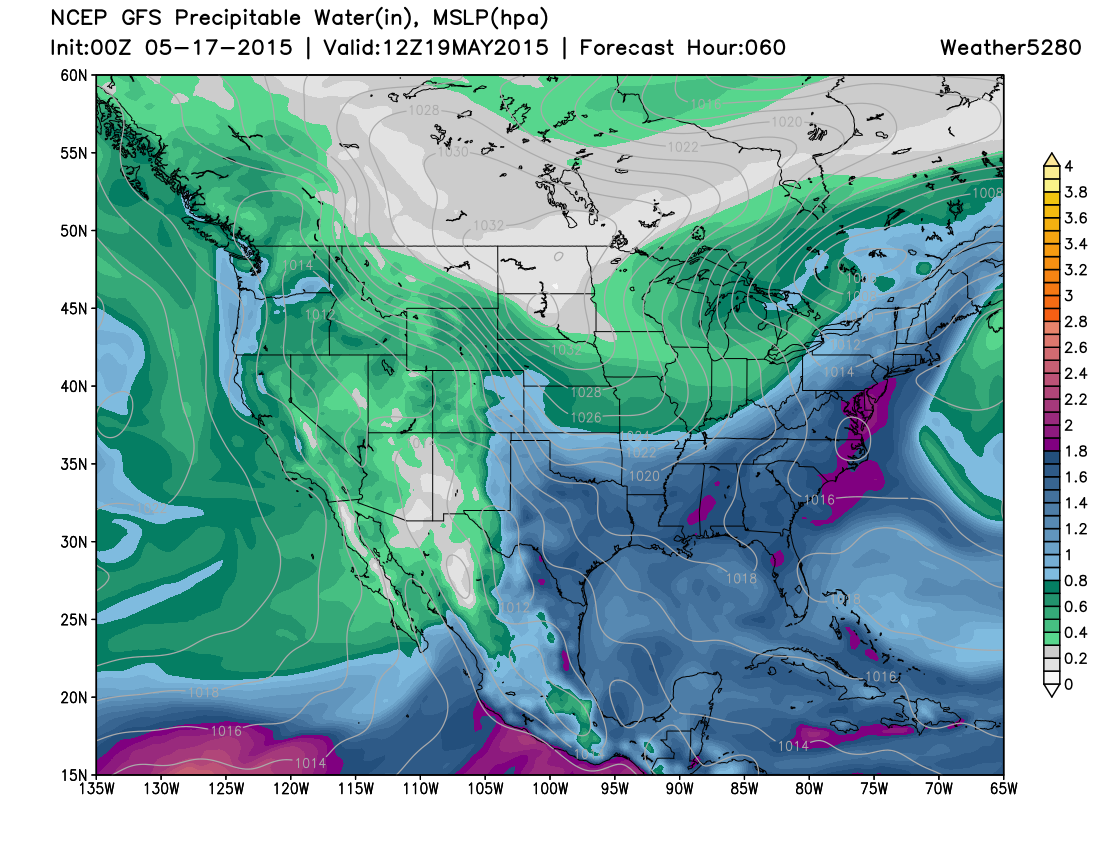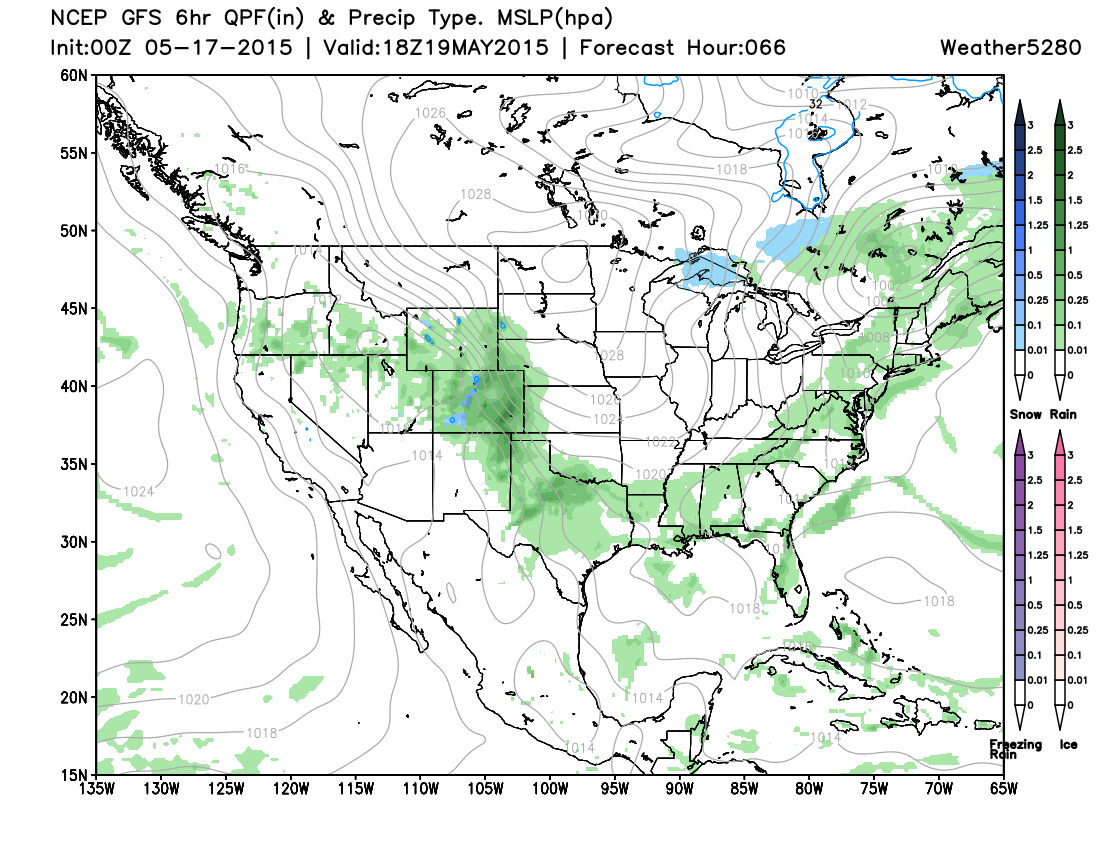 For precipitation totals we'll paint a very broad-brushed 0.5 to 2" across all of eastern Colorado from Monday evening through Tuesday night. Still varying solutions on where the heaviest QPF sets up, with likely some locations seeing >2" of rain, and others seeing a bit less than 0.5". That said, enough confidence in the precipitation being widespread at this time to ensure much of eastern Colorado will be impacted by this event.
With the recent moisture and many areas already dealing with highly saturated soil, we'll need to keep an eye on the flood threat as we head into Monday night and Tuesday. The WPC has already highlighted this period for the threat of excessive rainfall: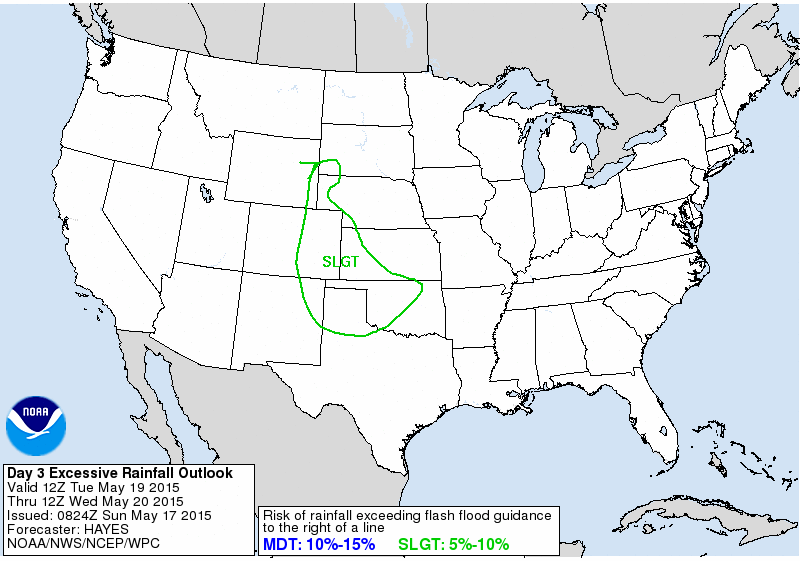 We'll warm things up a bit for the second half of the week but keep a chance for storms in the forecast each day through the end of the week. By next weekend we could be tracking another cool and wet system, which would mean an increased chance of showers and storms again across eastern Colorado, and likely an increased severe threat as well. Stay tuned.
Meet Up
Last week we announced the next weather meet up for Thursday, June 4, at Denver Syntax Physic Opera. We hope you'll come have a beer with us and chat weather for the evening!
If you think you might attend, please RSVP so we have an idea of how many people to expect. Thanks!