As discussed briefly in this week's State of the Atmosphere, the severe weather threat will increase Wednesday and Thursday across northeast Colorado.
The Storm Prediction Center has increase the severe weather outlook to "Enhanced" for Wednesday across northeast Colorado, southwest Nebraska, and northwest Kansas, with a hatched area (10% or greater probability of significant severe weather within 25 miles of a point) just east of Denver.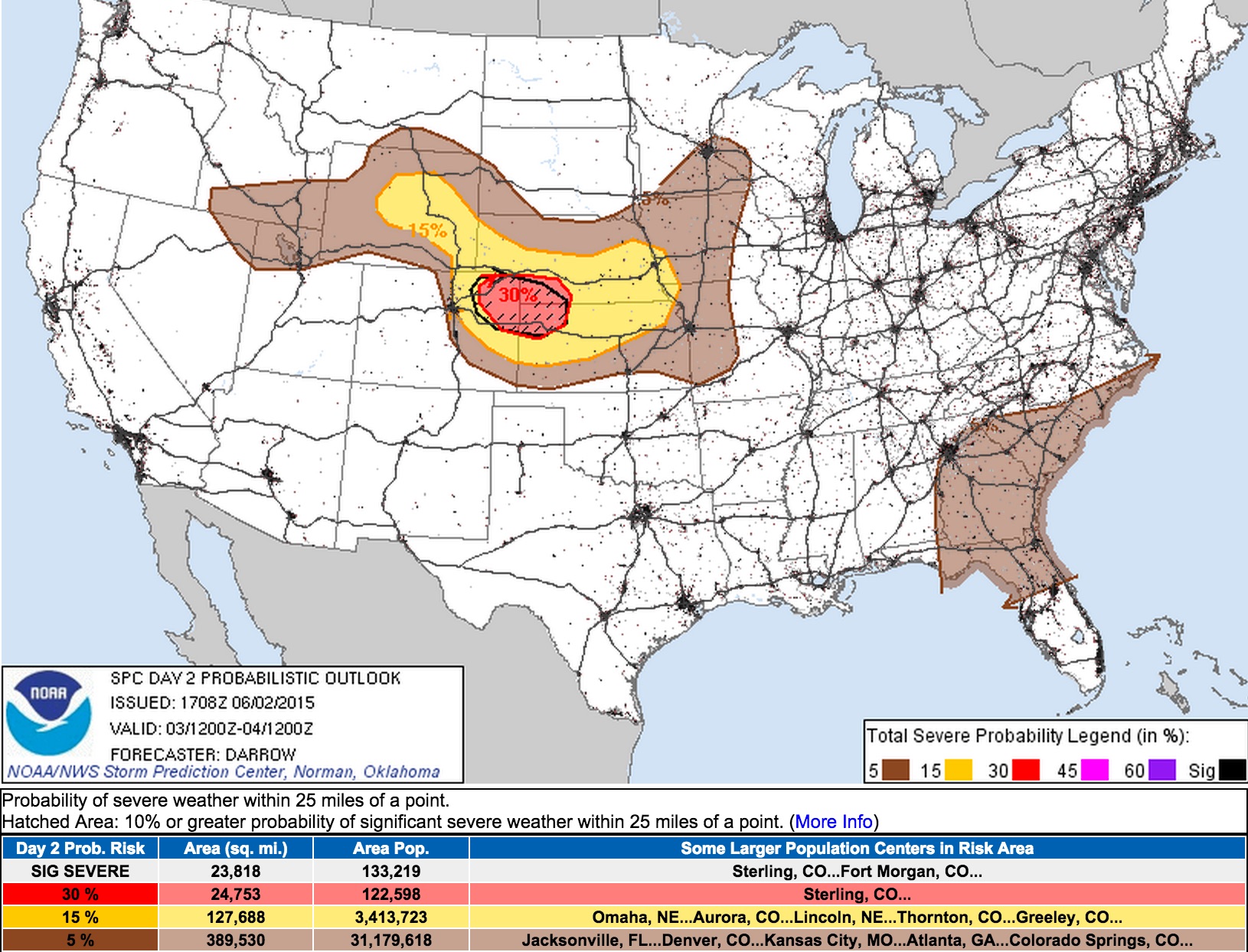 Wednesday
Models are a bit all over the place with where the greatest potential for severe storms will be– so for now, the map above does a good job showing the potential areas, with likely a handful of bullseyes coming out of that as we head into tomorrow morning.
A cold front will push through the region Wednesday morning and help set the stage for storms later in the day.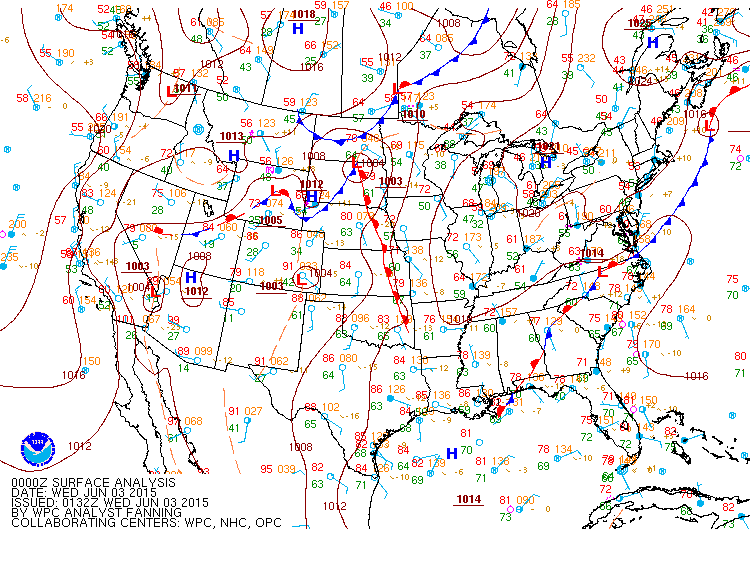 Behind the front ingredients will come together for storms across northeast Colorado, with some likely being severe. CAPE values are forecast to be fro 2000 to 3500, and a moist post-frontal environment. CAP values are not progged to be all that strong by the latest 4km NAM soundings, so we'll see what that means for storm development. It could be storm initialization gets going early unless a better CAP is in place than currently forecast.
We're likely to see storms develop and roll off the Front Range by early afternoon (20/21z) with storms becoming strong as they move into a more favorable environment. Earlier runs of the 4km NAM were favoring northern Colorado and southeast Wyoming for latest storm development, while the most recent run jumps all over the Palmer Divide for development.
Storms Wednesday will be capable of producing large hail, damaging wind, and tornadoes. Please stay weather aware.
We'll aim to get another update out Wednesday morning when timing and locations for severe storms should be a bit clearer. In the meantime, plan on a much better chance for storms across the metro Wednesday, and likely some severe storms across the plains as well. Thursday again will feature the chance for severe storms across northeast Colorado, but where and how high of a threat greatly depends on how things shake out tomorrow. Here's a look at the current SPC outlook for Thursday: