Friday Severe Weather Update
11:00am: Saturday's severe weather outlook.
---
Another day, another round of severe weather on tap for eastern Colorado. Yesterday's storms brought another round of damaging hail and 9 preliminary tornado reports (from two storms). The first tornado touched town near north of Simla, Colorado and dropped south through the early evening hours. Matt Makens was on it:
A second tornado was reported before 6pm near Berthoud, Colorado. This one produced damage to homes and trees in the area. No known injuries at this time.
And then last night some incredible hail producing storms moved through the metro area. Take a look at the amount of hail that fell over southwest Denver:
Today's severe weather will bring another chance for tornadoes to northeast Colorado. The SPC's morning outlook has 5% tornado probabilities for the metro area: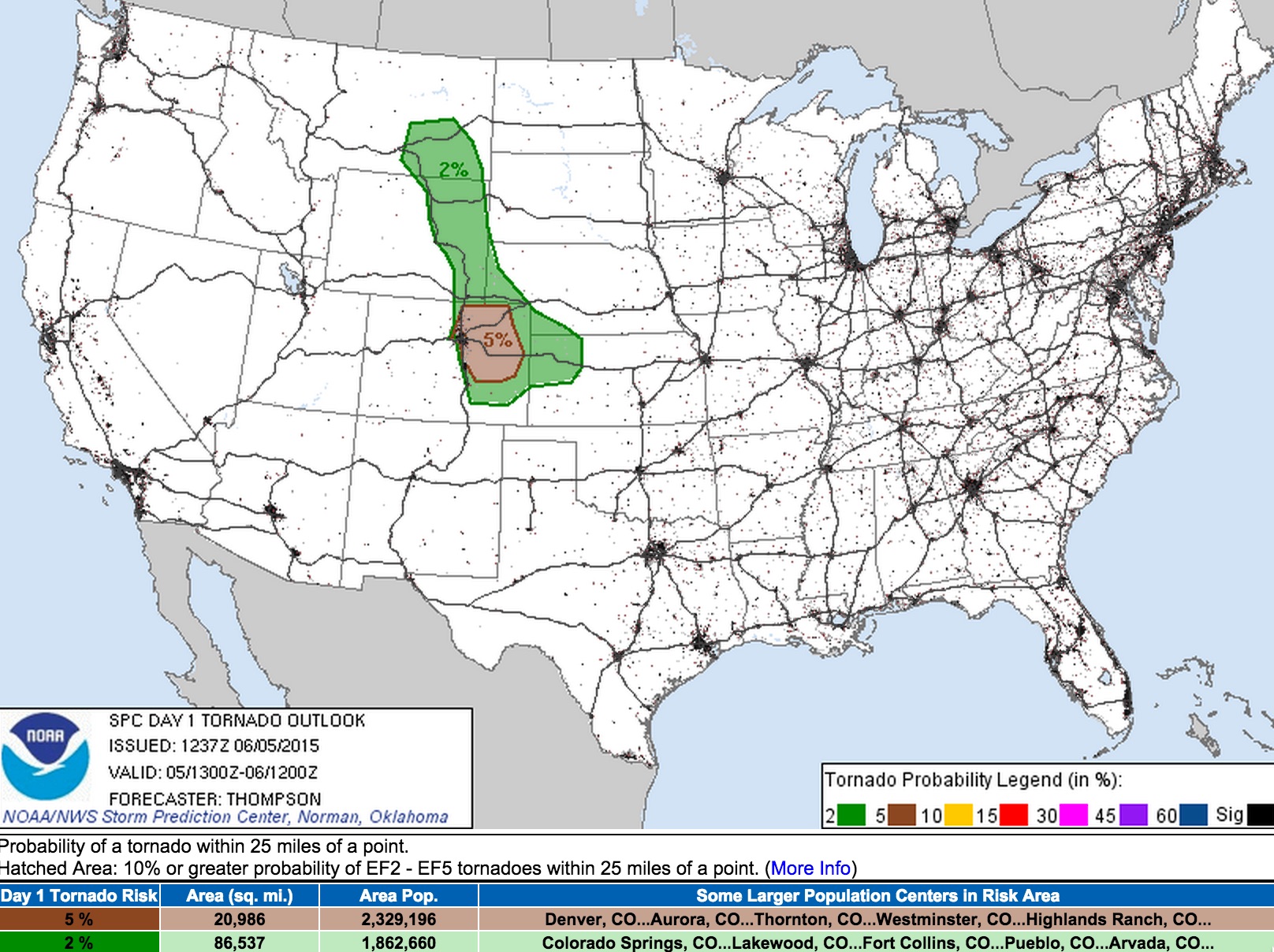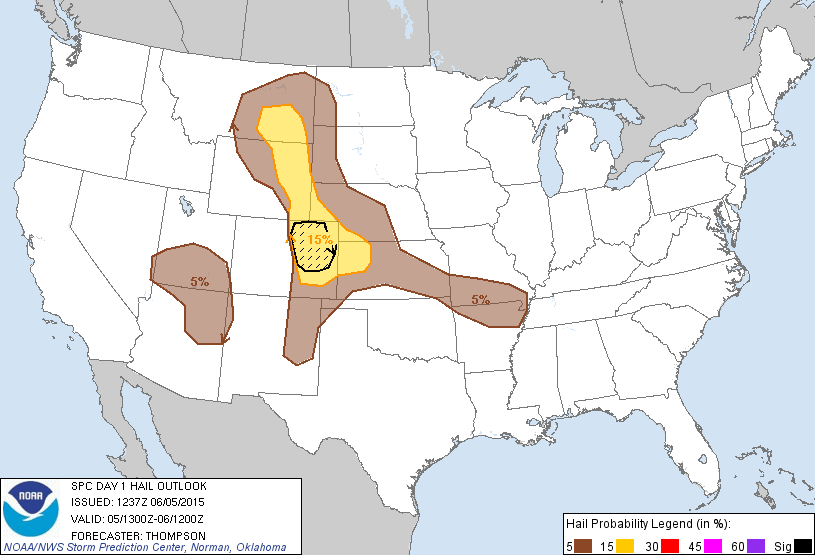 In addition to the tornado threat we'll again be faced with the potential for flooding rains as we saw last night. The National Weather Service in Boulder has issued a Flash Flood Watch for the northern urban corridor and Palmer Divide which runs from noon today though 10pm tonight. Storms will be capable of produces very heavy rain in a short amount of time on what is already saturated soil. Please stay weather aware.
The HRRR organizes a few discrete cells early on before pushing another cluster through by this evening: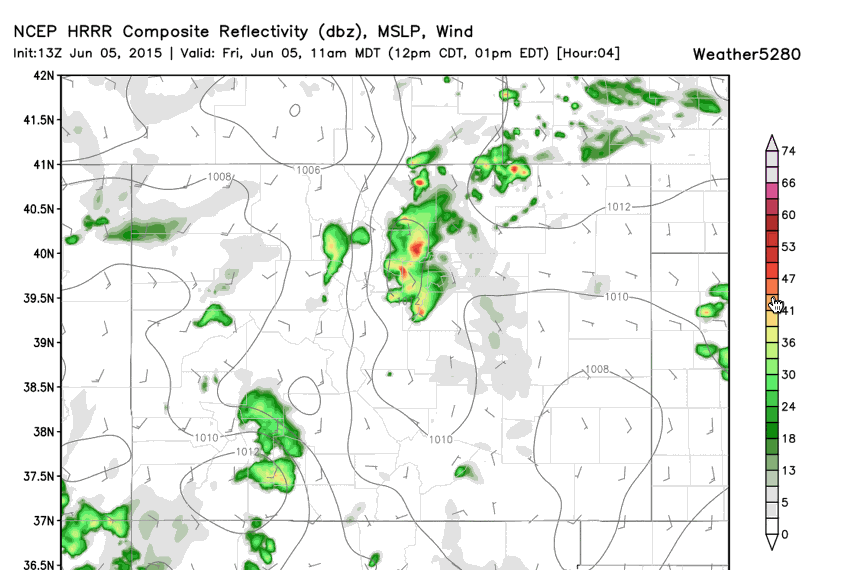 Weekend storms could be severe too
Not out of the woods quite yet, as this weekend could feature more severe storms and flooding rains. While the severe threat should be lower Saturday, cannot rule out a few strong storms across northeast Colorado. By Sunday that greatest threat moves southeast.