Tuesday marks 50 years since one of the worst floods in Colorado's history ripped through the Denver area. The flood of June, 16th, 1965 brought a torrent of water some 20 feet high at times down the Platte, wrecking everything in its path.
According to the National Weather Service, nearly 14" of rain fell with a storm near Larkspur, CO on the evening of the 16th of June. Beginning in Plum Creek, and eventually making its way to the South Platte, this storm sent a wall of water hurdling toward Denver. In its wake, it toppled bridges, destroyed roads, and flattened homes as it tore through the city.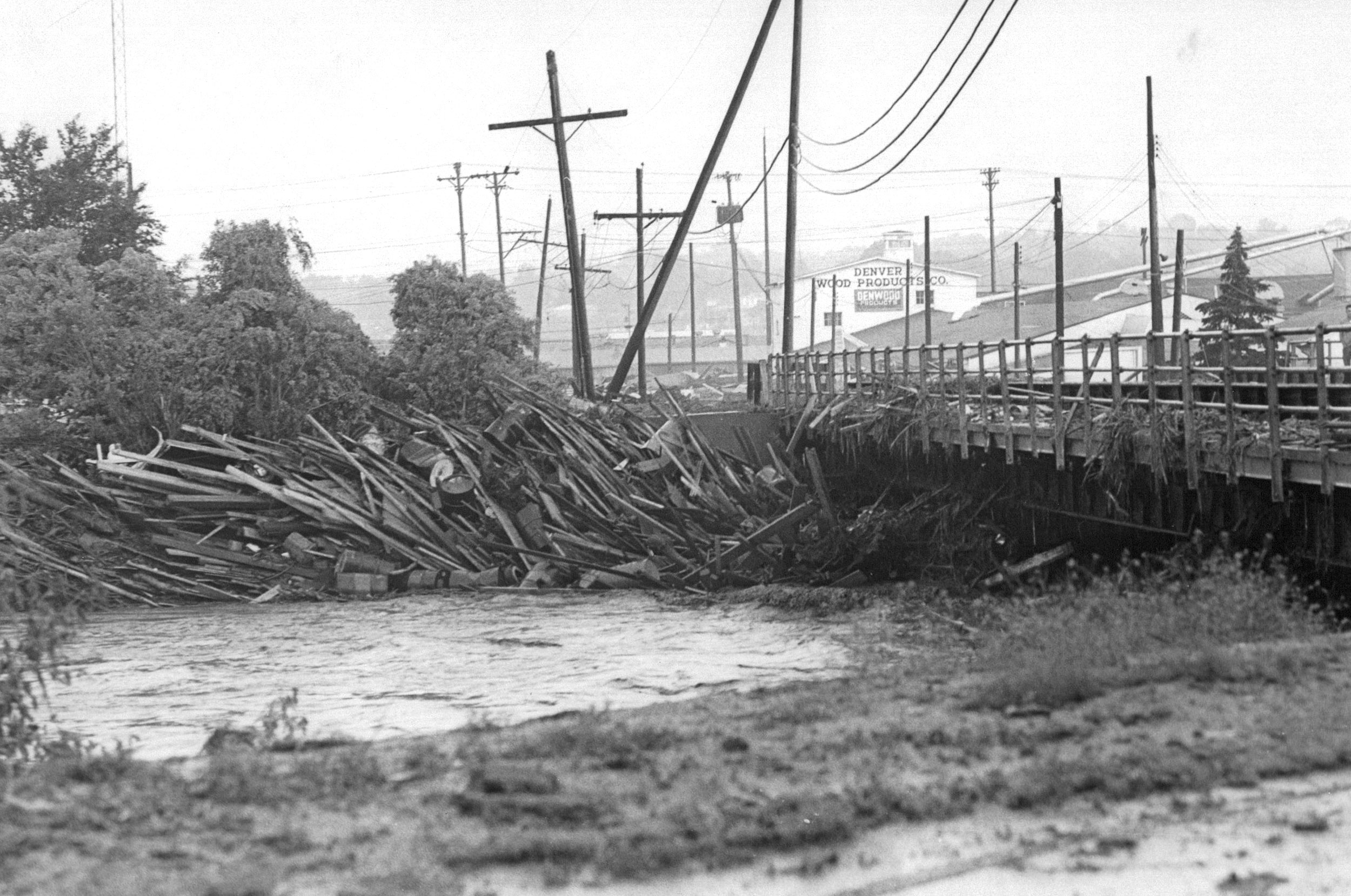 It took nearly four days for the flooding river to reach the last downstream gauge in northeast Colorado, wreaking havoc across northeast Plains' communities as it went. From the NWS:
As the flood continued north, other tributaries added their water: Sand Creek, Clear Creek, the Bijou, Little Beaver and the Cache La Poudre River. The course of the South Platte River to the Colorado-Nebraska border was a mud-encased, wreckage-strewn landscape of desolation. The communities of Sterling, Fort Morgan and Brush became isolated as the waters spread out over a quarter-million acres of farmland. Denver's water supply, which consisted mainly of a series of wells along the river, was nearly destroyed.
The flooding claimed 21 lives making it one of the state's worst natural disasters. In all, 26 bridges were destroyed, with damage estimates climbing to 540 million dollars (over $4 billion today).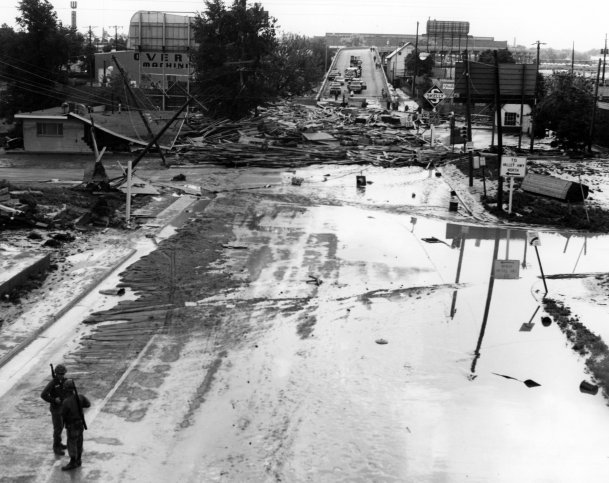 In response to this awful flood, plans were finalized to create the Chatfield Dam, and shortly after it was built by the United States Army Corps of Engineers. To this day the reservoir serves not only as a water source for the region, but remains primarily for flood mitigation.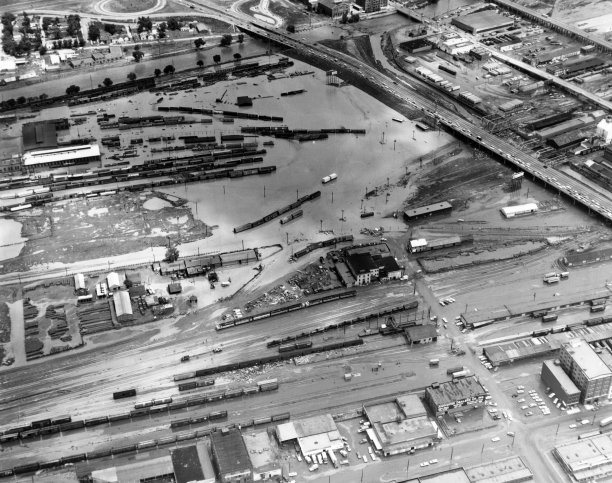 If you're interested in learning more about this flood, History Colorado is hosting an event tomorrow (Tuesday, June 16th) called Remembering the 1965 South Platte Flood at 7pm. Climatologist Nolan Doesken, meteorologist Robert Glancy, and historian B. Erin Cole will be discussing the science and impacts of the flood. For more, visit the History Colorado event site.