If you've never attended the Denver Post Underground Music Festival (UMS) on south Broadway in Denver, this may be the year to change that. The UMS is an awesome collection of over 400 local and national acts who play in over 20 venues up and down Broadway over the next four days.
Tickets: Purchase tickets to the UMS
In recent years it seems as though the UMS always lands on the hottest four day stretch of the summer – and while not as hot as in recent years, 2015 looks again to come during one of our warmest and driest spells to date.
Climatologically, this makes perfect sense. The last week of July is Denver's warmest week of the year with an average high of 90° F and average low of 60° F. By August 2nd, the trend starts to head the other direction, with the average daytime high dropping back to 89°, and falling through the end of the year.
Related: What's Denver's weather like in July?
Highs will likely reach 90° and above each of the next four days in Denver, with some mid-90s possible both today and Friday. GFS MOS guidance has highs in the mid 90s today and Friday, with low 90s progged for the weekend. While maybe a bit warm for many locations today and Friday, likely some folks will be near the 95° mark.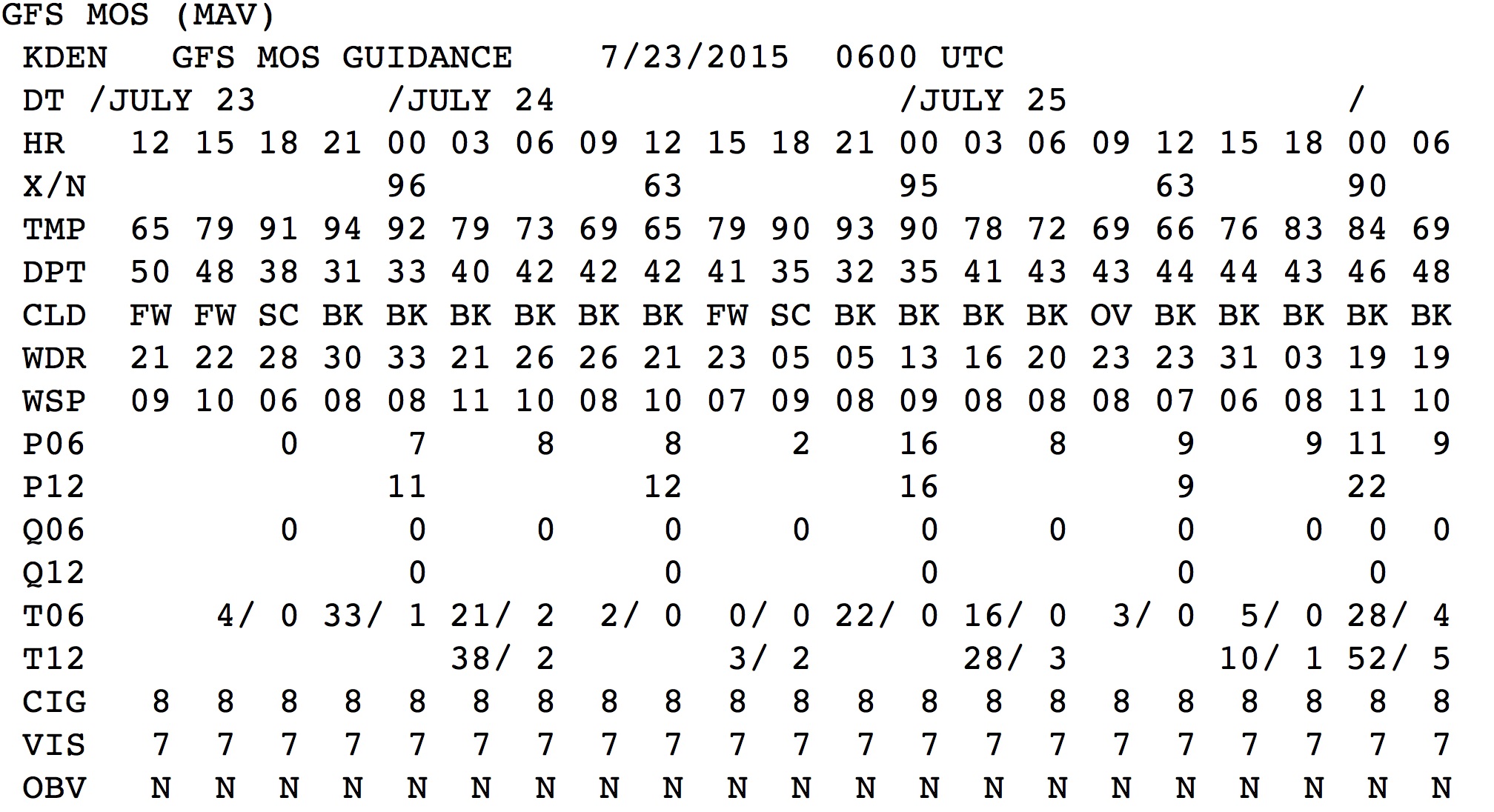 As for precipitation, the next three to four days will also be one of the drier stretches we have seen this summer. This is true not only for Denver, but much of the state as high pressure dominates our weather for a few days. While we can't rule out an isolated storm each day, we will, by and large, but dry.
Below is a look at the 12z GFS precipitation forecast through Sunday evening. Pretty dry across the region, with the QPF across northeast CO not showing up until Sunday, and still generally light. Afternoon storms, especially gusty wind and lightning will be an issue in the high-country, with the best chance for meaningful precipitation this weekend being across south-central, and possibly southeast Colorado through Sunday.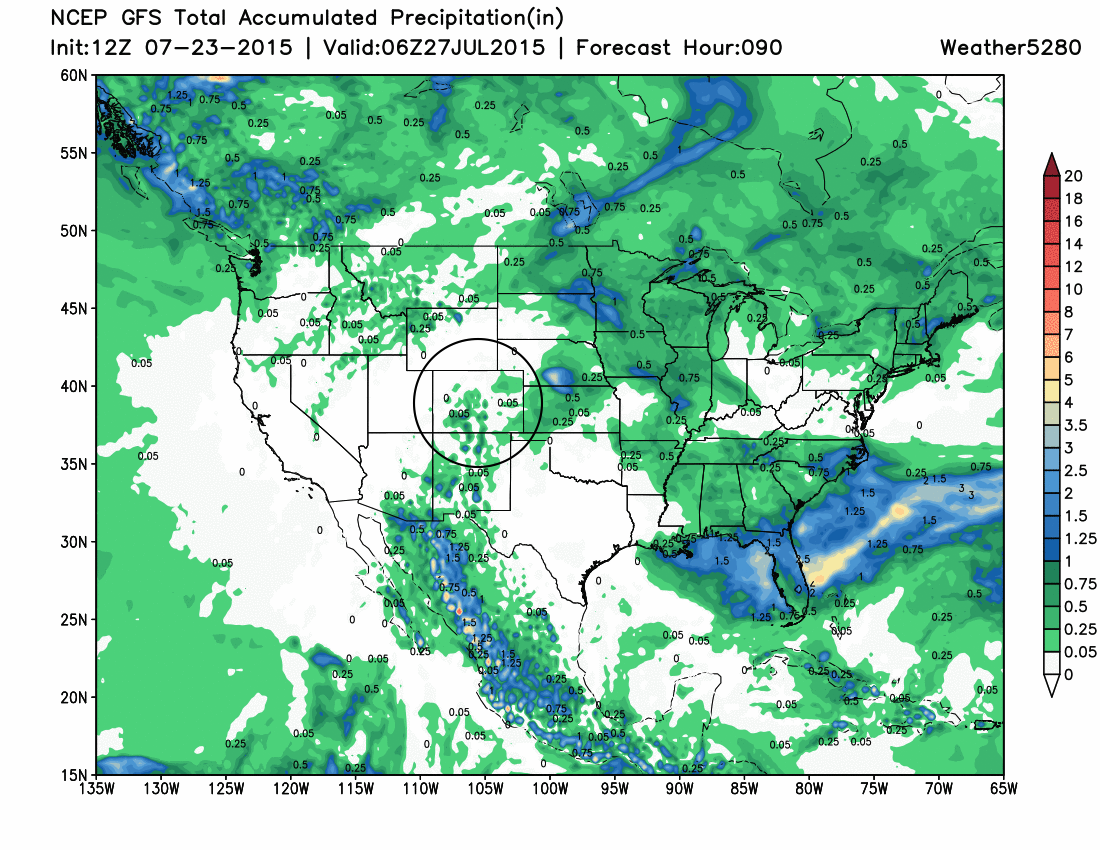 So get out and enjoy the hot summer temps! It looks like next week may again start with at least a day or two of cooler temperatures and a better chance for storms, very similar to the pattern over the last few weeks.