We're heading into a holiday weekend, and the weather looks great. If you've got outdoor plans over the weekend, plan for warm days, cool nights, and decreasing chances for storms as we head through the weekend.
Scattered showers and storms
Scattered showers and storms are in the forecast both Friday and Saturday for the northeast Plains, but overall is not looking like a washout. The HRRR shows the best chance of storms rolling off the mountains after 6pm, with the chance for scattered showers and storms continuing into the night. Models aren't producing a huge amount of precipitation with these storms, but a few tenths certainly possible where showers do develop.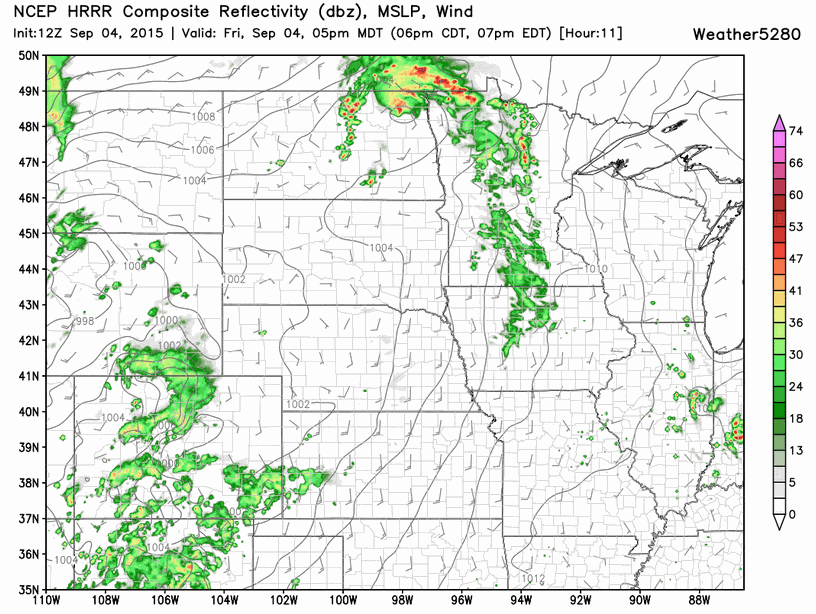 A better chance for storms will remain in the mountains today and Saturday, with a favorable flow of subtropical moisture equating to pockets of good rainfall over the next 36 hours.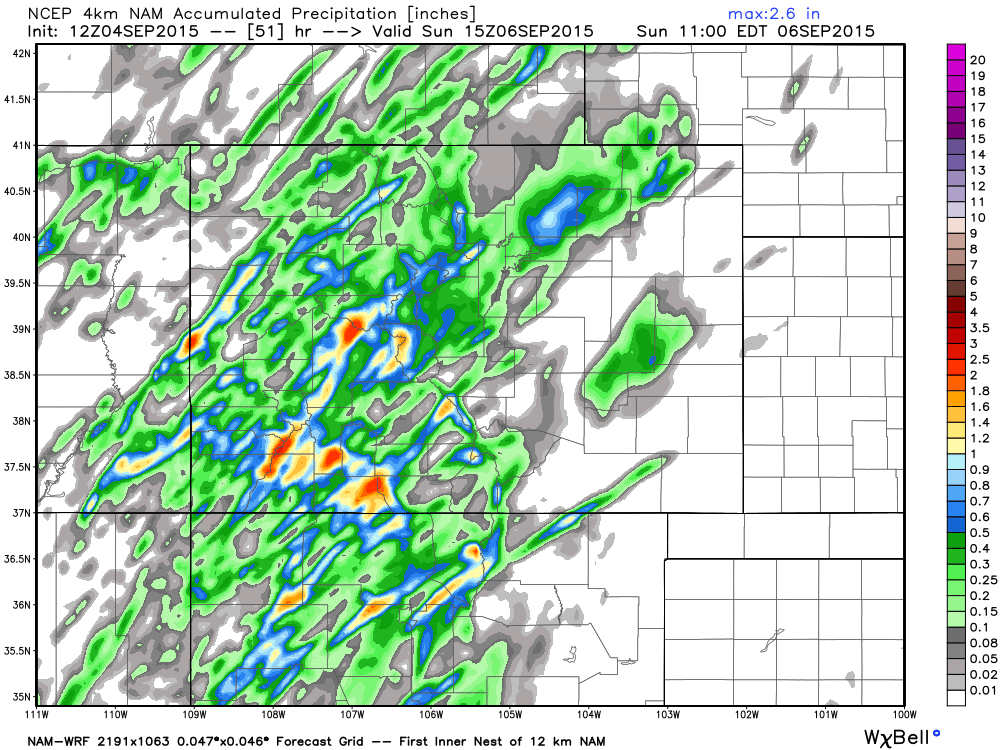 Latest water vapor imagery shows this flow of moisture over Colorado quite well: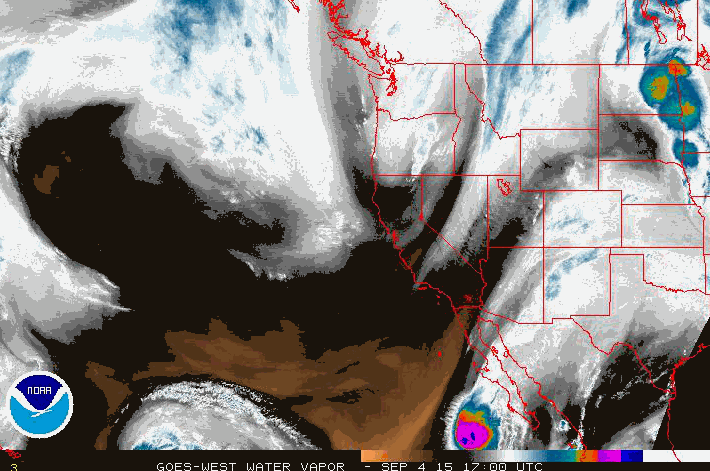 Saturday, Sunday, Monday
Saturday looks like the warmest day of the weekend for Denver with highs in the mid to upper 80s, but hopefully not reaching 90. MOS guidances suggests Denver will top out around 85 - 88° Saturday afternoon. There will also be a chance of storms Saturday across the Denver area, but for the time-being that only looks like a ~20% or so for the city.
For Sunday and Monday precipitation chances will be even lower, and temperatures will range from 80 to 85° for highs. Overnight lows will drop into the mid 50s for Denver.
A break from the 90s?
For those of you ready for a break from the heat models mostly in your camp. While temperature anomalies may remain above normal across the eastern Plains through the weekend and into next week, for Denver it looks like we'll see a period of temperatures at or below normal. The GEFS is running a bit cooler than the EURO ensembles, but both suites have daily max temperature means staying below 90° through next week in Denver.
If we take a look at the GEFS ensemble forecast for 2-meter temperatures we see no 90 degree readings in the means through the next 16 days! Not to say it will absolutely happen – but a pretty good look from the ensembles if you're ready for a break from the heat. At this time, Tuesday looks to be the coolest day of the next five with a cold front forecast to move through. Currently he GEFS here suggests highs near 70 Tuesday, but we'll need to watch and see how things evolve over the coming days before getting too hitched to this number.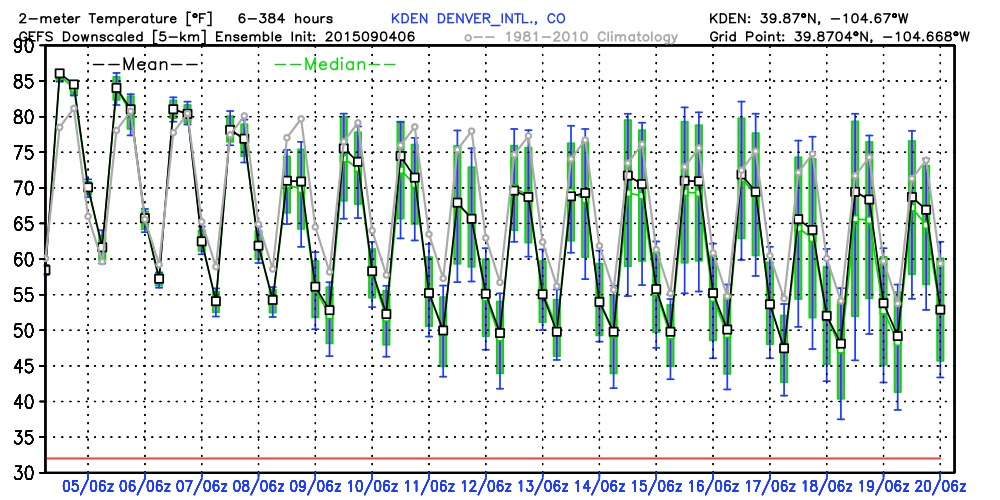 Enjoy the long weekend, and what looks like a nice stretch of beautiful September days!