Tuesday PM Update: Plains Rain and Mountain Snow
The National Weather Service in Boulder has issued the first Winter Weather Advisory of the season for the Front Range mountains. The forecast calls for 5 - 10" of snow for elevations generally above 10,000 feet. The advisory goes into effect at 9pm tonight, and continues through noon Wednesday.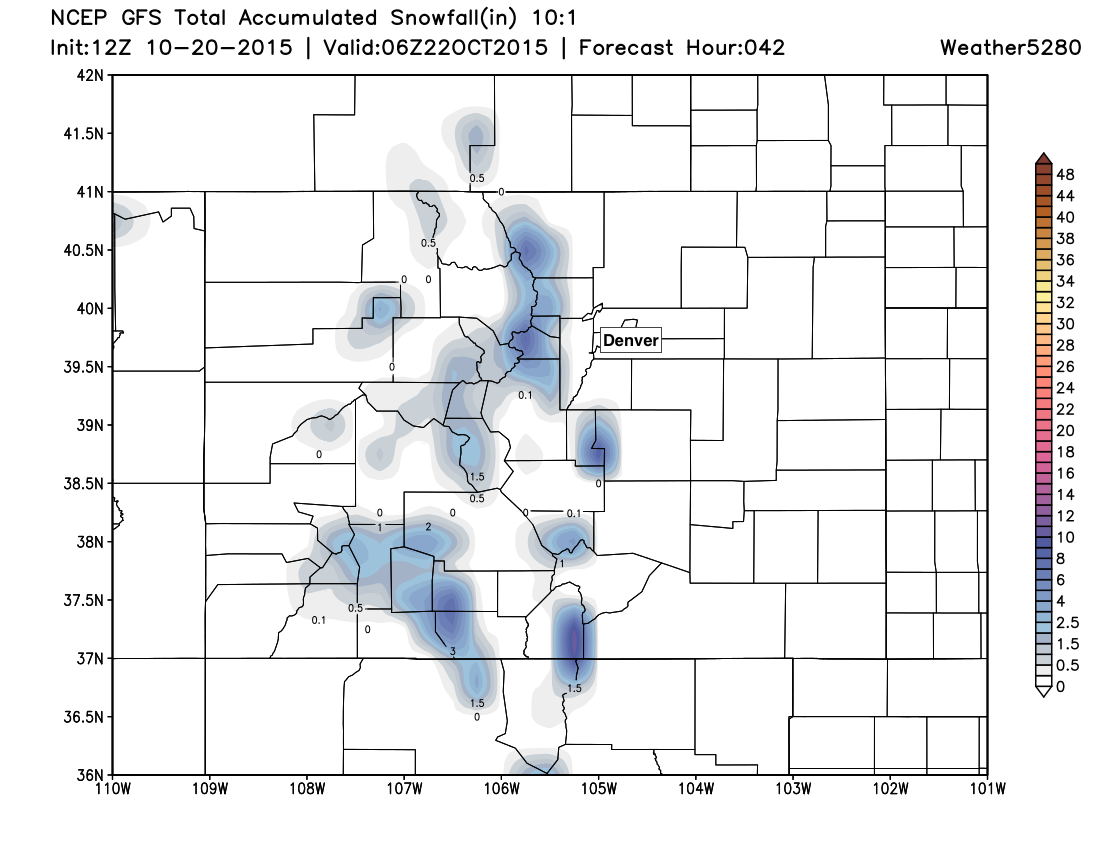 For Denver it won't be cold enough for snow, but some chilly temperatures and a good chance for rain is on the way. Latest GFS MOS guidance suggests highs may not make it out of the 40s for Denver on Wednesday, but this may a bit overdone. We'll go with daytime highs Wednesday and Thursday in the low to mid 50s, with overnight lows near 40 degrees in the city.
For precipitation, expect showers off and on through Friday night across much of eastern Colorado. Most models are producing 0.45 - 0.9" QPF for Denver, with areas of >1" of rain for portions of the metro area by Friday night.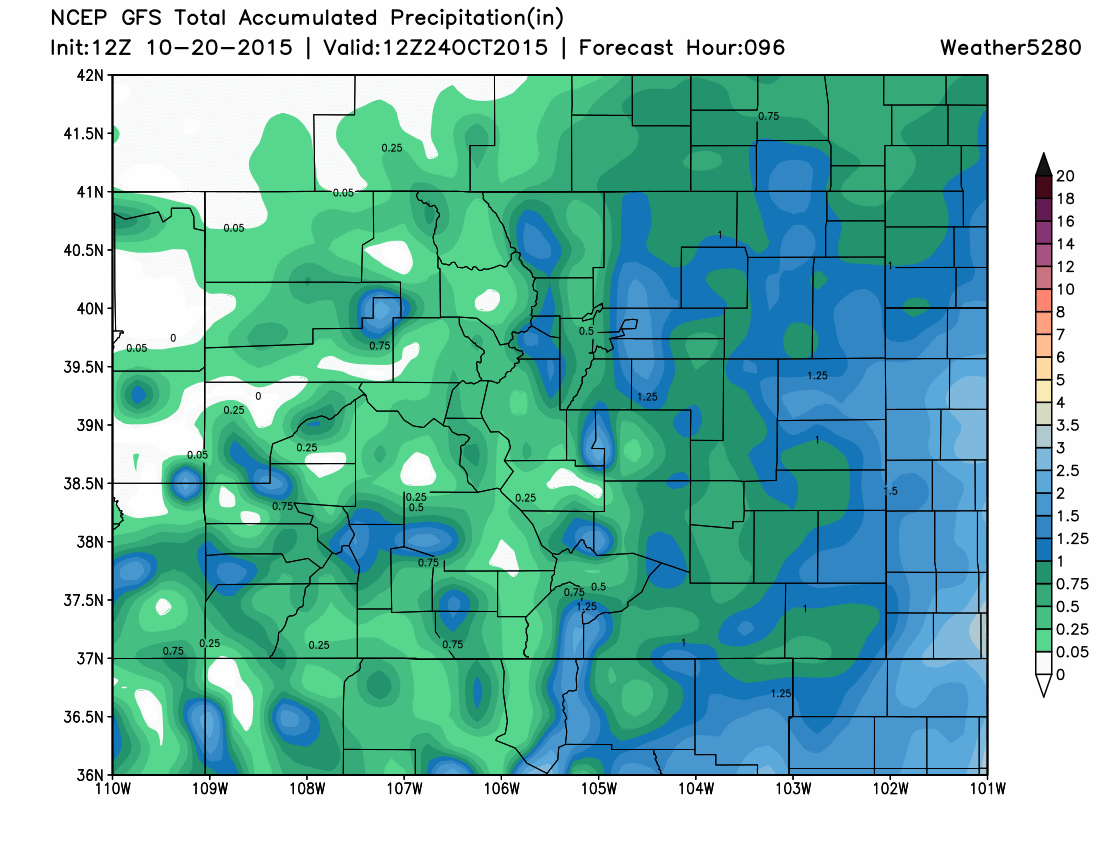 The WPC is forecasting 1 - 1.5" of precipitation for Denver through Friday night: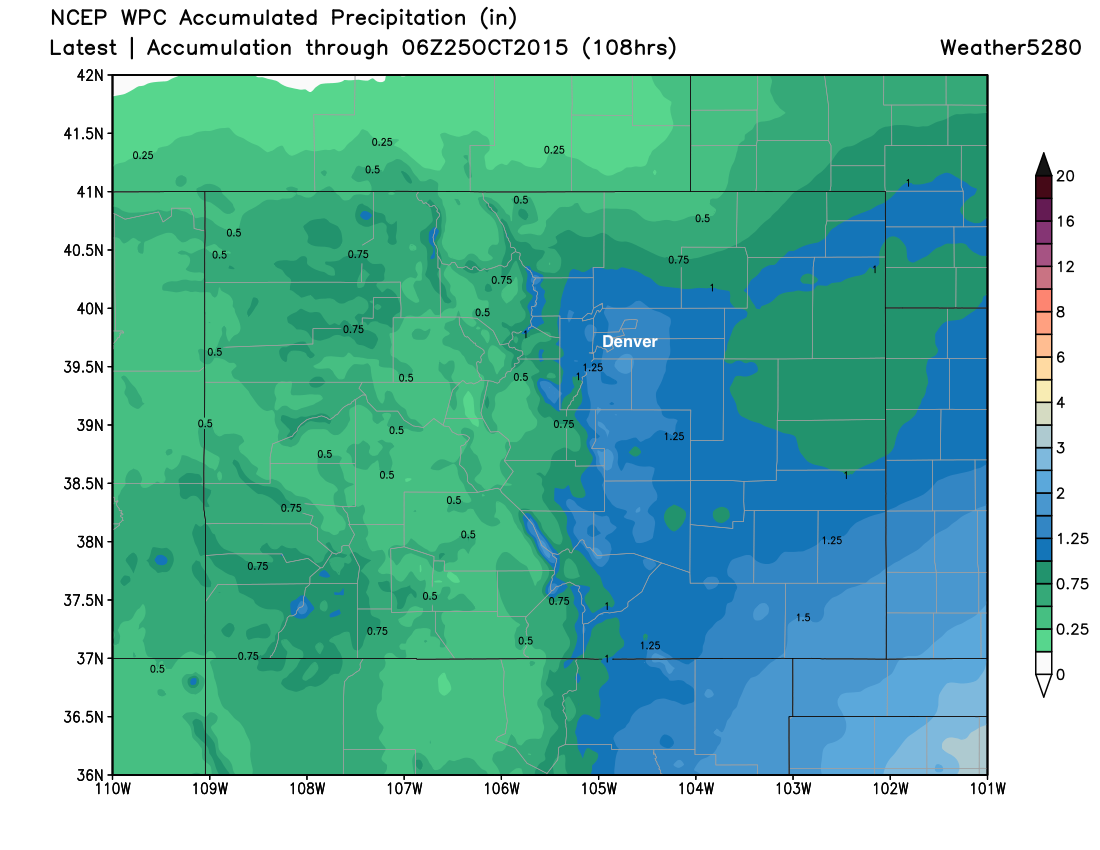 With a very wet period on the way for the south-central United States: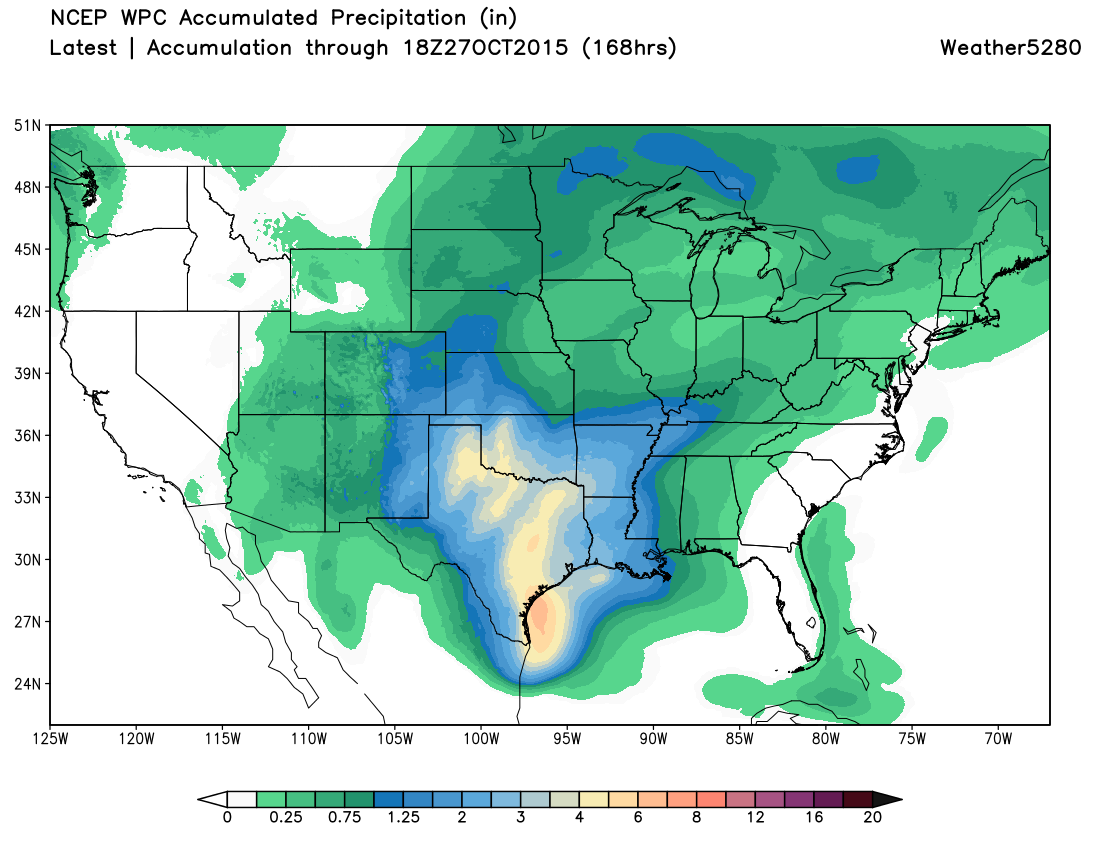 Big changes on our doorstep! You can track them here with live conditions from our weather station in Denver. A look at the latest RTMA analysis already shows temperatures much cooler than this time yesterday, with temps cooling another 10 to 20 degrees by this time Wednesday.