Fueled by a very warm Pacific, not only in the ENSO regions, but also north off the coast of Mexico and up the Baja California Peninsula, hurricane Patricia has become the strongest hurricane on record in the National Hurricane Center's area of responsibility. Maximum sustained winds are estimated at 200mph, with a central minimum pressure of 880mb this morning. The intensification of Patricia was remarkable, as of early Thursday it was a tropical storm, intensifying to a category five hurricane by Thursday night.
Track Patricia: Interactive hurricane map
Here's a look at Patricia Friday morning spinning off the coast of Mexico:
The official forecast from the National Hurricane Center has Patricia making landfall in western Mexico late Friday morning south of Puerto Vallarta, with maximum sustained winds forecast to increase to 207 - 210mph. After landfall the hurricane is forecast to rapidly weaken, though impacts from this storm may be catastrophic as it slams the Mexico coast with damaging winds and heavy rain.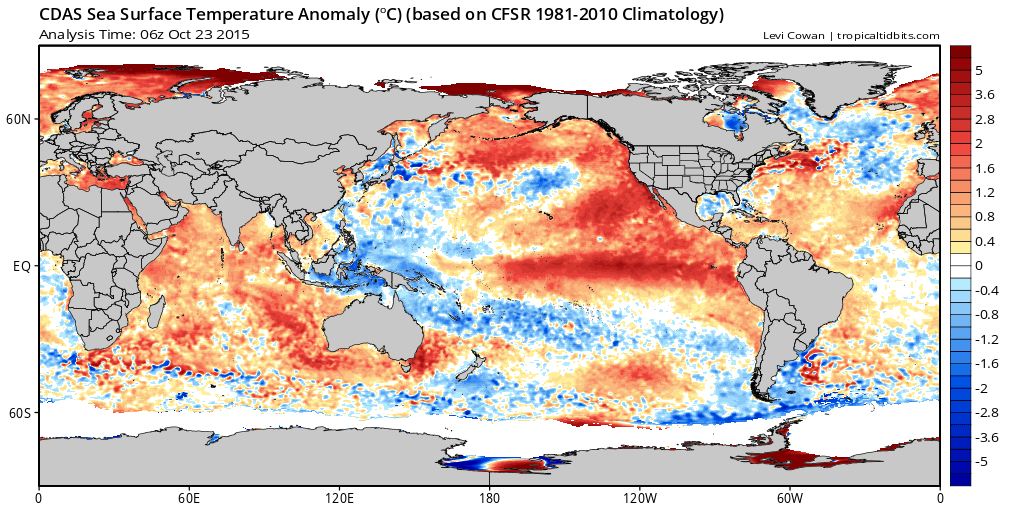 Rainfall along the coast is forecast to range from 8 - 12" with locally higher amounts from 15 - 22".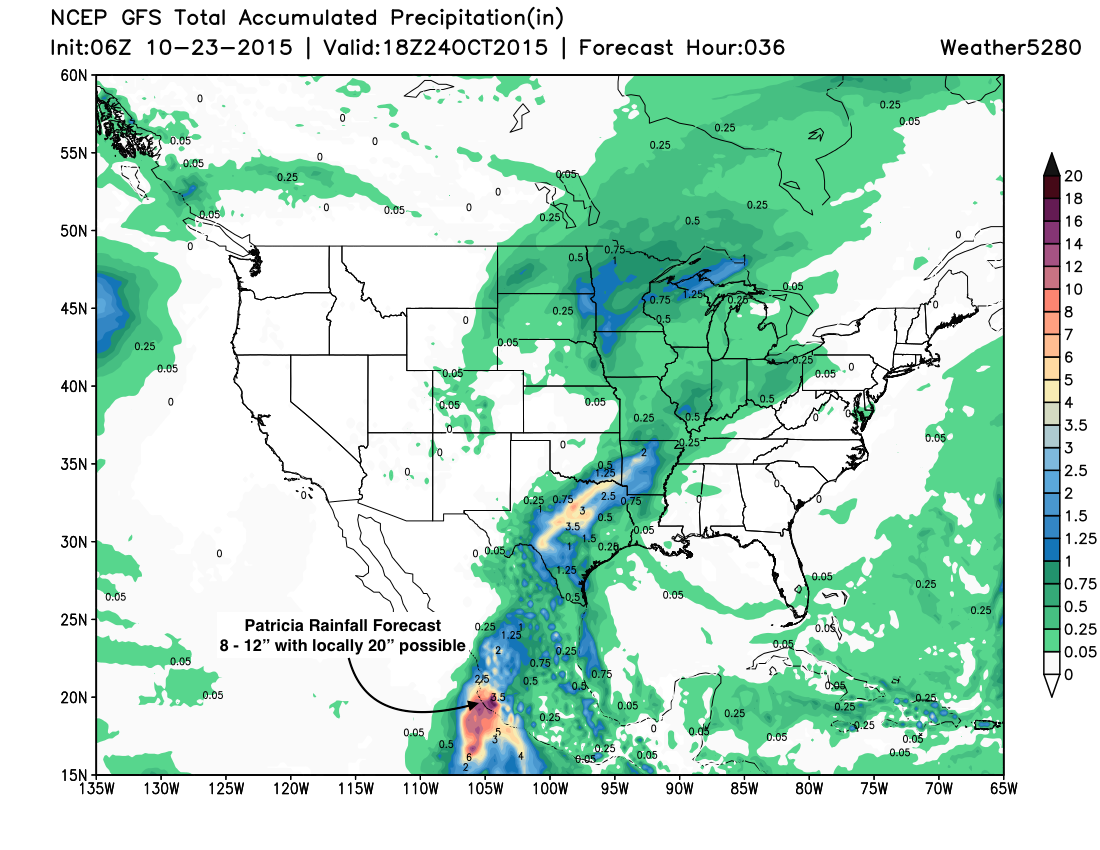 Patricia is 14th storm in the eastern Pacific in what has been a very active tropical season in the Pacific. With the strengthening of Patricia, now seven of those 14 storms have reached Major Hurricane status.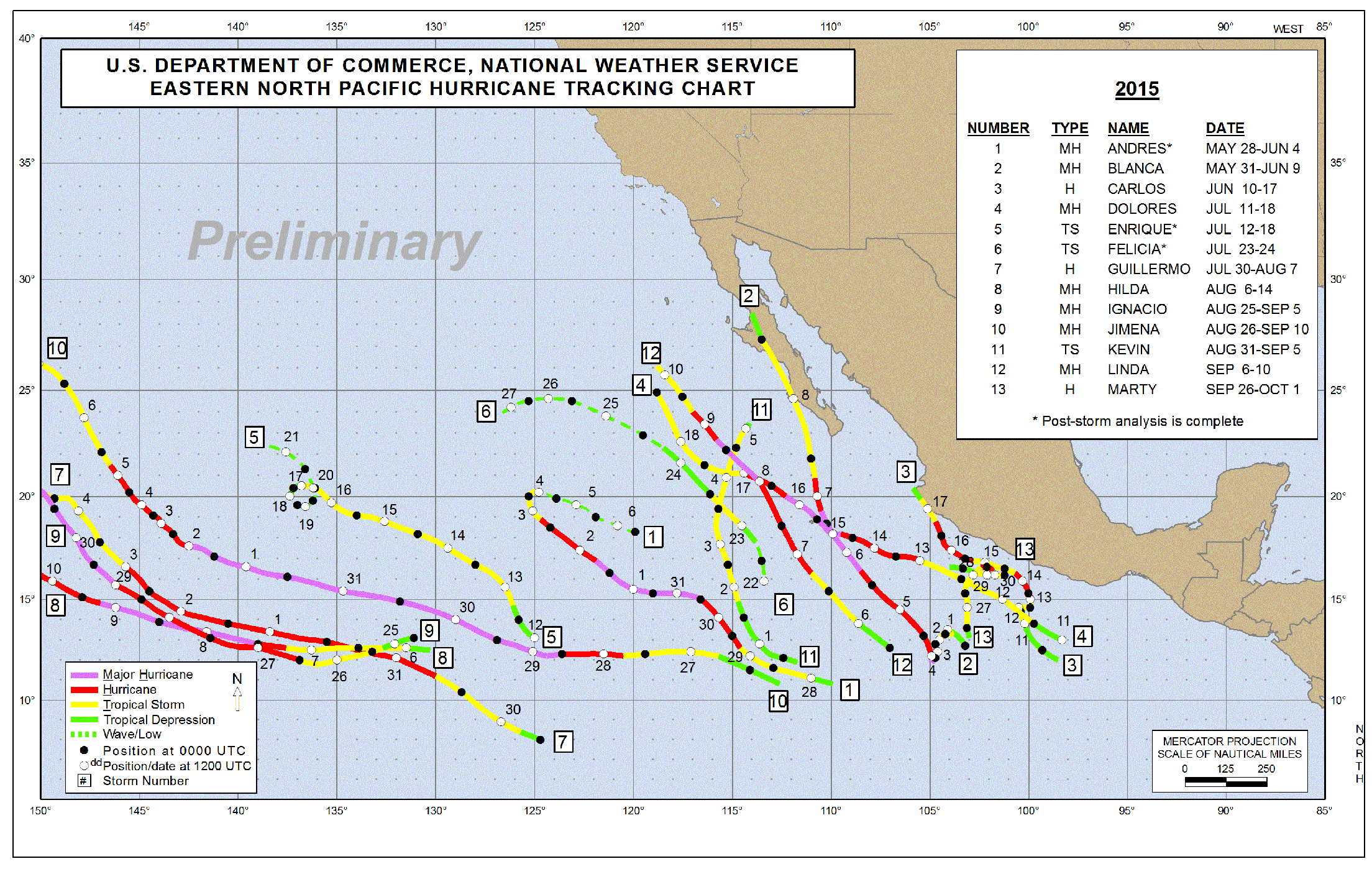 Trouble for Texas too
Patricia will also spell trouble for Texas in the coming days as remnants/moisture associated with the storm will interact with a front over Texas to bring more heavy rain to the state later in the weekend (in addition to what they're seeing now).

By Monday, the southeastern 2/3 of Texas will have picked up from 2 - 12"+ of rain, with heavy rainfall forecast to spread into Louisiana and Arkansas early next week as the associated upper level low begins to race northeast.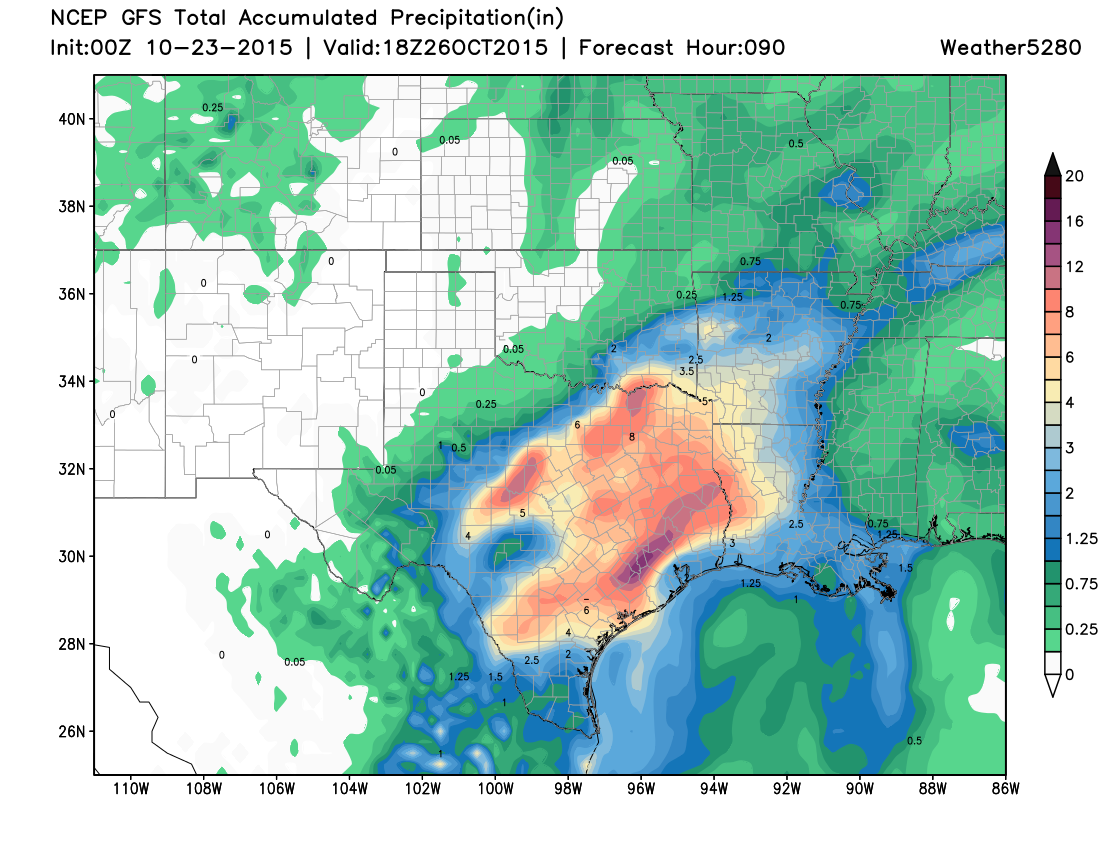 Great news for Texas in that the rainfall is targeting an area of the state that has seen a return to drought conditions. However, much like the rainfall earlier in the summer, this will likely be too much too fast, with Flash Flood Watches out for much of the state this weekend.