December: Quiet & Mild Start...Different Finish?
The first week of December has been pretty quiet. Aside from the little storm system that cruised through on Saturday, we haven't had much to talk about. Well, the second week of December is going to be pretty quiet too, at least most of it. Below is a sample of the temperature anomalies we will be dealing with throughout the week.
Monday Midday: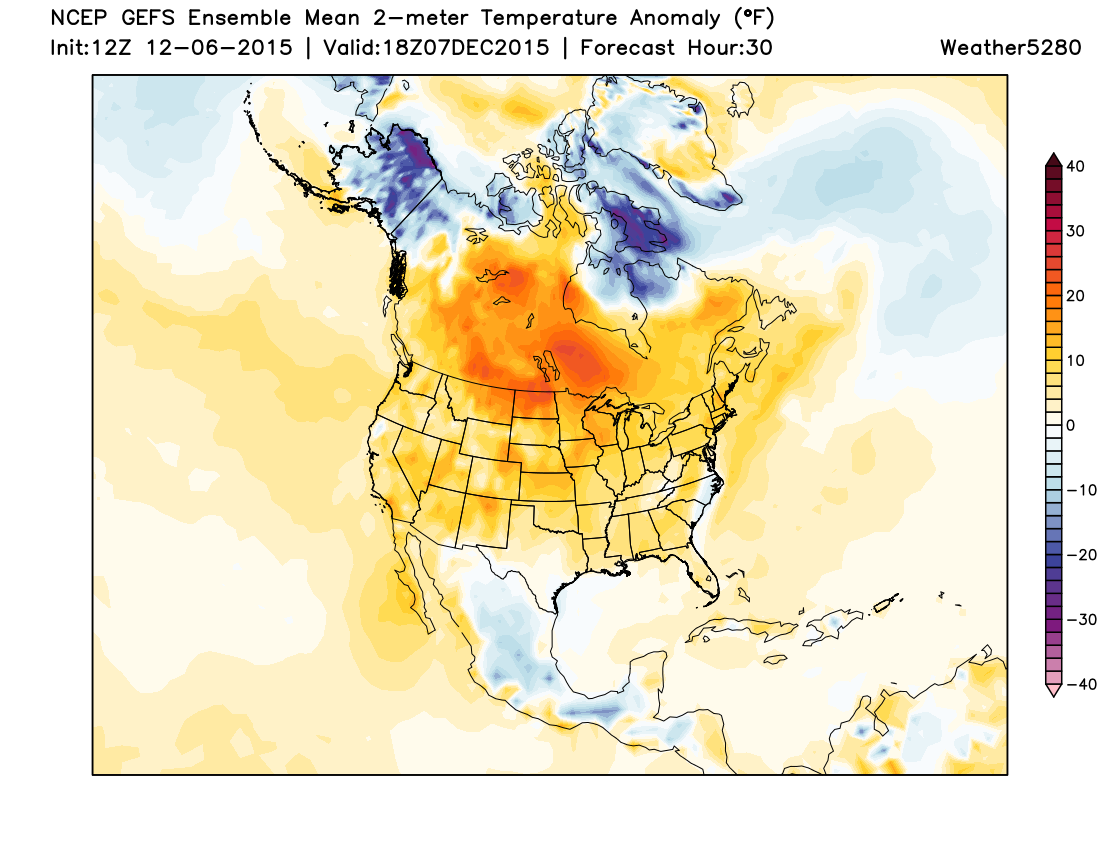 Midday Wednesday: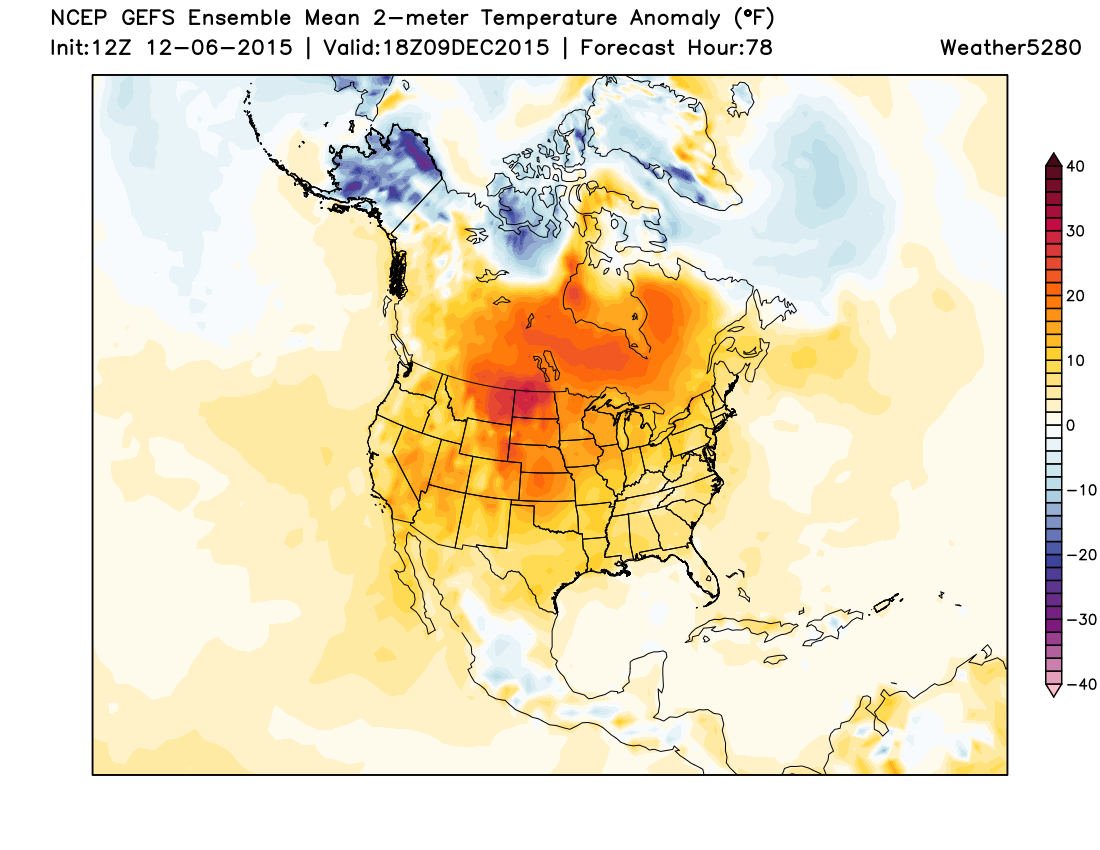 Midday Friday: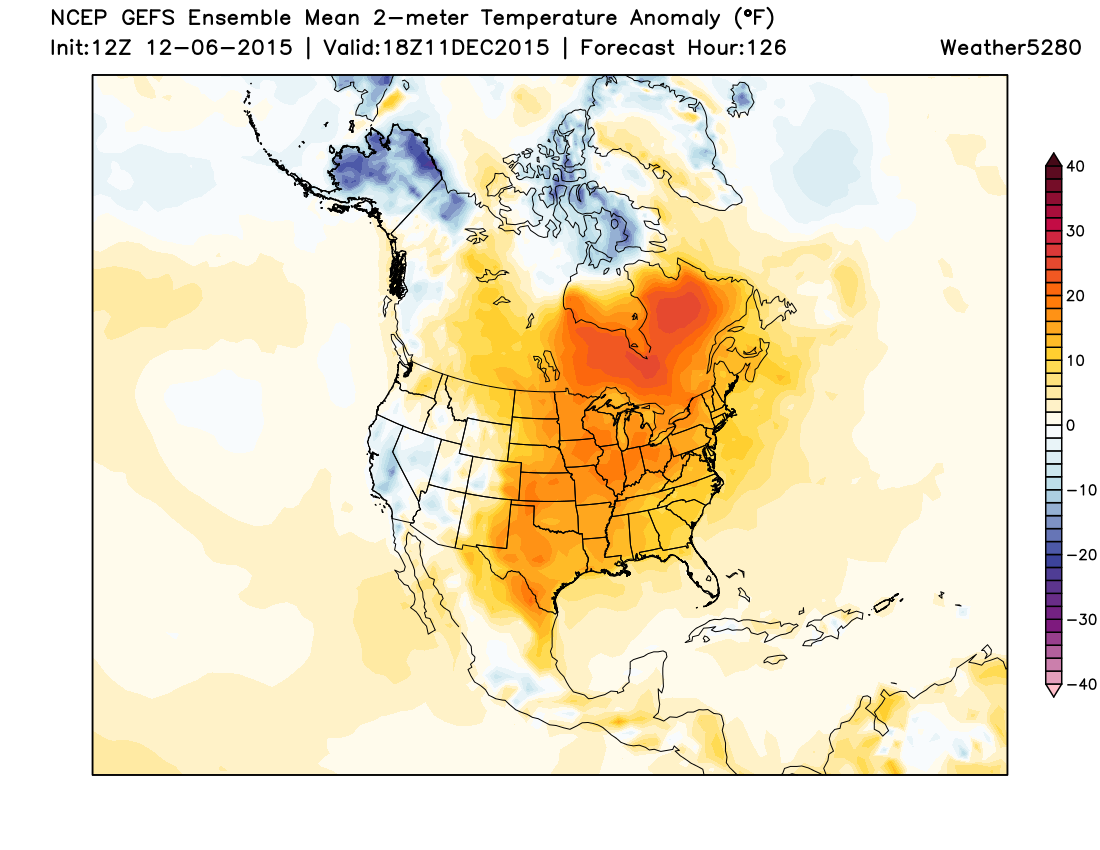 It would have been boring to look at every single day, because most days this week will be well above normal in the temperature department. That's what all that orange and red represents. However, we start to see that trend weaken on Friday...especially to our west. Why? Well, check out the upper level pattern on Friday morning as projected by the GFS: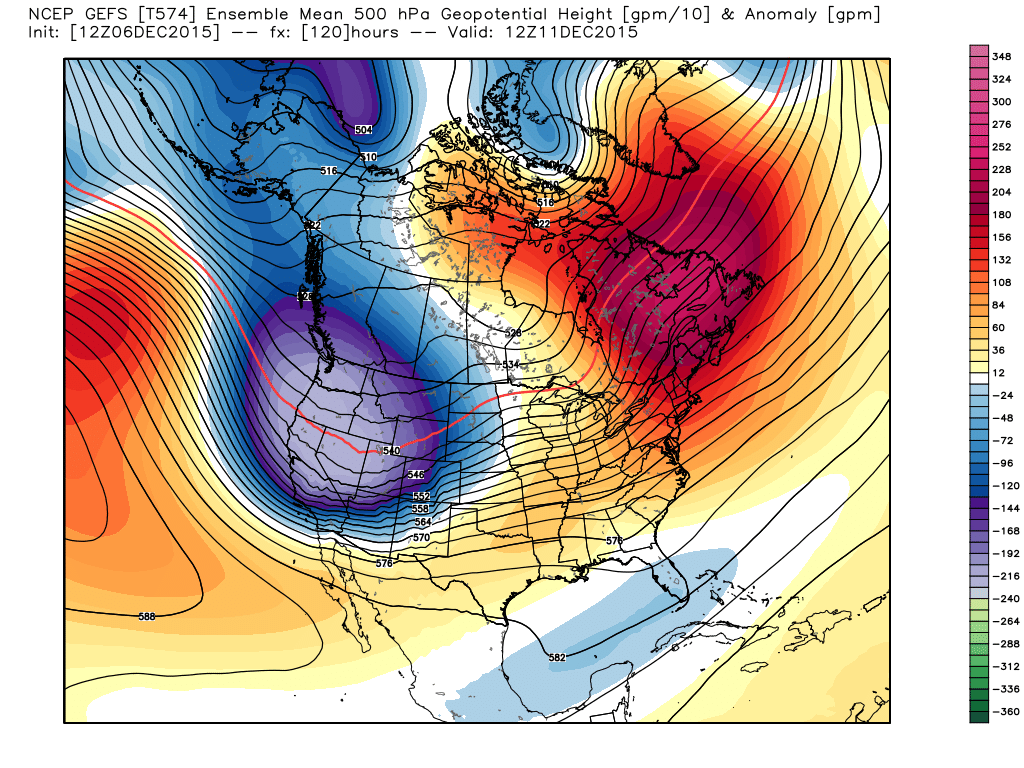 Saturday Evening: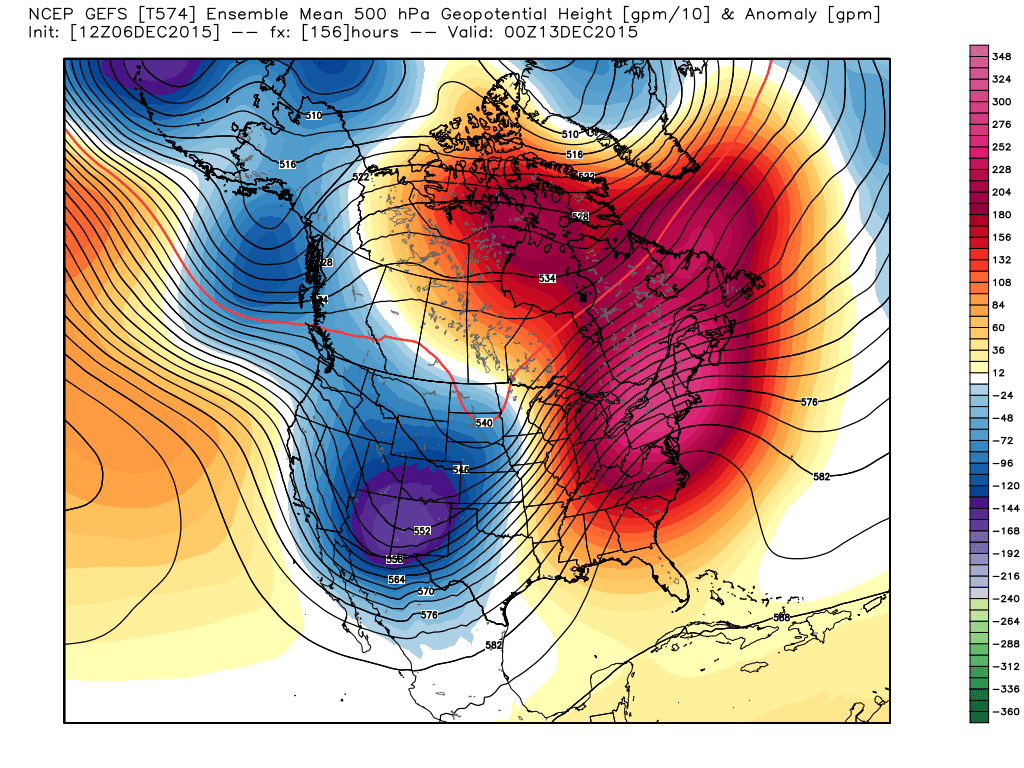 A pretty robust trough moving through our area. Does this guarantee snow east of the mountains? No, it does not. However, the mountains would likely see a good dump and we would certainly chill down as we head into next weekend. In fact, this COULD be the start of something that may hang around for the back half of the month. Look at how persistent the trough is across the west beyond next weekend:
December 16th: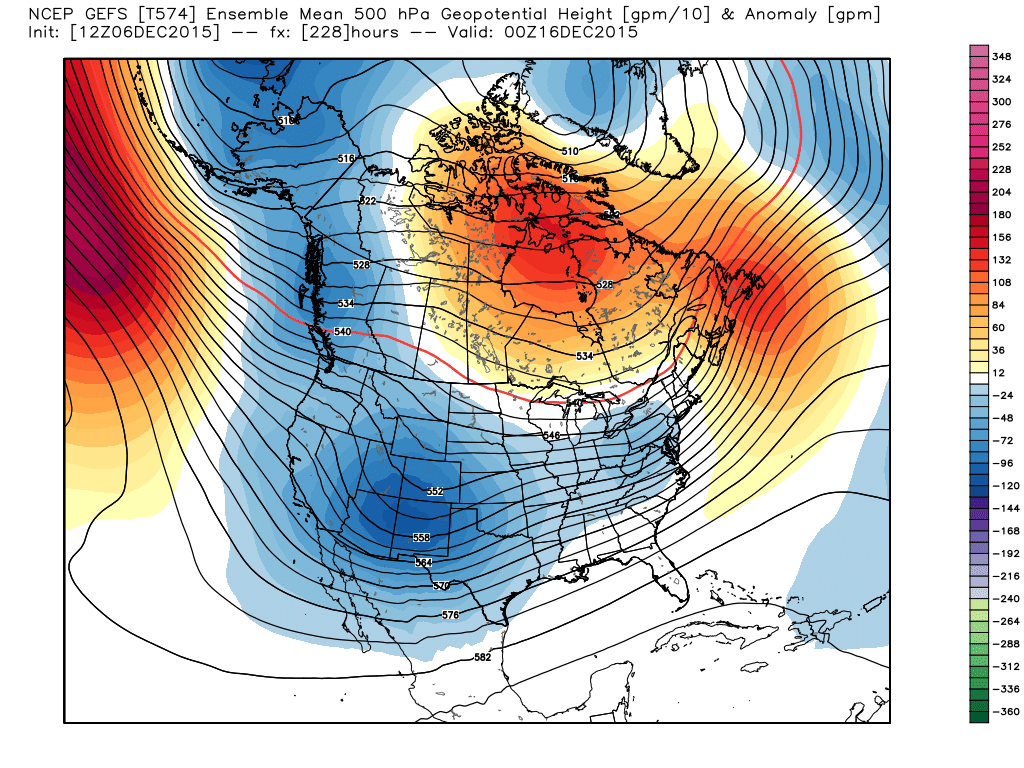 December 18th: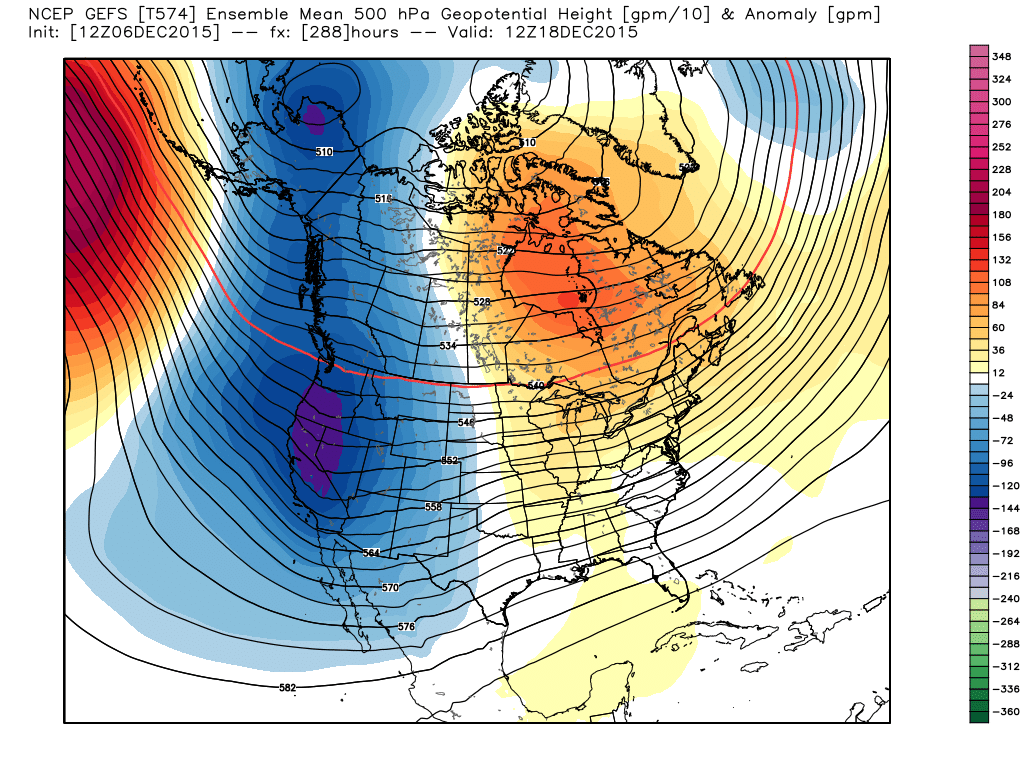 December 20th: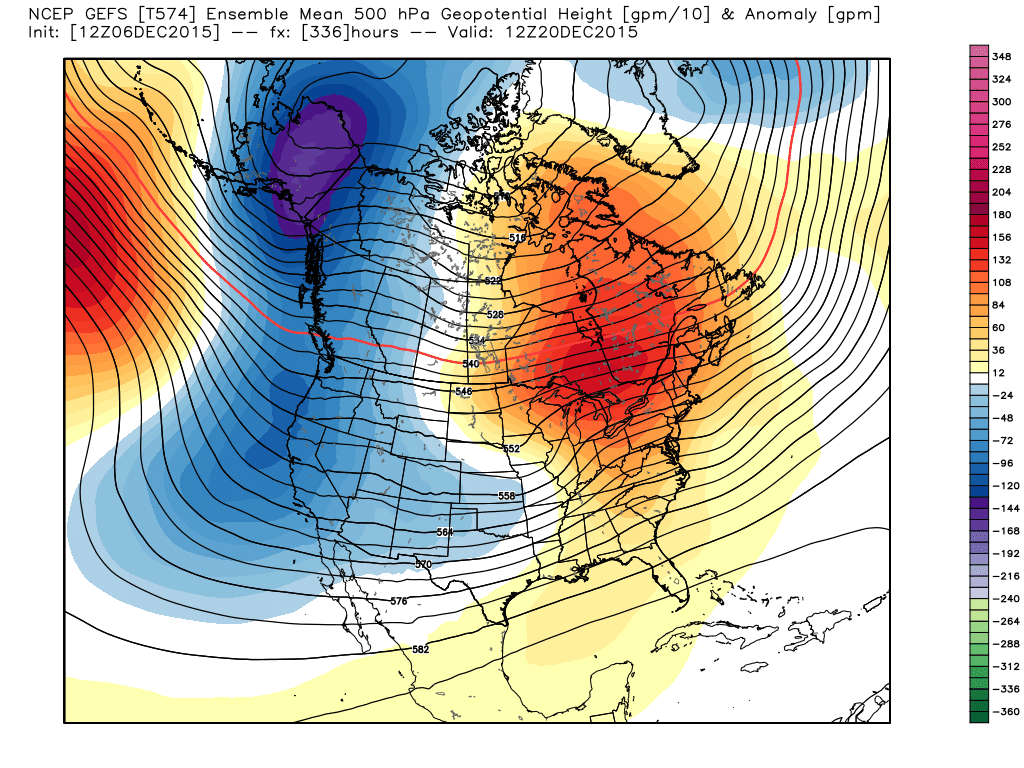 December 22nd: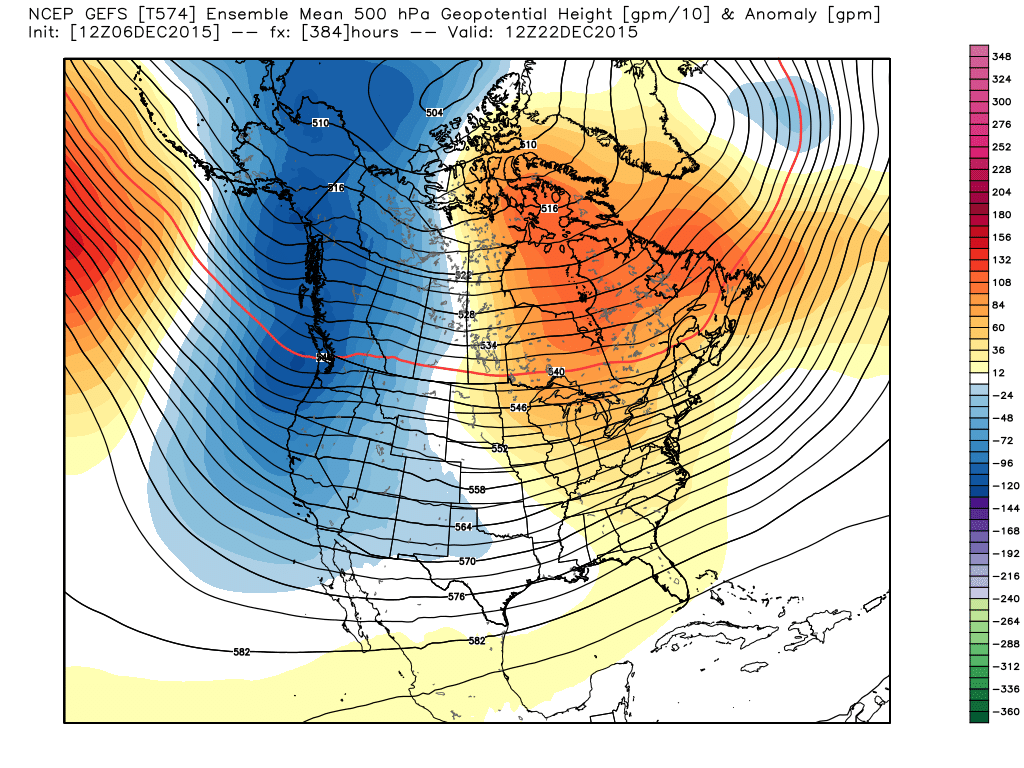 Yup, it is a full pattern shift from what we will have dealt with for the first two weeks of December. Other models do support this shift, so our confidence in it actually occurring is higher than usual. However, I want to make this point very clear: THIS PATTERN CHANGE DOES NOT GUARANTEE GOOD SNOW EAST OF THE MOUNTAINS. IT LIKELY GUARANTEES MUCH COLDER TEMPERATURES THAN THE FIRST PART OF THE MONTH.
The pattern for the next week will mean some pretty tremendous rain and snowfall across portions of the western U.S. Take a look at this snowfall forecast for Mt. Baker in Washington (They are reporting 19" of fresh snow today, by the way):

And the precipitation forecast for the northwest through Friday: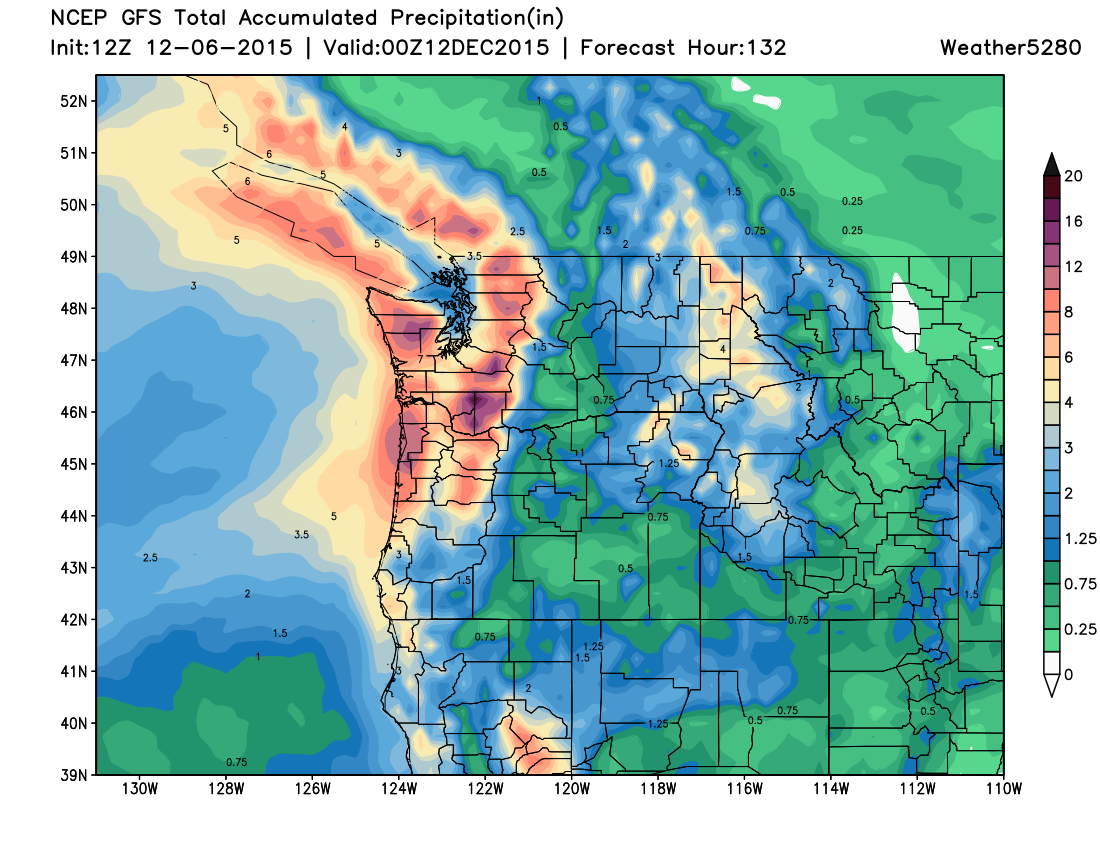 Eventually this moisture starts to work its way into Colorado as the pattern around here begins to change, but as for snow along and east of the Front Range, remember, the devil is always in the details. If the storm track sets up too far south, then areas farther south will see the best snow. Farther north, the exact opposite... If there is going to be a shift that wouldn't benefit most of us east of the hills, it would be a shift farther south. We'll just have to see how that shakes out. At this time, the mountains seem likely to get some really good snow after later this week. Again, our confidence in that occurring is higher than usual.
I also want to drive this point home too... IF the storm track does set up in a favorable spot for us, we could be looking at several storms and a pretty high impact scenario. Everything is still on the table until we see exactly how this is going to set up. So, it is a very good idea that you stay current with the forecast right here at Weather5280. This is especially true as another busy travel time comes upon us. We'll be giving you important and relevant info, so you know exactly what to expect. STAY TUNED!