Welcome EC, to winters in the west of late
The last month has been what many would call a "torch" in the east, leaving those who have been eagerly anticipating another brutal east coast winter wondering why Godzilla won't cooperate!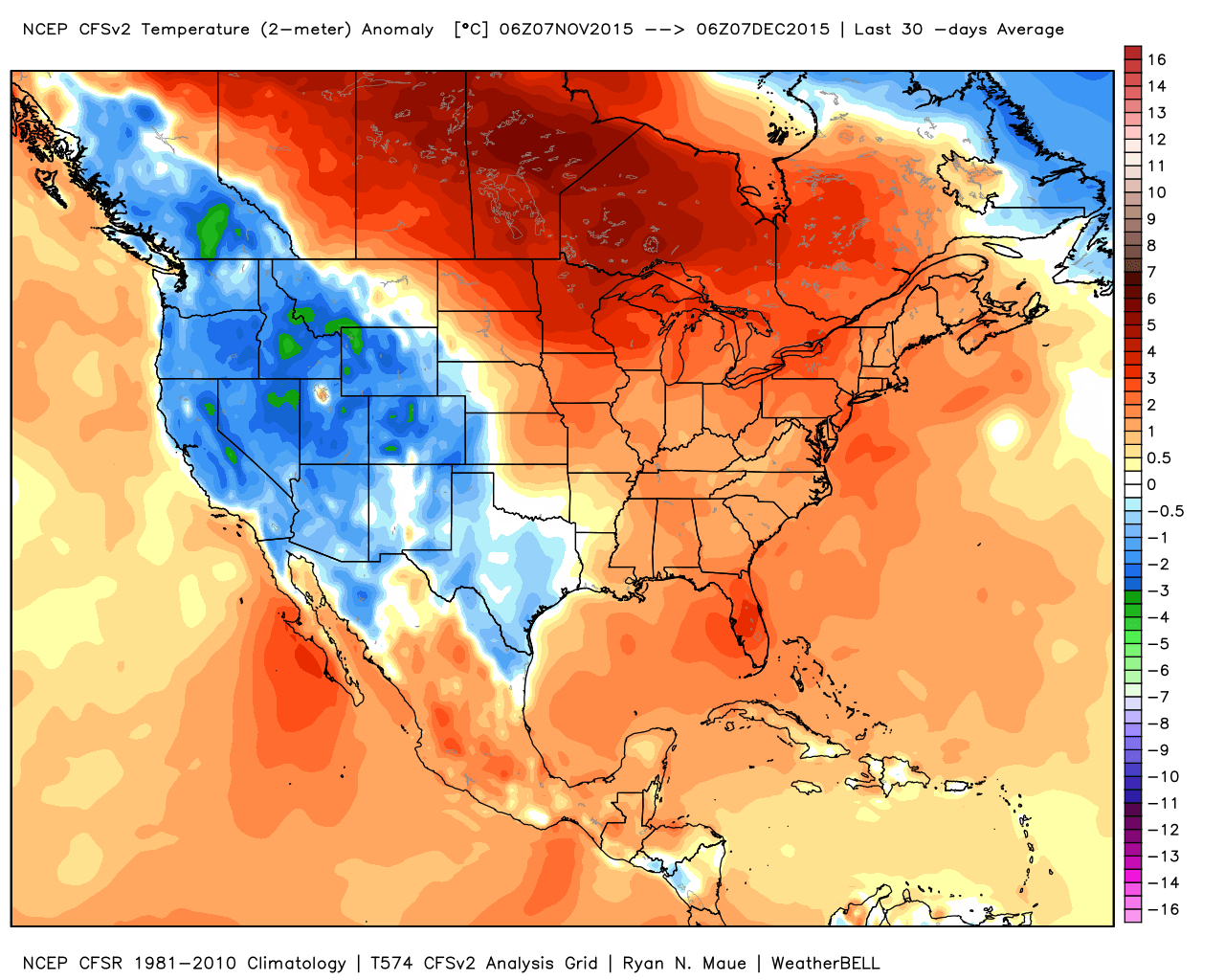 To which I point out two important facts: the winter "season" is very young, and it's about damn time the west sees some cooler temperatures and snow – we should all enjoy it while it lasts.
All it will take one good east coast snow this winter for everyone to remember this winter as epic, even if the east continues to torch through the end of the month.
Winter making an appearance where it's needed
Need I remind everyone the state of the western snowpack as recently as March 31st, 2015 (near typical peak for many locations in the west). Abysmal.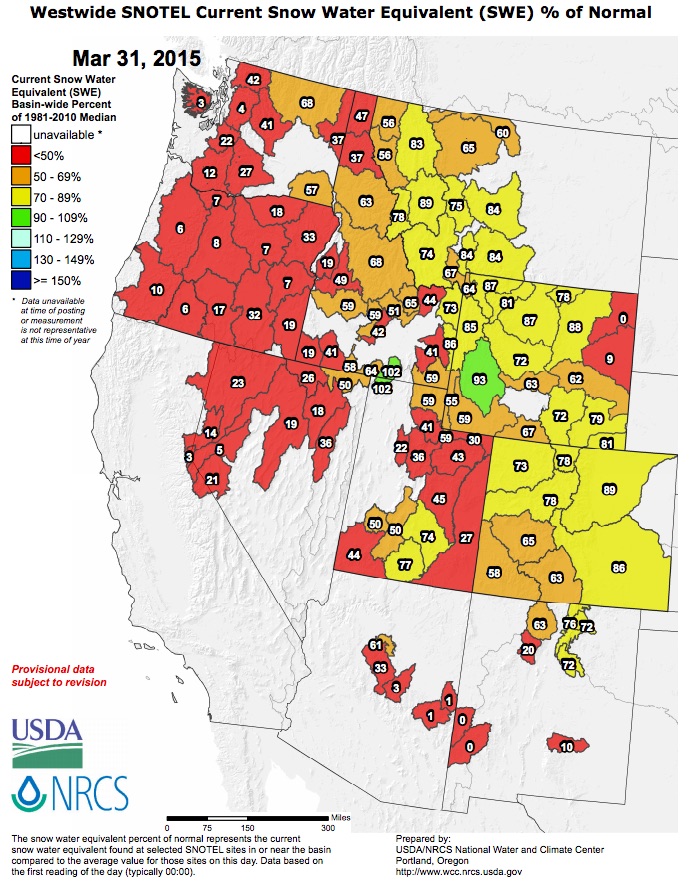 And December 7th, a year ago... more of a mixed bag, but basins in the west already hurting mightily: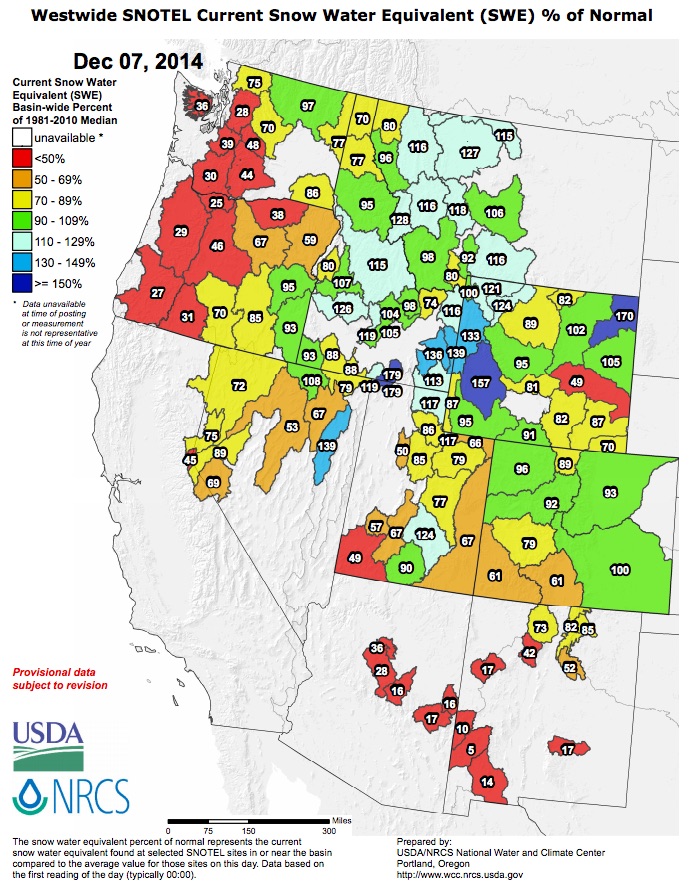 And the Palmer Drought Index as recently as October, 2015: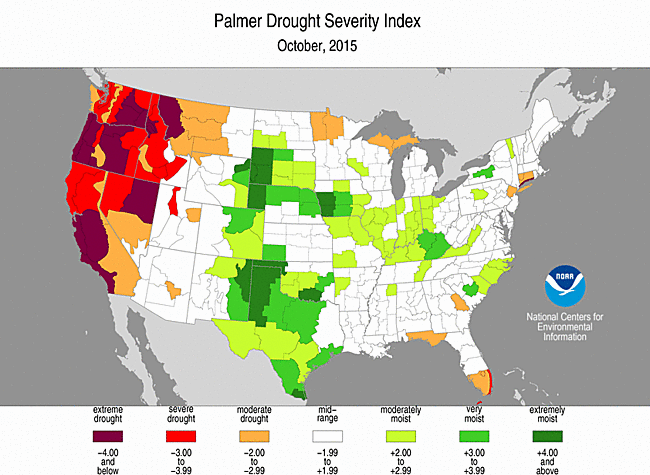 And of course, temperature anomalies from October - March last season: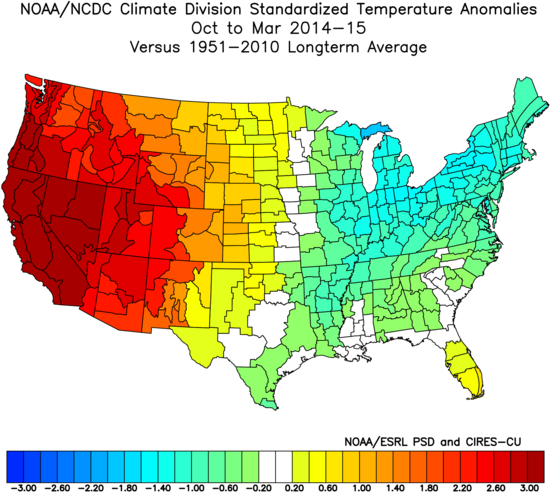 As so often happens in sports, when it comes to weather coverage and the national discussion, what's happening in the east tends to shape the general sentiment of how the weather is for the United States as a whole. When many winter forecasts are released, they will discuss the potential for a "cold U.S. winter" (or warm), but generally are heavily referring to points east of the Mississippi. And that's okay, that's why we're here!
The west is getting set to see some fantastic early season snow, and given where this pattern may go as we head deeper into the winter months, we had better take full advantage – especially in the Pacific northwest.
The snowfall forecast for the northwest is looking super through the next 10 days, with the higher elevations bracing to end up well on the plus side of four feet of snow through early next week: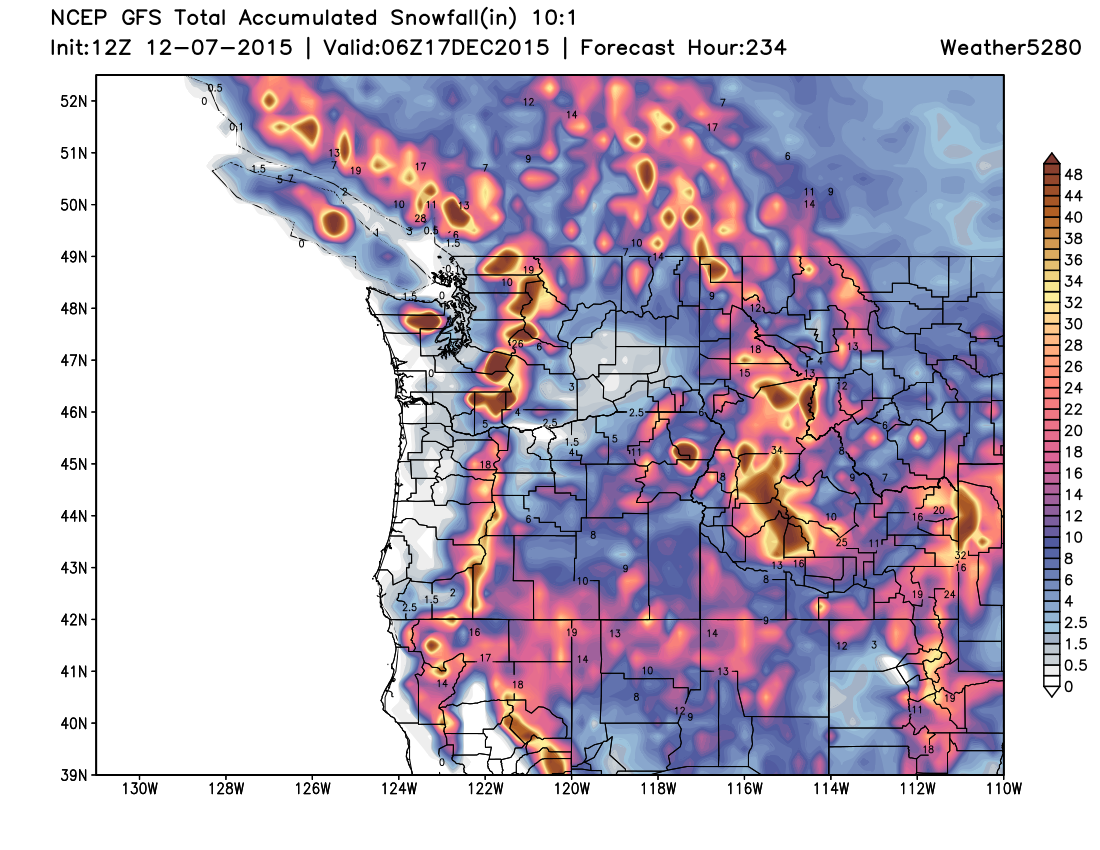 California, that means you, too: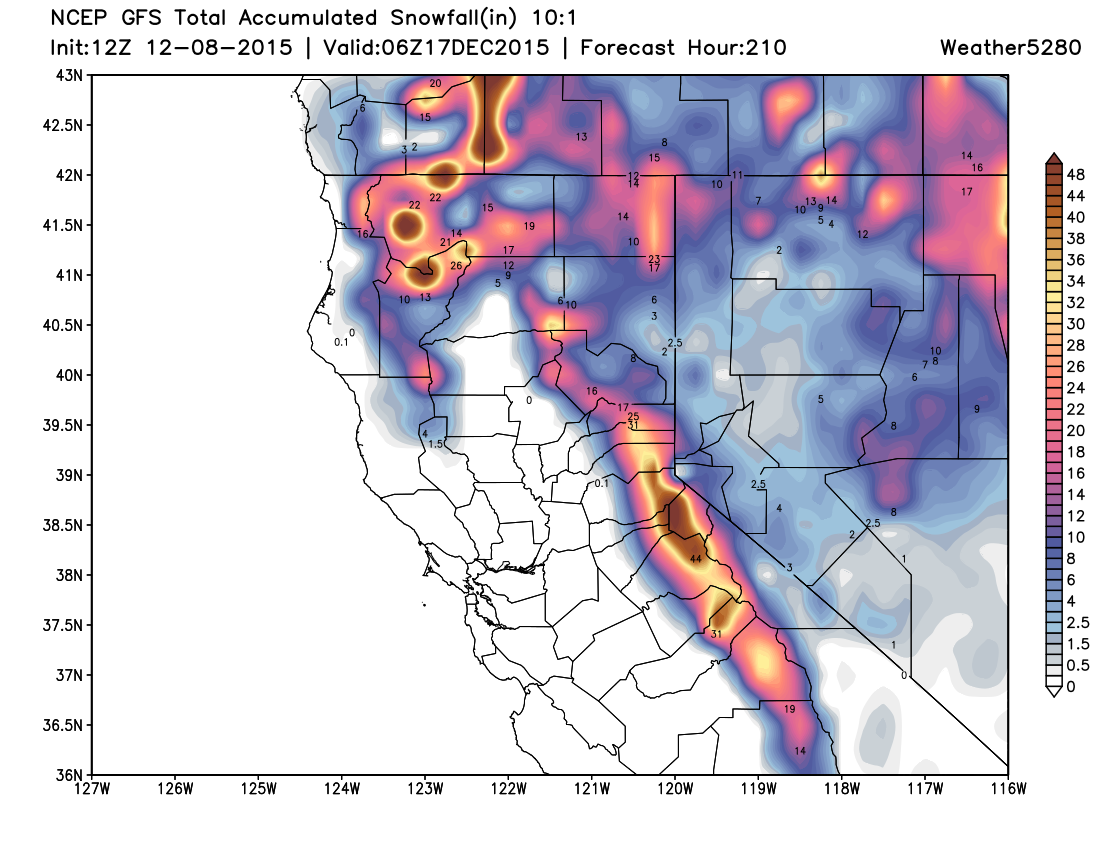 And, frankly, a beautiful looking national view through forecast hour 180, the west needs this snow: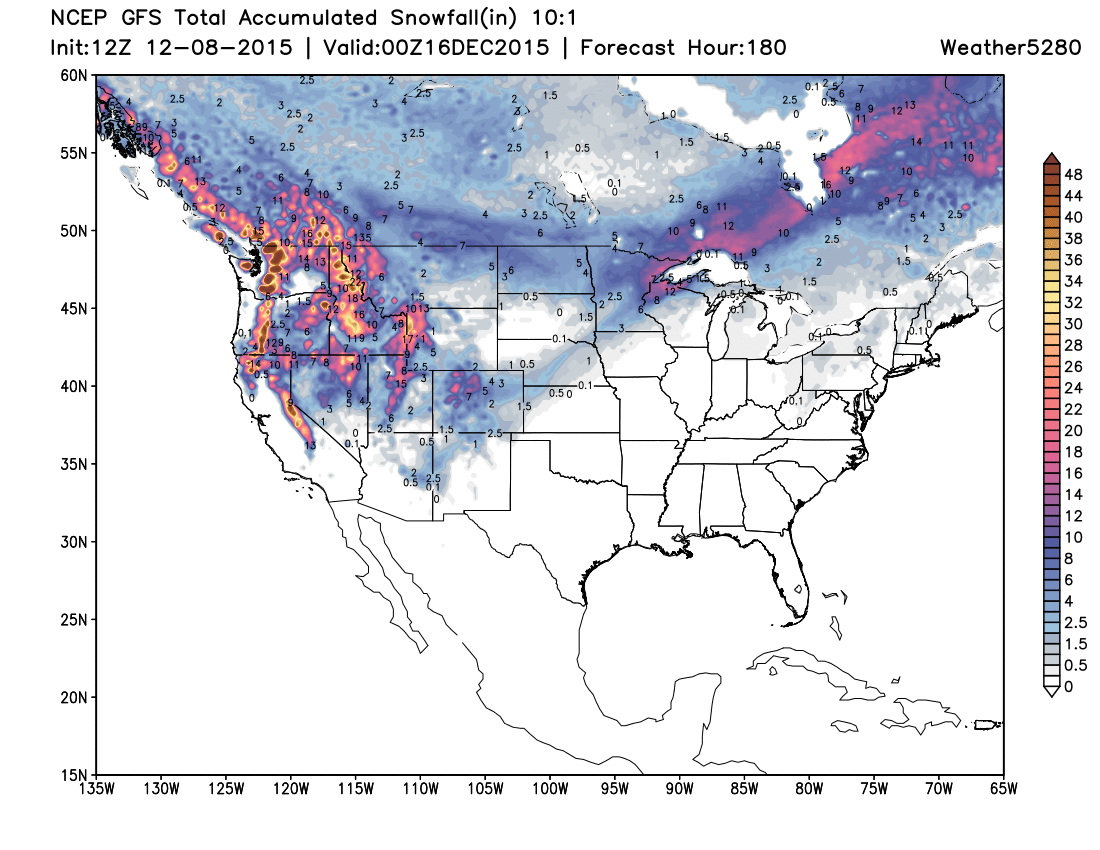 The culprit for all this rain and snow will be a series of strong storms lining up and taking aim at the northwest: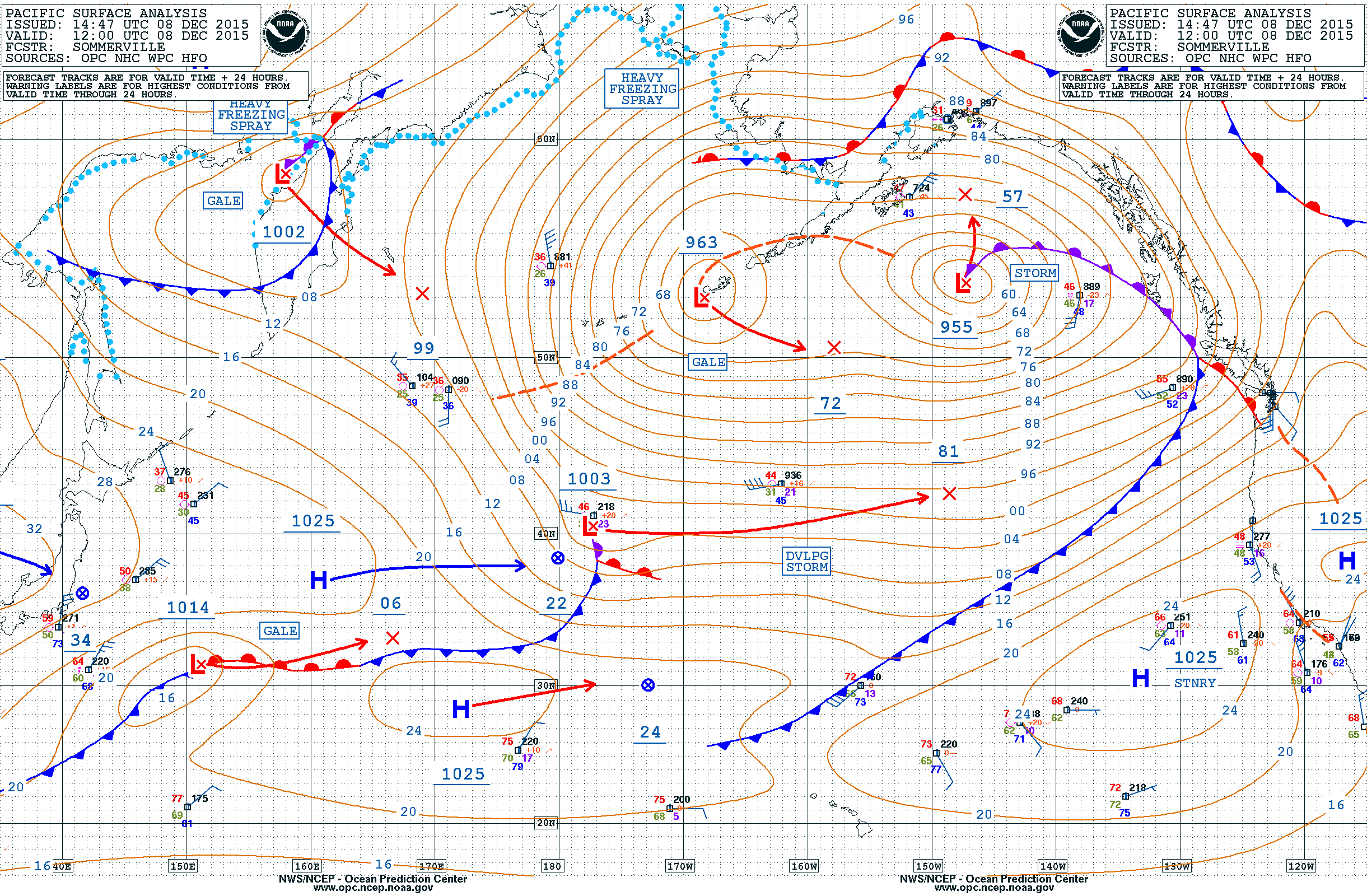 Ushering in moisture-rich air: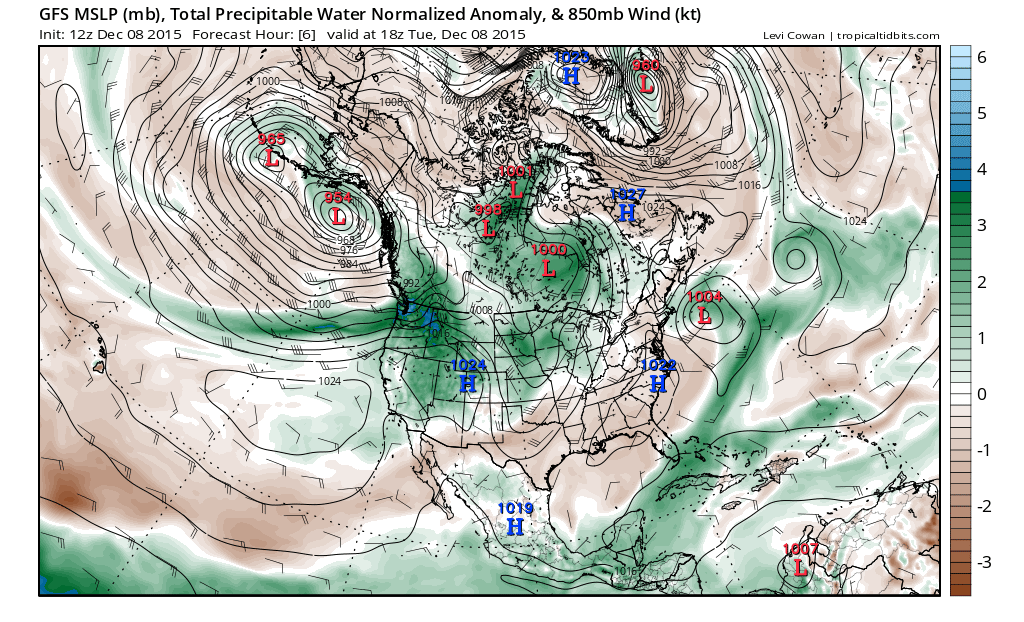 Driven by a strong Pacific jet: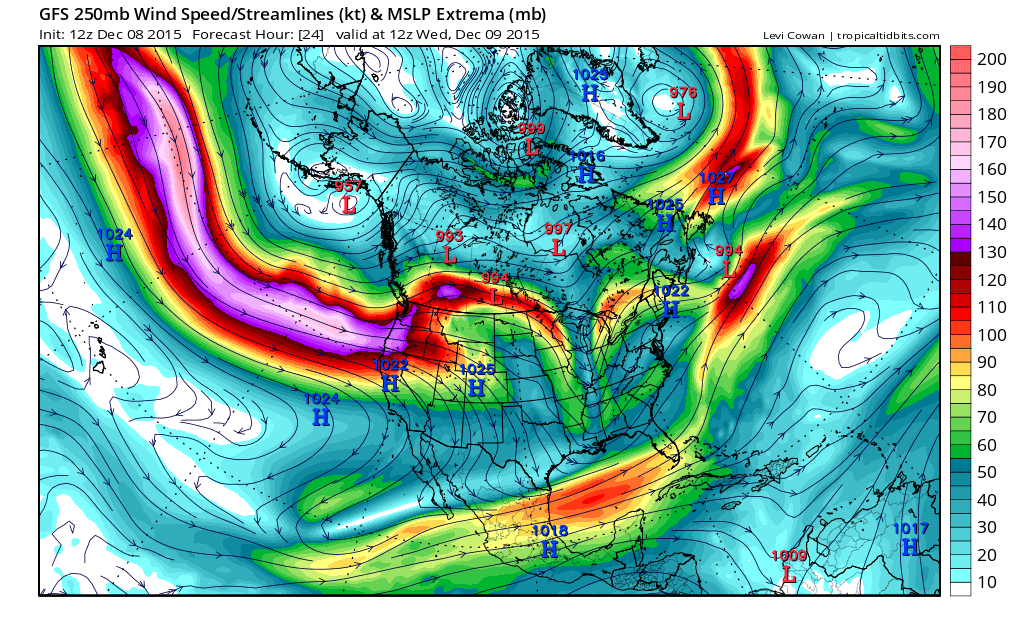 Temperatures to slowly chill
The next several days remain very warm coast to coast, but as these storms move into the west we'll start to see the return of some cold air across the western states – eventually working east. The GIF below shows these warm temperature anomalies being wiped out by temps >30 degrees below normal across the west by next week, with the warm anomalies getting run out of town to the east:
So, for the storm-starved west, enjoy this pattern! And for those in the east, patience has a way of paying off.