As January comes to a close, and we track the potential for snow during the first days of February across eastern Colorado, let's take a quick look at some snowfall statistics for February in Denver.
On average, February is Denver's fourth snowiest month, coming after March, April, and December, with 7.7" on average. This is almost ties November exactly (7.5") and is up about one in from January's average snowfall.
February, 2015 was Denver's snowiest on record, with the city recording 22.4" of snow at Denver International Airport. Just three Februaries on record have recorded more than 20" of snow in Denver since 1881.
You'll recall February 2015 was a very interesting month, in that it began much, much warmer than normal, but still managed to take the February snowfall cake for the city. From 2015:
Now consider this. Through the first 15 days of the month Denver recorded nine days with highs 60 degrees or above, with an incredible four of those reaching or breaking the 70 degree mark. The warmest maximum for the month came on February 7, when DIA recorded 74° (the average high in mid-May).
The second half of February, 2015 turned dramatically colder, with several snowstorms accumulating record-setting snow for the city.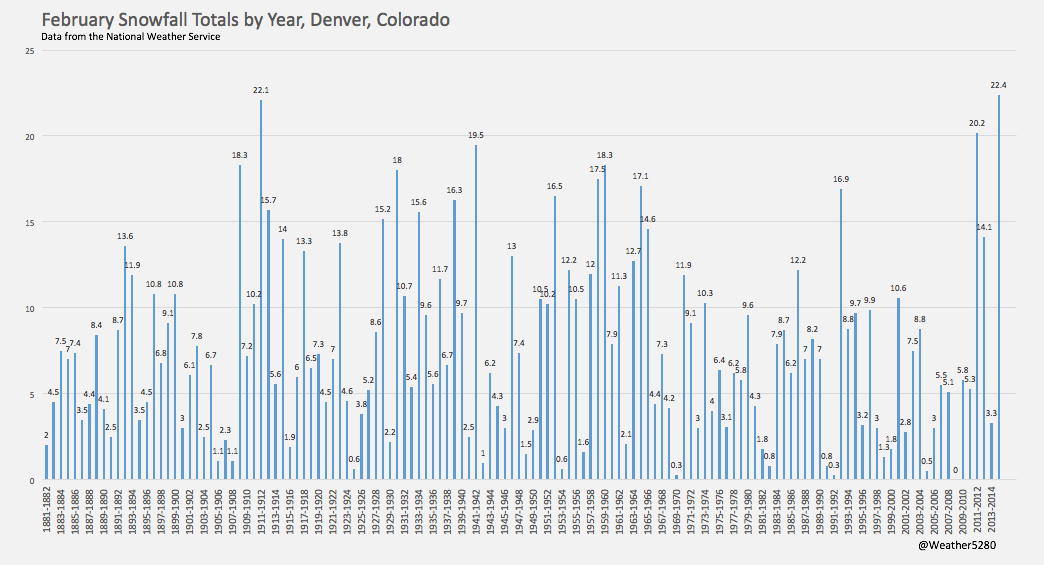 As you can see, in recent years it's been a mixed bag. In 2015 the city's snowiest February on record, but just 3.3" the year prior. For the strong El Niño hunters out there... February 1998 recorded just 3.0" of snow, and February 1983 just 0.8" (though '83 was followed by 30" in March).
The top 10 snowiest Februaries on record are:
2015: 22.4"
1912: 22.1"
2012: 20.2"
1942: 19.5"
1909: 18.3"
1960: 18.3"
1931: 18.0"
1959: 17.5"
1965: 17.1"
1993: 16.9"
February itself isn't typically a big single snowstorm producer. In fact, only one of Denver's top 25 biggest snowfalls on record occurred in February, and it's number 24 on the list. This snow came on February 2 -4, 2012, when 15.9" of snow was recorded at DIA. Here's a look at the 500mb map and surface map centered on this storm in 2012: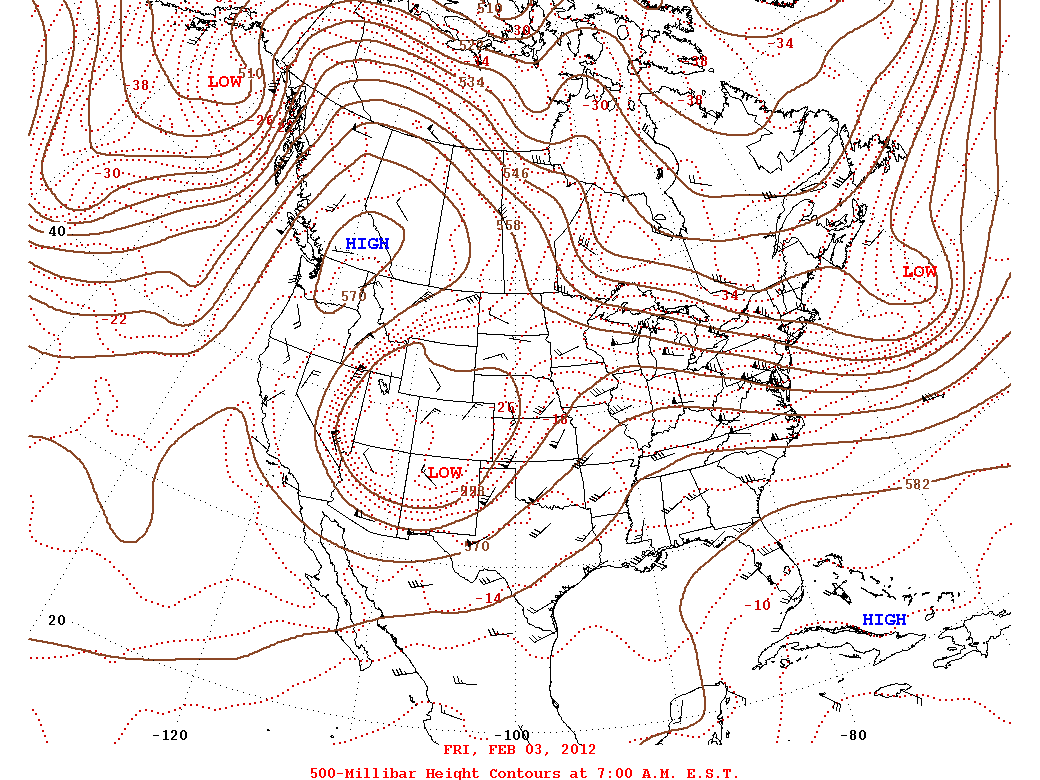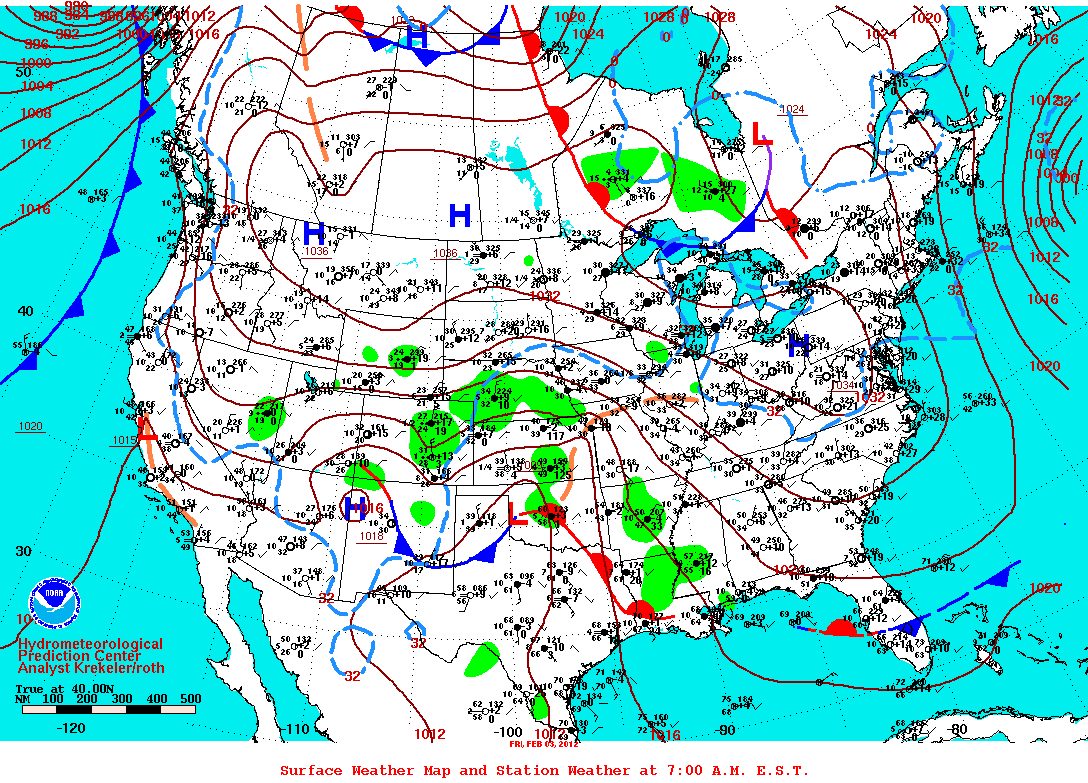 So, how will this February stack up? Of course this remains to be seen. We're tracking the potential for the month to get off to a snowy start across Colorado, but the details on what that means for Denver specifically remains to be seen. You can take a look at our update from yesterday, and we'll have another update out later today on how things are progressing. Stay tuned!