I don't typically show content from press releases, but this one caught my eye as a "really?" – I had never really heard of China's ski industry and yet they are hosting the Olympics.
The Olympics will be held there in six years. To me, isn't a little late for China to be now wanting to figure out safety, ski procedures, etc.? I'd think that should have been an on-going process before the Olympic selection committee decided to go with them. Although, the Olympic committee seems to favor areas that don't know winter for the winter games. Remember the tropical destination of Sochi for the last games...? Let's put snow where it doesn't belong and call it the winter games.
I digress...and through all of this we have a local connection helping prepare for those games. The experts at Steamboat Resort.
From Steamboat Resort:
STEAMBOAT SPRINGS, CO-February 1, 2016-Three Steamboat Ski Resort patrol members are on a two-week mission to share their expertise during an exchange visit to several ski resorts in China.
"China has a growing ski industry, an emerging traveling segment and will be hosting the Winter Games in 2022," said Katie Brown, vice president of sales & marketing for the Steamboat Ski & Resort Corp. "This all adds up to an emerging international market with significant importance, and Steamboat is honored to share its knowledge in this area with our Chinese counterparts."
In what is believed to be one of the first patrol exchanges of this type to China, Steamboat Patrol Director John Kohnke along with supervisors Jon Feiges and Kyle Lawton, left the United States and arrived in Beijing last week.
During their inaugural trip, the trio will visit Heavenly Lake – Changbaishan (China's first cat ski operation perched on the border of China and North Korea), Songhua Lake – Jilin, Thaiwoo Resort in Chongli (home of the 2022 Winter Olympics) and Jundushan in Beijing sharing safety programs including avalanche awareness, mountain and snow management, training techniques and protocols as well as an overview of equipment used in patrol operations in the United States.
"Steamboat has a reputation for big snow, a big mountain and backcountry snowcat terrain to match," said Justin Downes, president of Axis Leisure Management Ltd in China. "This is the first step in what we anticipate is a long-term program between the two regions and an exceptional opportunity for Steamboat to market its brand to the Chinese public as a resort that is a premium experience that treats safety as a prime factor."
Steamboat has partnered with Axis Leisure to generate awareness in the market, establish social media programs including a WeChat presence, host visiting journalists such as Zheng Junfeng with CCTV and develop opportunities to share expertise, programs and information. In addition, the Chinese mogul team under the direction of head coach Scott Rawles stopped in Steamboat for training on the 1000-vertical-foot mogul trail, Voo Doo, during a recent winter visit to the United States.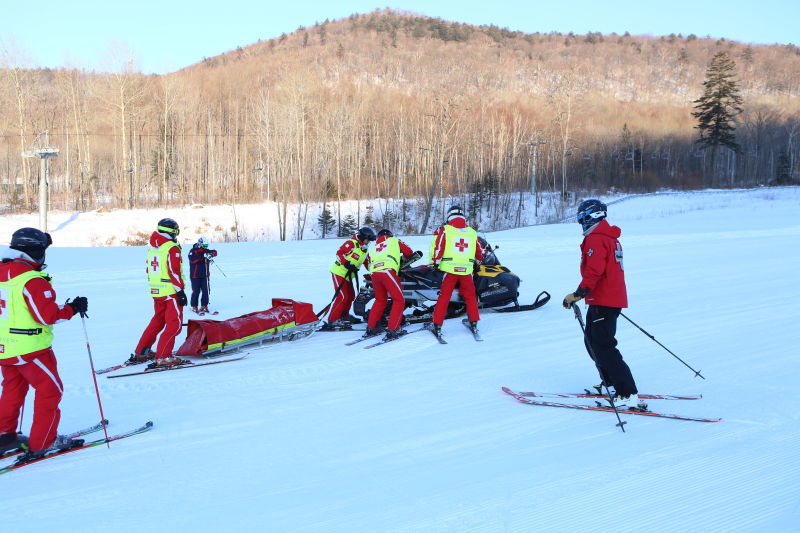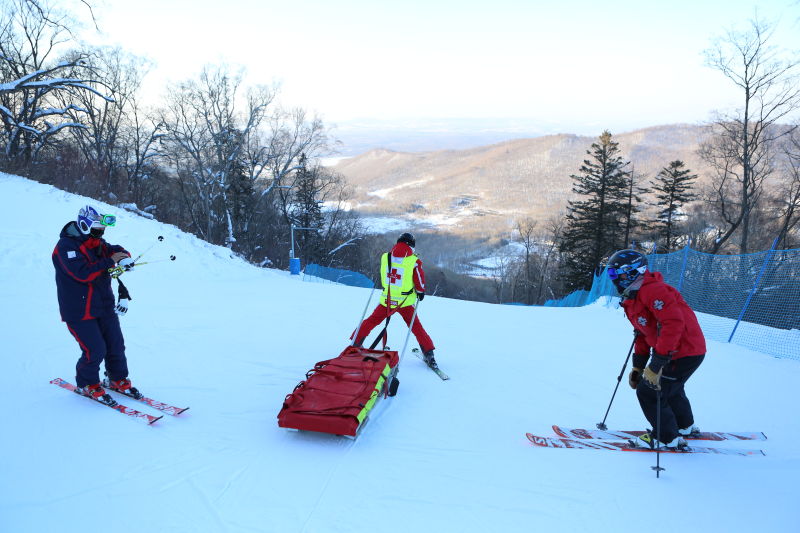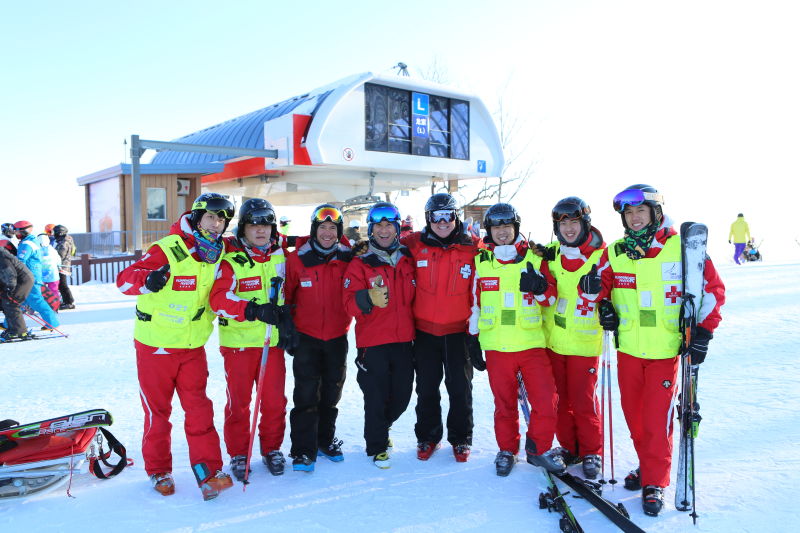 Maybe the Winter Games could just have Colorado ski resorts staff all events, including the PR teams, and weather people... ahem.