Quick update this morning on our system set to arrive later today. Things are more or less set to proceed as forecast, but we'll be lowering forecast snowfall totals for Denver proper and points east a bit as upslope continues to look more and more lackluster. This system continues to look like it'll favor higher terrain west and southwest of Denver, with a very sharp gradient to no snowfall as one gets east of I-25.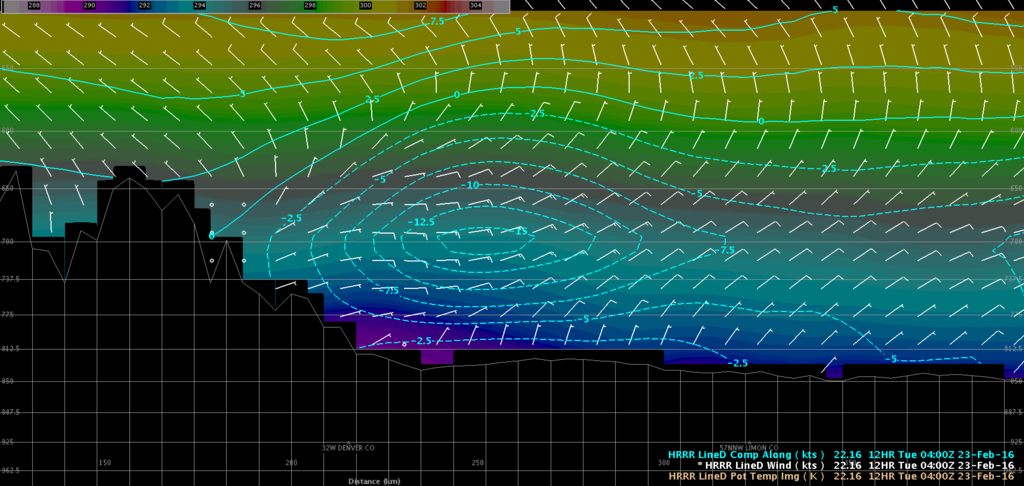 Below is our updated snowfall forecast as of Monday morning. We'll go ahead and stick with 4 - 8" for the foothills west/southwest of Denver, but drop totals for the Denver area west of I-25 to 1 - 4", and just a Trace - 3"/Trace - 1" east of I-25. In the Denver area, those on the south side will have a better chance at the higher range (Palmer Divide), while those north likely on the lower range. We've also bumped the BI up to 6, as all the reasons for concern yesterday remain true today (rain, surface temps, westward bias of QPF).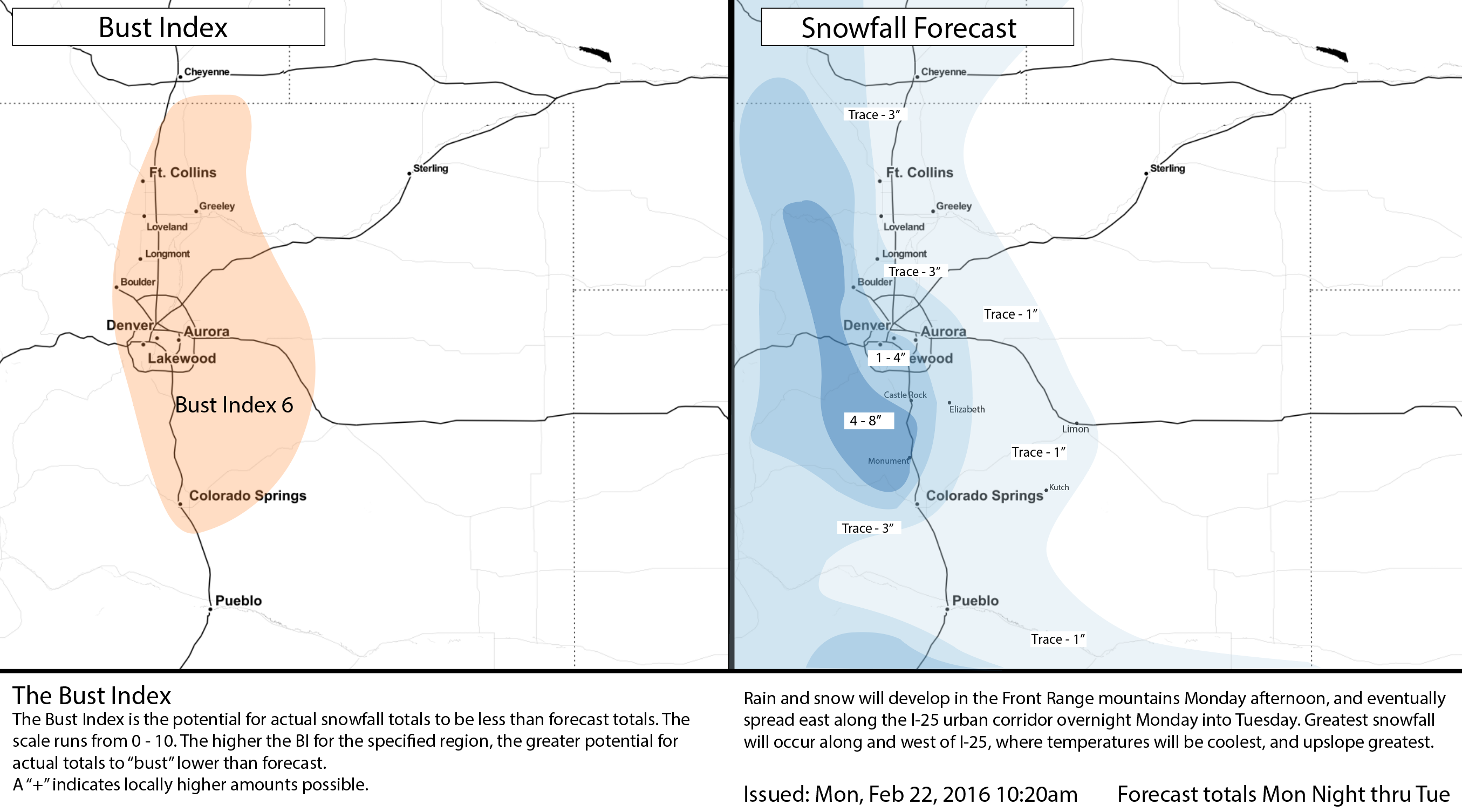 The latest HRRR has rain and snow showers developing across the mountain areas by early this afternoon, with pretty good snowfall getting going in the foothills by 9 or 10pm tonight. As you can see below (10pm), that snow is still confined to these foothill locations, with little action across the urban corridor: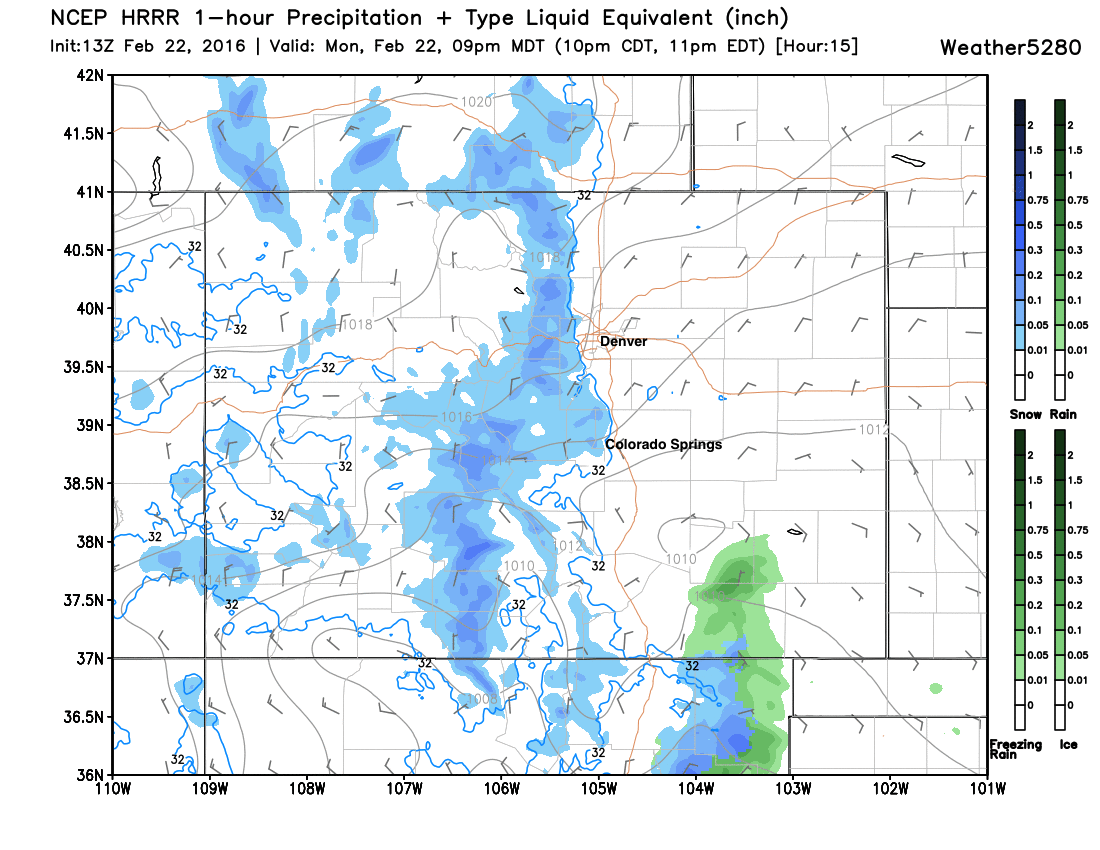 Our best chance for snow in Denver likely comes between midnight and 10am Tuesday, but it appears we'll really have to work to get it, and the window for snow in the city will be relatively brief.
So, a quick taste of winter for some, but likely not a huge deal for many. Of course you'll want to give yourself a few extra minutes for Tuesday morning's commute, especially if we can manage to get some snowfall in the city by early Tuesday morning.
By Wednesday our temperatures start to rebound, and we'll be back in the 50s by Thursday.