While the core of our forecast remains intact, tonight's computer models are suggesting that even more snow is possible. This is especially true for the city of Denver and even the Palmer Divide. A few things give us pause for jumping on this sizable increase in forecast totals: 1)The storm will be moving through pretty quickly 2) It will be snowing during the daytime, which usually reduces snow accumulation this time of year 3) Temperatures will be hovering around freezing all day. That factored in with heat from the city, should mean plenty of melting will take place.
That being said, there is no denying that the models are upping their totals, and have shown a westward trend with the heaviest bullseye we've been discussing for several days.
Here's a look at the latest NAM forecast. Looks similar to previous runs, though it moves the western edge of heavier precipitation further west into Denver – remember this was one thing we were watching for today. It also has pretty good totals now west of Fort Collins, and into Fort Collins itself.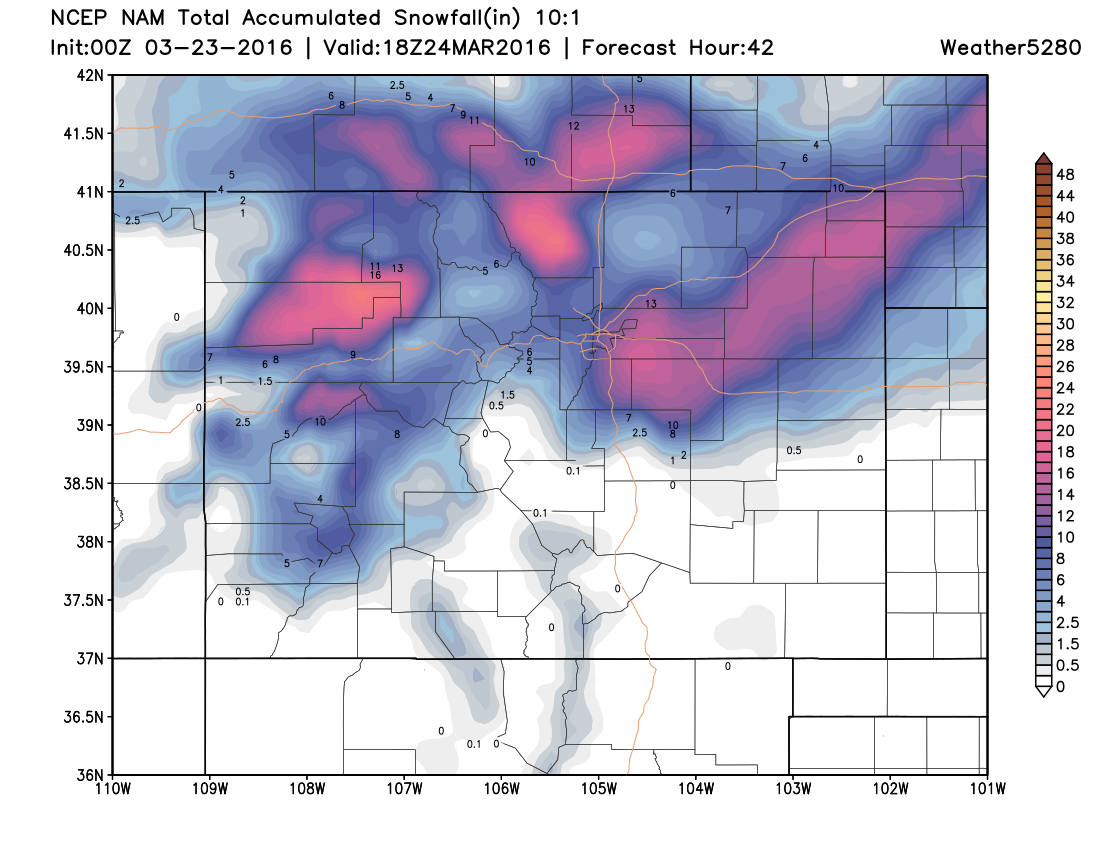 The HRRR is also showing some better totals for the northern Front Range, and has over the last several hours, so we'll bump totals up a bit here as well: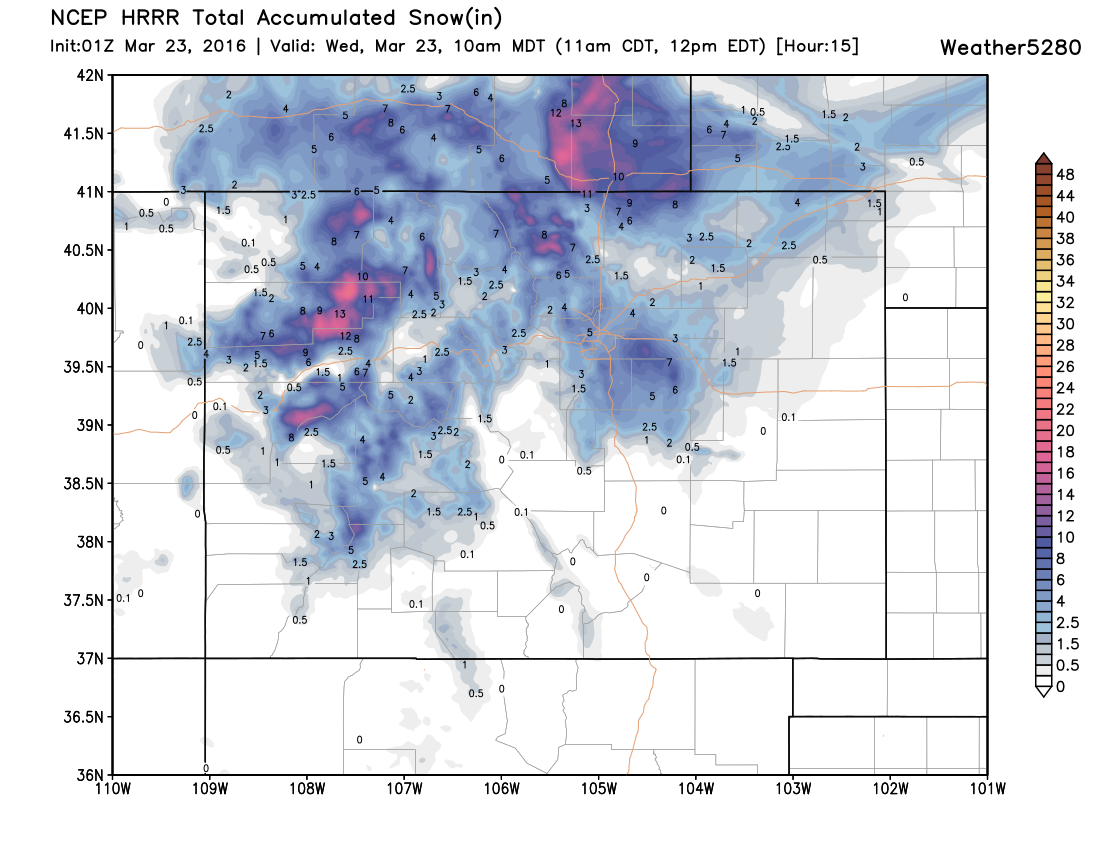 And lastly, the 0z GFS that just came in is showing a similar story. A bit wetter, and further west with heavier snowfall. Looking pretty good for the Palmer Ridge.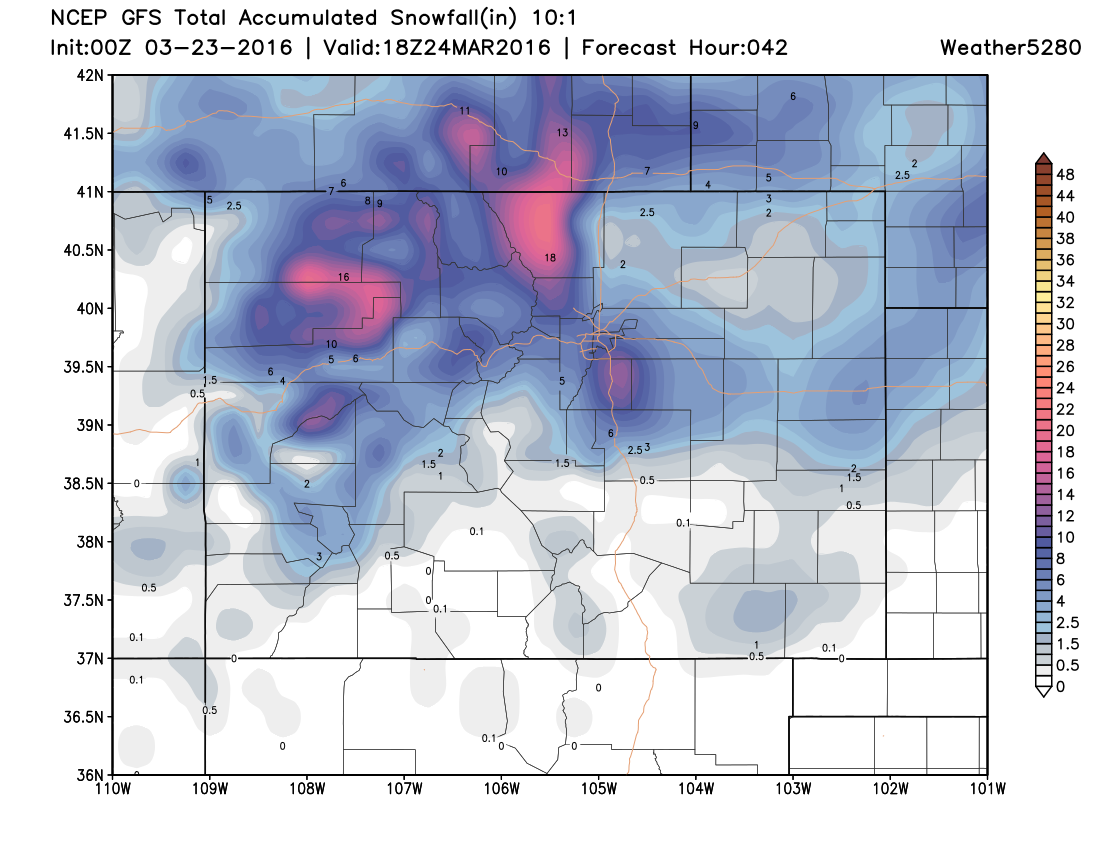 We'll go ahead and up snowfall totals, especially along the Palmer Ridge. Here temperatures will be colder, and snow accumulation should be more efficient during the day. Someone east / southeast / northeast of Denver will see more than a foot from this system.
With that, below is our latest snowfall forecast map. Tricky to be jumping on trends here this evening, but a few locales it certainly makes sense to adjust our numbers up a bit, including the Denver area a bit, and areas east, south, and southeast: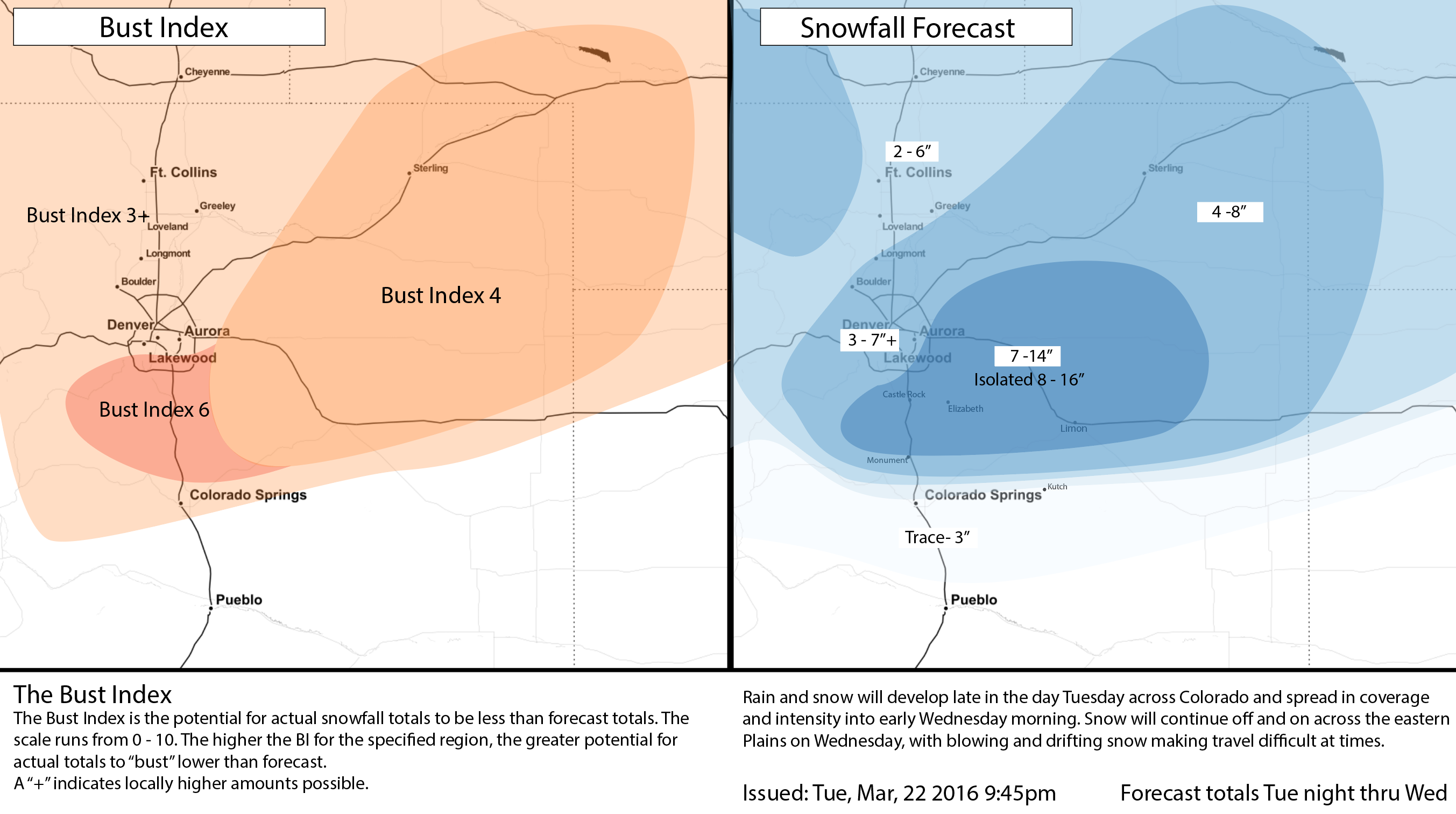 Overall, impact doesn't change much. The National Weather Service issued a Blizzard Warning earlier this afternoon and that remains in place. Greatest blizzard threat will likely occur east of Denver, but the Warning has grown to include all of northeastern Colorado, including Denver. Bottomline: a quick moving but powerful winter storm will bring big changes to the region overnight, with widespread snow and strong winds making travel difficult Wednesday across northeast Colorado. Snow totals will vary widely depending on location, but expect many of the impacts from this storm to be shared.