March featured one of Denver's biggest blizzards in years, and huge snowfall totals for the north-central mountains, but featured warmer than normal temperatures across the state, and very dry conditions across southern Colorado.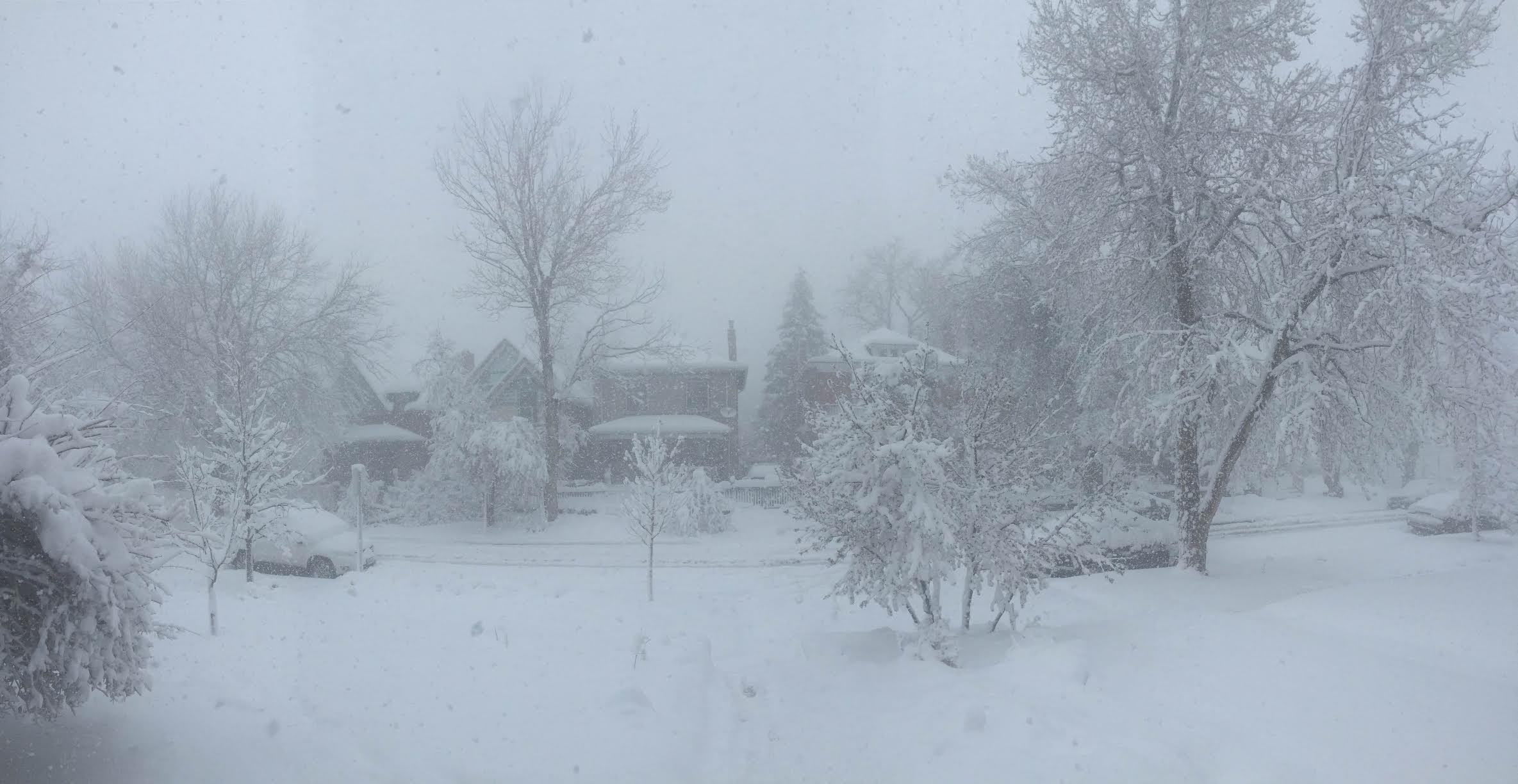 Precipitation
As is usually the case, the precipitation map for March was split. In this case, there was above normal precipitation across northern Colorado and below normal precipitation south. Below is a look at percent of average precipitation for the United States in March. A few things of note include... Great moisture for the Pacific Northwest and Northern California, while it remained quite dry across the southwest. For Colorado, the north-central mountains did great, while southern Colorado missed out on most of the storms.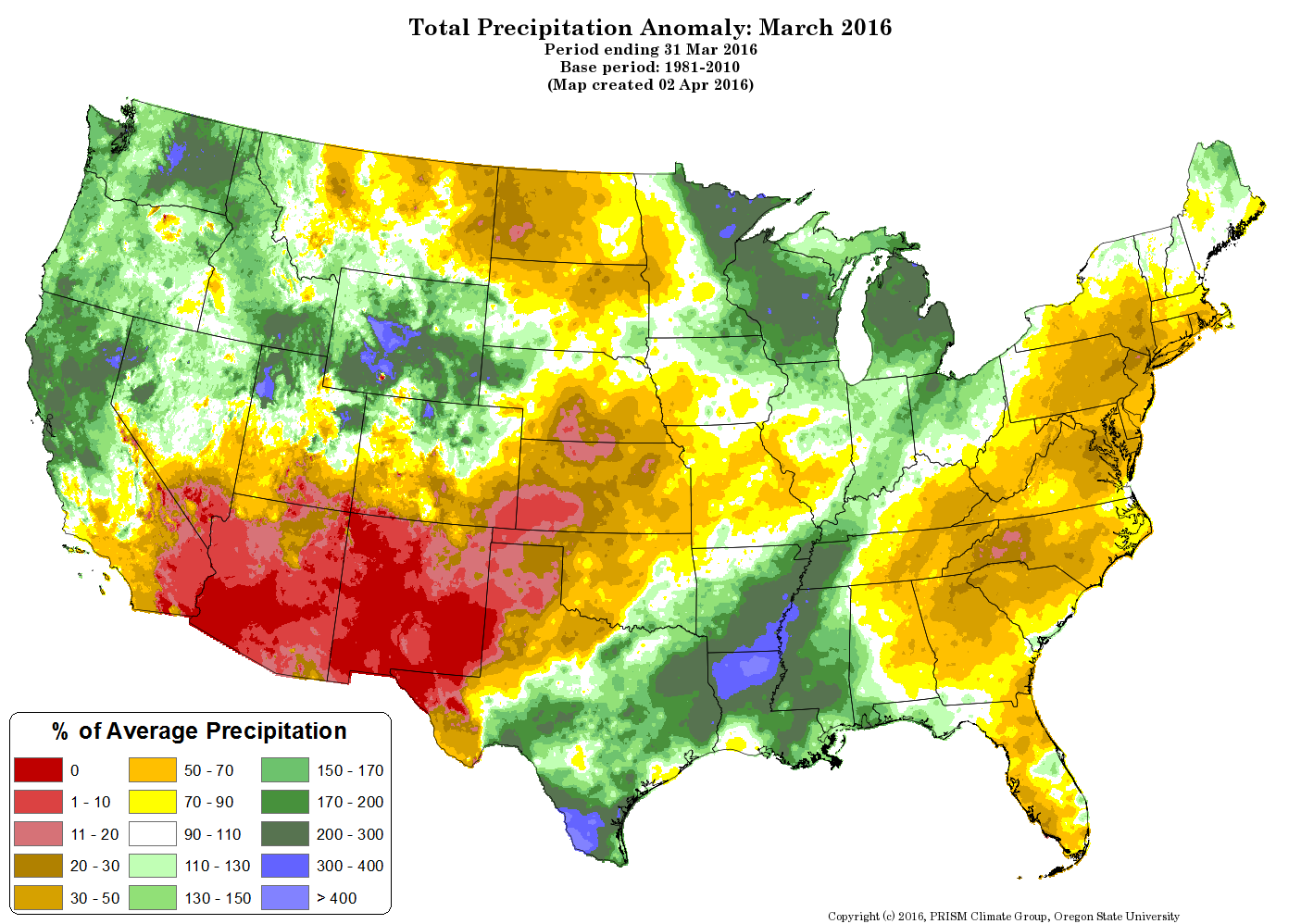 Remarkably, Denver actually ended the month below normal for precipitation, with just 0.90" of precipitation recorded at Denver International Airport, which is 0.02" below normal for the month*. That said, most of the metro area ended the month with above normal precipitation, as our late-month blizzard produced well over 1.0" of liquid (in some cases 2.0") for many locations. Boulder, for example, recorded an impressive 2.40" of liquid with the March 23rd storm, which dropped 16.4" of snow on the city.
Related: Why Denver's official weather station should be moved
Denver ended the month with 18.4" of snow officially, which is well above the 11.4" average for the month. March is Denver's snowiest month on average, but this one certainly was a good one. It is the greatest monthly total for the month since 2013, when 23.5" were recorded at DIA, and just the fourth March in the last ten years to feature above normal snowfall for the month.
Temperatures
For temperatures... the month was another warm one across the United States. For the most part, there were no locations in the U.S. that experienced colder than normal temperatures, with the exception of a few "maybes" here and there. Denver ended the month 1.2° above normal for the month, with a mean temperature of 41.6° F. The greatest departures from normal were across the northern Plains and northeast, with temperatures at least closer to normal across the west.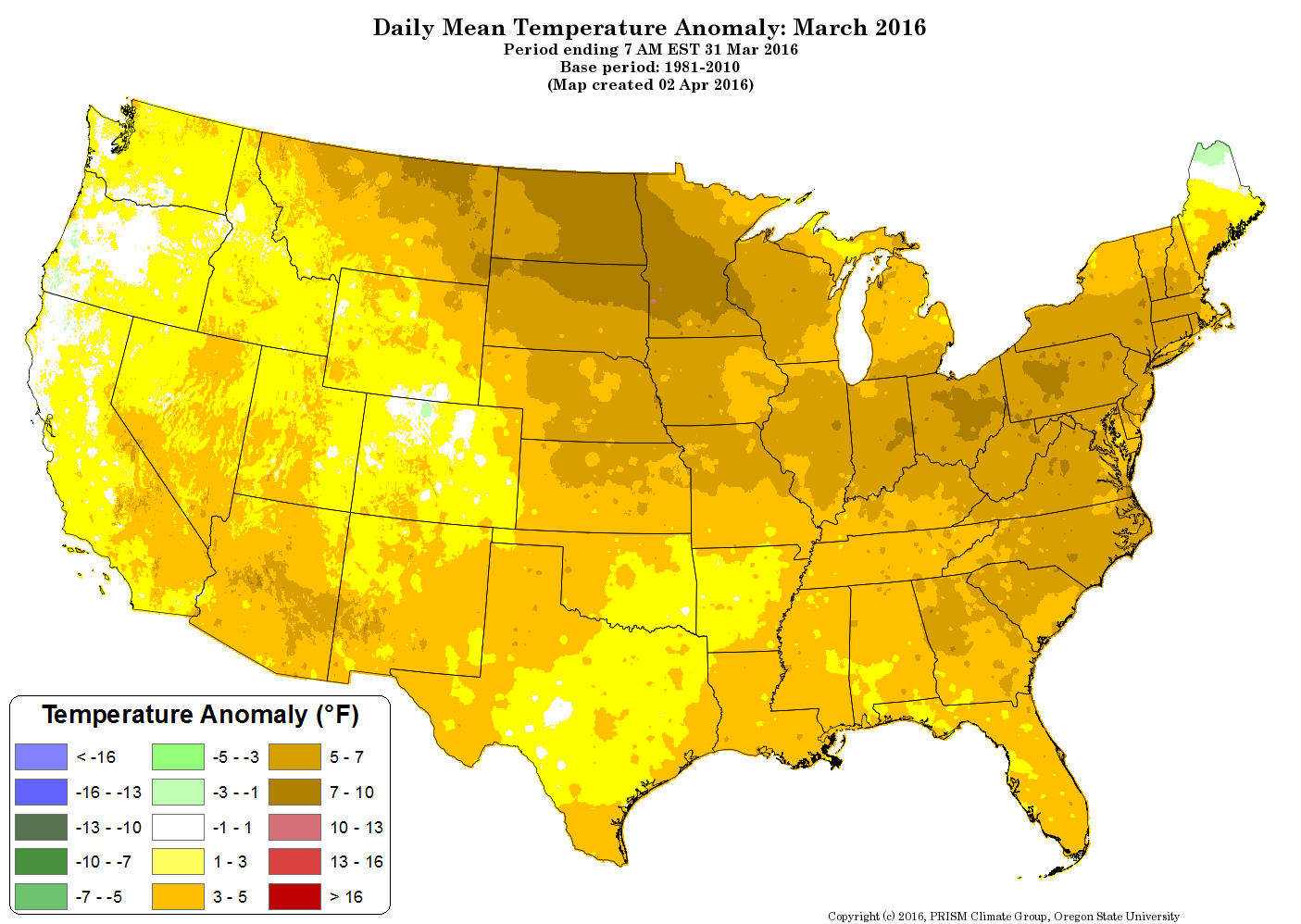 Snowpack
After a very grim end to February, statewide snowpack recovered quite a bit for Colorado in March. Unfortunately, it wasn't enough to bump us to normal, as statewide snowpack is now at 95% of normal, with normal seasonal peak quickly approaching on April 9th.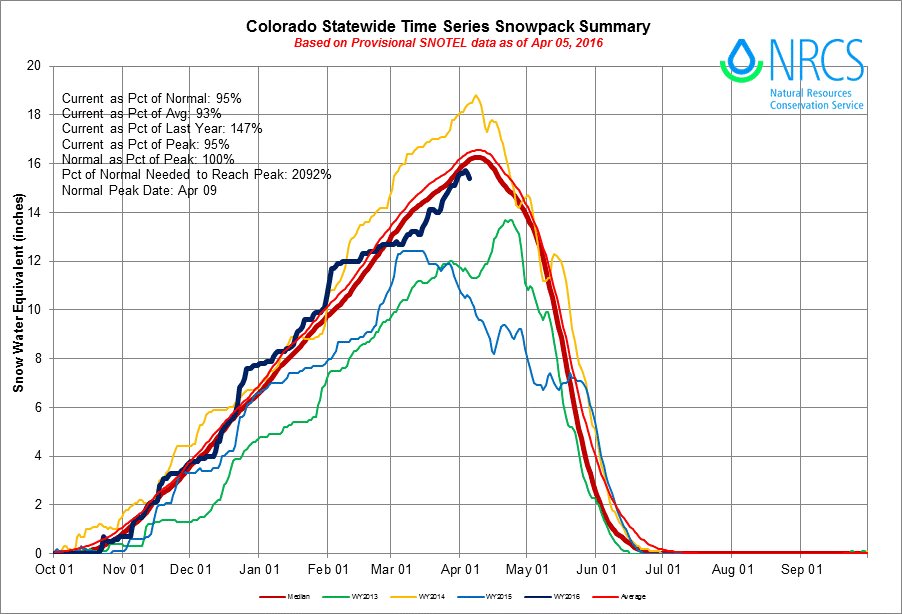 Additionally, the boost in snowpack was due in large part to a great storm track for the northern mountains in March, but the benefits certainly weren't felt everywhere. Across southern Colorado, snowpack has dipped 80 - 85% of normal, with basins across northern Colorado running at or slightly above normal.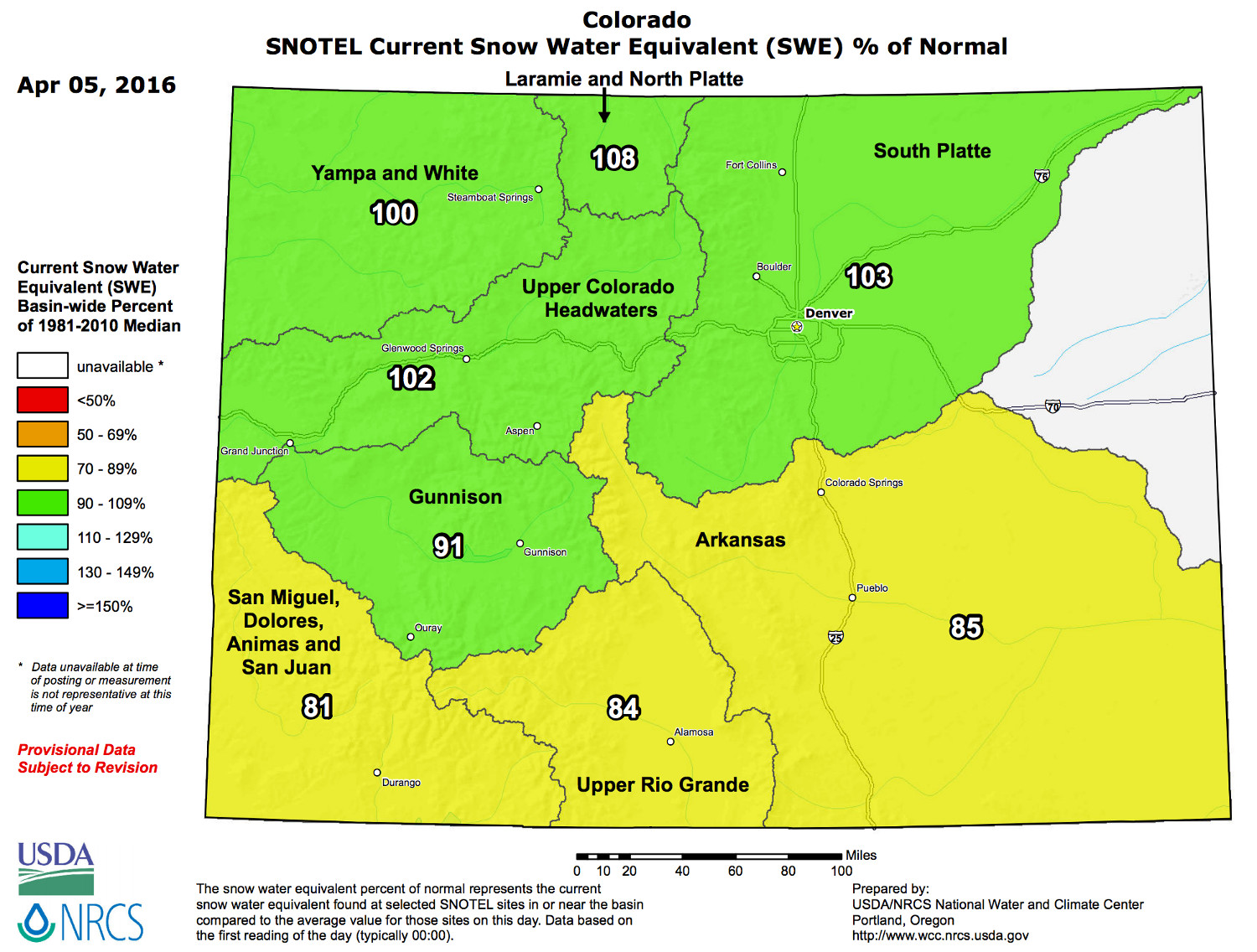 Across the west, snowpack numbers are generally okay, especially when compared to recent years. Basins in Arizona and New Mexico are hurting exceptionally, but after a decent March for California and the northwest, numbers are generally near normal for much of the western U.S.: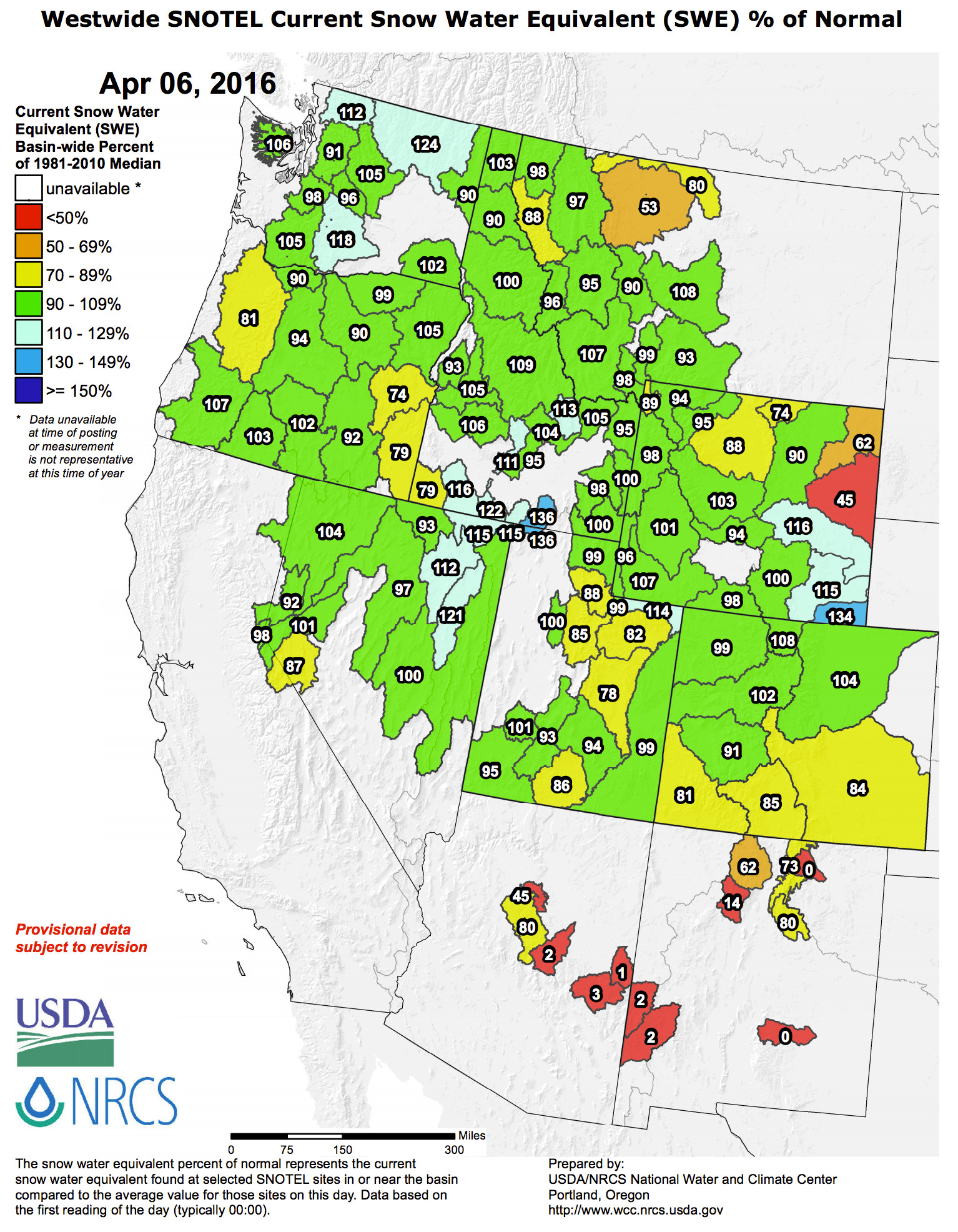 In all, a bit of a mixed bag. For us, we're of course happy to see the second half of the month deliver some moisture to our region as this fit our forecast, but certainly would have loved to see moisture a bit more widespread across the state. April is Denver's second snowiest month, and on average sees nearly an inch more precipitation than March in Denver, so the hope is the door remains open for more moisture. It'll be dry and warm for the next several days, but we're tracking some more active weather for the region as we head into the middle of the month. This is great news, especially if we can manage to get a bit more moisture into southeast Colorado, where drought has one more begun to creep...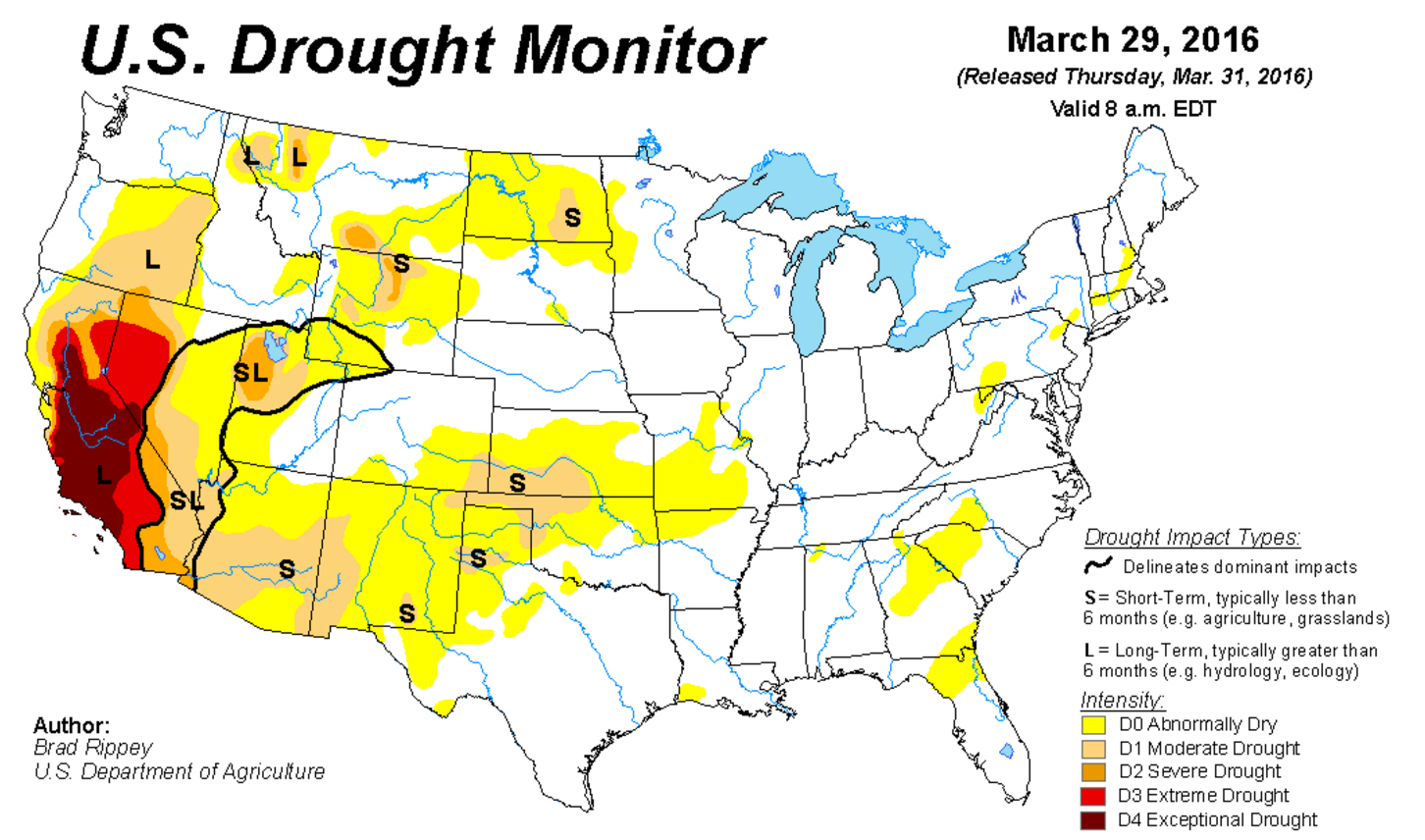 ---
---
Wed April 06, 11:20am update


*The precipitation reading at DIA is likely WRONG for March. From the NWS: "THE PRECIPITATION AMOUNT FOR MARCH 23RD IS TOO LOW DUE TO UNDERCATCH FROM BLIZZARD. THIS VALUE IS UNDER REVIEW." We will pass along the update when available. Precipitation analysis from the March 23 blizzard would suggest well over an inch of liquid fell at the airport, much like the rest of the region: