Tough to believe that after bringing so much snow to many areas, that this storm isn't done with us yet. In fact, it is spinning right on top of us! The images below are from ECMWF model and show the upper level low position at the various times:
Monday AM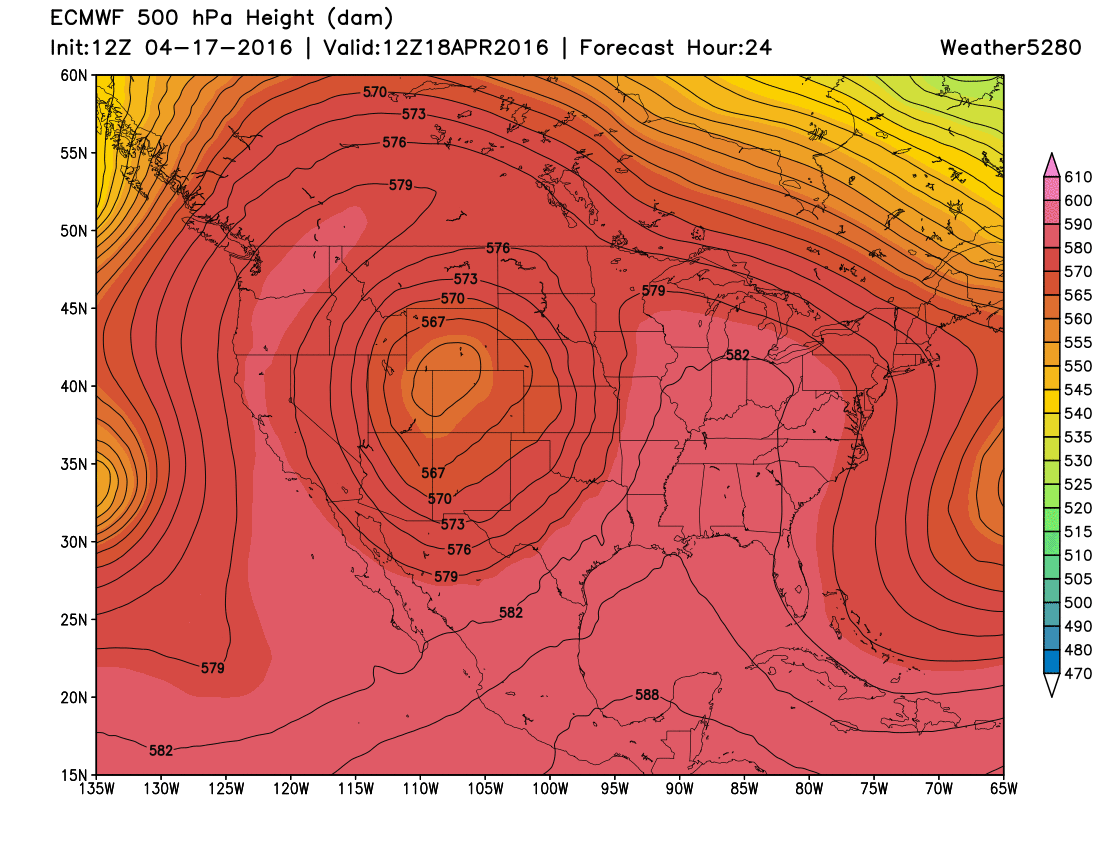 Tuesday AM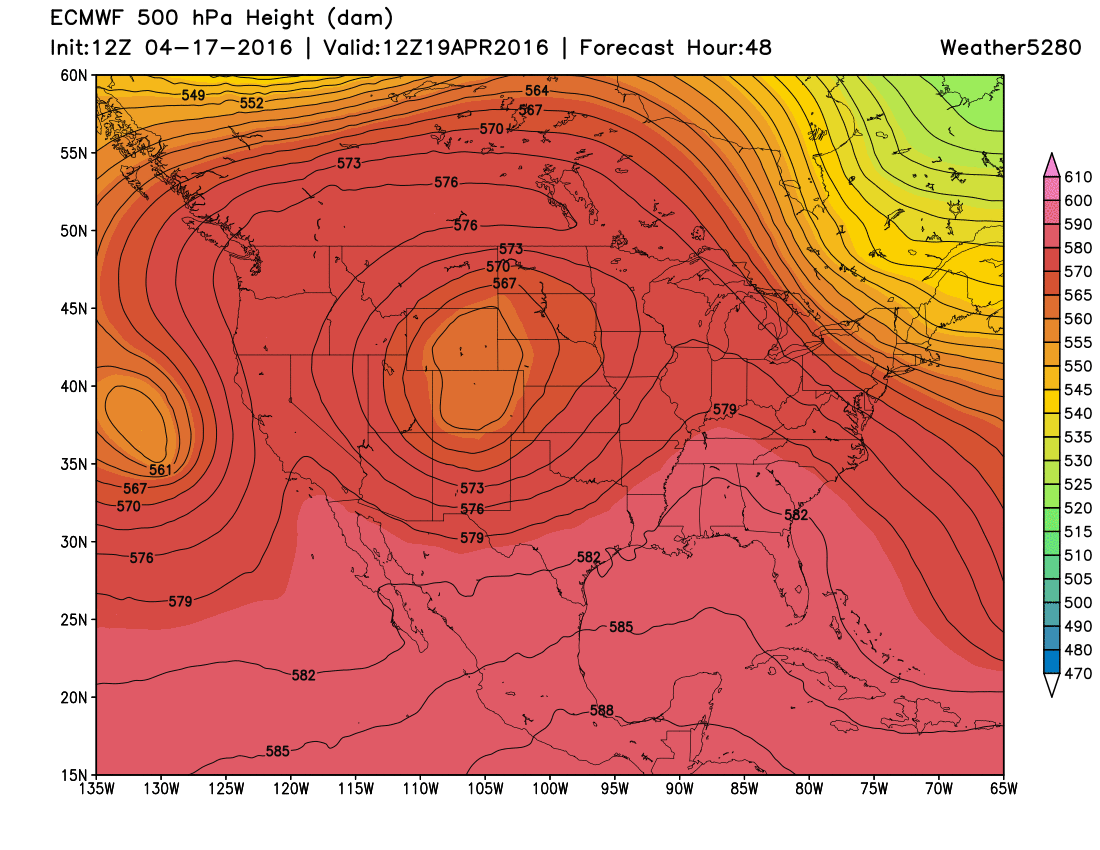 The strong storm will send one more pretty significant ripple of energy our way Monday evening through the first half of Tuesday. That ripple of energy will be responsible for producing more snow for some of us. The NAM model is the most aggressive in bringing accumulating snow to the mountains, Palmer Divide and locations near and south of Denver:
NAM Model Snowfall Forecast: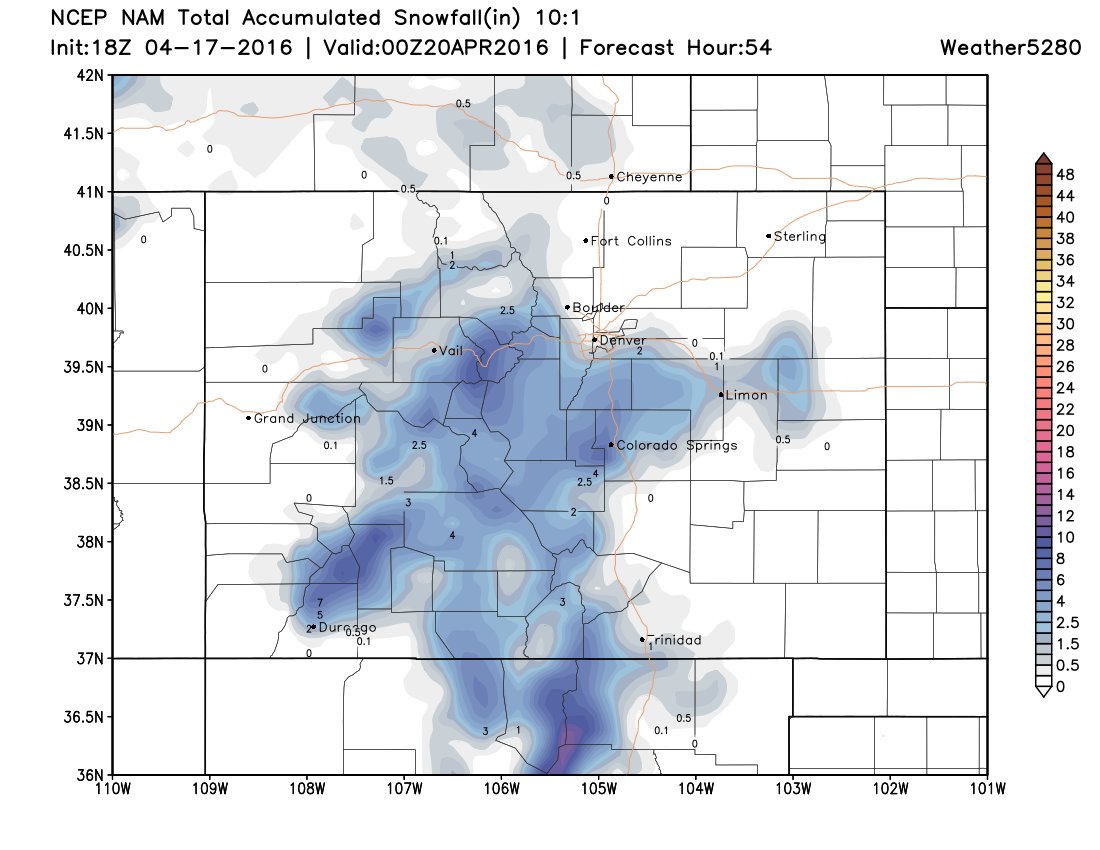 The GFS Model is less aggressive outside of the mountains, but still gives some of our mountains a generous second helping of snow.
GFS Model Snowfall Forecast: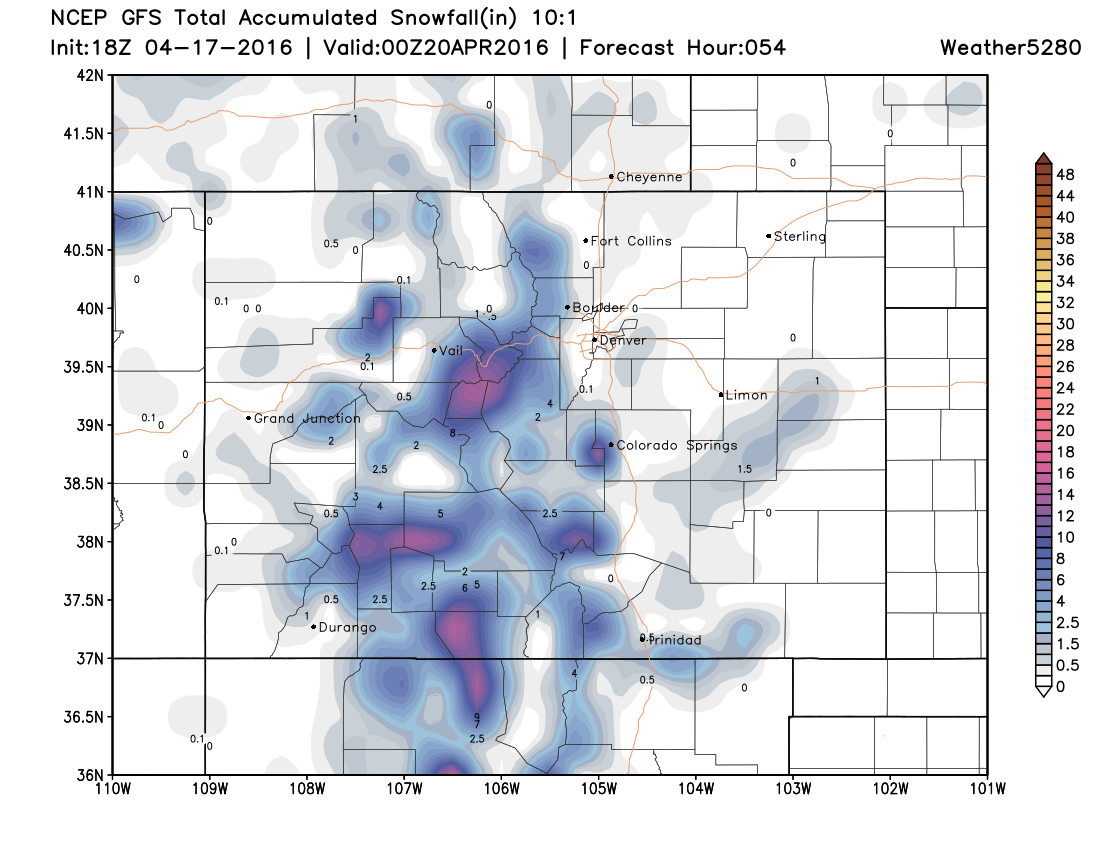 Temperatures won't be terribly cold when the next wave of energy comes through, so the higher in elevation you are, the more snow you will see. This may slow travel a bit late Monday night and early Tuesday morning, especially along and west of I-25 between Denver and Co Springs.
Beyond Tuesday, the strong and slow moving storm will get a nudge farther east. This will allow a sharp warming trend to ensue. You can see this transition below as to how the ECMWF model depicts the upper level pattern.
Wednesday AM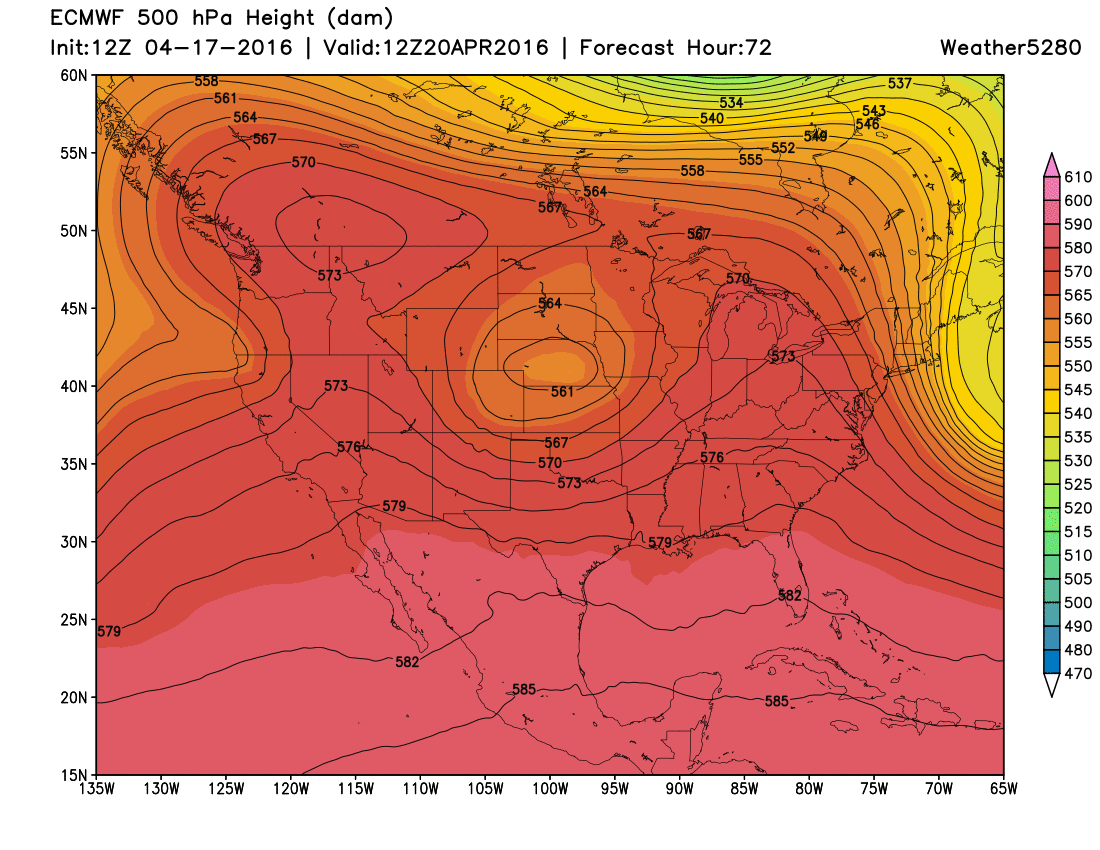 Thursday AM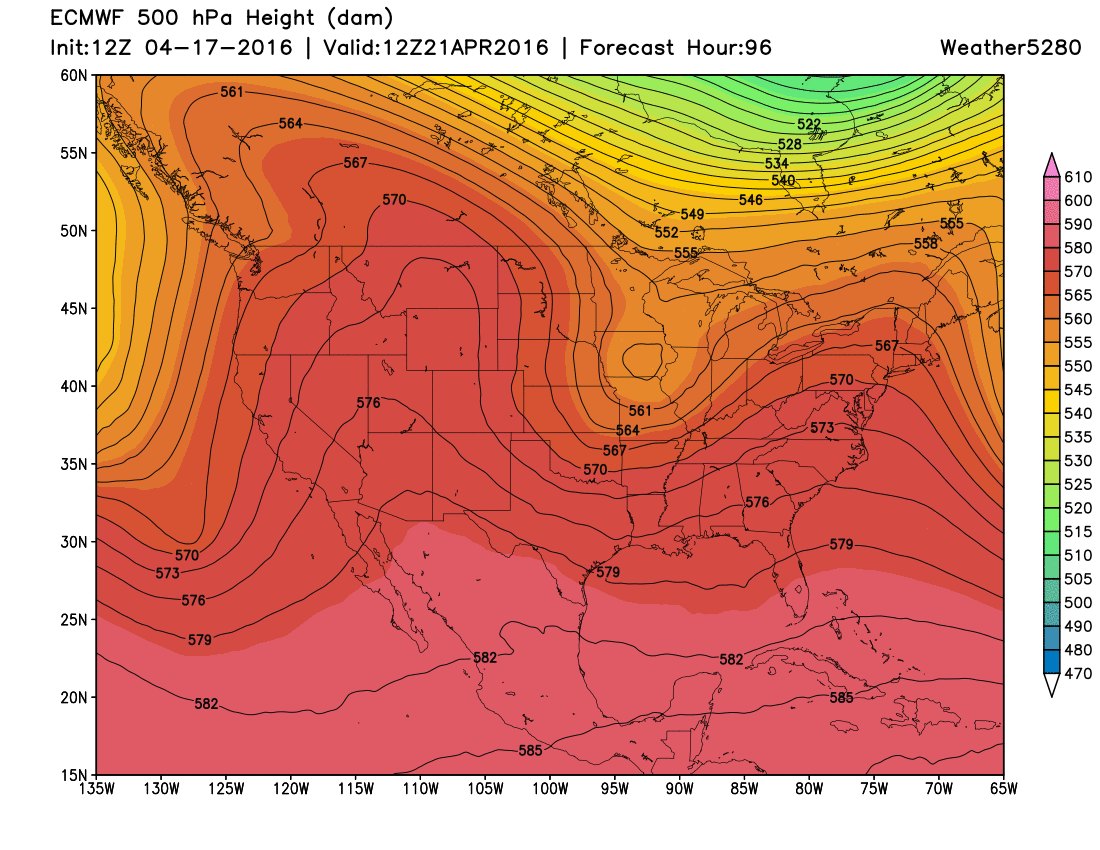 Friday AM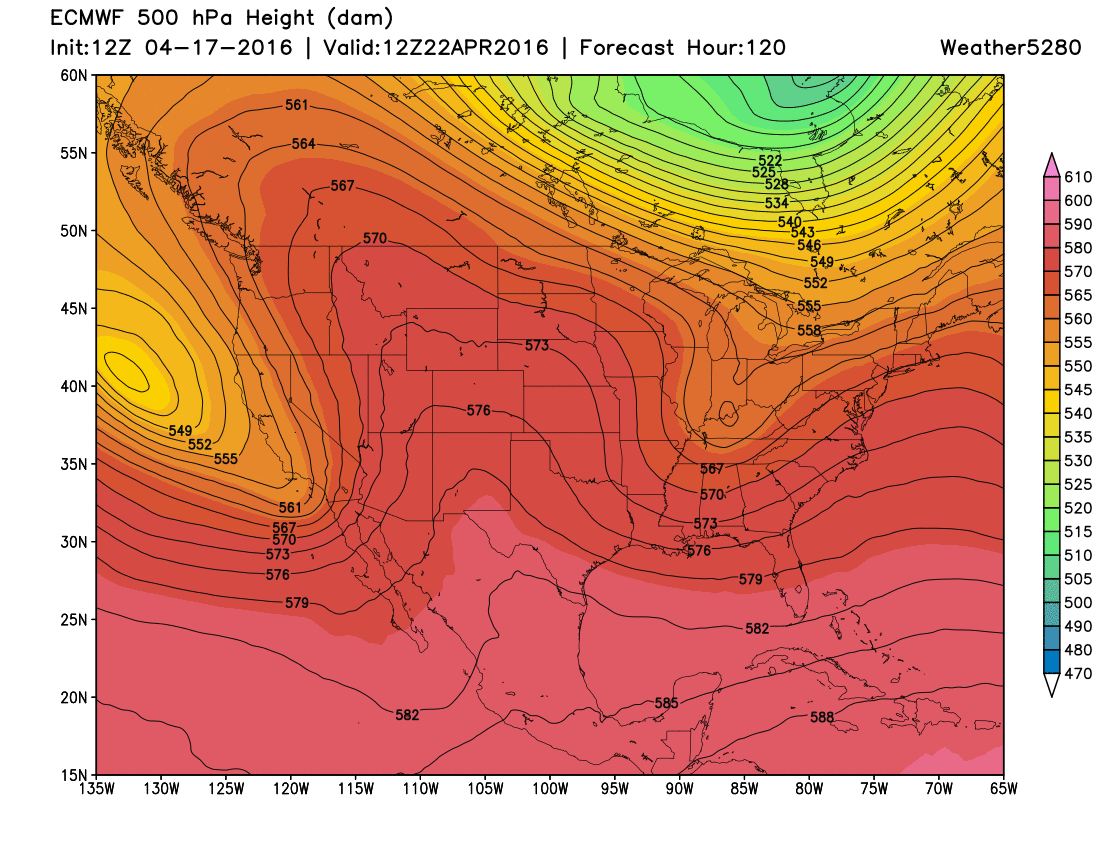 Temperatures will likely end up in the 70s starting Friday into the weekend.
The rest of April
If you follow us here at Weather5280 you may remember a post I did a while back, that dealt with the finish of March and preview of April.
Shortly thereafter, we had the big blizzard on March 23rd. In that post, I was also calling for a wet April and that the pattern would likely remain active. While the first half of the month was pretty dry and warm, it was just a matter of time before a storm would take a favorable track and smack us. Obviously, that is what this last weekend was all about. So, what does the rest of April have in store for us? The pattern continues to look active. Does that mean we'll see a meaningful storm each week? Not necessarily, but our chances to keep the pattern wet (not necessarily white) and unsettled are certainly enhanced. After we get past the upcoming ridge late this week and weekend, another trough shows up:
GFS Upper Level Pattern April 25th: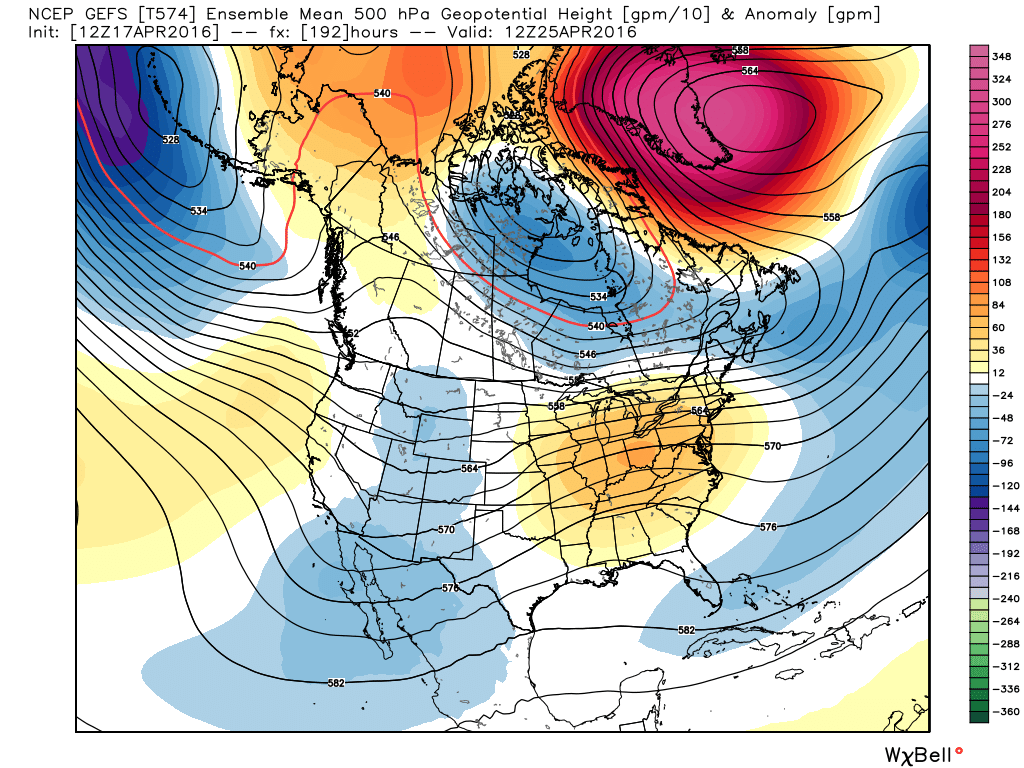 GFS Upper Level Pattern April 30th: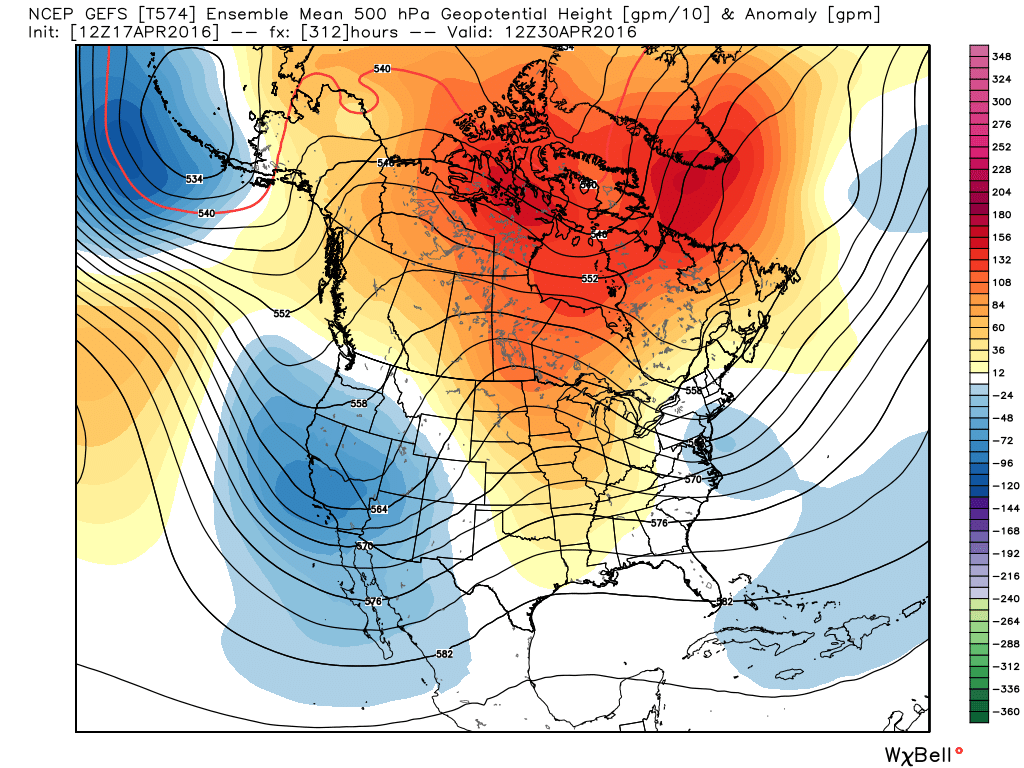 Other models are similar in keep the western half of the US pretty active too. Given the "troughiness" (blues) that will continue to exist to our west, this type of pattern will also has the potential to enhance severe thunderstorm potential in the Plains. The more moisture we put in the ground now, the more we will offset "drought creep" when this pattern eventually breaks.