Saturday brought Colorado's biggest severe weather day of the year to northeast Colorado, and a hearty reminder of what season we are entering. Several tornadoes were reported Saturday afternoon, one west and north of Wiggins during the early afternoon hours, then several reports later in the day across extreme eastern Colorado in Yuma county.
The late-day tornado north of Wray, Colorado damaged several out buildings, flipped tractors, and gave several people minor injuries as it put on a masterful display of power. Our own Noah Brauer was out east yesterday and caught some spectacular images of both this tornado and beautiful storm structure: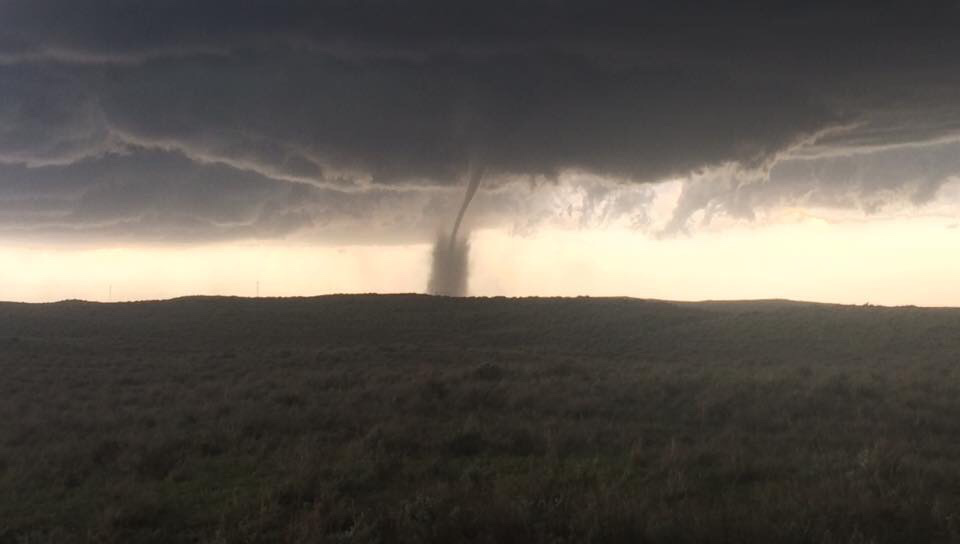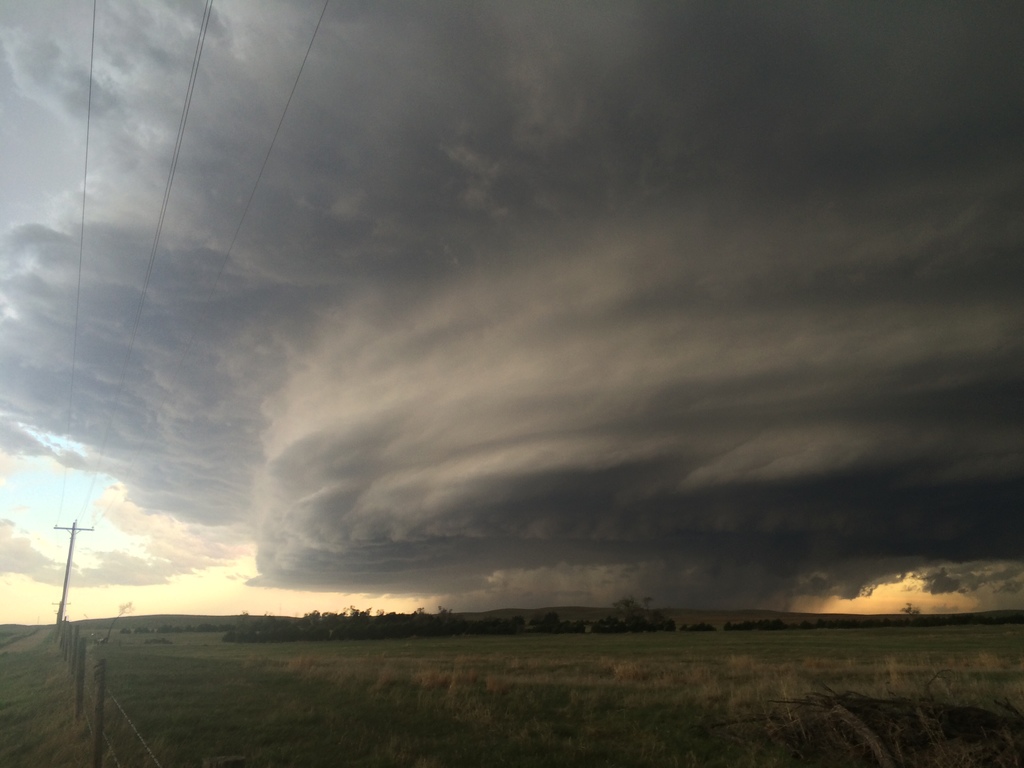 Tornadoes weren't the only severe weather we saw across the state yesterday. Several cells produced large hail as well, with a few wind reports mixed in as well. Below is an interactive map of all the severe weather reports to the National Weather Service yesterday:
The week ahead
Mother's Day will feature another round of storms for eastern Colorado, but generally these shouldn't be as strong as yesterday. The greatest threat for severe weather will be east of the state today, where there is an Enhanced threat for strong storms and tornadoes across Kansas and western Oklahoma. While storms across Colorado will have a lower chance at becoming severe today, a few strong storms certainly cannot be ruled out.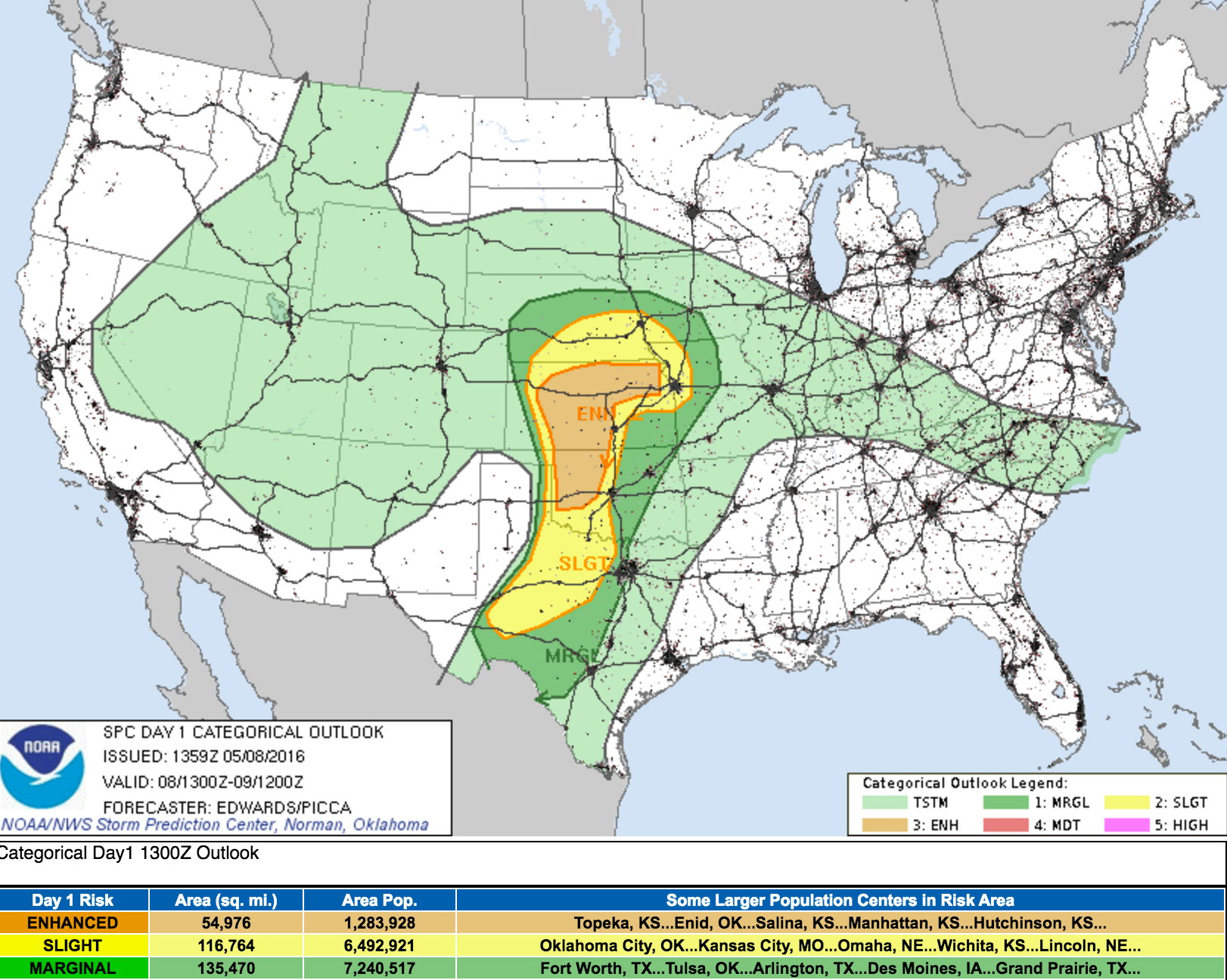 We'll keep the chance for showers and storms in the forecast through about midweek for Denver, before warming things up and drying things out a bit for the second half of the week. Nothing here looks particularly threatening, though we'll see about a 40 - 50% chance of storms today and tonight, a 20 - 30% chance on Monday, and a 40 to 50% chance of showers on Tuesday before we dry out a bit.
Tuesday into Tuesday night may shape up to be the wettest day of the week across northeast Colorado, but the details here remain a bit foggy. The GFS (below) is the drier of the global models, with both the EURO and Canadian models bringing 0.5 - 1.3" of precipitation to the Front Range and northeast plains Tuesday. We'll likely see our best chance of rain come during the daytime hours on Tuesday, though the EURO is a bit slower with this, with a quick shot of chilly air moving through by afternoon as well. Wednesday should be drier, but still on the cool side, before we warm back into the 70s for Thursday.
Below is a look at the GFS precipitation forecast through Friday. So a bit of wet weather to contend with during the first half of the week, but nothing we can't manage.
Enjoy, and happy Mother's Day!