Sunday was another hot day across Northeastern Colorado, with Denver recording a high temperature of 90°F. To put that into perspective, our average high for this day is 81° F. These warm temperatures are partly due to weak upper-level ridging and flow out of the west. As we know, westerly flow translates to downsloping east of the Front Range.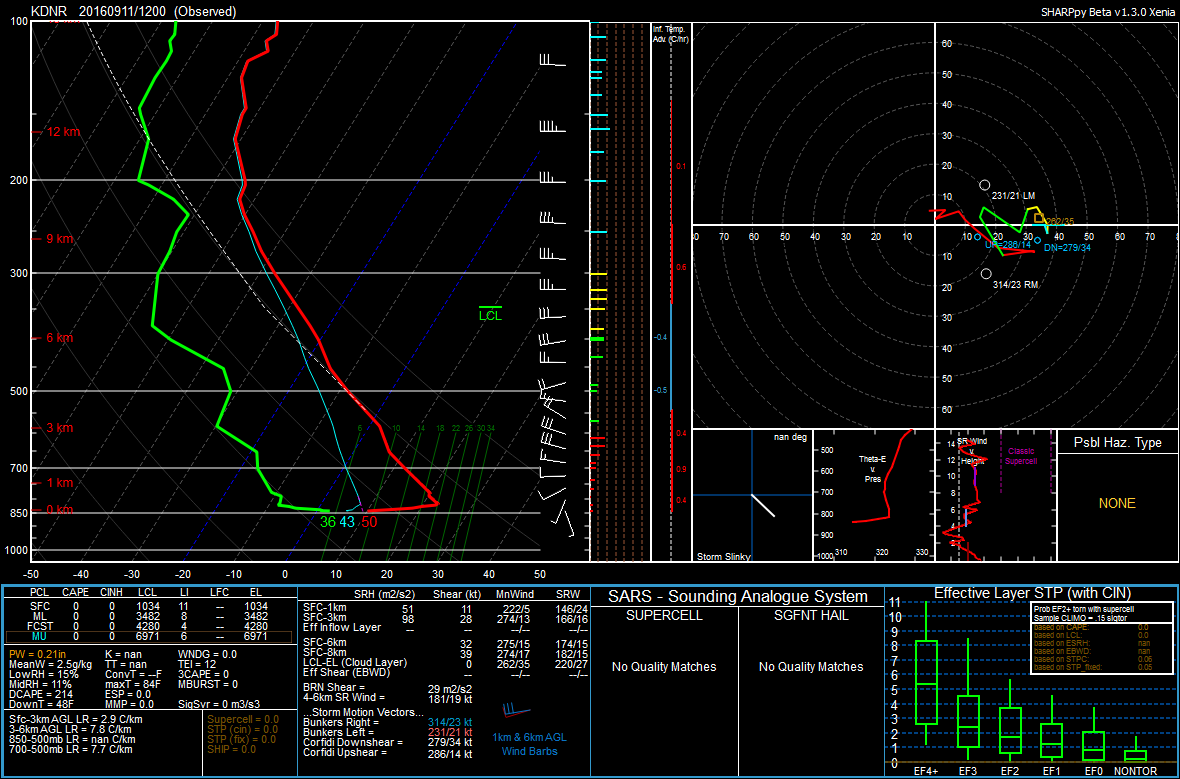 Looking at this morning's sounding, we can see that a very dry air mass is in place, with a precipitable water value of 0.21". However as we head into the work week, a cooling and moistening trend will take over, thankfully. This is due to a closed low that will develop over the Great Basin.
You can actually see the leading edge our system of interest on water vapor imagery over British Columbia. Note the flow digging down from the north: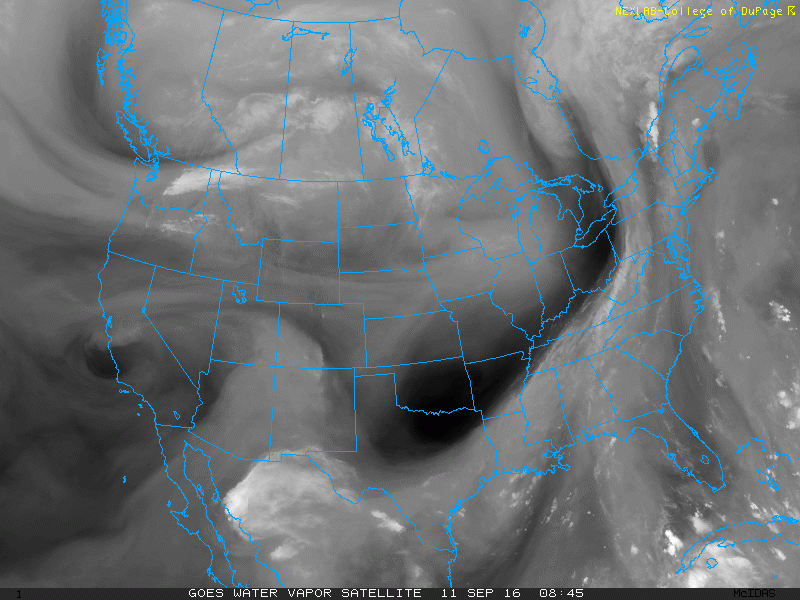 We can also see that there will be a jet in place to the west of Colorado.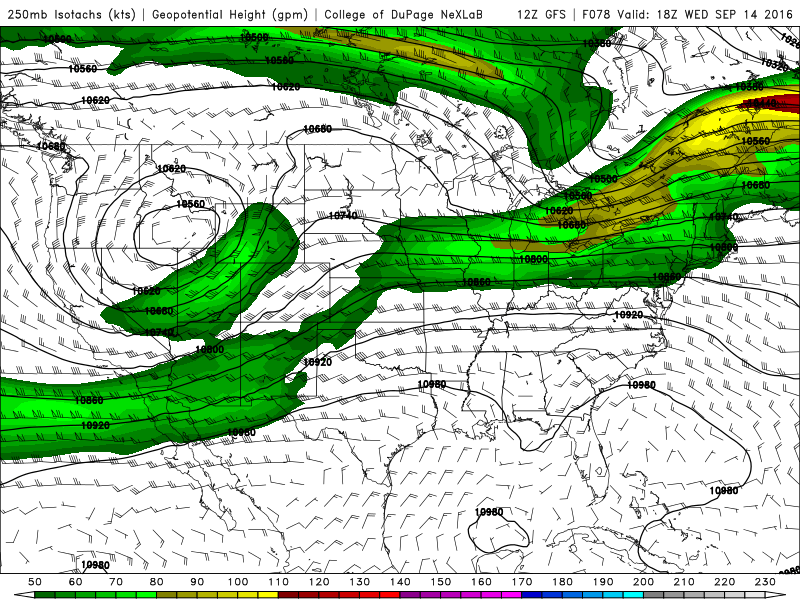 If the 12Z GFS were to verify, Northeastern Colorado would be placed in the right-exit region of the jet streak. Not exactly a favorable position for any jet-induced precipitation. Our main chance for precipitation will come from upslope, which will also help to usher in some much cooler air. We can see the upslope by looking at 850 mb winds from the 12Z NAM: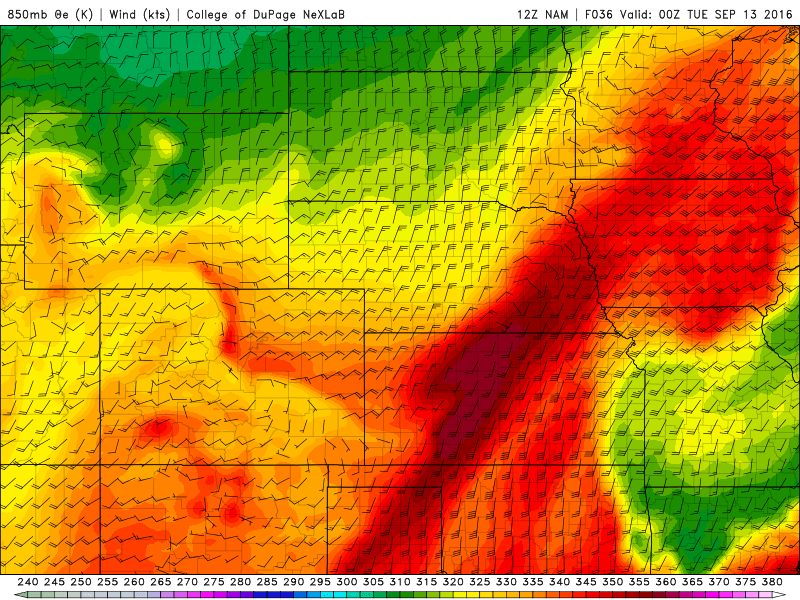 With the jet core remaining well to our north and west, the greatest QPF will likely remain in the mountains, foothills, and into Wyoming. On the Plains, showers and storms will likely be scattered, with the usual spots such as the Palmer Divide having the best chance of seeing some moisture.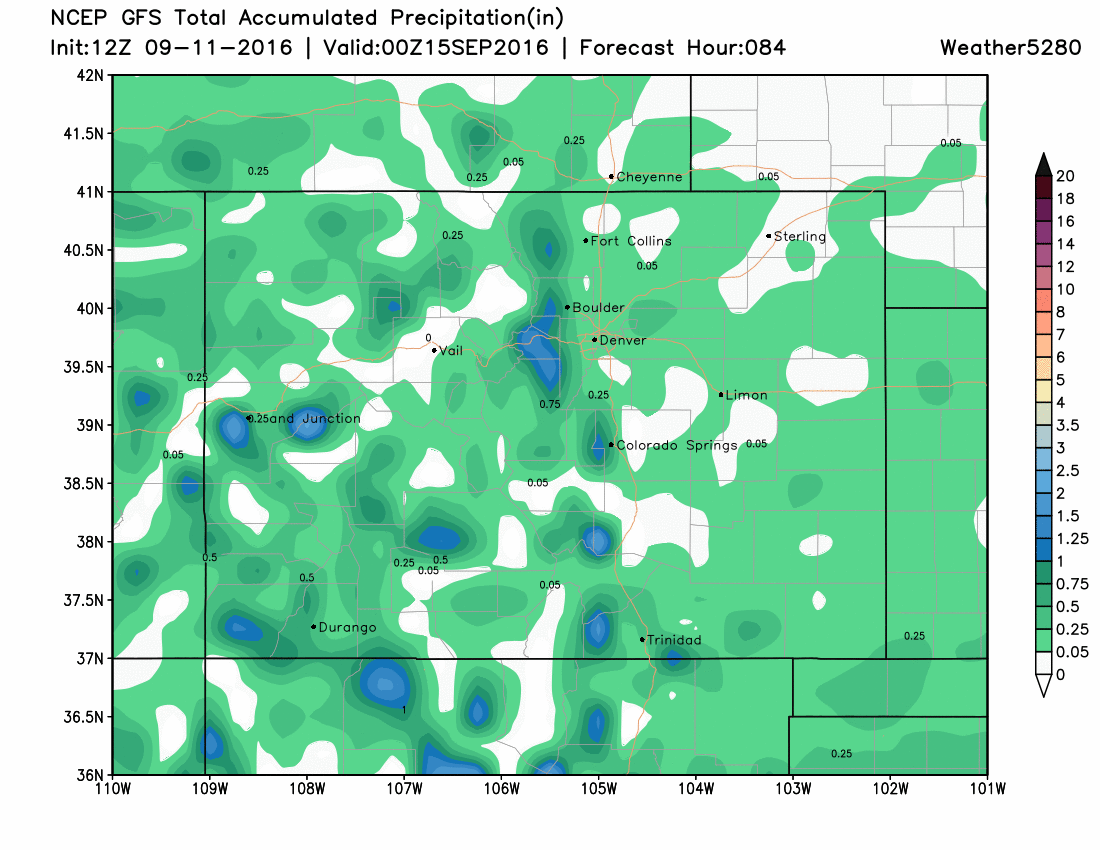 The main story will be the cooler temperatures! Monday's highs will be about 15-20°F cooler than today's highs. We might struggle to reach 70°F on Tuesday thanks to the northeasterly flow, cloud-cover, and precipitation. Temperatures will be a good 10-15°F below average for this time of year.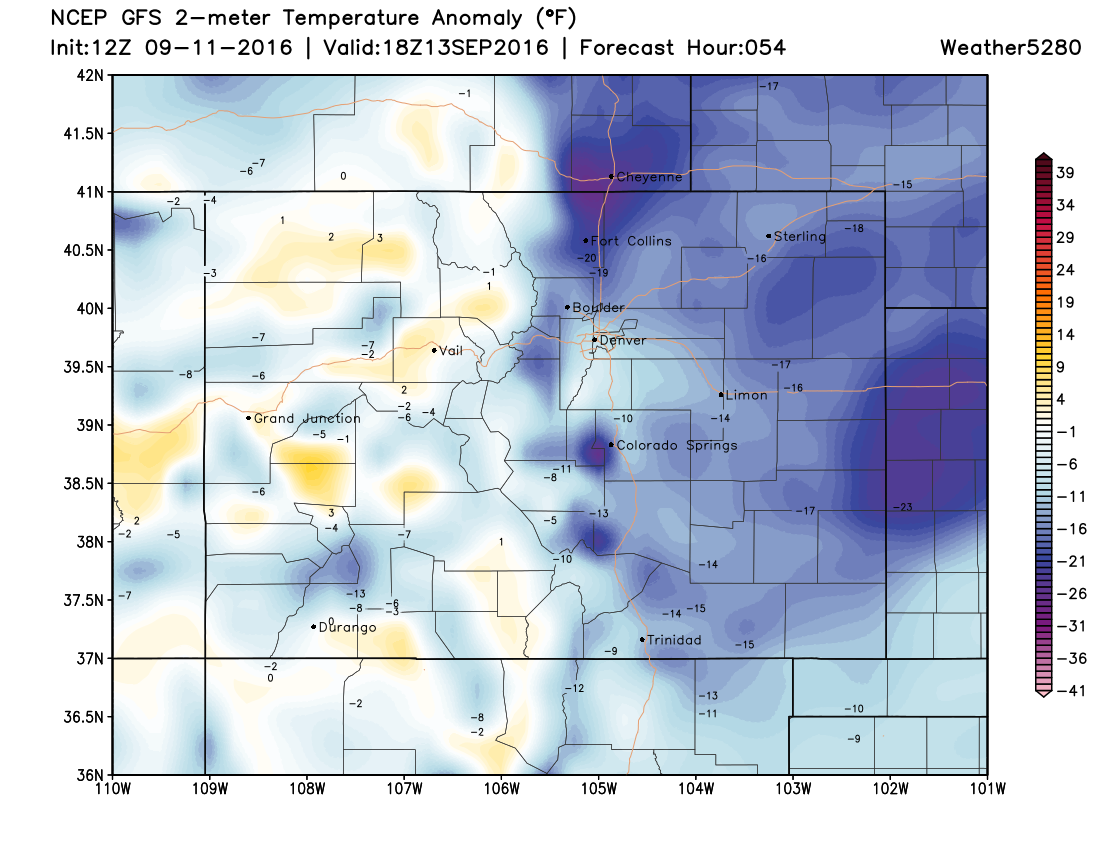 Looking later into the week, the closed low that will be to our north early in the week will transition to an open wave and eventually lift off to the north and east by Friday. This will keep temperatures well below average until the weekend.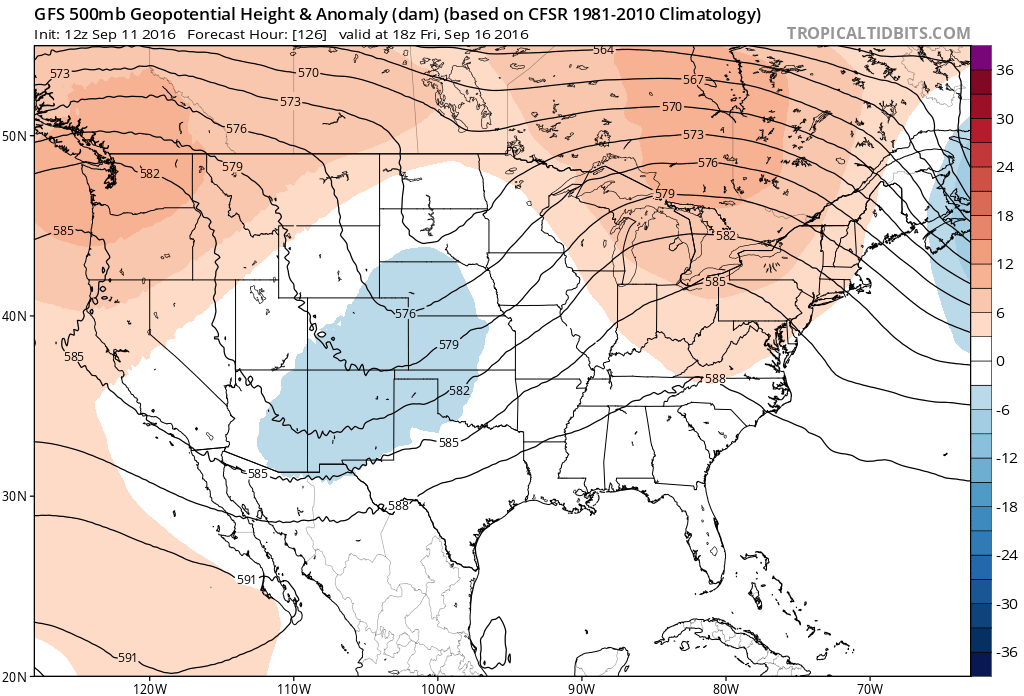 By Saturday, a ridge will once again (sigh) build over the western half of the country. This should warm us up to near seasonal values, as well as dry things out over the weekend.