Next System to Reinforce Chilly Air, but Not Much Else
As we discussed in this week's State of the Atmosphere, a reinforcing shot of cold air arrives tonight, with highs forecast to remain in the 50s across the greater Denver area on Thursday.
The question of course was – how much if any moisture would be available as this next wave moves through. The answer appears to be increasingly, not much.
Here's a look at the latest GFS precipitation forecast through Thursday: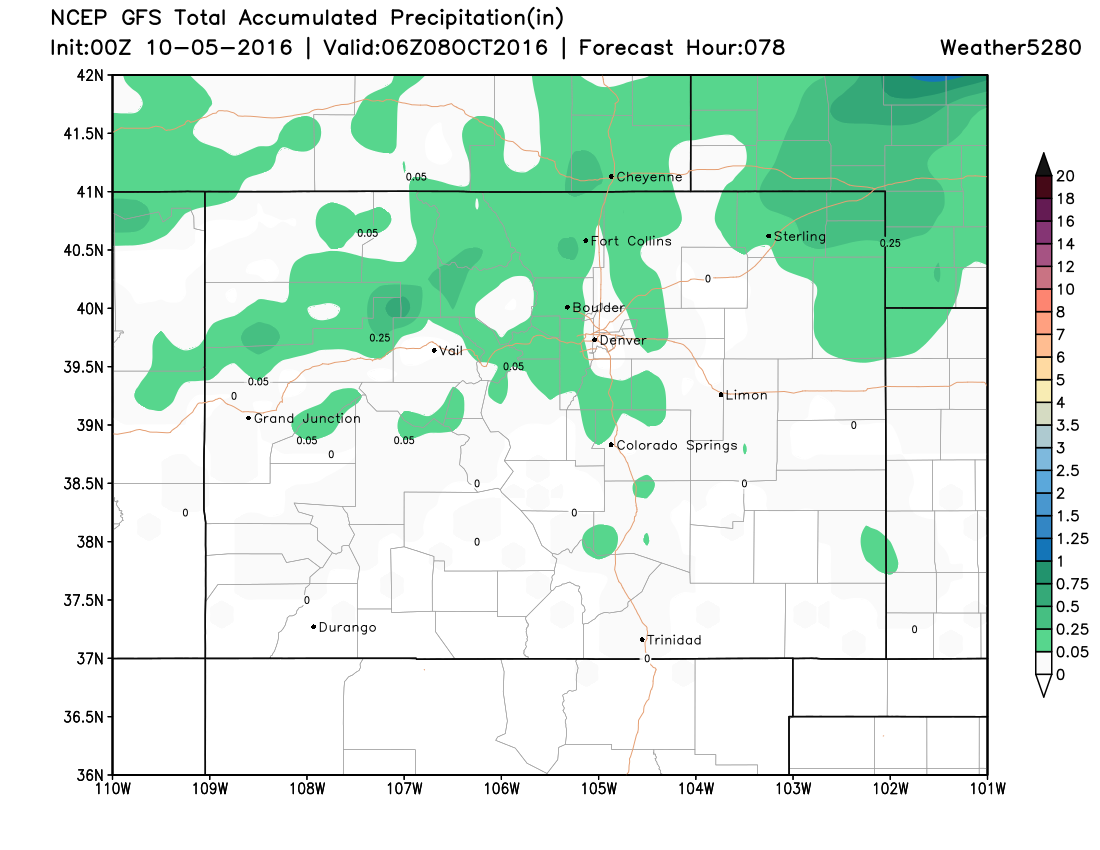 Yikes.
And as for snow? The northern mountains will do okay – but certainly nothing to write home about either. The National Weather Service has issued a Winter Weather Advisory for the north-central mountains calling for 3 - 6" at higher elevations.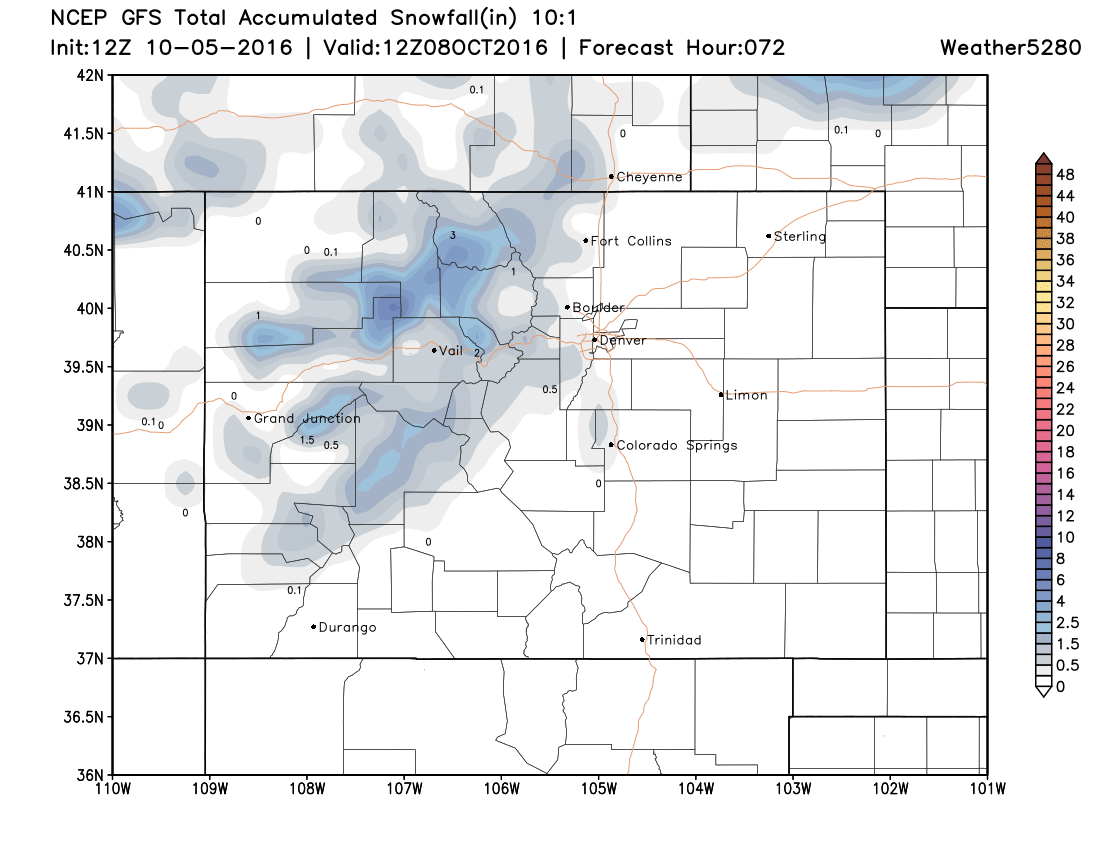 So, while not the moisture we need, we will see some cooler air work its way in for Thursday and Thursday night before a warming trend this weekend. MOS guidance has temperatures in the mid 50s for Denver Thursday afternoon, with lows near freezing by Friday morning. Chilly, to be sure, but not nearly as cold as once advertised either.
Like we saw last night, we could very well see additional freeze warnings go each each of the next two nights with the chilly air around. If you're still trying to protect some plants from frost, it'll be a good idea to keep them covered tonight and Thursday night.
Beyond Thursday, a beautiful fall weekend is on tap, enjoy!