The transition to winter has been a slow one, and not surprisingly so. We're finally seeing cold showing up for the next 10+ days, focused initially across the western United States, but propagating eastward as well. A wintry pattern indeed, but whether that translates to snow for northeast Colorado remains to be seen.
The teleconnections we often look to for insight into where any particular pattern is headed are pointing to a "troughy", chilly west to wrap up November and begin to December. Here's the latest GFS forecast for the PNA: currently negative, and forecast to remain so or neutral for the foreseeable future: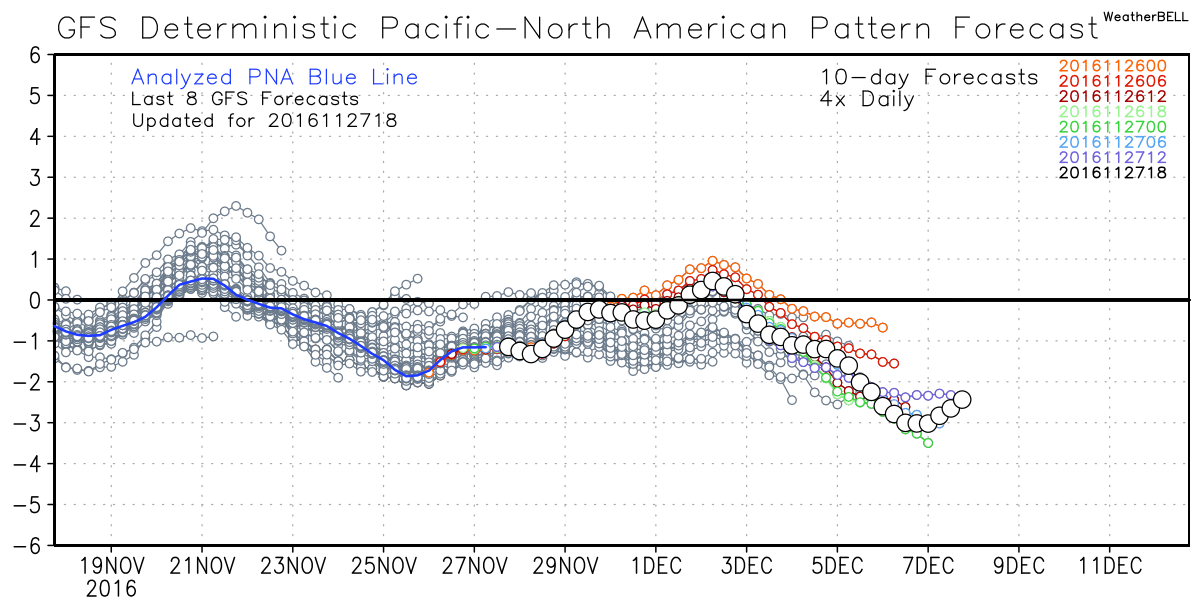 This pattern will be great news for the mountain west in the next week+, where a boost in snowpack is greatly needed. The animation below shows the 10 day snowfall forecast from the American GFS model. Expect good snowfall across the Pacific Northwest, Idaho, Wyoming, and extending south into western Colorado, New Mexico, and possibly across the Texas Panhandle. Missing from that list? Eastern Colorado. More on that in a moment.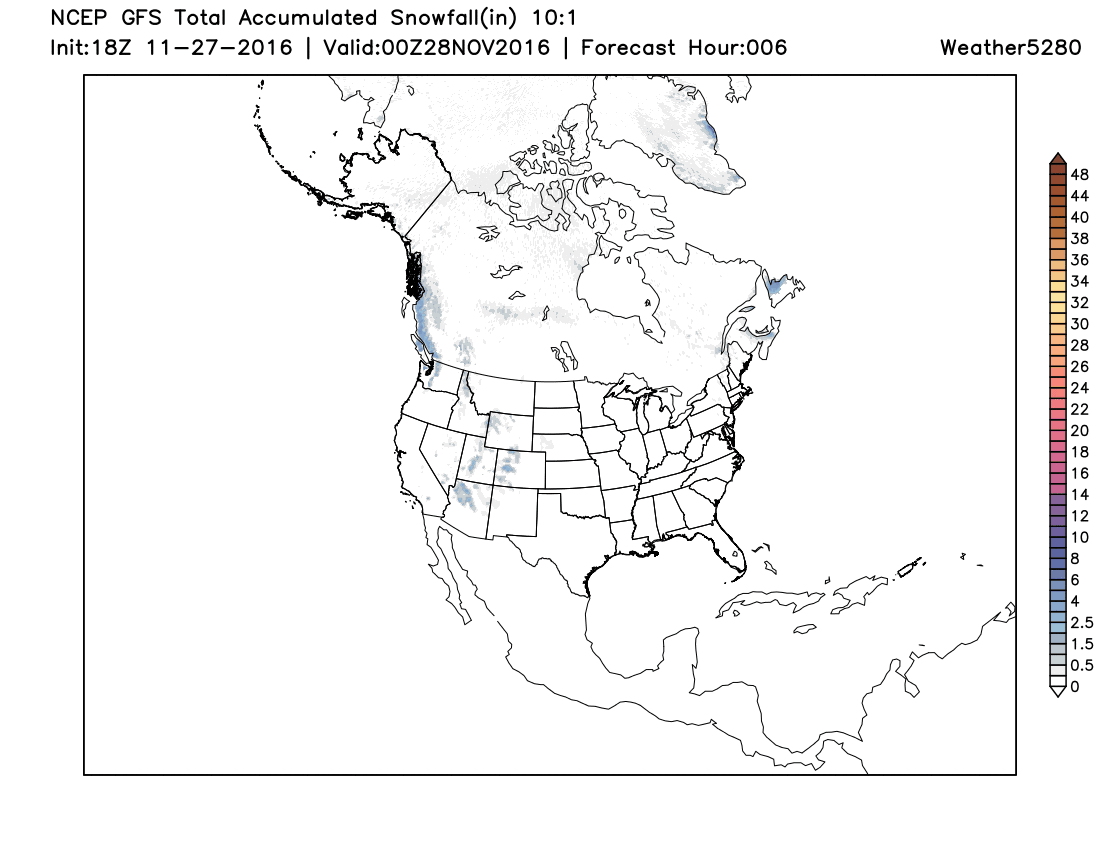 Not surprisingly, we see a LOT of winter weather advisories out across the western U.S. and northern high plains (blues, pinks, and purple shadings below). Great to see winter showing itself, finally.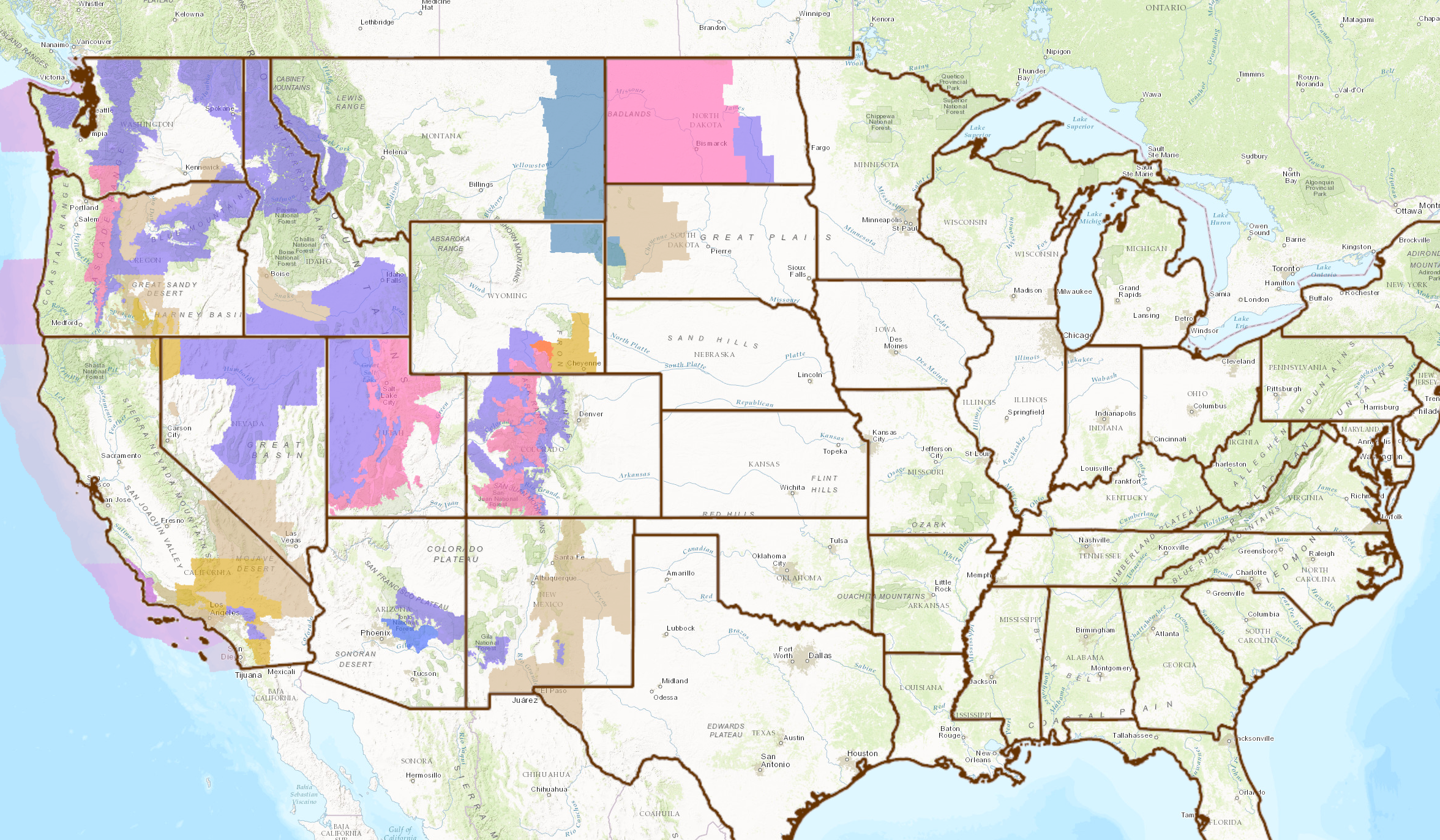 For the Colorado high country, the heaviest snow of the week likely falls tonight and Monday, but we'll see several more chances for snow in the next 10 days. Expect to see snowfall totals of just a few inches to upwards of 20" over the next 24 to 36 hours here.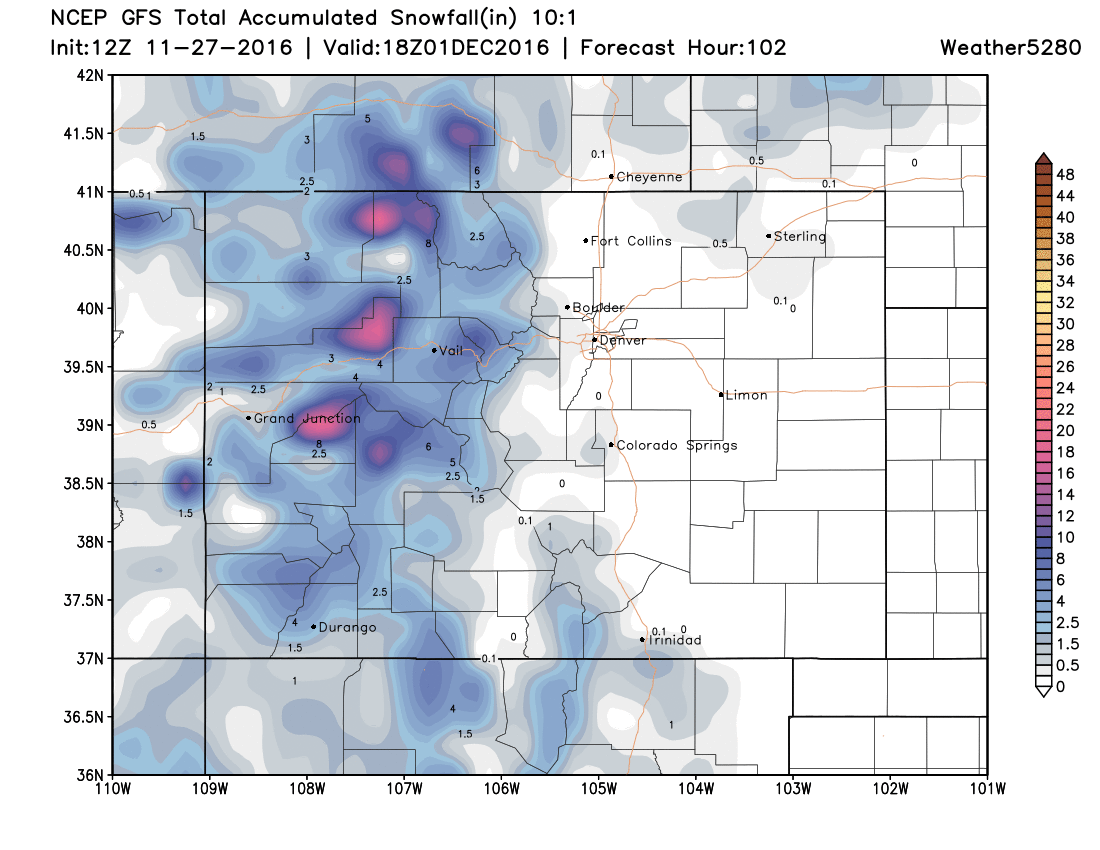 Denver outlook
Outside of some much needed mountain snow, the other story of the week will be much cooler temperatures across the region. Unfortunately for snow-lovers in Denver, that may be about as close to winter as we get for awhile. While the pattern overall favors a more stormy west, the storm track is not a favorable one for those living east of the mountains.
So, the story for Denver will be the chilly temperatures. Latest MOS guidance has highs in the mid 40s Monday, low 40s Tuesday, then possibly the 30s for the second half of the week. The GEFS forecast shows a similar trend – with a high of just 35° forecast for Friday.
Meanwhile, this precipitation forecast for the next week tells the whole story for those across eastern Colorado. An unfavorable storm track for much of any moisture making it out of the mountains.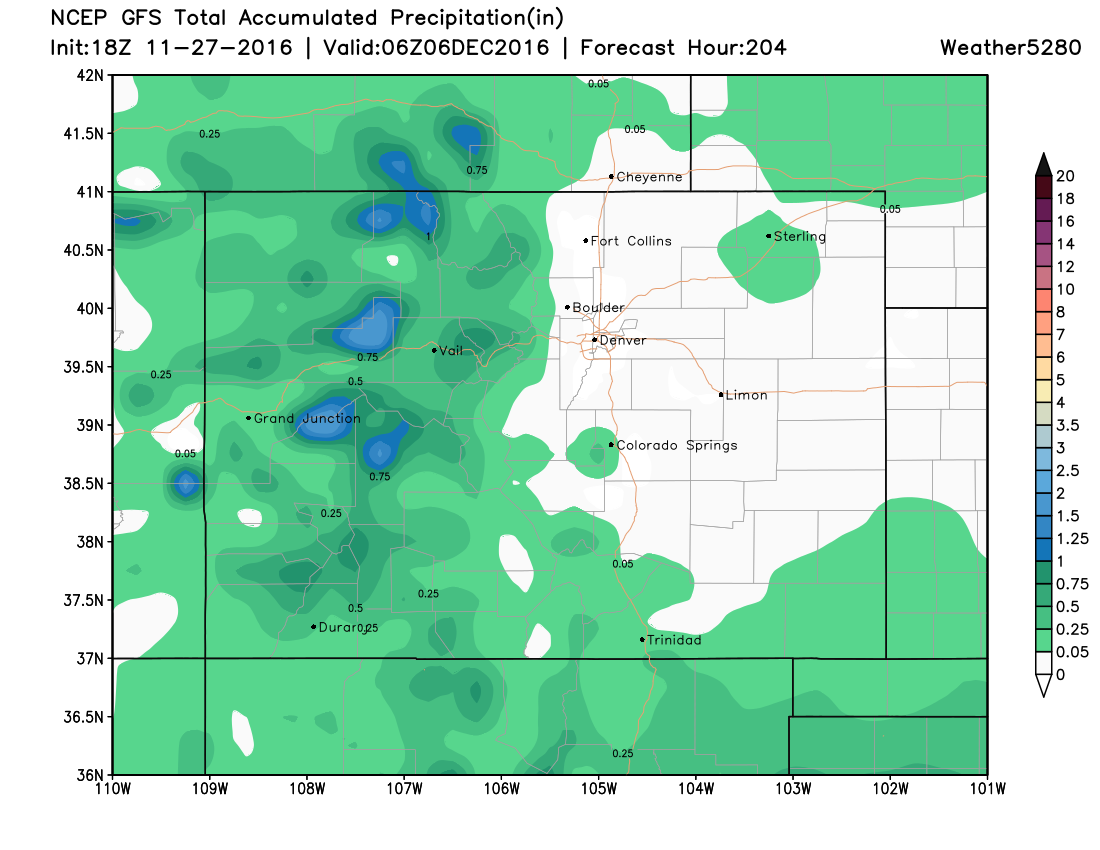 So, we'll see how the pattern evolves as we head into December. For now, great to see some good mountain snow across the west, but we're in need of some moisture across the drought-thirsty Front Range as well. The door is at least cracked, so we'll see if we can't make something happen.