Quick update this morning to follow up on the weekend snow chances we discussed in the last update. Highs will warm into the 50s across the greater Denver area today, but a disturbance moving through overnight Saturday and Sunday will lead to at least a chance for some light snowfall at lower elevations.
Latest model data suggests anywhere from nothing to an inch of snow will be possible, mainly from I-70 north to the Wyoming state line. The GFS paints about a 1/2 - 1" of snow from Boulder, northeast through Fort Collins, while the latest NAM is now coming in completely dry.
Bottom line, while not a huge chance for snow at lower elevations – maybe a 20 - 30% chance, please don't be caught of guard if you see some flakes later today or Sunday.
Meanwhile, the north-central mountains are again under a Winter Storm Warning for later this afternoon through midday Sunday, with another 10 - 24" of snow possible at higher elevations along and west of the Divide. Below is a look at the latest GFS snowfall forecast though Sunday evening, likely a pretty good forecast, perhaps a little too bullish across lower elevations if the NAM is right.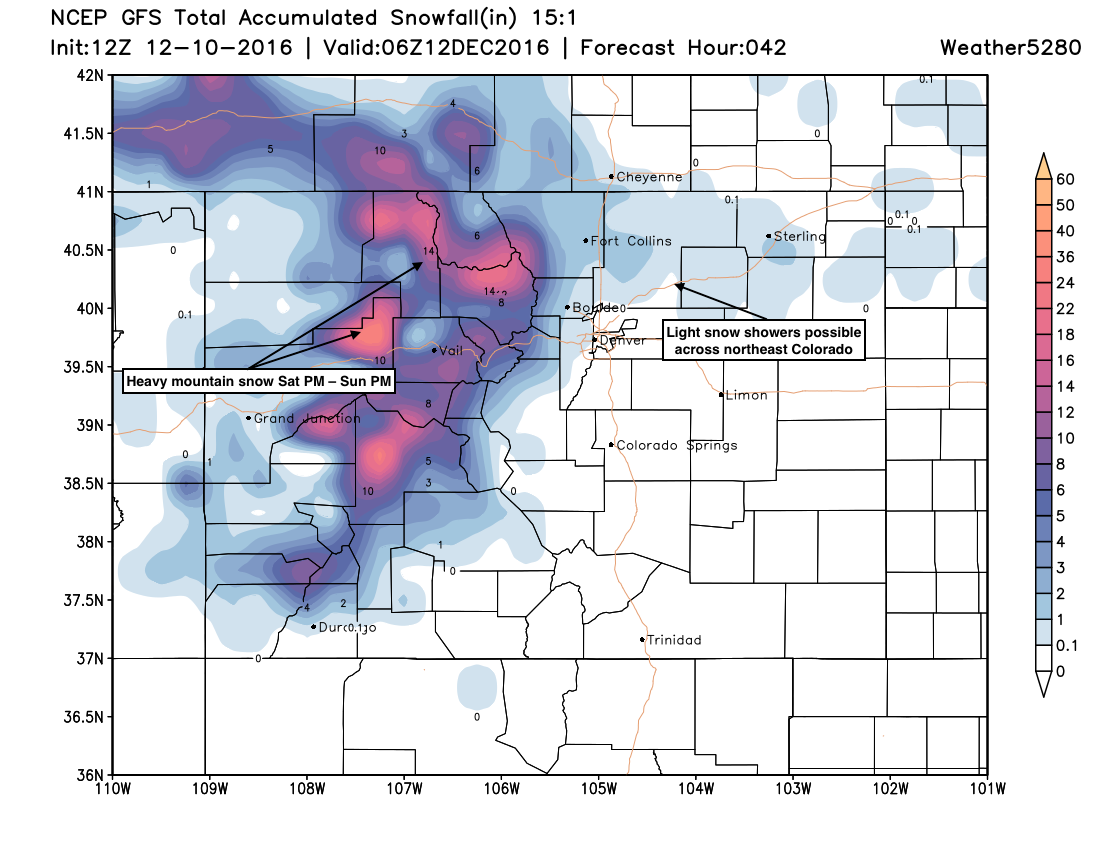 Beyond this weekend we are still tracking more mountain snow for the week ahead, as well as another shot of cold air at lower elevations with perhaps even some more snow. Big questions remain here, as the setup as 1) a bit funky for snow down low, and 2) models are all over the place with how this pattern progresses as we move through the week.
While several models last night produced pretty good snow from Denver north into Wyoming for the latter half of the upcoming week, we see in this morning's GFS the model again pulling it north, where it has been more often than not in recent days. The pattern as a whole would argue this is a better forecast – but as you can see in the image below, there wouldn't have to be too dramatic a shift to pull that heavier snow southward toward Denver (area circled with a ?).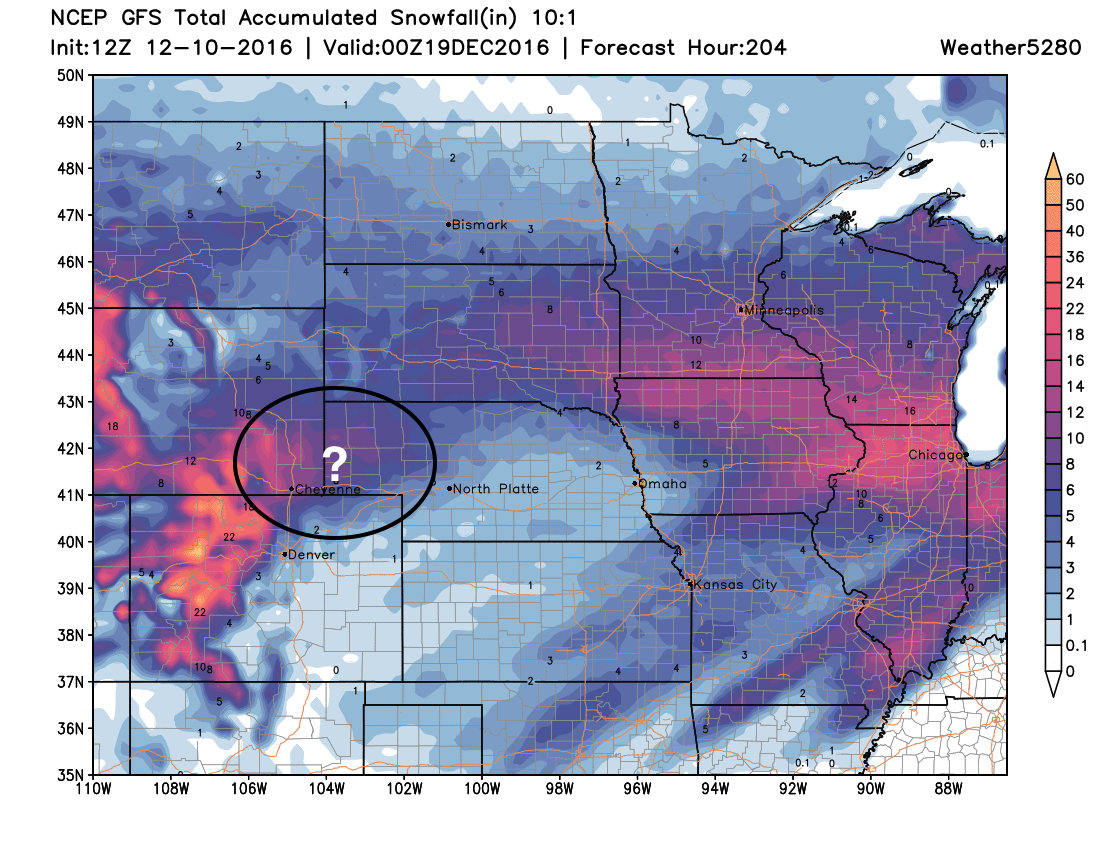 That'll be the system to watch. But until a bit more clarity arrives there, plan on some good mountain snow, an a cool, but not cold next few days at lower elevations, with a few snow showers not being ruled out!