A quick update this evening on the storm as we're fielding a lot of questions about whether or not this one is a bust.
Simple answer is no. At least not yet.
Long answer is, it likely will under perform (bust) for some, and perhaps over perform for others. These banded snowfall events are incredibly finicky, and it's near impossible to pin down exactly where any particular band will end up. Overall, as we've been saying all week, those living in Denver north to Fort Collins will have the best chance at hitting forecast totals, while those to the south (Highlands Ranch, Palmer Divide, etc) may struggle a bit with this one. Within these regions there will be a wide variety in snowfall totals as well.
Related: Full forecast and discussion from earlier today can be found here
Radar imagery from the last hour+ shows this quite well. Streaks of darker blue racing across the norther metro areas, but generally quiet from Denver south. These recent bands have pushed totals up for a few folks, with 4" being reports in Erie, and several reports of 3 - 5" in the Boulder area already. For our part, we've seen about 1.5" at our station on the south side of downtown.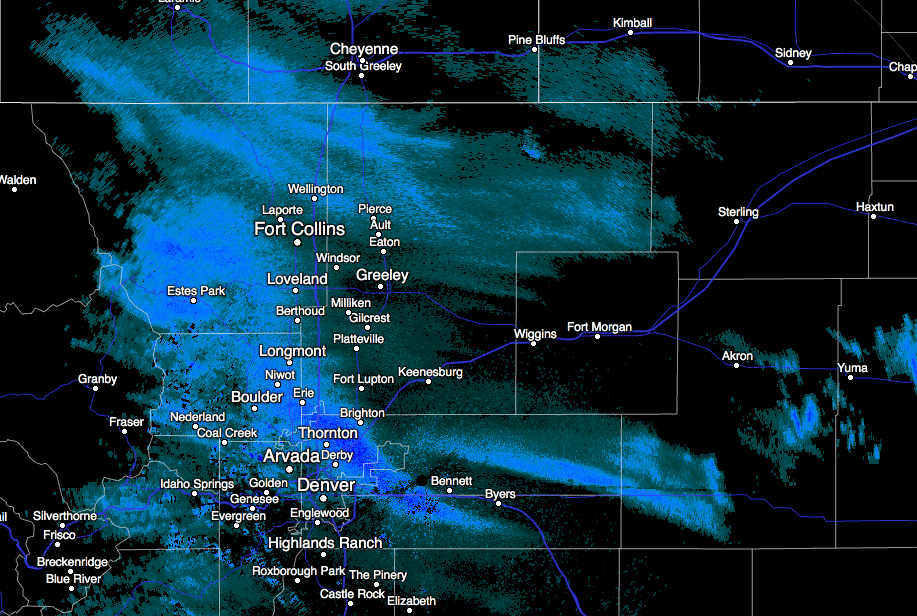 We're not quite ready to call it a bust just yet. Radar as picked up in the last 30 minutes or so across the northern Front Range, and we're still talking another impulse out west on water vapor: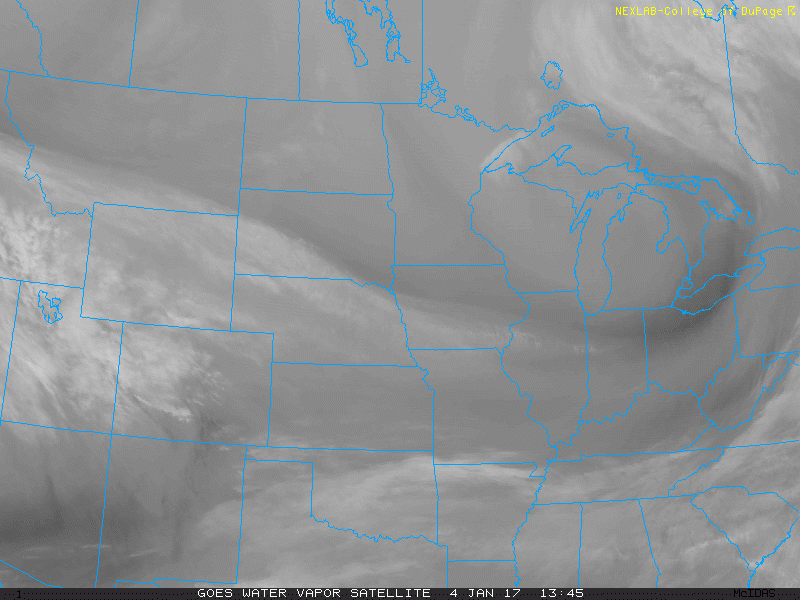 I'd be lying if I said I wasn't at least a little concerned. But I'm concerned every time we put out a forecast. I'd just say this: we're not even half way through the Winter Storm Warning (it expires at 11am tomorrow), and there's still some moisture in the pipeline. If you live south between Denver and Colorado Springs I'd be a bit more concerned, but for those north I think 5" will certainly be doable, if you haven't seen that much already. Let's see what happens when that next batch of moisture arrives and yet another push of cold air (yes, more cold) and then see how things sit – mainly after midnight for the Denver area. Boom or bust, we'll have a full recap tomorrow.
Lastly, one forecast that's sure not to bust are the COLD temperatures. Latest observations from across northeast Colorado are in the single digits to near zero degrees: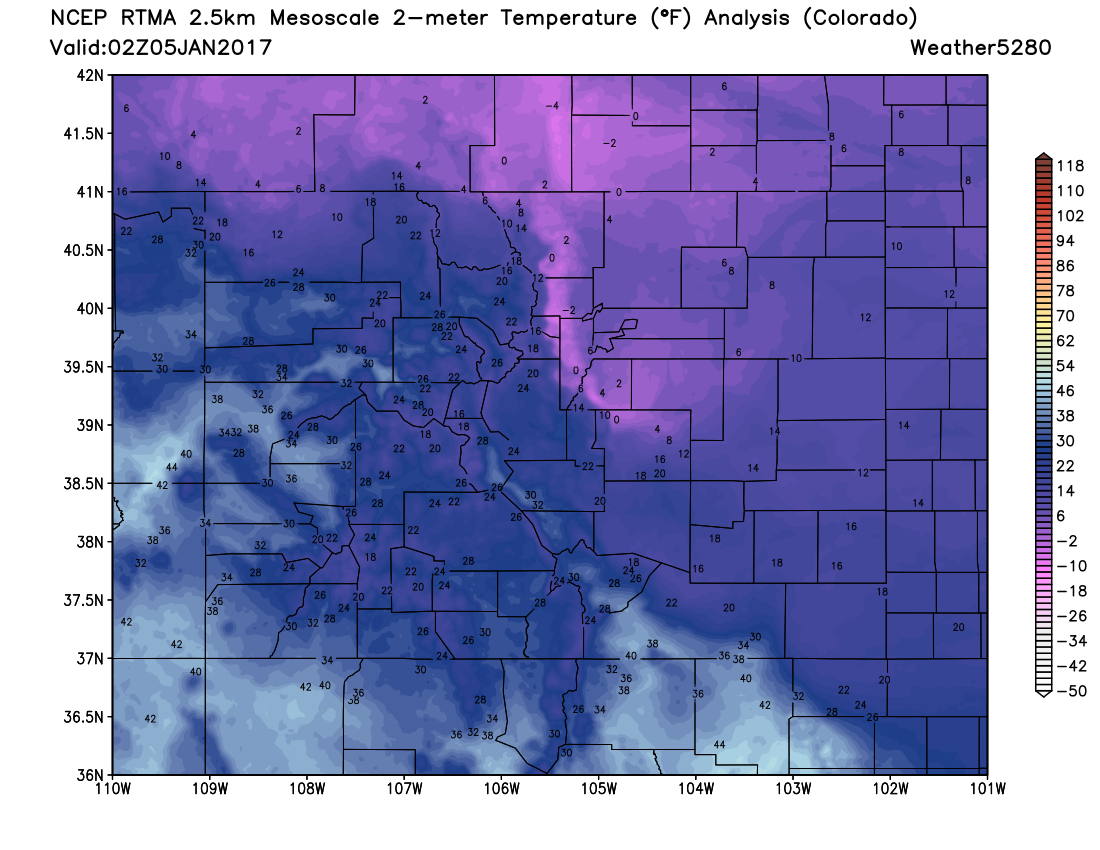 Let's not call this ❄️ storm a 💩🍔 until we've had a chance to fully taste it!