As we mentioned yesterday we'll see a chance of snow through the remainder of the day along the Front Range. Morning model runs are a bit more bullish with snow between Denver and Fort Collins, so we thought we'd offer a quick update...
We're still expecting most locales see somewhere in the 0 - 1" range, especially from Denver south and east. For our northern and western suburbs, up through Boulder, Loveland and Fort Collins, odds for a bit more snow than that have increased.
Our probabilities shake out something like this as of this morning: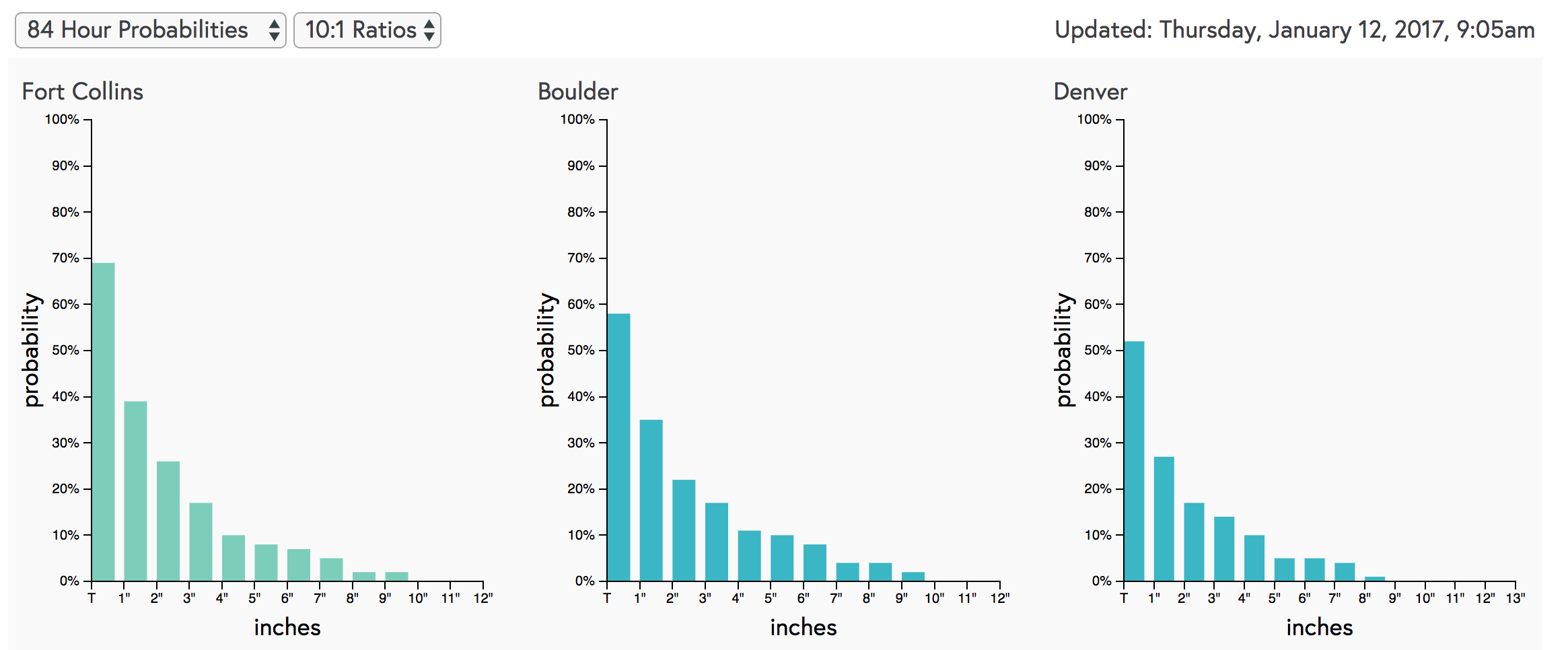 Decent odds for a dusting to an inch, but probabilities drop off after that.
Some high res models insist northern suburbs see somewhere in the 2 - 4" range from about 2pm to 8pm this evening. This of course would line up with our afternoon commute, and could slow things depending on where the heavier snow showers ultimately develop. Hesitant to get too excited about the overall setup... but would not be surprised if a few locales see a quick 2 - 4", while most others are in the 0 - 2" range across the greater metro area.
Here's a look at the latest HRRR, which has been very consistent this morning in bringing accumulating snow through this afternoon and evening: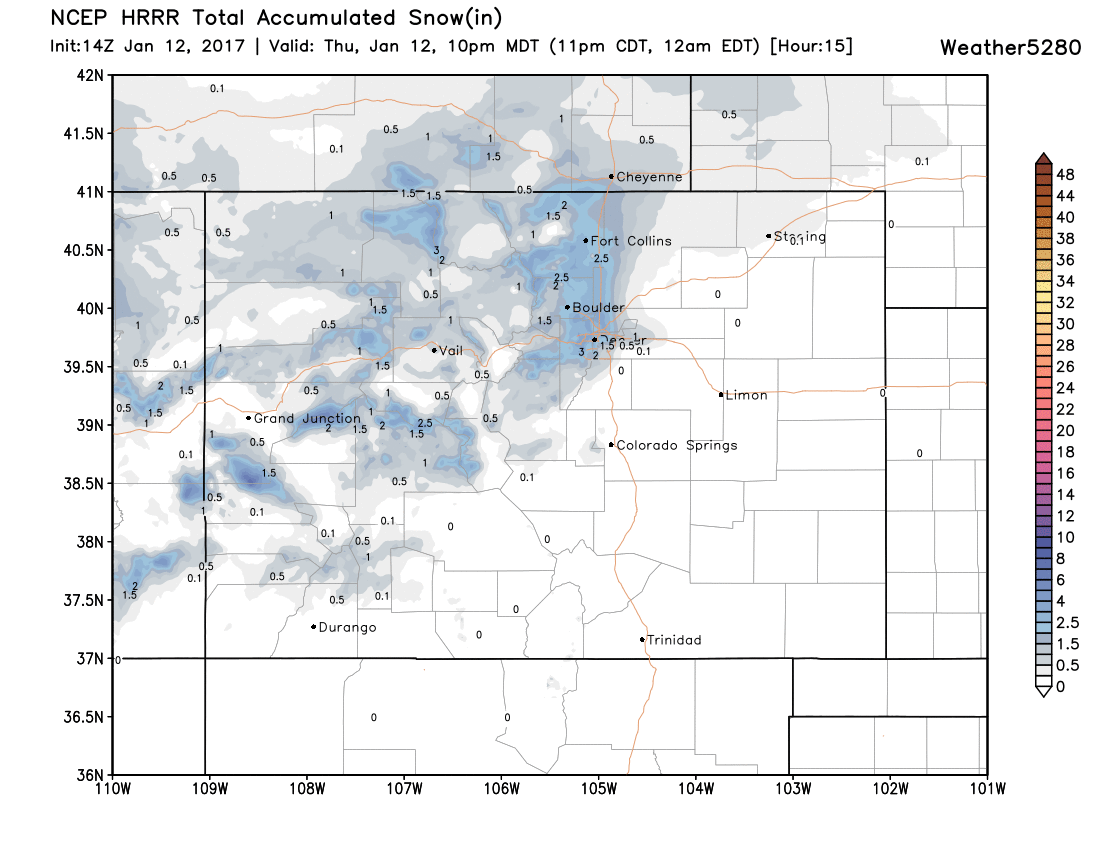 Note it really favors areas north of Denver, and along and west of I-25. Meanwhile, Denver only sees a bit of snow, with little to nothing east, south, and southeast. While this depiction is more bullish than some of the global models... they show a similar depiction on where the greatest snow threat will be over the next 6 - 12 hours.
So, keep an eye on the sky, and if you're commuting this evening be prepared for some winter driving conditions should this pan out. We'll be chilly tonight with lows in the teens, and highs in the 30s on Friday.
Weekend mention
No big updates on the weekend just yet. The EURO continues to be generally further north (with a better chance for snow across the metro areas Sunday/Monday) while the GFS continues to trend further south and east, and was mostly dry in its latest run for Denver. Will continue to watch... but not a huge amount of confidence in the EURO having the right idea at this point.