Tuesday Morning Update: Today's Snow Chance
Since last night's update, I see no reason to change the going forecast.
Enough energy had arrived this morning for some snow to form in the expected area of the Palmer Ridge, and also on the Northeastern Plains:
This area will continue and then will be replaced by the stronger snow band this afternoon, also as discussed last night.
This snowband will impact some of us from between noon and 6pm - more specifically 1:30 to 4:30p.
Here's a timeline of that snowfall using the short-range HRRR: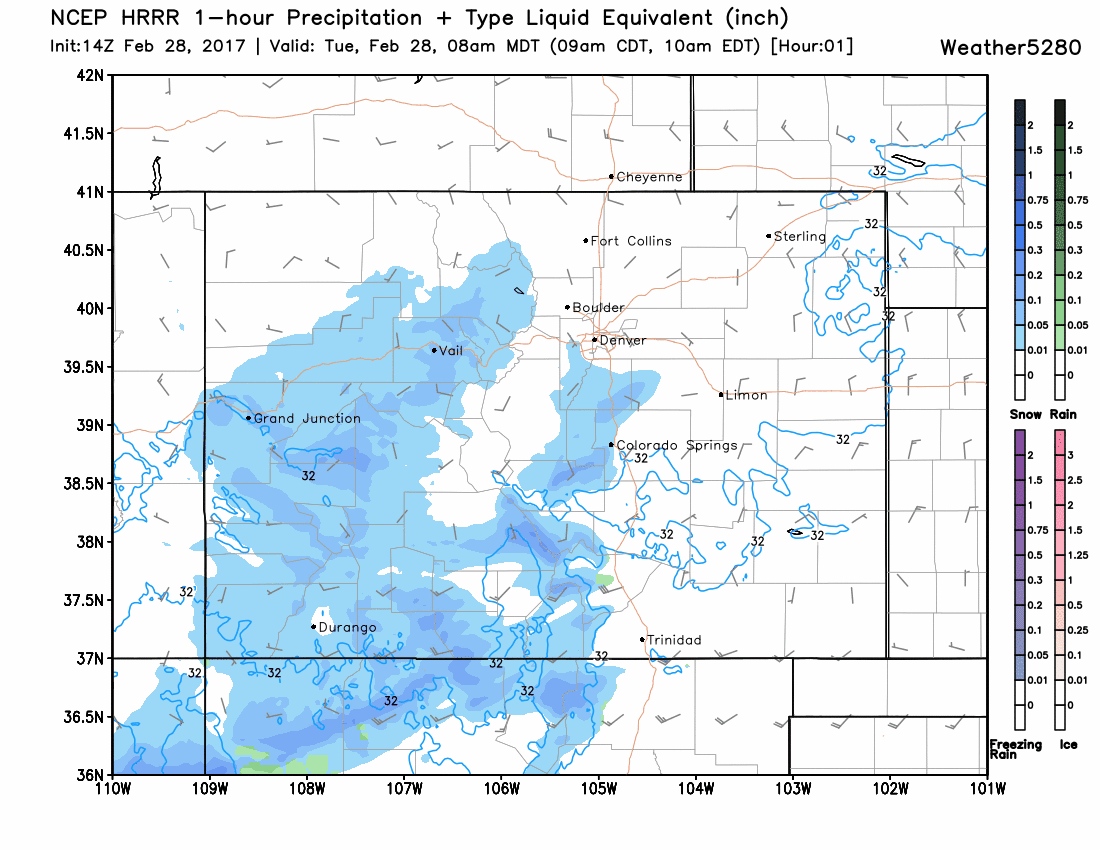 Totals appear to me to be still in that 0 to 3 inch range. Some on the Palmer Ridge may go over that total, but in isolated cases.