Any time the Drought Monitor shows drought conditions across eastern Colorado there's reason for concern. Anyone who's spent any amount of time in the state knows we are never too far removed from drought – which is why the most recent report (somewhat unsurprisingly after recent weeks) is not great news for those living across eastern Colorado.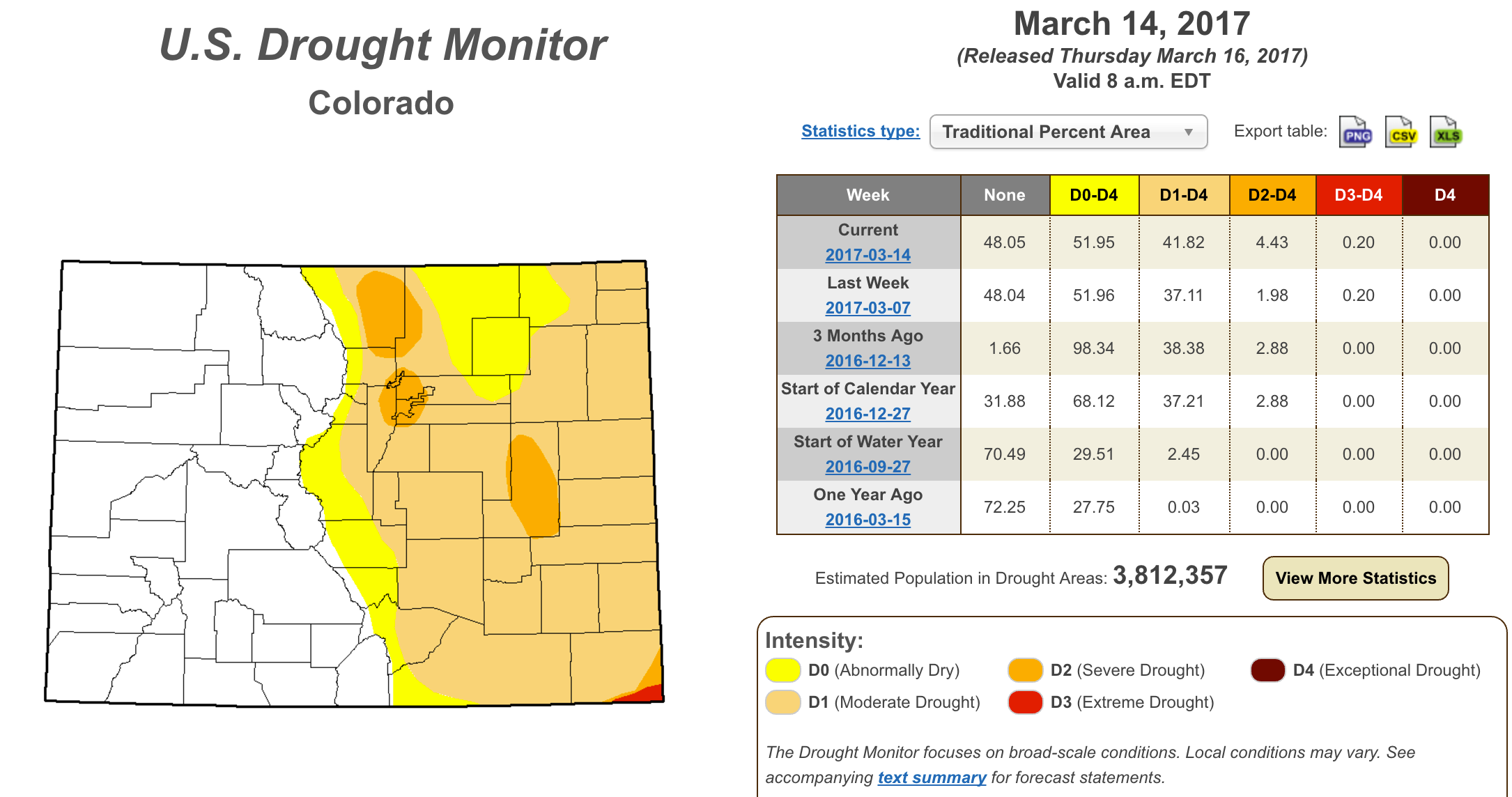 We've seen an increase in all categories across the state, with D2 classification (or Severe Drought) conditions continuing to spread along the I-25 urban corridor from Denver north to the state line.
A look at the most recent Palmer Drought Severity Index shows a similar look, though its considerations are slightly less bleak across the state, despite the recent dry trend: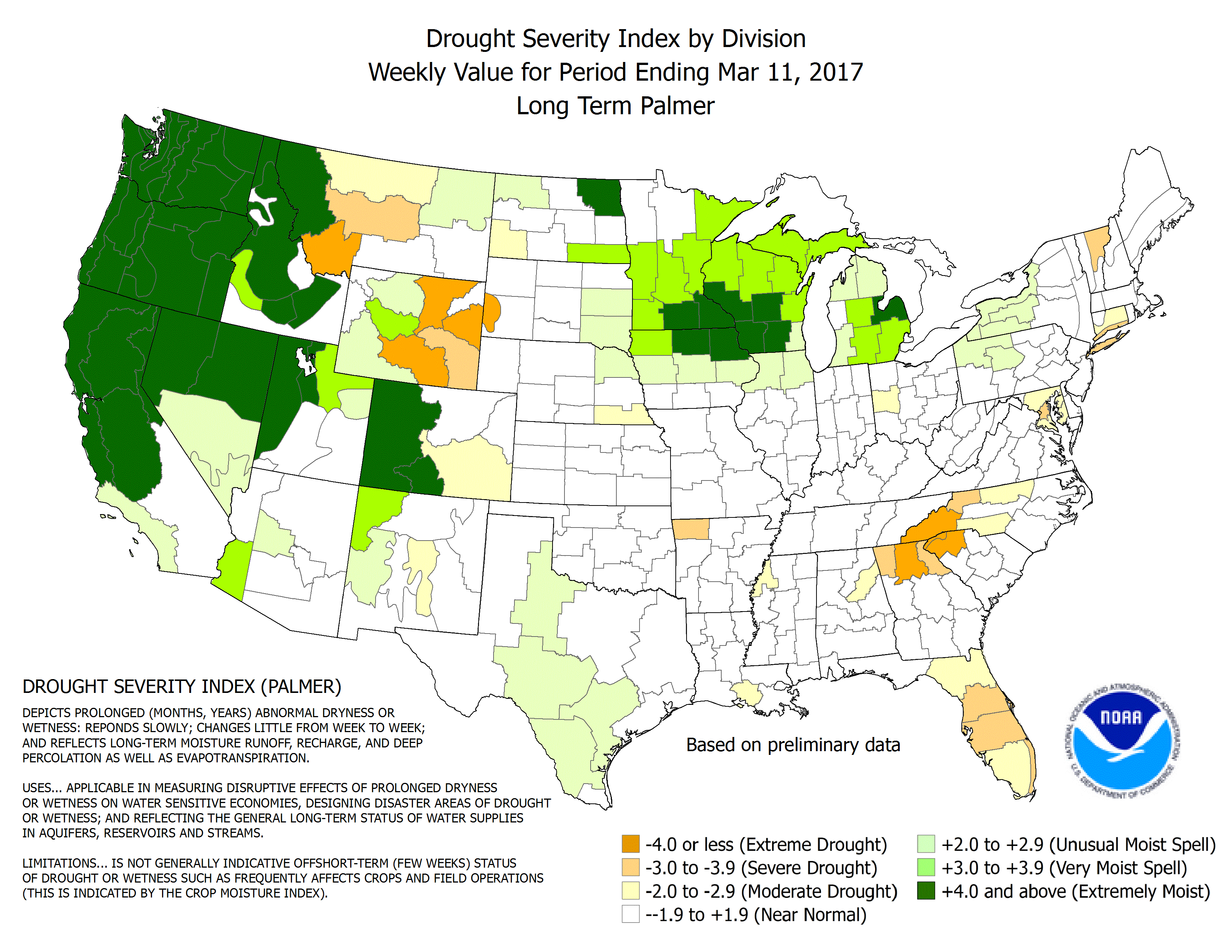 As you can see, in the west – despite a quite recent couple of weeks – conditions continue to be drought-free after very good snowfall in the mountains this winter. Snowpack remains well above normal, though you'll note the recent dip in this year's line (blue):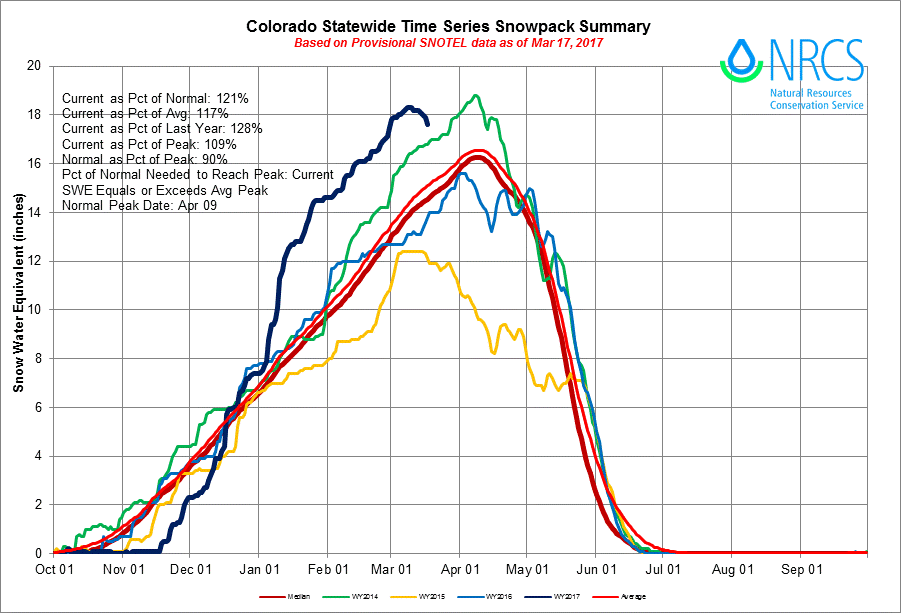 So are we concerned about the dry conditions across eastern Colorado? Of course. Drought is always a concern around here, and there's no denying how warm and dry it's been of late. Worried? Not yet.
We can turn the other way on a dime too, and, we expect some wetter weather to return to the region in the coming weeks. If we get to the end of April and haven't seen any improvements – then I think it'll be fair to say we'll be much more concerned about things heading into the summer. For now we have some of our typically wettest weeks ahead of us, at least some reason for hope, and a good mountain snowpack that should carry us awhile.
Insiders: Another look ahead as our warm, dry March continues
The upcoming 10 days from today's operational GFS look like this for precipitation: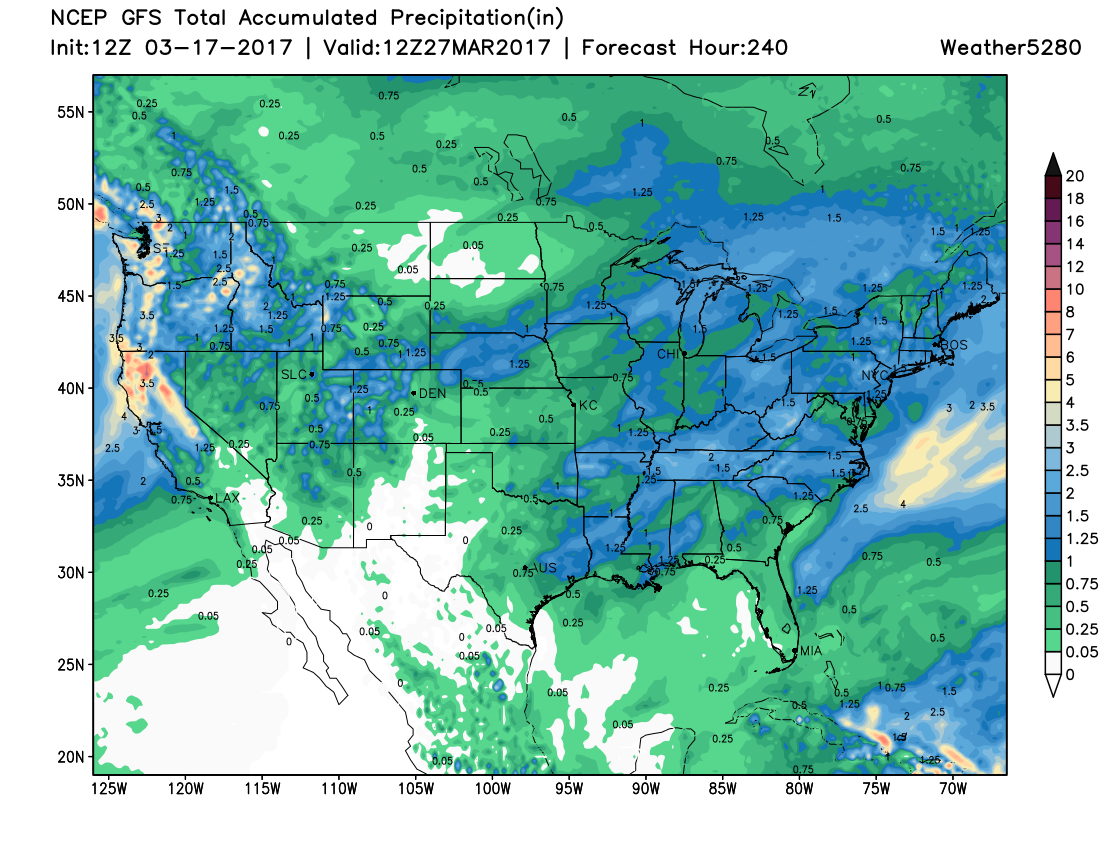 Of course that would leave much of eastern Colorado pretty dry – but it's a start. ALWAYS great to see more moisture headed for the high country, a pattern that has been dominant this winter, and of course along the West Coast which has been so dry in recent years.
Weekend heat
Before we can talk about the potential for any moisture here along the Front Range, we'll need to get through another warm weekend. MOS guidance has highs from 79 to 82° this weekend in Denver, with the records for Saturday and Sunday being 82° and 81°, respectively. We'll be close both days, possibly breaking the records for the dates.
Get out and enjoy!