If you are like us, you'll probably stay awake tonight and constantly look out your window at what is, or is not, falling. Then check the radar for a few minutes awaiting the next scan and then run to the window again.
This week was chaotic in the modeling world regarding tonight's storm. Snowfall totals were huge early on; the GFS had an epic snow coming our way for a time. And that model had lots of publicity on the social media channels as a result.
As you've read our updates throughout the week there was an air of compromise. We see what many models were trying to produce and yet it didn't make sense meteorologically. We knew we would have to lower Thursday's forecast but perhaps we didn't lower it enough for some areas, in fact, I know we didn't.
Looking at the storm now, it is broadly spinning near the Four Corners. Its exact position is south of the 'sweet spot' for heavy snow in Denver and north. Yet, it sits in an area that will favor upslope from Colorado Springs onto the Palmer Divide.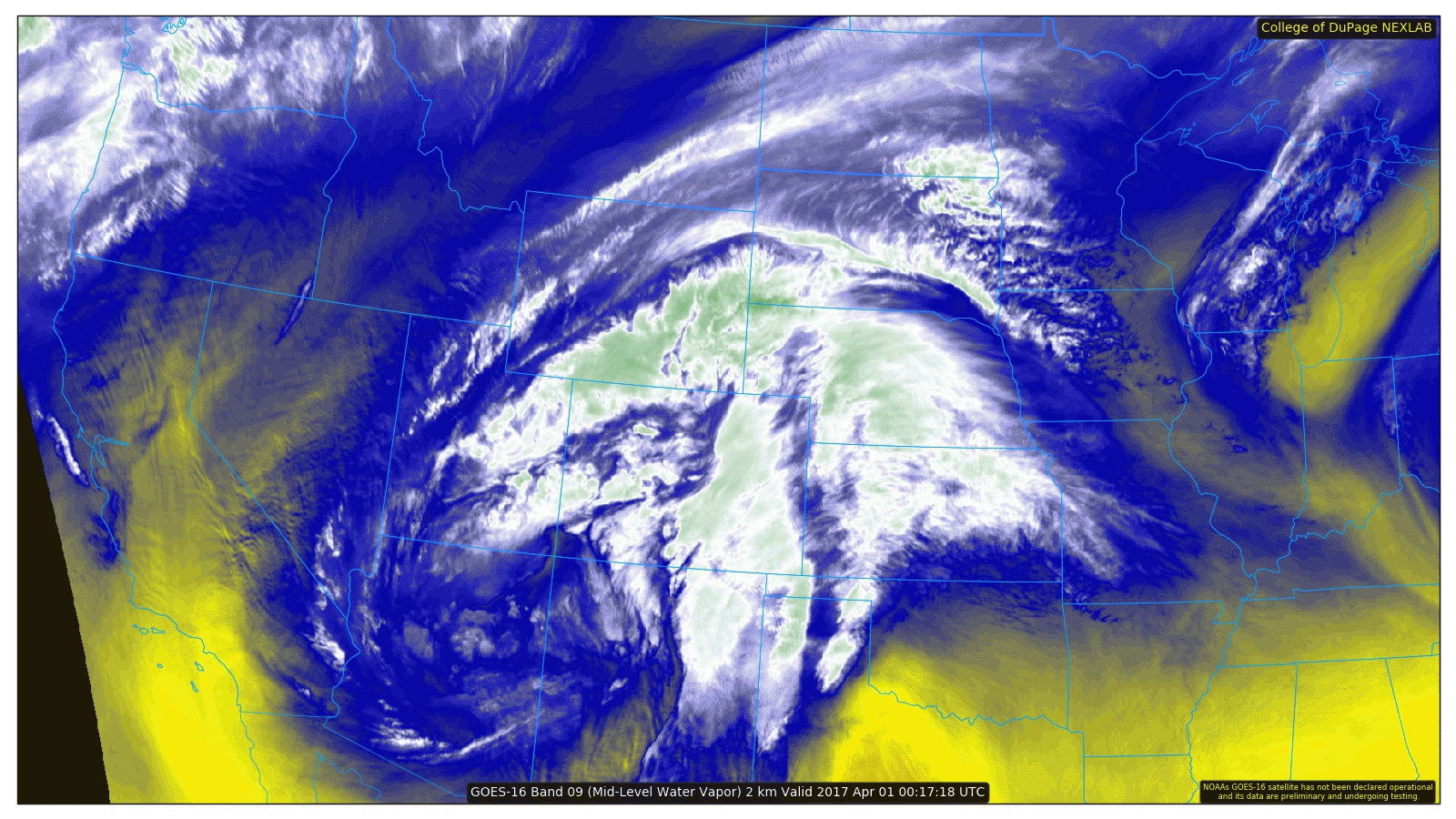 The Palmer will again have the highest snowfall but we need to drop the totals down. Several inches remain possible, meaning slushy roads and slushy yards for a time overnight. Off the Palmer near areas like Denver and Fort Collins will see a sharp gradient of lower snowfall totals to zippidy-doo-dah.
Here's the radar imagery showing the snow and rain increasing and the snow level dropping: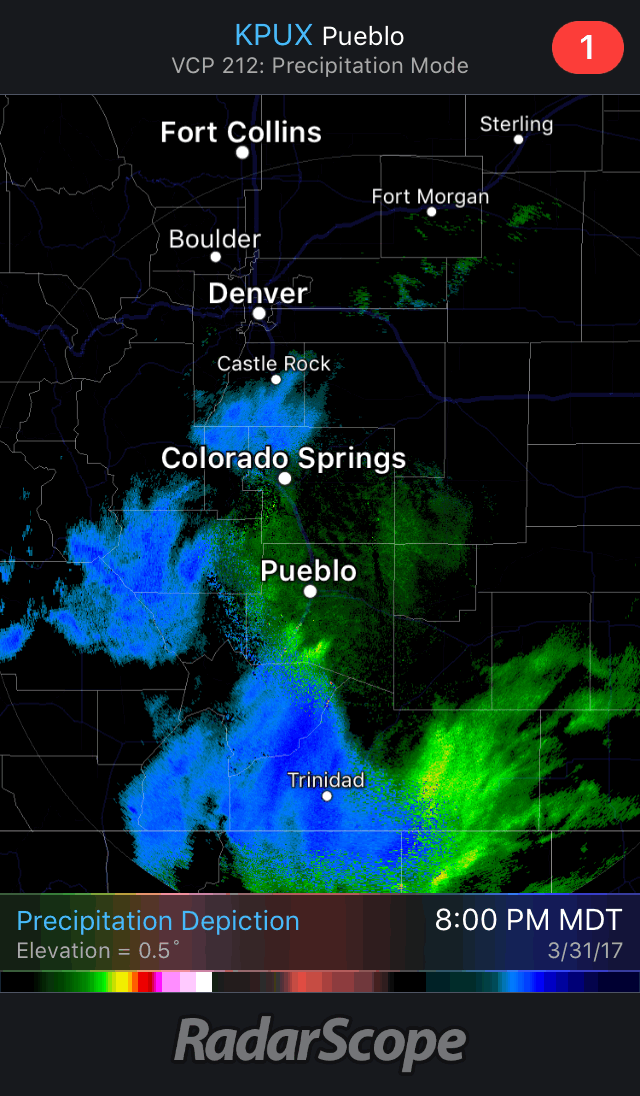 Now, let's look at the HRRR model to show us amounts of possible snowfall accumulations, pretty sharp contrast from Denver north and northwest from what we've seen in recent days: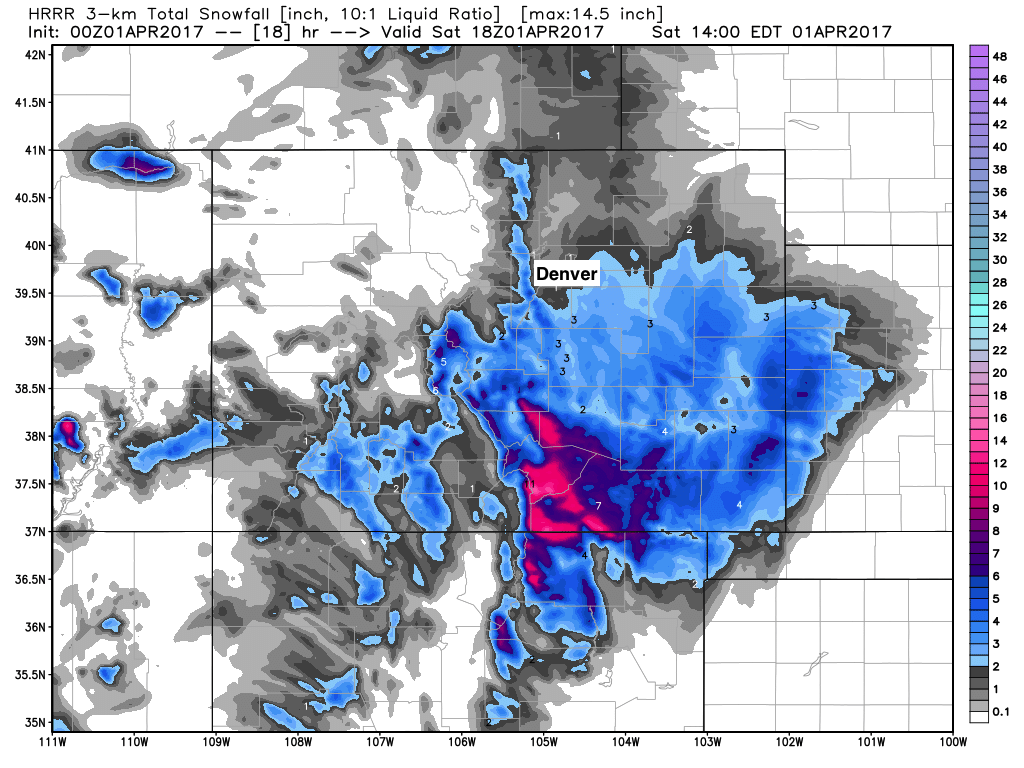 No, I'm not impressed by this system; it hasn't sat well in my gut all week. I'll be happy to see it snow at my place on the Palmer tonight, however. If you are awake too maybe you'll catch some snow also. If so, hit us up and let us know what you end up with.