It's been a long time since we've seen this much snow across the region. If you had told me going into last night that this storm was going to over perform, I wouldn't have believed you.
Nevertheless, it did. And it did so in true Colorado fashion.
I've been digging neighbors' cars out for the last several hours as the heavy spring snow weighed down power lines and created a slush so thick most couldn't make it out of area side roads. What once looked like a forecast gone south (literally), turned out to be one of the great storms of this century, a snow-lover's dream come true.
Below a look at the scene from my street earlier this morning as heavy snow and gusty winds created whiteout conditions for a time, with snow piling up and drifting (feet deep!) across the metro area: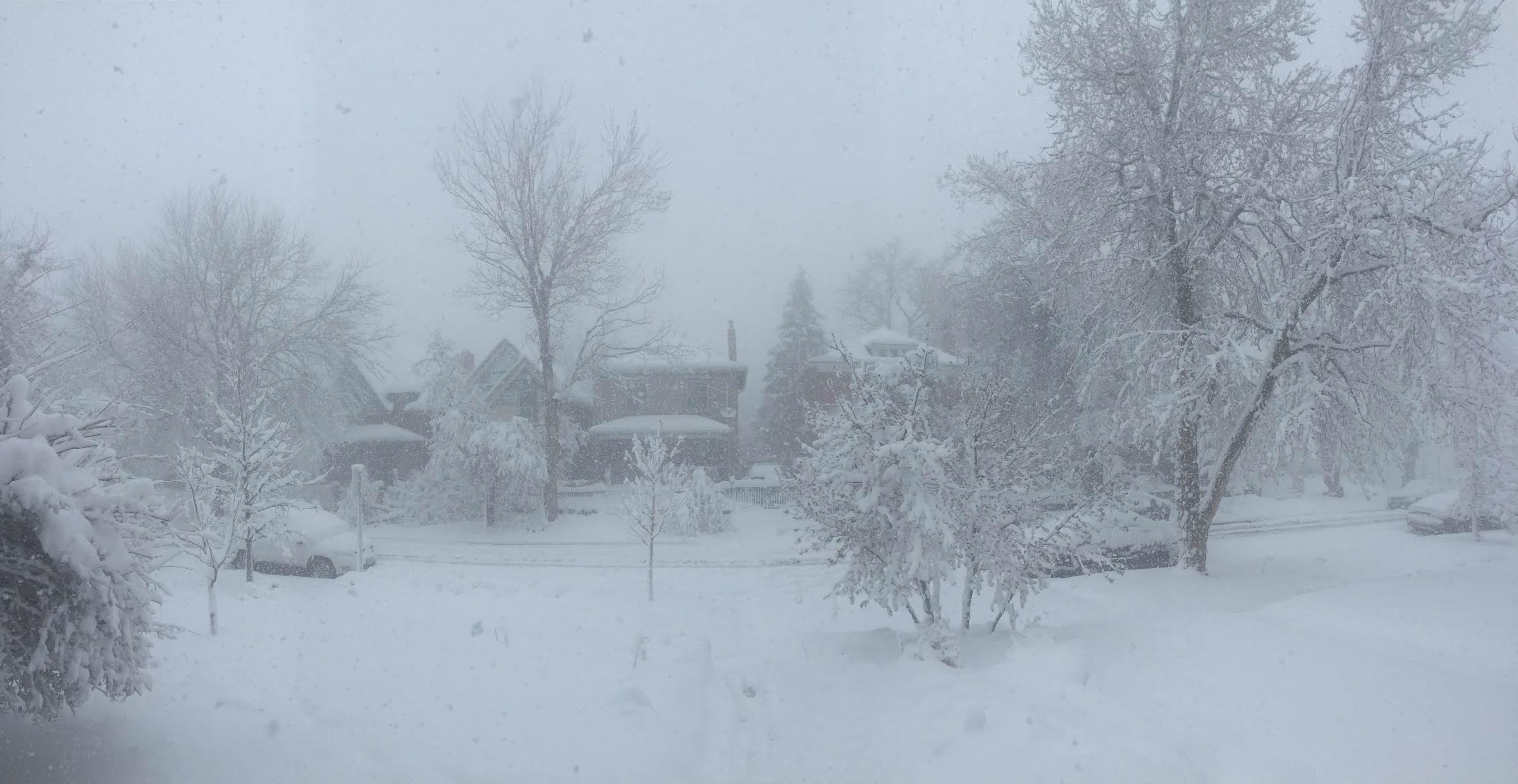 Unfortunately, if you were late to wake, you may have missed all of this. The heavy snow that once pummeled Denver with up to 4 inches an hour early this morning has now sagged south of the city... well south. And just like that, this incredible April 1st snow has become one distant, and somewhat fuzzy memory.
Stay warm out there today, it's a chilly one. And, if you missed this morning's snow, stay tuned as we have another chance to see the flakes fall as soon as Monday night across the area.
In the meantime, here's a look at our storm this morning from the new GOES-16 satellite (we can't get enough) spinning over west-central New Mexico. A somewhat surprising location for us to see such a great storm (typically would favor southern Colorado 🤔), but hey... we'll take it!