A beautiful Sunday to enjoy some sunshine and warmer temperatures. I hope you did so, particularly if you aren't a fan of wetter weather which is moving back into the state for the next few days.
Below is a look at precipitation totals across Colorado over the last 10 days. While we realize not every storm as hit everyone across eastern Colorado, the general theme of the last two weeks has certainly been a soggy one. Fantastic to see after such a long period of warm and dry weather to round out the winter months...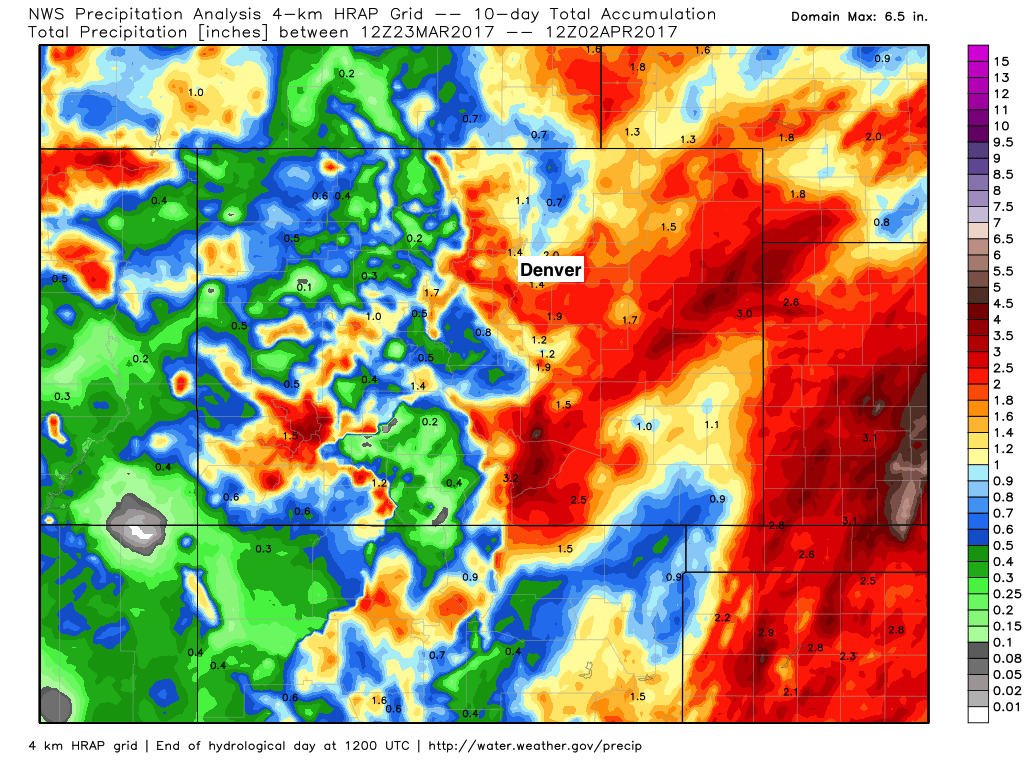 There are two systems to impact Colorado this week. The first is a short-wave that will move over Sunday and Sunday night. The second is another robust system tat will spread areas of heavy snow and rain throughout the area Monday night through early Wednesday.
The First
This shortwave will generate snow, rain, and thunder as it passes over the mountains later Sunday into the night. This feature may also create areas of rain and isolated thunder on the plains very late Sunday through Monday morning.
For Denver, not too much of an impact.
The Second
The following system, which targets late Monday through early Wednesday will be another substantial system depending on your location. With little change to the storm pattern of late, it is safe to assume the mountains, foothills, and Palmer Divide areas will have the best chance of snow. Other areas may have to contend with more rain than snow, but chilly temperatures nonetheless – especially on Tuesday.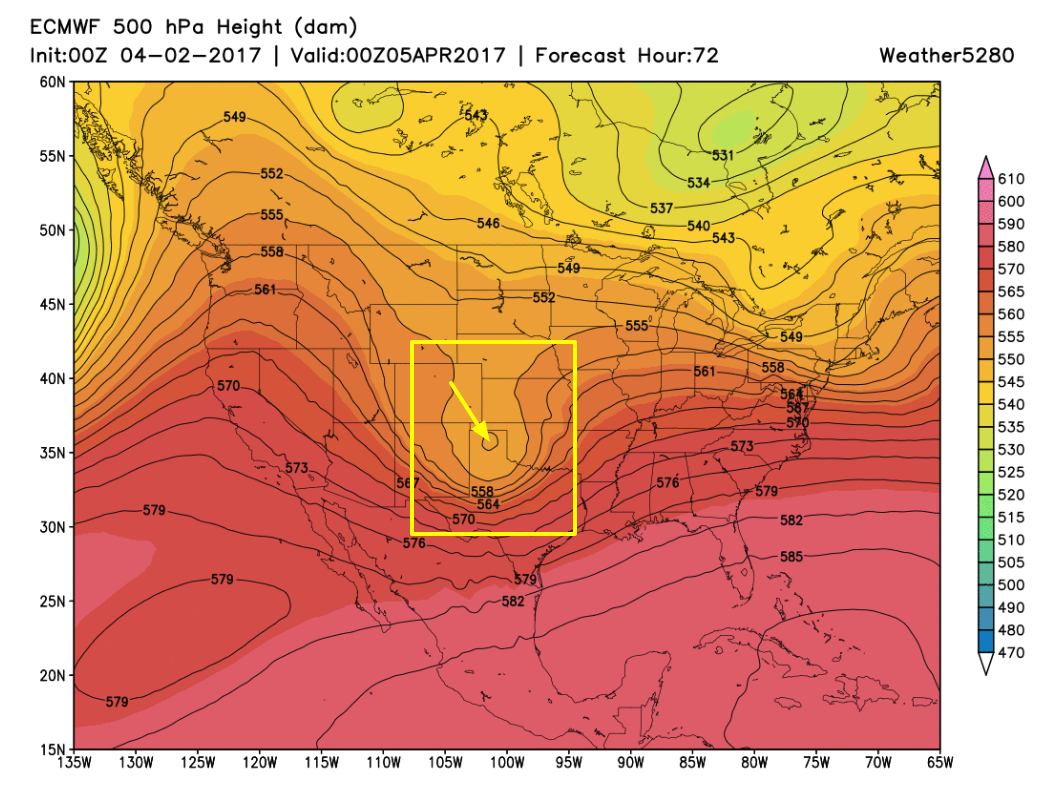 The storm isn't as strong as the previous three. However, it will still be strong enough to create a period of upslope resulting in areas of heavy snow. The snow level has been at about 6,000 feet with the past systems and at this time we will hold onto that level for this system. The greatest upslope will likely be the first half of Tuesday based on latest model positioning of the storm system at that time.
Denver area travel impacts will most likely be Tuesday's morning and afternoon commutes. Drivers will be looking at potentially wet to snowy roads depending on their routes, and of course where that rain/snow line eventually ends up. We will pinpoint greater details of the impacted routes in a post for Monday. At this time, guidance suggest the Front Range foothills, Palmer Divide, and areas south and southeast will see the greatest impacts – while those living along the northern urban corridor would see lower rain and snow chances, much like with the last storm.
Here is a quick look at the storm's progression the next 72 hours: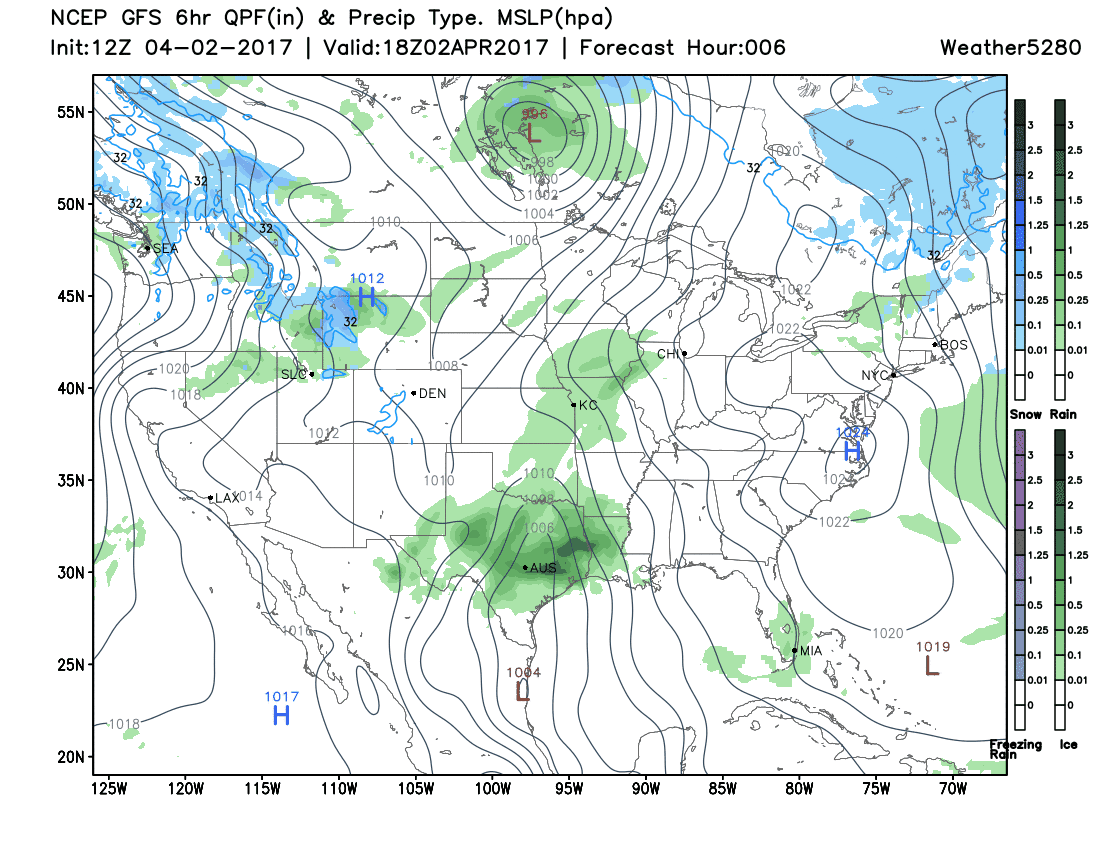 Looking ahead
Once this storm clears the state Wednesday we will see our very active weather pattern slow down just a bit, with a drying and warming trend through the remainder of the week. In fact, by late in the week and early next weekend we could see highs back in the 70s across the metro area: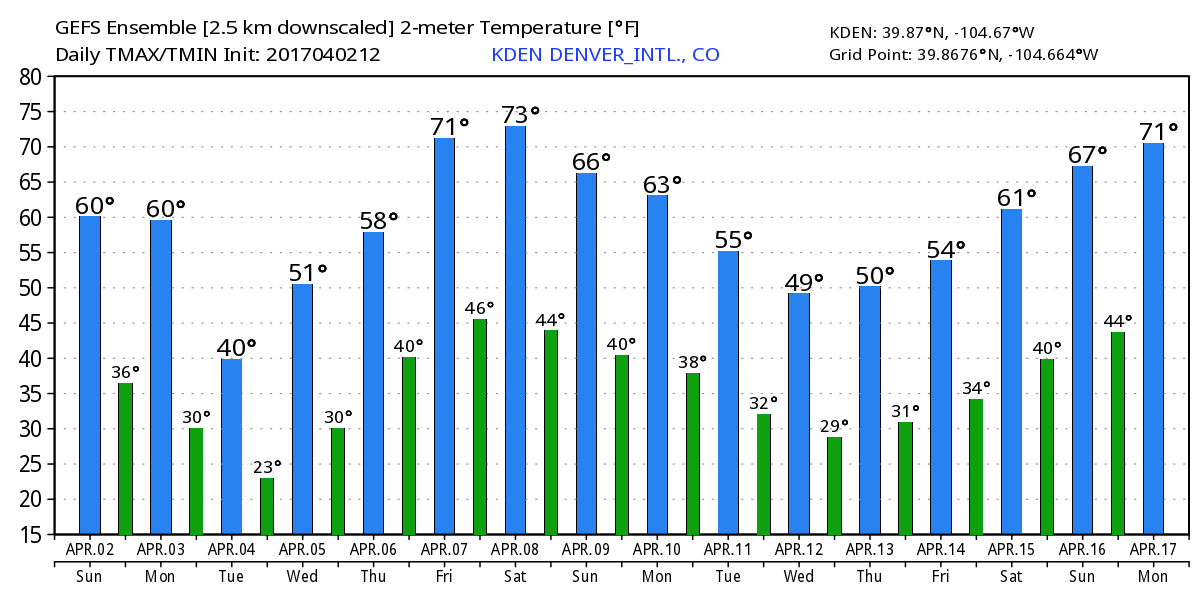 The next storm system on the horizon would then come possibly early the next week, but that's a ways off so we'll see how things progress after we get through these next two systems and get a little break for a few days at least. Once we get through Wednesday, those sunny and warm weather fans should be less cranky at the office for a little while.