After a brief break in the cool, wet weather we saw to end last week... changes have arrived again. Sunday we saw highs hit 80 degrees around the Denver metro area, with Monday running about 10 to 15 degrees cooler than that. Today we've seen a few locales climb into the low 60s, but most are now falling into the 50s, with another push of colder air.
We're also seeing some storms across the greater area, with showers an storms up near Fort Collins and Loveland this early afternoon, and a few more in the foothills around Boulder, and one pushing into north Denver as well.
Denver will see a chance of rain too this evening, with potentially some flakes as well as temperatures drop into the 30s.
The latest HRRR has another surge of colder air arriving this evening, and with it another push of showers. It looks like the greatest snow chances will be at higher elevations to Denver's west and south, but the city could certainly see some wet flakes as well. Expect any accumulation to be limited (especially in the city) with perhaps a bit sticking to grass and raised surfaces – if briefly.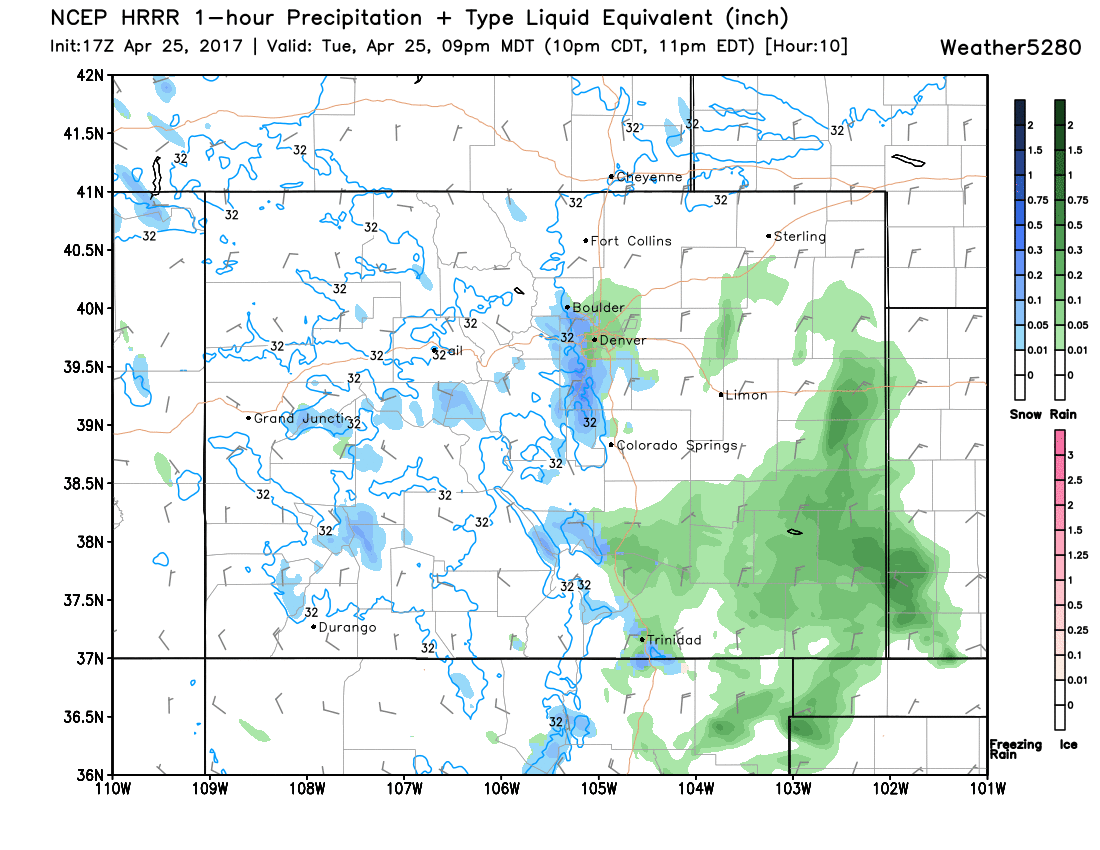 Wednesday will be drier, but still cool. MOS guidance suggests highs in the 50s will be likely in Denver both Thursday and Friday, with the chance of showers returning to the forecast for Thursday.
By Friday... forecast certainty begins to drop a bit. We're still watching for potential for a pretty significant late season snow event across the area, but probabilities have dropped considerably in recent days – which is great news considering the leafing that has occurred.
After dropping snowfall totals yesterday and last night, the EURO ensemble mean has increased totals again today. Not significantly, but it is noticeable... So, while there is still GREAT uncertainty with how this will evolve the EURO Model is 1) forecasting some snow for Denver, 2) forecasting some pretty cold air for this time of year, and 3) the EURO operational model again showed some pretty significant snowfall for the city at 12z today. It is also worth noting, that the EURO Model has been a bit too bullish with snowfall totals this winter. Is this happening again? Potentially.
The eventual track of the main Low will ultimately dictate what kind of snow potential we'll be looking at for Friday and Saturday, as well as how a shortwave out ahead of this system Thursday interacts or doesn't. Right now there's just too much uncertainty with how things will eventually progress. If the GFS is correct our precip/snow chances have greatly diminished around Denver, with the energy of of this system being less cohesive, and it may be less of a track issue and more of a moisture/lift issue. As we said above, the EURO, meanwhile, took a pretty favorable track at 12z which is why it is higher with snowfall potential today.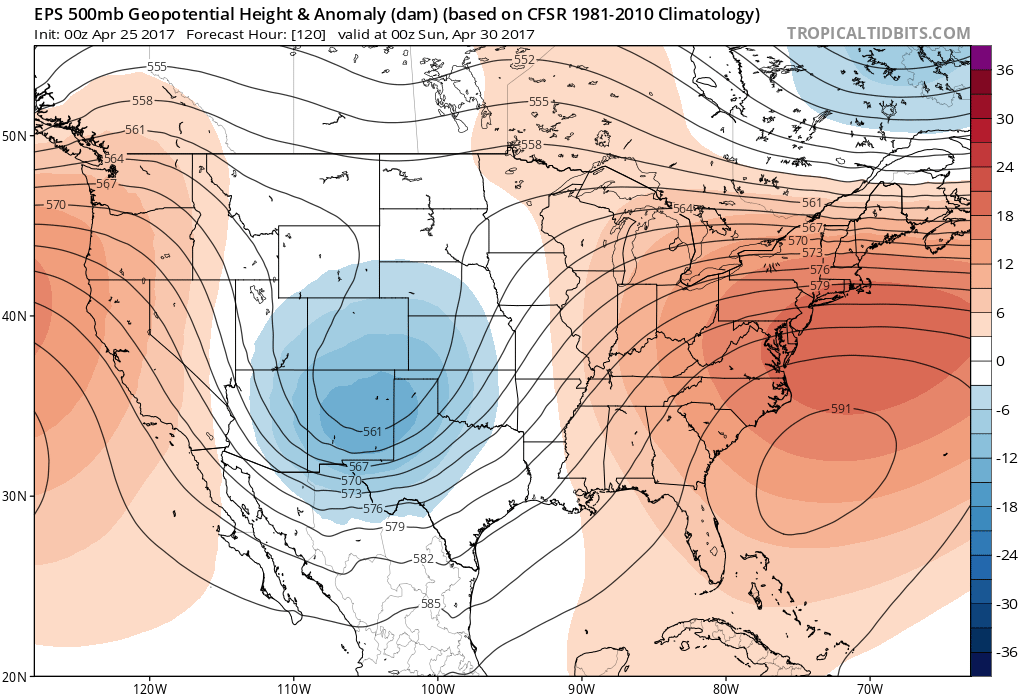 So we'll continue to watch how this system evolves in the coming days. Analogs continue to suggest there's a decent chance for accumulating snow up and down the I-25 corridor: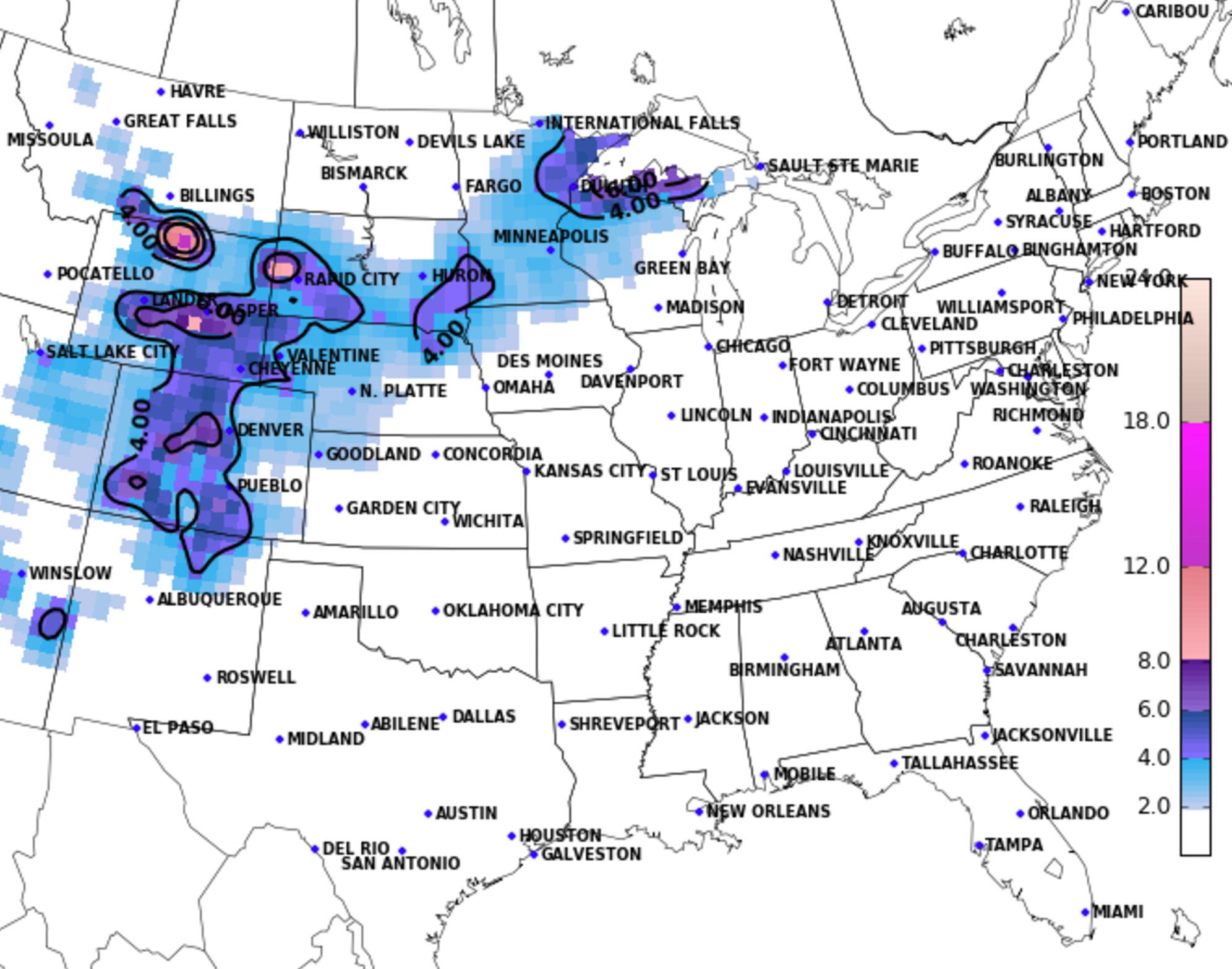 With the latest GEFS forecasting showing lows in the 20s for Denver by Saturday night...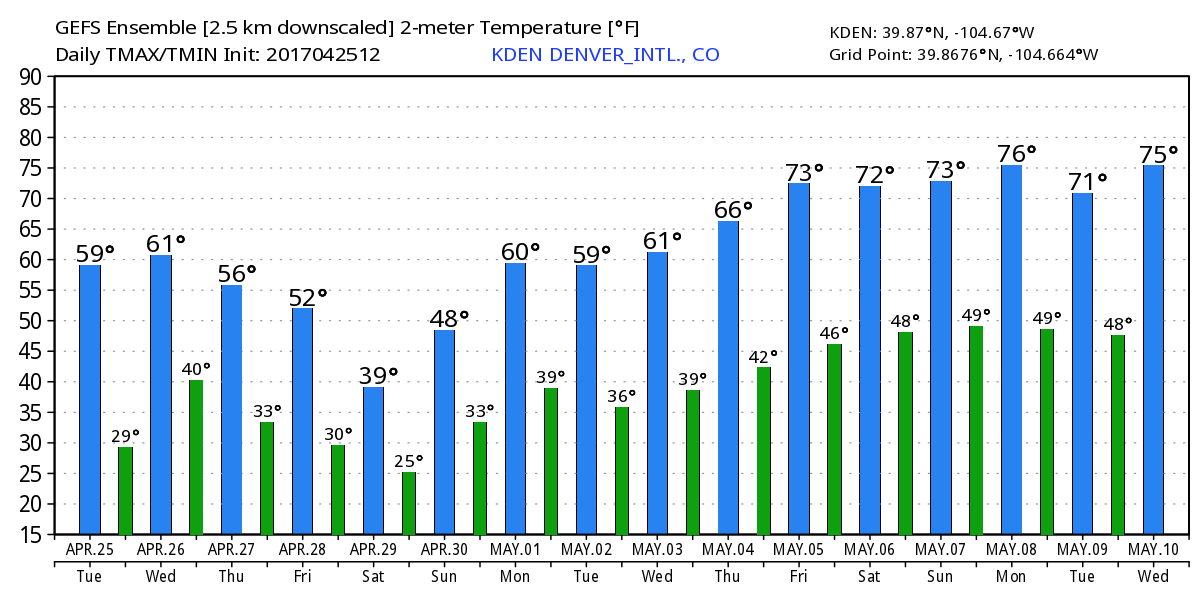 We'll see how things pan out! Definitely less confident in snow right now as compared to a day or two ago... but some snow (and accumulating snow at that) is definitely still on the table for the Front Range foothills, Denver, the Palmer Divide and southeast – stay tuned!