Severe weather potential continues through Friday evening. There's a severe thunderstorm watch through the mid-evening for northeastern Colorado.
Here is the outlook area of concern: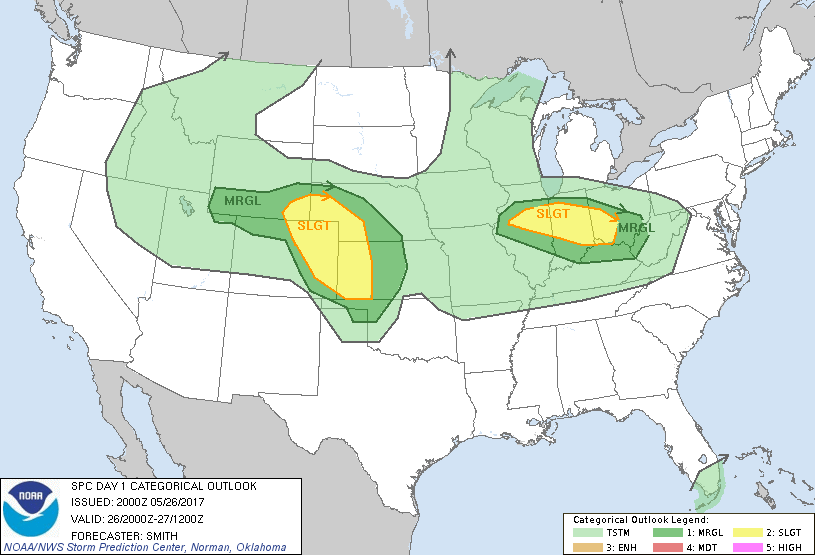 Here is the thunderstorms watch area: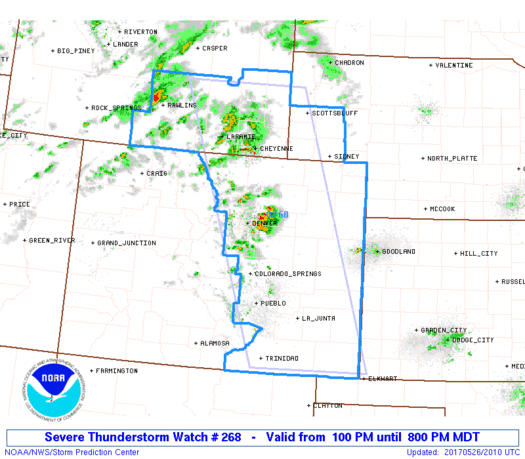 The timing of these storms will be within the metro area through the afternoon commute and then the severe risk will shift east. These storms will be capable of producing tornadoes (especially east of Denver) , with the SPC issuing a 5% probability for Friday afternoon which is high for our area. A secondary concern is hail, followed by wind.
Although the severe potential drops through the night and stays quite low for the weekend, that doesn't mean we don't have the chance of storms. The early part of the weekend looks more active than either Sunday or Monday and will be the coolest part of the holiday weekend also.
The SREF (A short-range model) is showing the potential stormy times for Denver. The SREF is composed of multiple variations of model runs, represented by each line here. Note how there's a peak in the lines Friday afternoon, then Saturday afternoon, and a lesser peak for Sunday and Monday.

The storm chance is best Saturday afternoon with far more isolated storms Sunday and Monday for the metro area.
With the chance for storms, our high temperatures will stay cool for the weekend, though not cold. Saturday will be the coolest day, with highs in the mid 60s and that chance for storms. By Monday we'll warm into the mid 70s: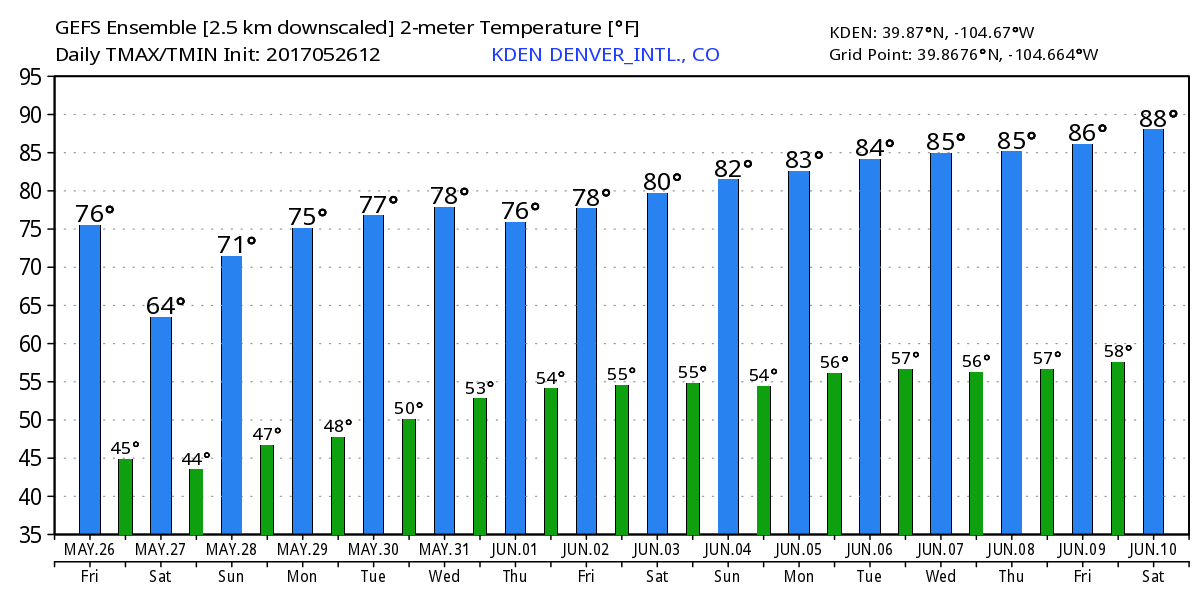 For precipitation, plan on pockets of heavier rainfall, with some areas seeing some decent totals over the next few days, while others see not much – very typical for the warm season. The latest WPC precipitation forecast shows the potential for moisture over most of Colorado over the next several days (including today), with lesser potential the further west you go: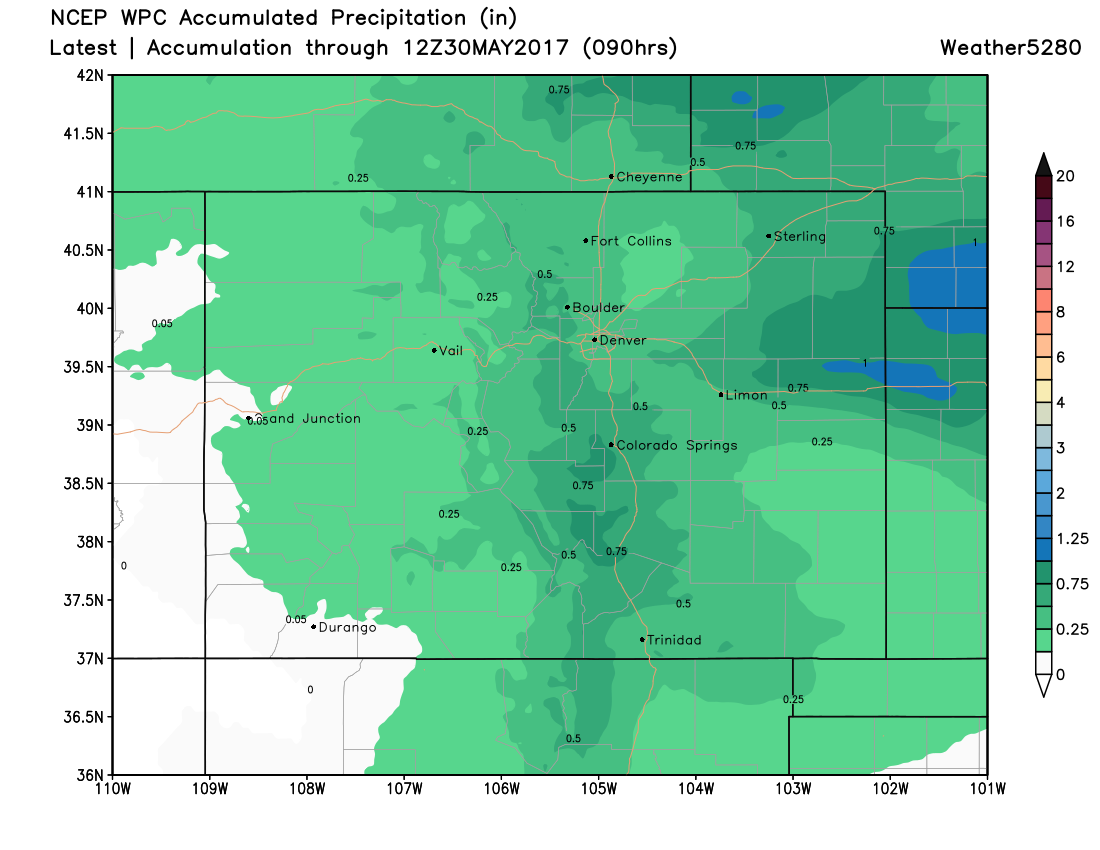 Enjoy the long weekend!