It amazes me every year how fast we shift from winter to summer in Colorado. It was just a few short weeks ago we were dealing with heavy snow up and down the Front Range. This evening, we sit at a warm 75° after a high of 87°F at our station this afternoon in Denver.
The overall pattern has been a quiet one over the last week. Not just along the Front Range, but regionally as well. This is typically a very busy time for severe weather across the high plains, but this year June has started exceptionally quiet in that department for this time of year. Climatologically this is some of the most active time for severe weather of the year across Oklahoma and Kansas, with those probabilities slowly shifting north and northwest through the end of June.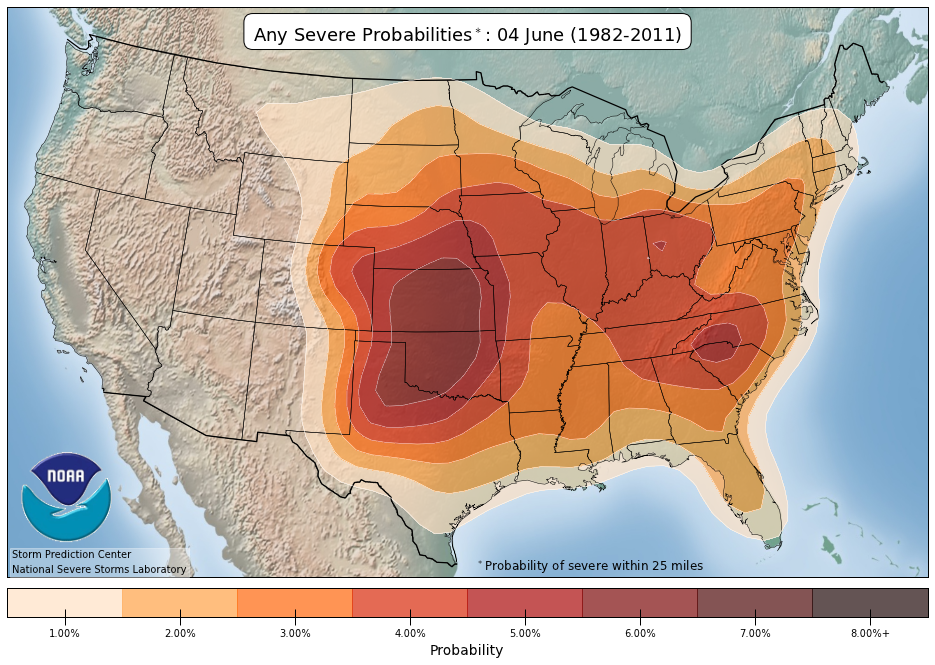 After a quiet first week of June for severe weather, the next appears start much the same. The SPC has a Marginal risk for severe storms Monday across northeast Colorado which we won't argue with, but overall... not a lot happening, which is quiet uncommon for this time of year.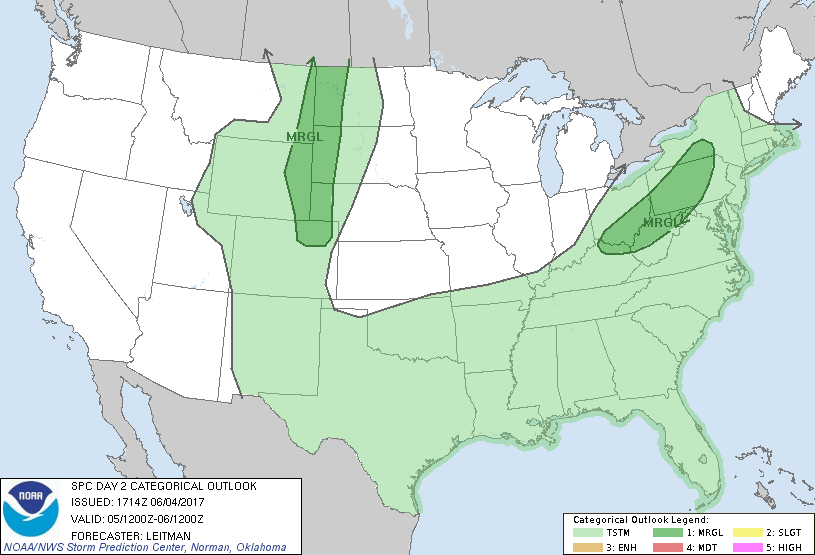 With the risk of a few severe storms Monday across the northeast plains of Colorado will come a better chance for storms along the urban corridor as well. In fact, we'll see a decent scattering of storms both Monday and Tuesday, with 30 to 40% chances each day – with Tuesday holding a slightly better potential for the Denver area than Monday at this time for storms.
Neither day should be a total washout, though if you end up under a storm do expect at least a period of heavy rain. The GFS is maybe most bullish with moisture over the next few days, but it'll be scattered in nature. The NAM and EURO are both drier, and focus a lot of the storm potential over the Palmer Divide on Tuesday. In any event, expect a few rounds of afternoon storms to start the week, with heavy rain, gusty winds, and perhaps a bit of hail being a threat with any storms that do manage to develop.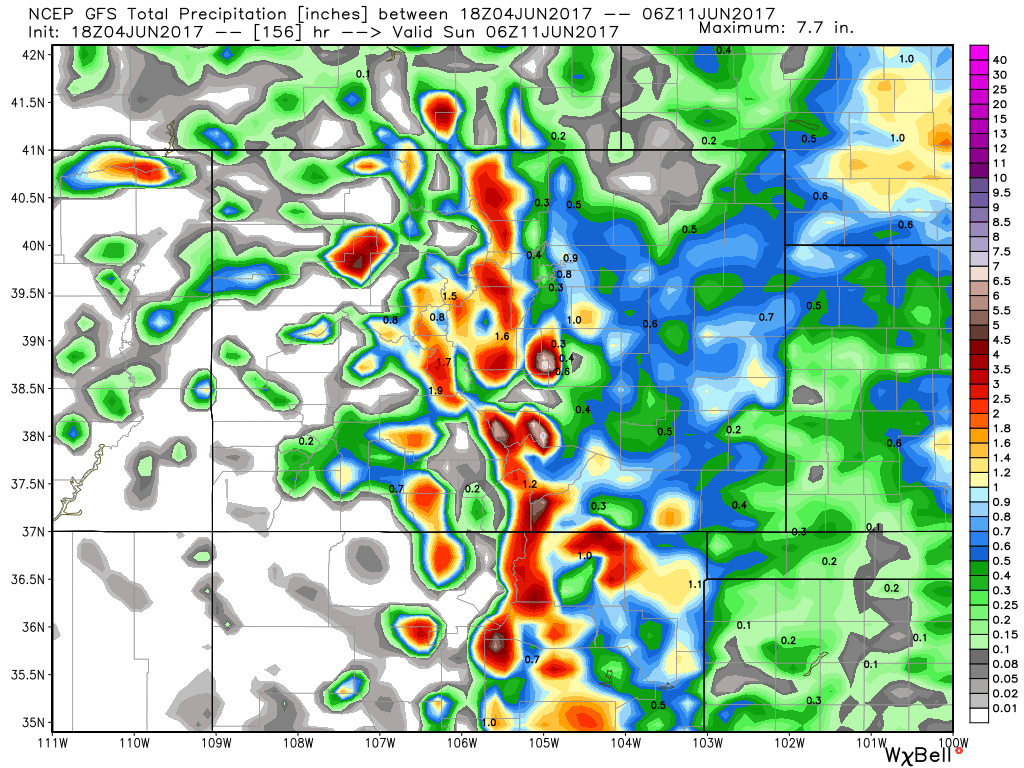 As for temps? Monday will again be very warm, with MOS guidance in the mid 80s again for Denver. Tuesday and Wednesday we cool down a bit along with that slightly better chance for storms... before climbing right back into the 80s to end the week with drying conditions.
By next weekend and into early next week we start to see the dominant ridge break down a little, with models trying to swing a trough through the region by late in the weekend. This would cool temperatures again and likely increase the chance for severe weather and precipitation across the region to start next week... but a long ways off, so we'll see how things progress in the coming days.