After last week's severe weather outbreak across northeast Colorado, Wyoming and western Nebraska, our weather has quieted significantly across the region.
While temperatures cooled just a bit this weekend, it won't last long. With the summer solstice is on Tuesday will come some summer heat, with some of the hottest temperatures of the year forecast for Tuesday afternoon across much of Colorado.
Latest MOS guidance has the mid to upper 90s forecast for much of eastern Colorado both Tuesday and Wednesday, with the GEFS topping out at 96°F on Tuesday and 97°F on Wednesday in Denver. Hot! It could be much worse, however, with afternoon highs for portions of California, Nevada and Arizona topping 115° this week: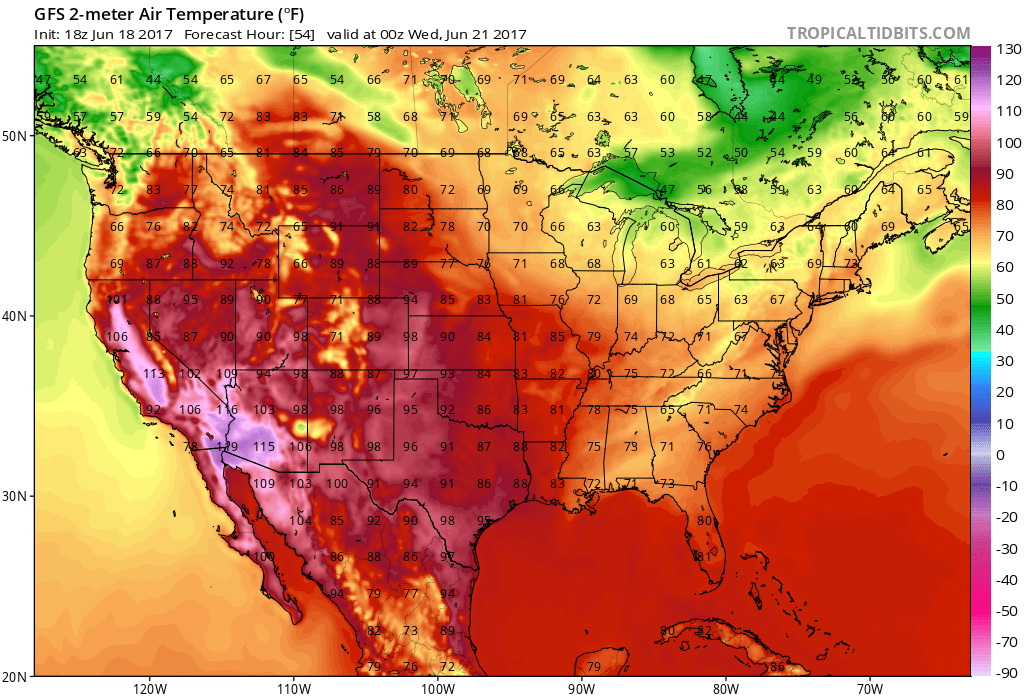 With the hot weather comes a continuation of the very dry conditions we've seen in recent weeks as well. Across the west, ridging will keep all but a few scattered showers and storms out of the forecast, with very dry conditions forecast through midday Thursday.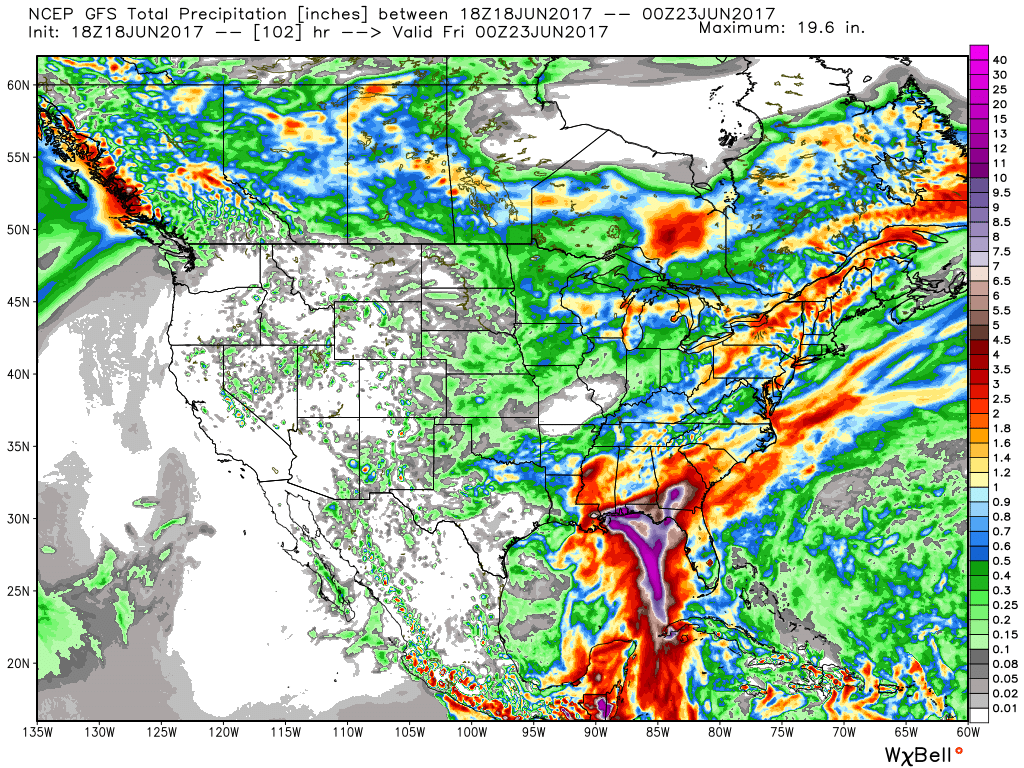 By later in the day Thursday a strong cold front will be approaching the area, which should offer some much needed relief from the heat for Friday and Saturday.
Precipitation chance still look to remain relatively low, but we do see better moisture return to eastern Colorado on Friday, which with a short wave set to slide through the region, may mean at least a slightly better chance for storms – especially east across the plains.
For temperatures... Look for highs in the 80s on Friday, and perhaps even the 70s in Denver on Saturday. A strong northwest flow aloft will have temperatures well below normal to start the weekend: