Temperatures through the first half of the month have been nothing short of warm, with Denver running 5.1°F warmer than average through the first 16 days of the month.
This is quite a flip from August, when eastern Colorado was on the cool side of the east/west split across the country. We see that in recent weeks that western heat has spilled east of the Rockies, with the cooler than average anomalies confined to the eastern third of the country: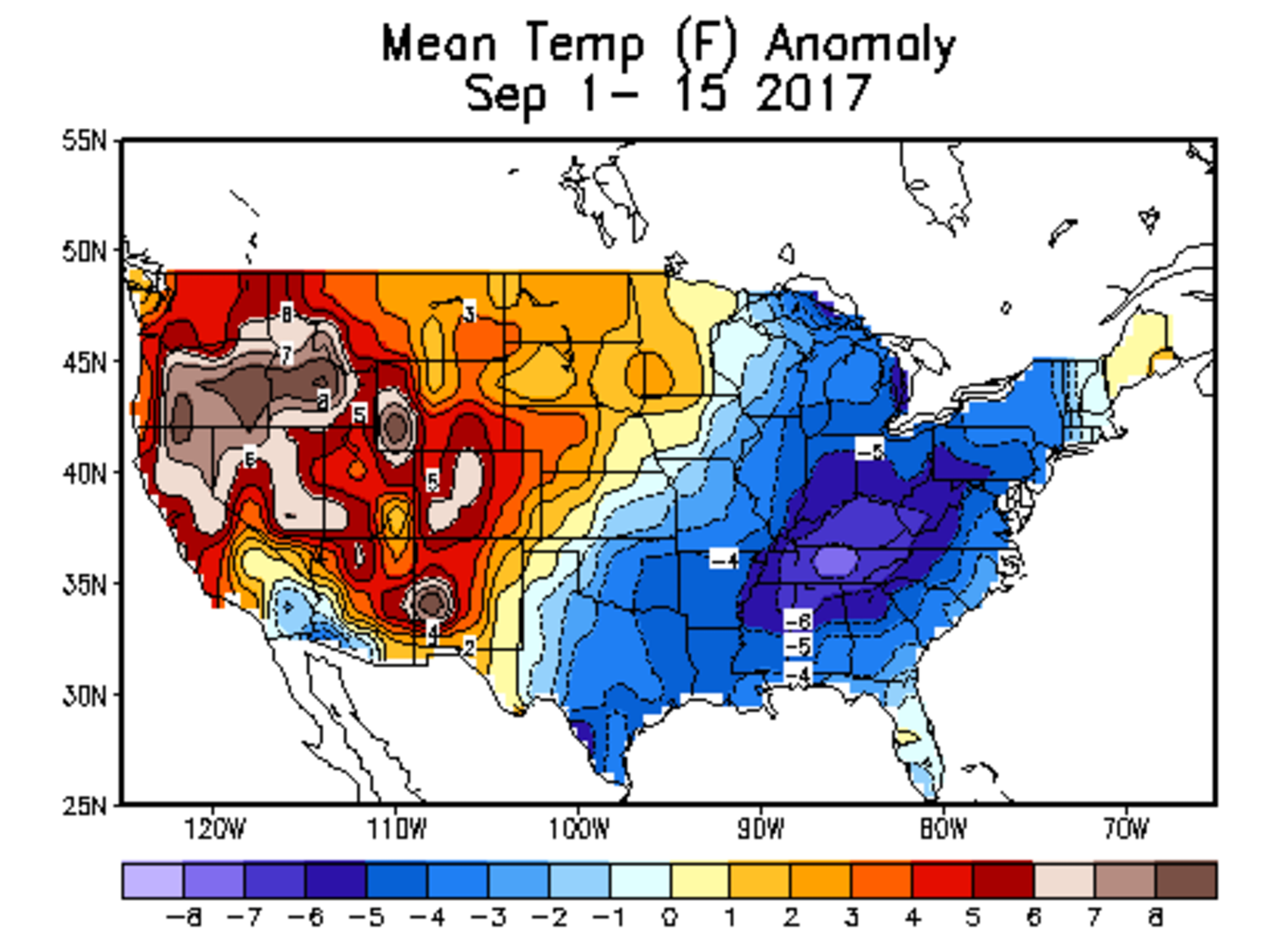 The good news is, this weekend has brought some relief from the heat. Not just for Colorado, but all across the west, where record heat and large wildfires have dominated the pattern for some time now.
Temperature analysis from the last two days shows a well-earned flip, with much cooler temperatures (and even some snow!) offering relief across the western states: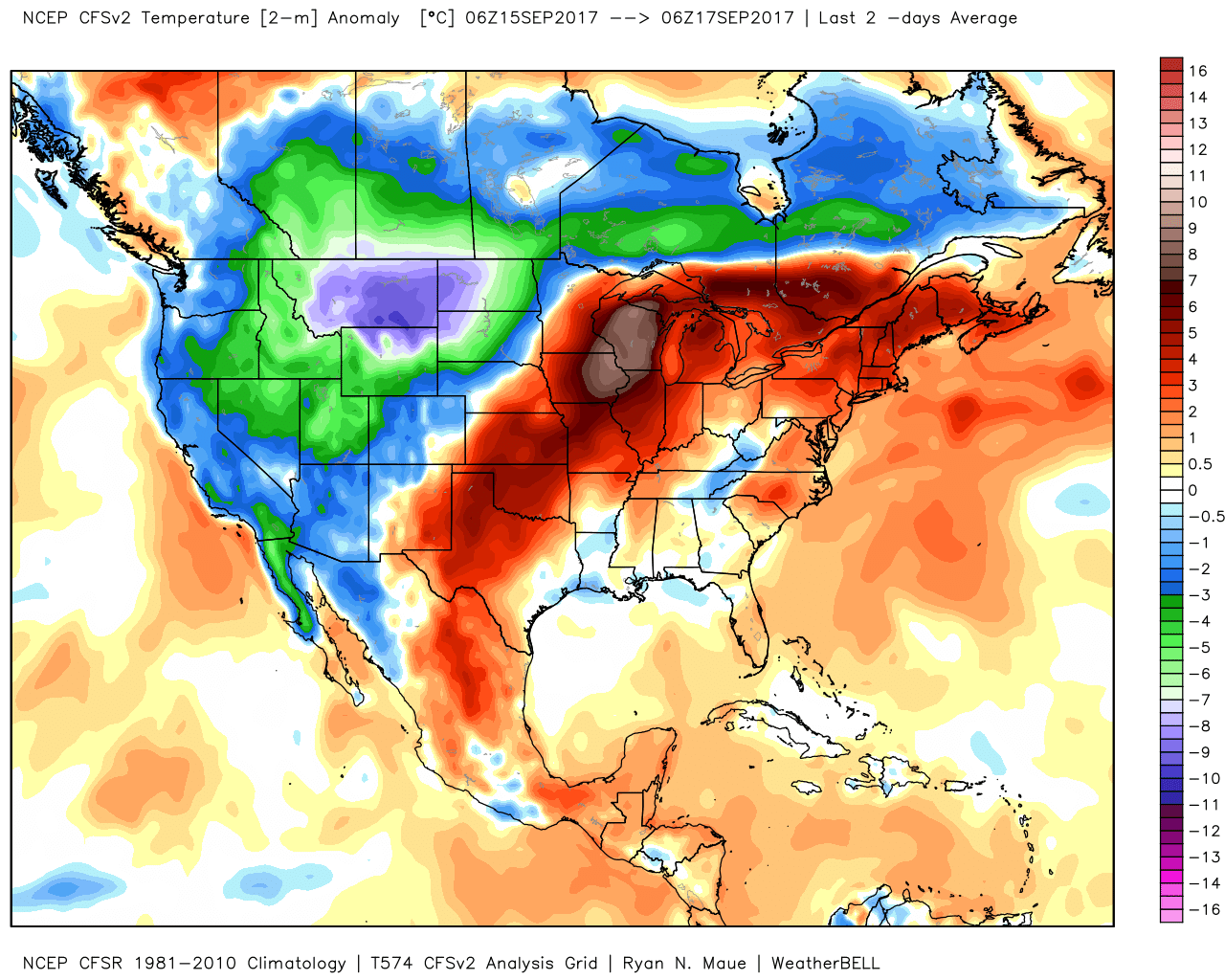 The week ahead
The cool off for Denver will be short-lived, with highs expected to climb back above average to start the workweek. Daytime highs this time of year average in the upper 70s, but we'll be in the low to mid 80s through Thursday or so.
It'll also be another pretty dry week across the region, with the latest operational GFS not showing much in the way of moisture along the Front Range through Friday. Perhaps some storms this afternoon, with a few days showing 10 - 20% pops, but nothing to get all that excited about as we continue to dry out.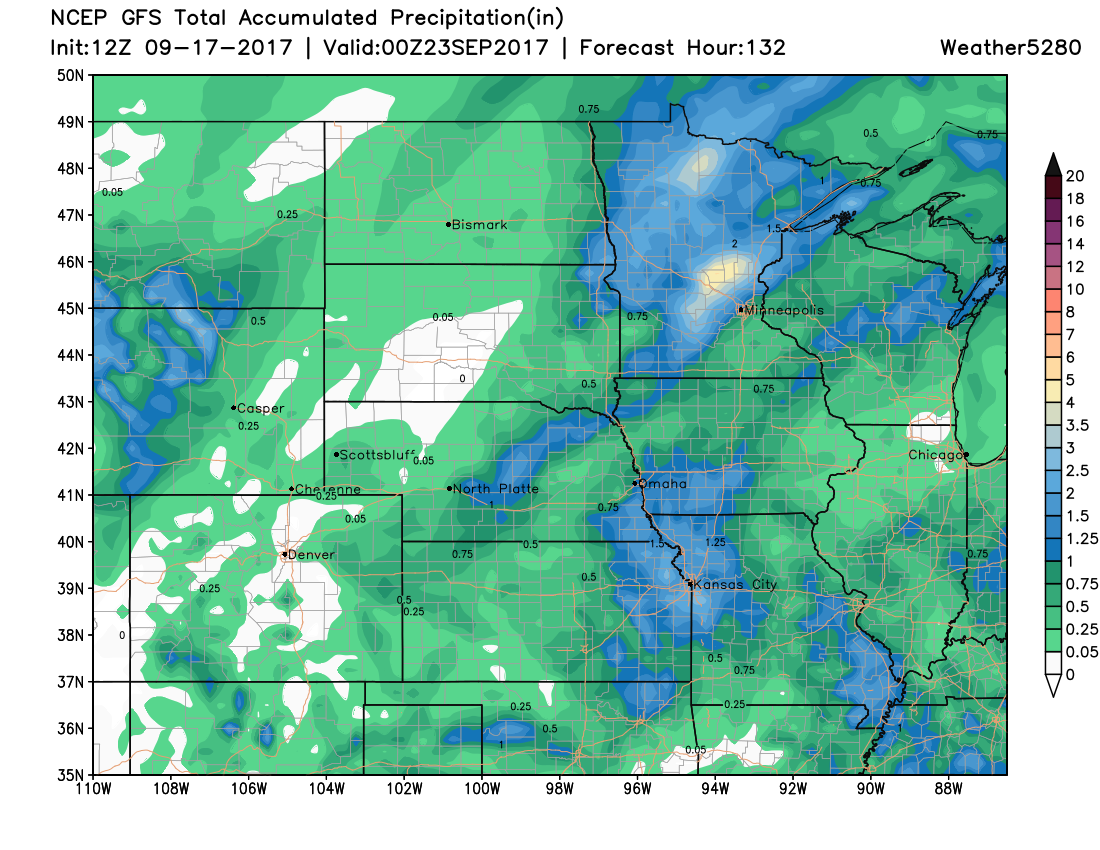 A quick look ahead
For those eager for some fall-like weather, it does look like the second half of September will have a bit more to offer in this regard, despite the warming over the next few days. Medium range models show a pretty strong cold front arriving by the middle of next weekend, and keeping us cooler into next week. You can see in the graphic below, the oranges and reds are replaced with dark blues and purples across eastern Colorado – that's in the 6 - 10 day timeframe: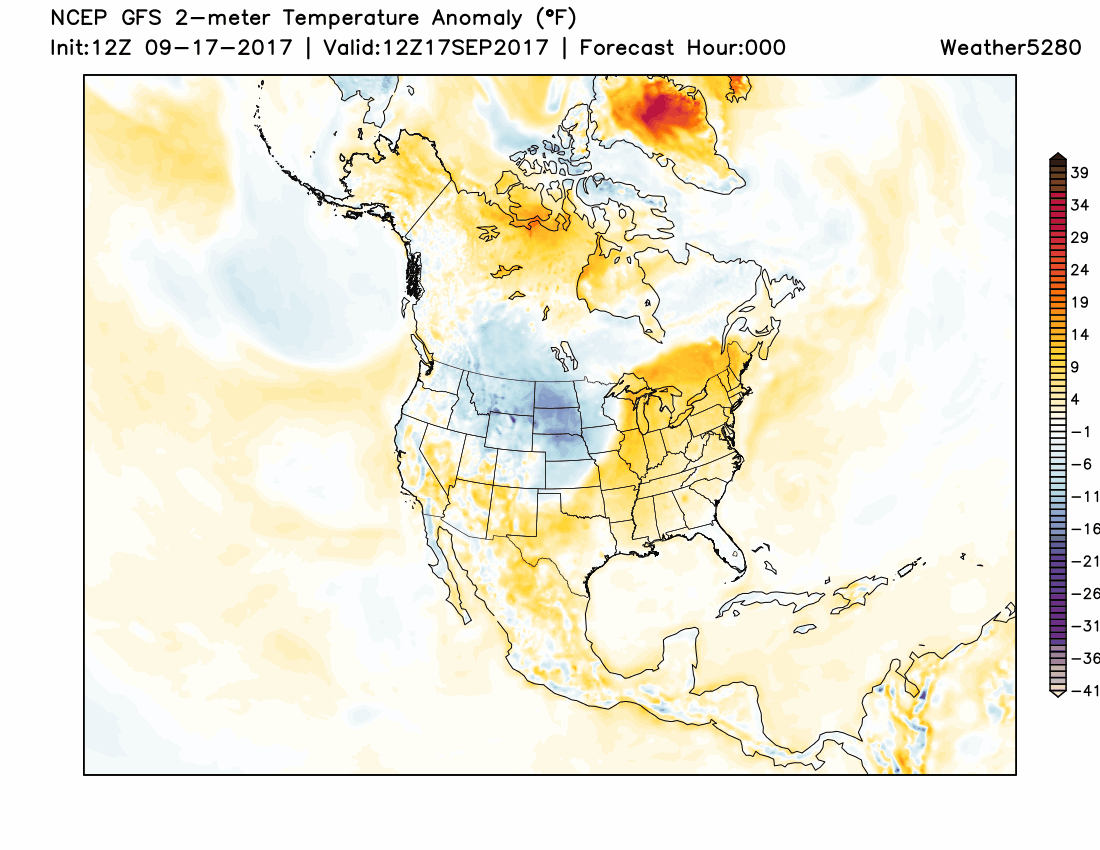 A lot of details to be worked out here, but models are also suggesting we may finally see a bit of moisture with this front as well. At the moment, while this looks like some chilly air, it doesn't look quite cold enough for snow at lower elevations. Instead it looks like perhaps a nice early season snow for the high peaks, and maybe, just maybe some rain across the plains. The EURO mean precipitation anomaly for the next 15 days would suggest so, and we know this coming week won't help much in that regard: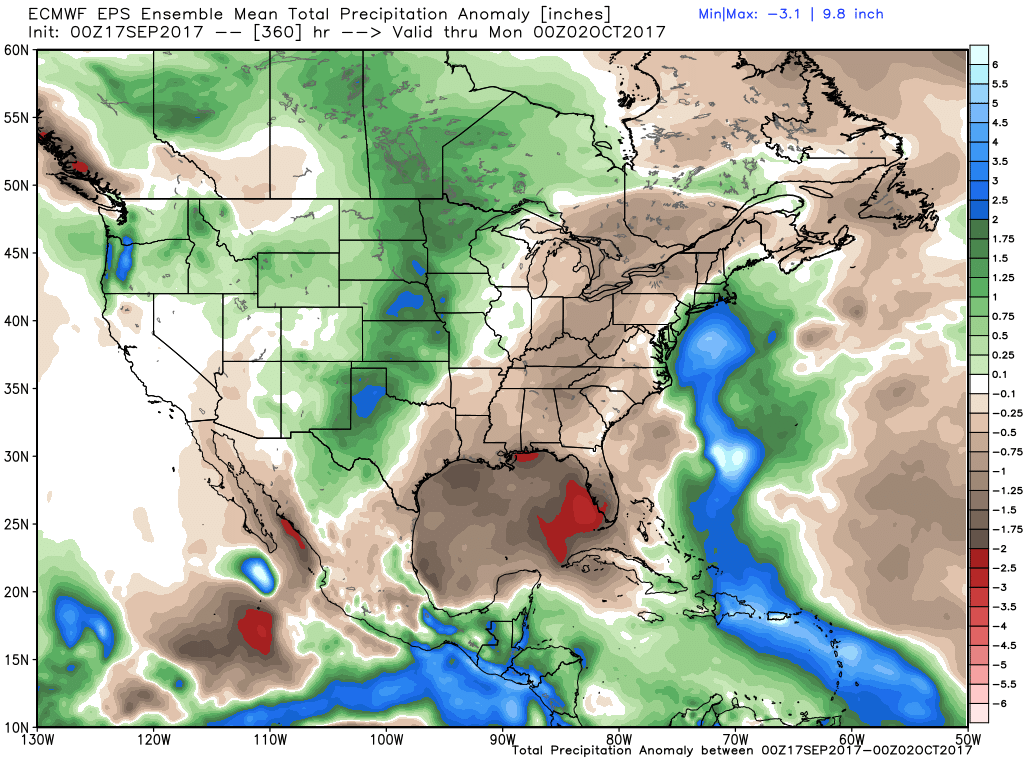 Enjoy the warm weather over the coming days as we all know it's only a matter of time before summer comes crashing to an end. The calendar says Autumn starts Friday, it could our weather will agree.