A quick state of the atmosphere today, mostly to say welcome fall (!) and thank you for delivering some much needed moisture upon your arrival.
We recorded our first measurable precipitation in over a month at our station yesterday, with 0.50" recorded on Saturday, and a few more hundredths of an inch so far today. Denver International Airport meanwhile picked up 0.83" yesterday, after receiving just 0.2" month-to-date prior to yesterday.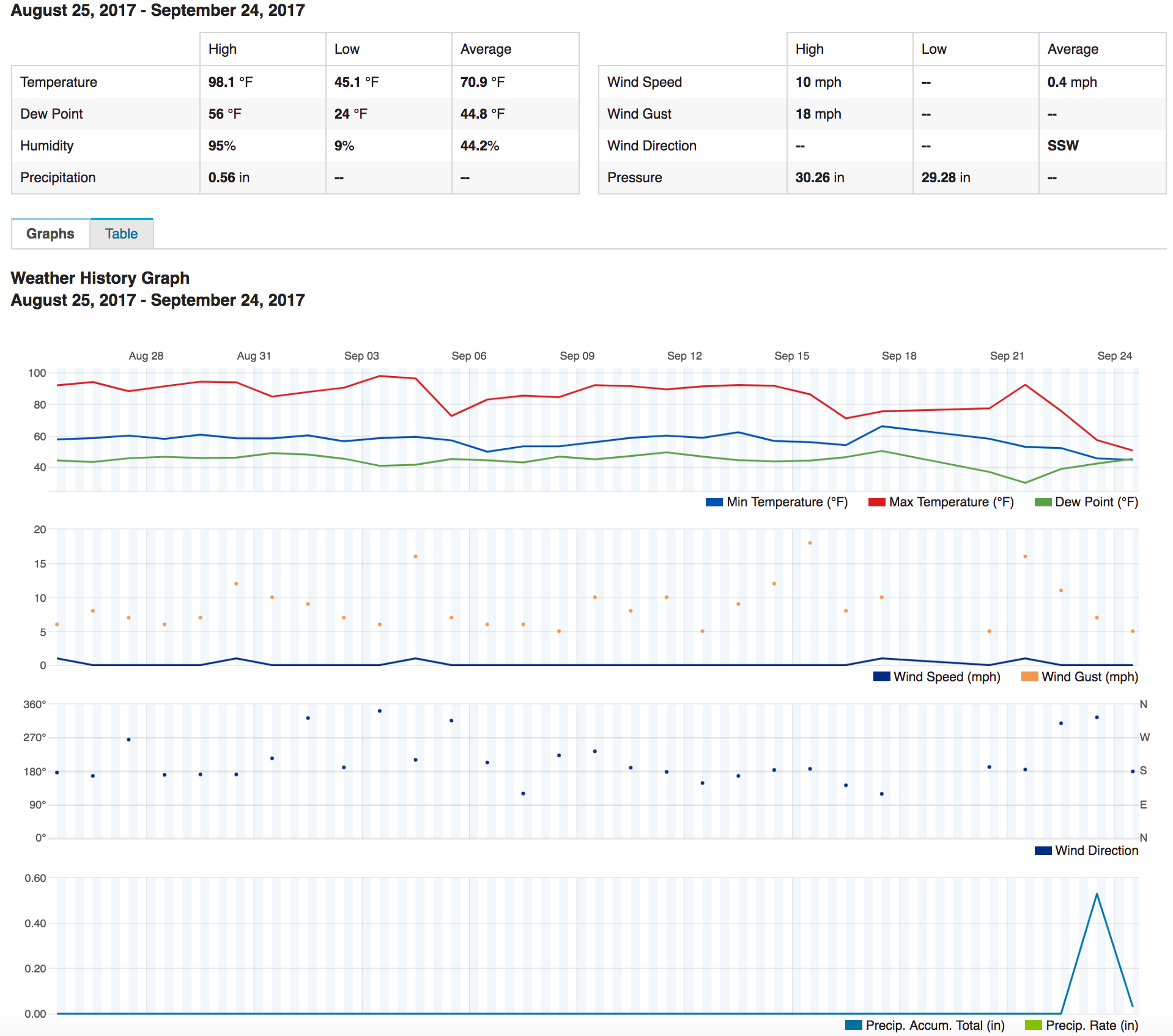 Denver wasn't the only location that picked up some much needed moisture yesterday, with much of eastern Colorado seeing greater than 0.5" from yesterday's rains: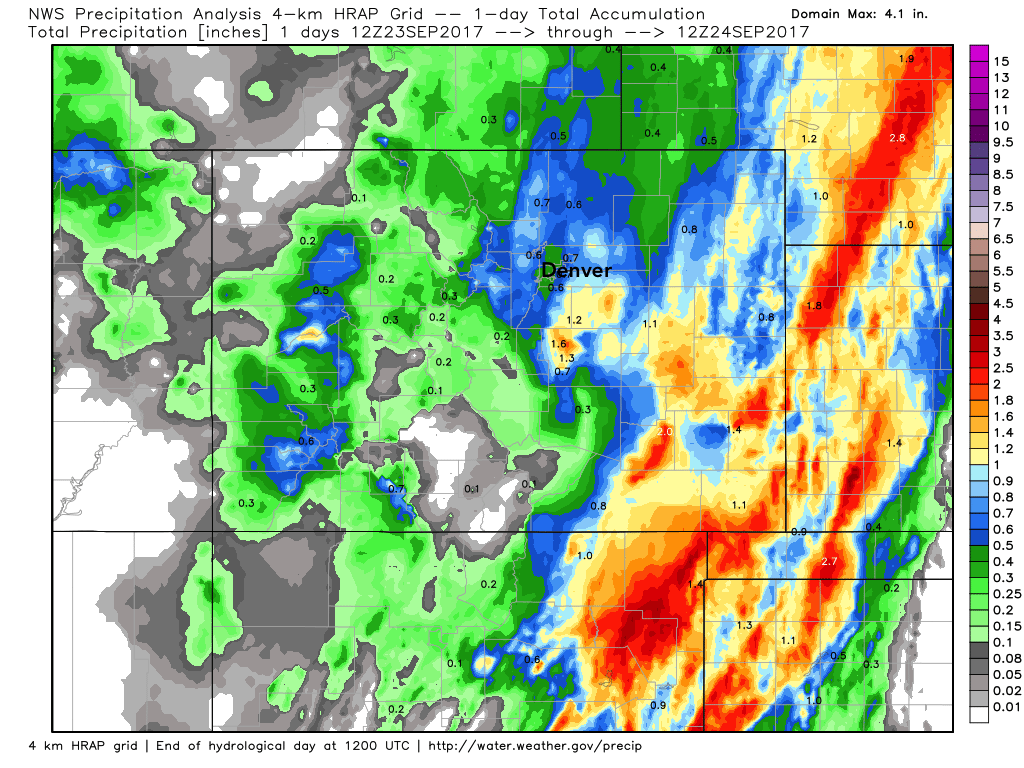 In addition to the rain at lower elevations, many mountain locations saw their first flakes of the season as well – including some nice accumulation in spots! Here's a shot from Loveland Ski area this morning, with ~4" of fresh snow!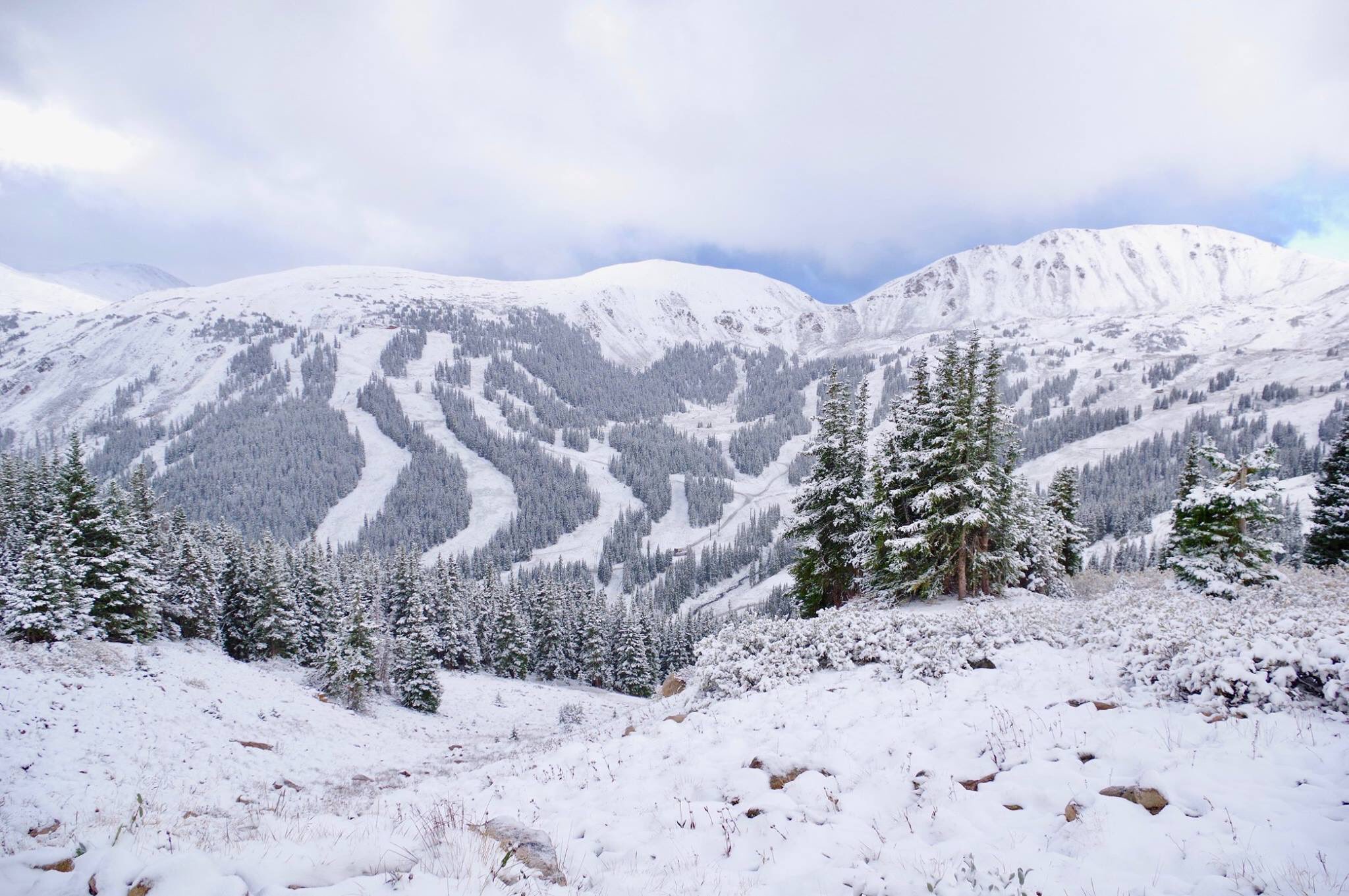 The week ahead
The week ahead will start chilly, with highs Monday similar today. MOS guidance has highs in the low to mid 50s for Denver, with 40s for highs in the high country.
We'll see scattered showers remain in the forecast as well to start the week, with about a 30% chance of showers in Denver Monday to accompany those chilly temperatures.
By Tuesday we start a warming an drying trend, with highs rebounding into the low 60s.
Wednesday looks very nice, with just an isolated storm chance and highs in the mid 60s to near 70 degrees.
How we end the week remains a bit in question. Another wave will impact the state as it pulls out of the southwest, but for now it looks like the greatest impacts may be felt across southern Colorado. For now will plan to knock temperatures down a few degrees for Thursday and Friday, and increase precipitation chances a bit as well. The EURO isn't all that excited about moisture chances for Denver, but the GFS has better upslope, and actually looks decently wet in its ensembles, so certainly something to watch.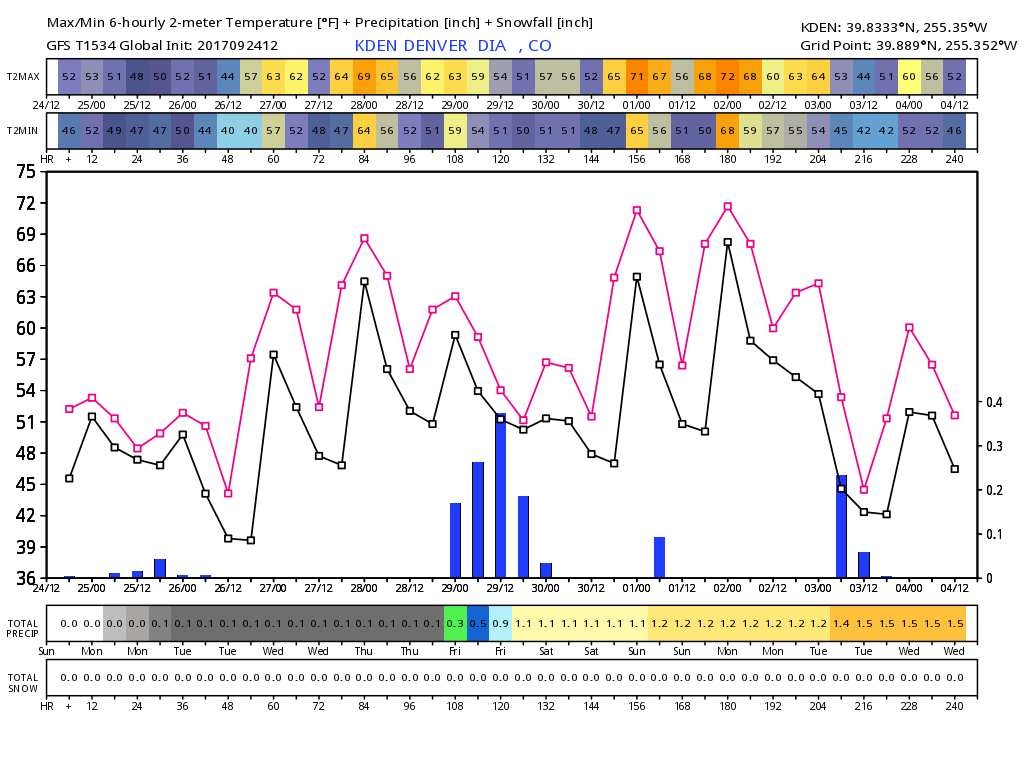 We'll have to see how fast the trough moves through, but indications right now are that weather will be improving and warming for next weekend behind the end of week trough.