Hello, October! Err... Rocktober! Quick SOTA here this afternoon as we get set for the Broncos and prep for another chilly start to the week!
We finally warmed up a bit this weekend, and even saw a some sun too. This won't last long, as changes are already being felt across northern Colorado. A system is bringing another round of mountain snow, lower elevation rain, and cooler temperatures to end the weekend and start the week.
Mountain snow will continue increase through the remainder of the day, with winter weather advisories and warnings posted for most of northwest Colorado though Monday. Snowfall totals across the passes will range from 8 - 16", with 4 - 8" at lower mountain elevations. The WPC 50th percentile forecast shows a pretty good snow for the north-central mountains: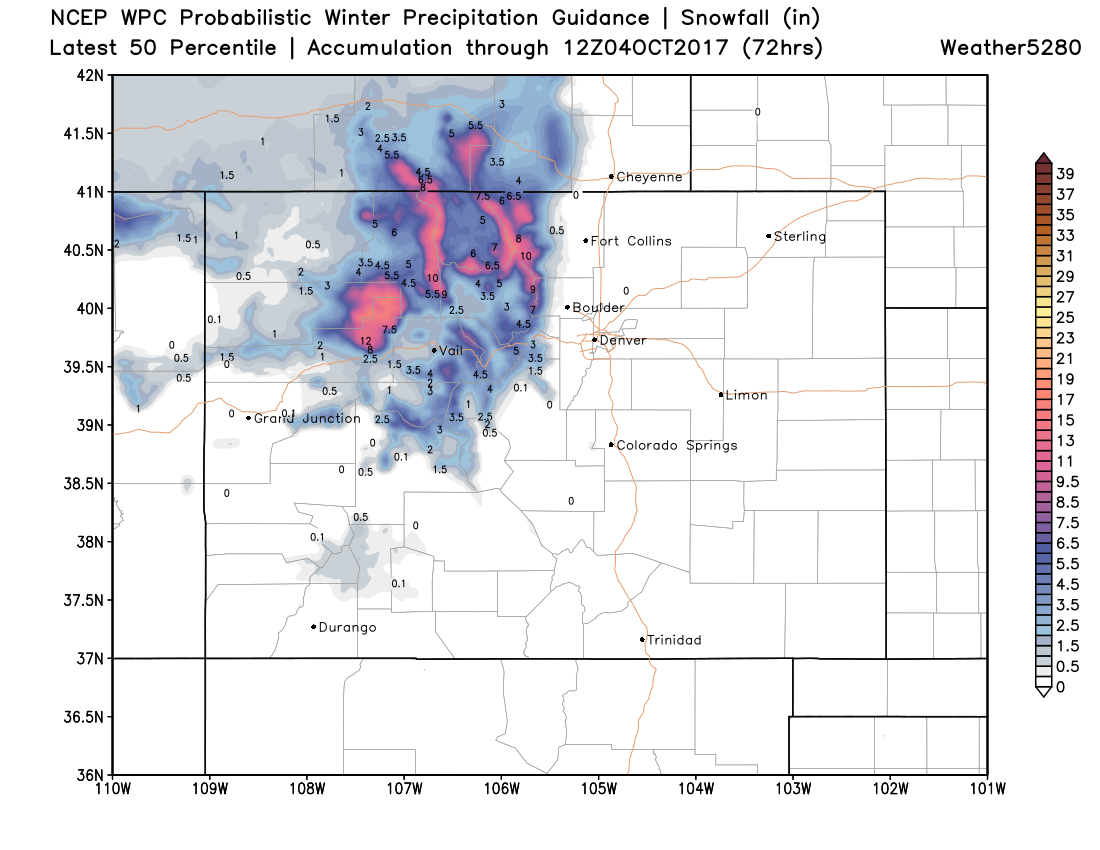 Moisture will eventually spread across the plains too. Pretty good agreement that the greatest rainfall potential from this afternoon through Monday night will be across the northern metro areas – Boulder, Loveland, Fort Collins could see some beneficial moisture with this system. Denver will be on the edge, with those along and north of I-70 seeing the greatest chance for rain, but a rain chance for the entire city nonetheless.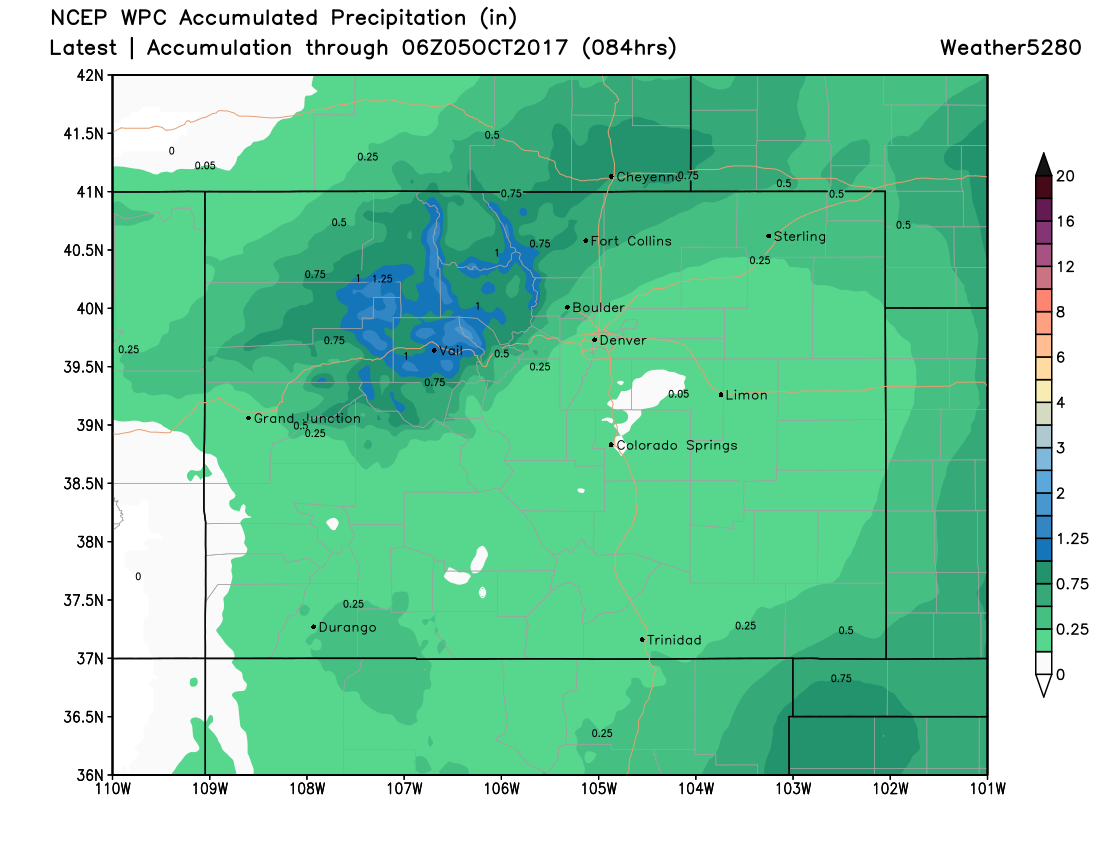 Along with that chance for rain will be some cooler temperatures as well. Denver will top out near 60 on Monday, with mid 50s likely for Tuesday, with a 30 - 50% chance of showers each day.
Beyond Tuesday, we should gradually warm through the end of the week, though afternoon storm chances may stick with us through the remainder of the work week: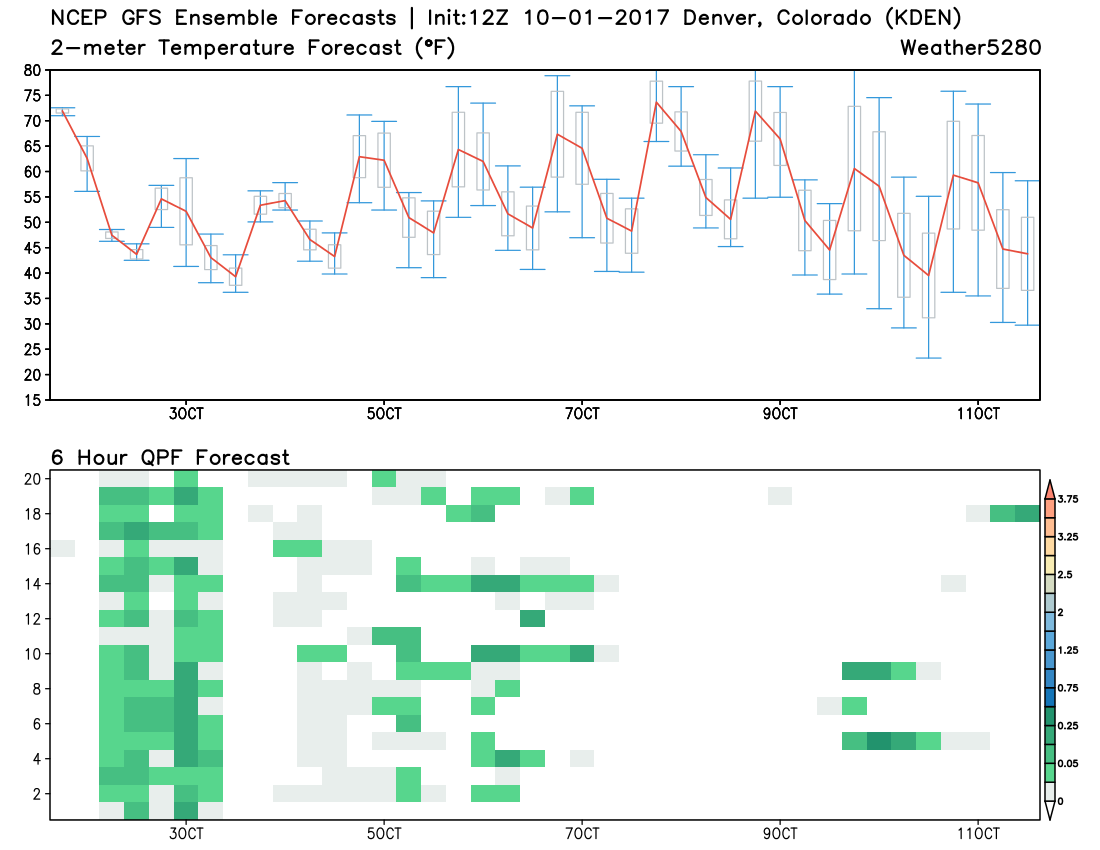 Medium range suggest we'll remain relatively active, with another system perhaps swinging through early next week.