While temperatures have climbed into the low to mid 80s across the metro area this afternoon, the warmth will be short-lived. Much cooler air is headed our way to end the week, along with at least a chance for some rain and snow.
Changes will arrive Thursday. Highs Thursday may climb into the upper 40s in Denver, but will be falling through the day as our front moves through northeast Colorado. Behind the front we'll see a chance of rain and snow showers for Thursday PM and overnight Thursday into Friday.
Friday will be quite chilly around here, with latest MOS guidance showing highs in the upper 30s and low 40s across the region, under partly cloudy skies. Overnight lows Friday morning and Saturday morning will likely be in the low 20s for the Denver area.
Snowfall Forecast
We're not expecting much with this storm, but a few locales could see some minor accumulation, especially for those of you living at higher elevations to Denver's west and south. Within the city proper we don't see a lot of support for any accumulation at this time.
Here's the latest GFS depiction of what will unfold tomorrow into Thursday. Notice most of the heaviest snow (darker blues) are confined to the foothills west of Denver, and that any snow that does fall will be quick-moving (each frame is 6 hours apart):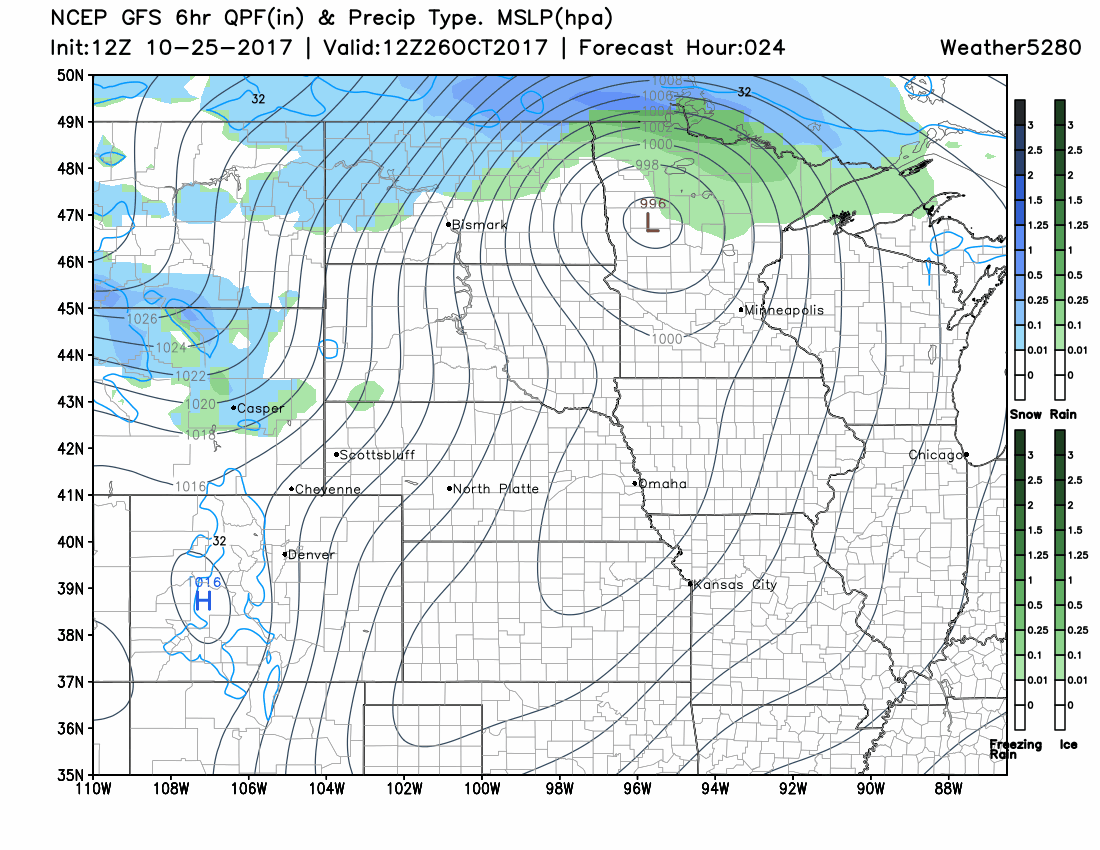 The map below should give an idea of what we're expecting as far as totals. In Fort Collins, Denver, Colorado Springs look for little to no accumulation, with up to an inch possible for areas a bit higher in elevation and closer to the foothills/Palmer Divide. For those in the foothills you may manage a few inches, generally 1 - 3" looks like the best you'll do, but this could translate to areas of icy conditions if travels take you west of town Thursday and Thursday night.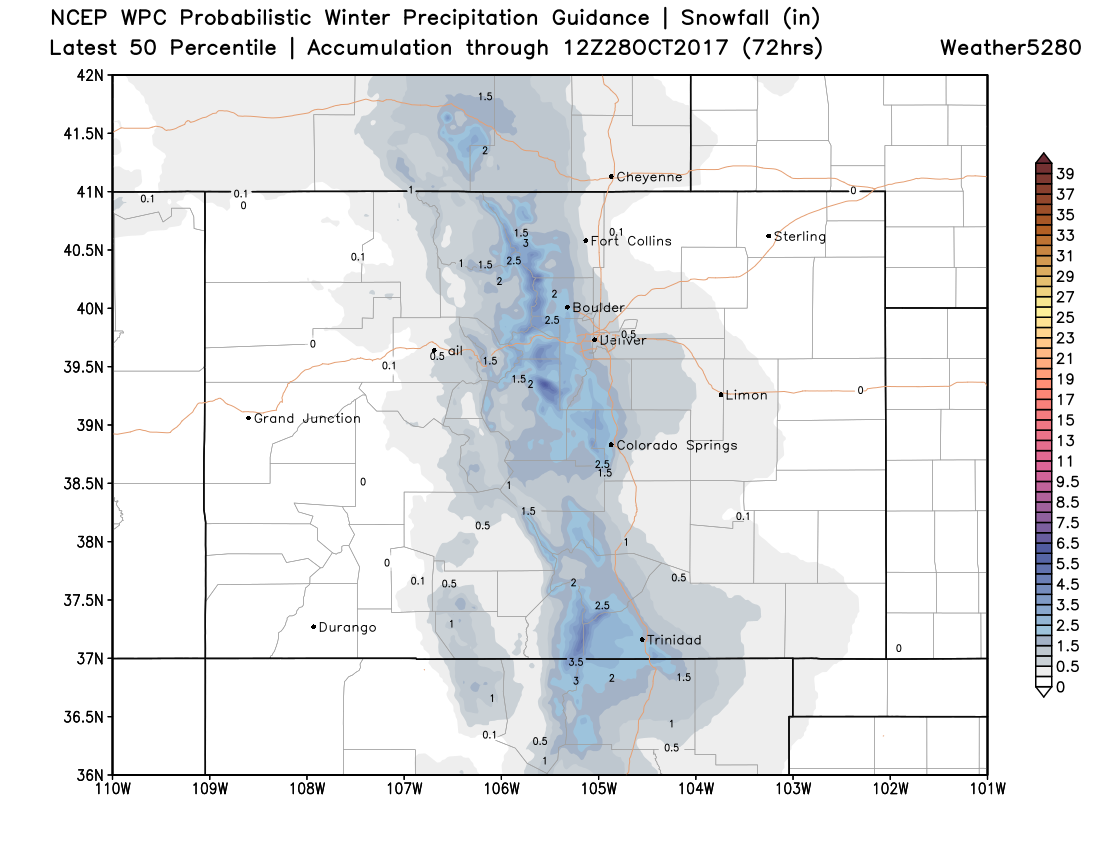 By Friday any snowfall we do see should be well done, with only the chilly temperatures to contend with. Temperatures Friday morning will be well below average across the entire region: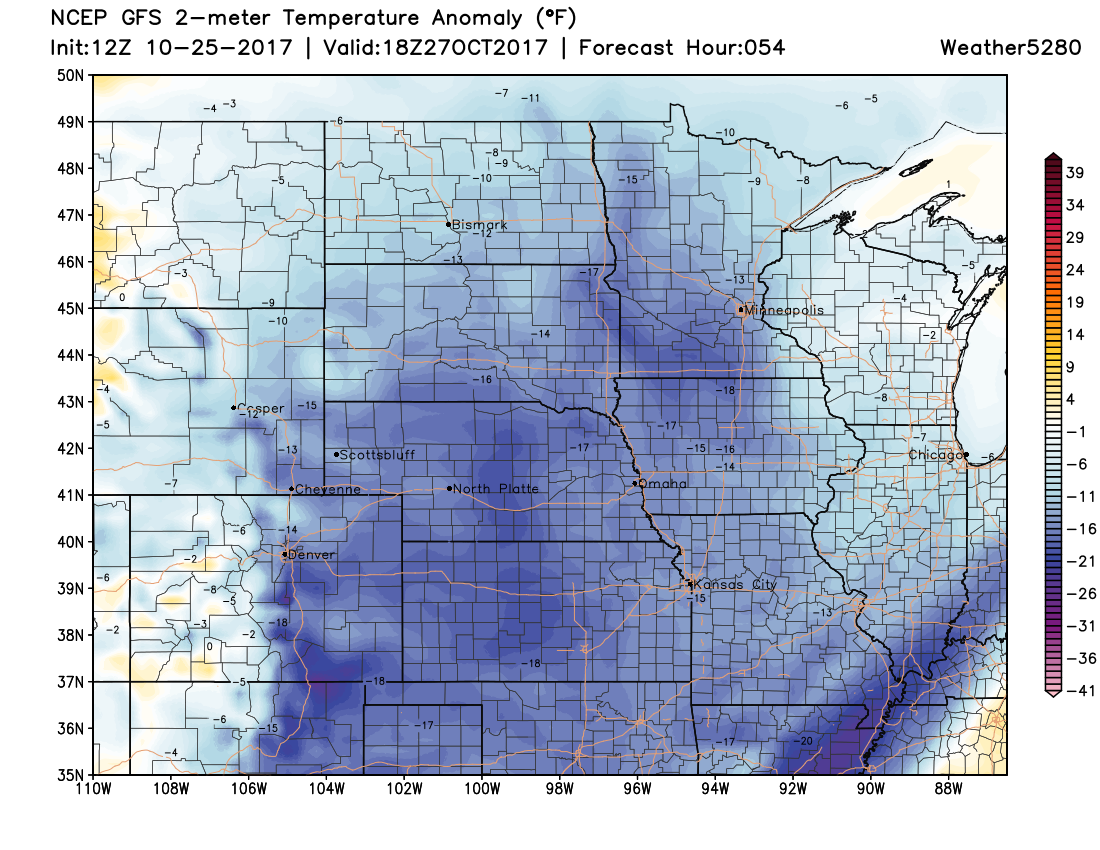 With a warming trend for the weekend!