After another beautiful October day changes are on the way. Highs this afternoon will top out near 70 along the urban corridor with highs on Monday some 30 to 40 degrees colder across the region.
Our next cold front is set to move through Sunday evening and overnight across eastern Colorado and deliver big changes to our weather - mostly temperature changes though.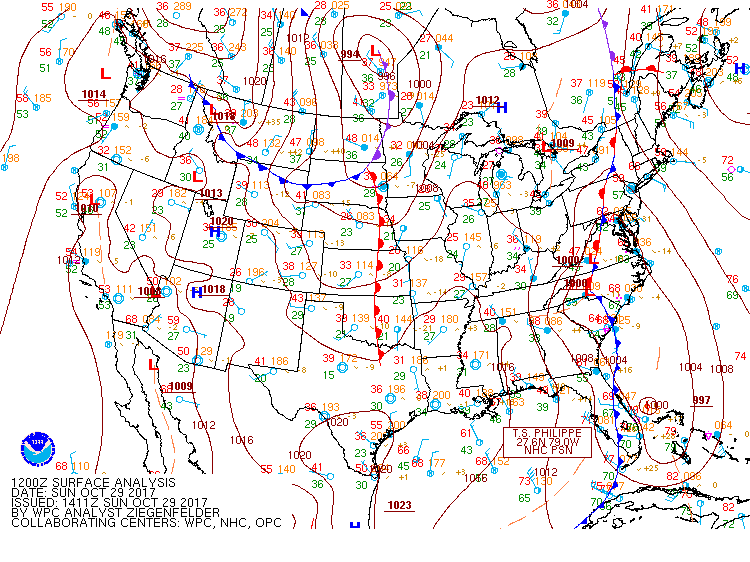 Behind the front, we'll see a chance of light precipitation. Like last week this won't be a big snow maker for the urban corridor, but instead, we may see some light rain, freezing drizzle, and eventually snow Sunday evening through Monday morning as upslope flow sets in behind the front.
Coverage doesn't look all that widespread for precipitation, so it is tough to say how much impact this will have on the morning commute. That said, areas of ice certainly look to be a concern from the Palmer Divide north through Denver to Fort Collins, so do plan to give yourself a bit of extra time tomorrow morning for your commute and to scrape your windshield if needed.
As for snowfall totals, we're again looking at most areas seen less than an inch from this system, with only a few locales up against the foothills doing better than this. Our probabilities show 60-70% odds we see a Trace of snow in Denver, but only a 12% chance we see an inch or more.
Similar numbers for Fort Collins and Boulder too, with only slightly higher probabilities across Colorado Springs where a secondary push of snow will be possible Monday night.
The best snowfall across the state will be with that secondary system Monday and Tuesday, with the greatest snowfall expected over southern Colorado, and aside from some lingering snow shower Monday night and Tuesday morning in Denver not much expected this far north.
A look at the 50th percentile forecast from the WPC shows this. Pretty good snow for our southern mountains, perhaps some light accumulation around the Colorado Springs area (Monument hill), but very limited snow expected along the northern I-25 urban corridor: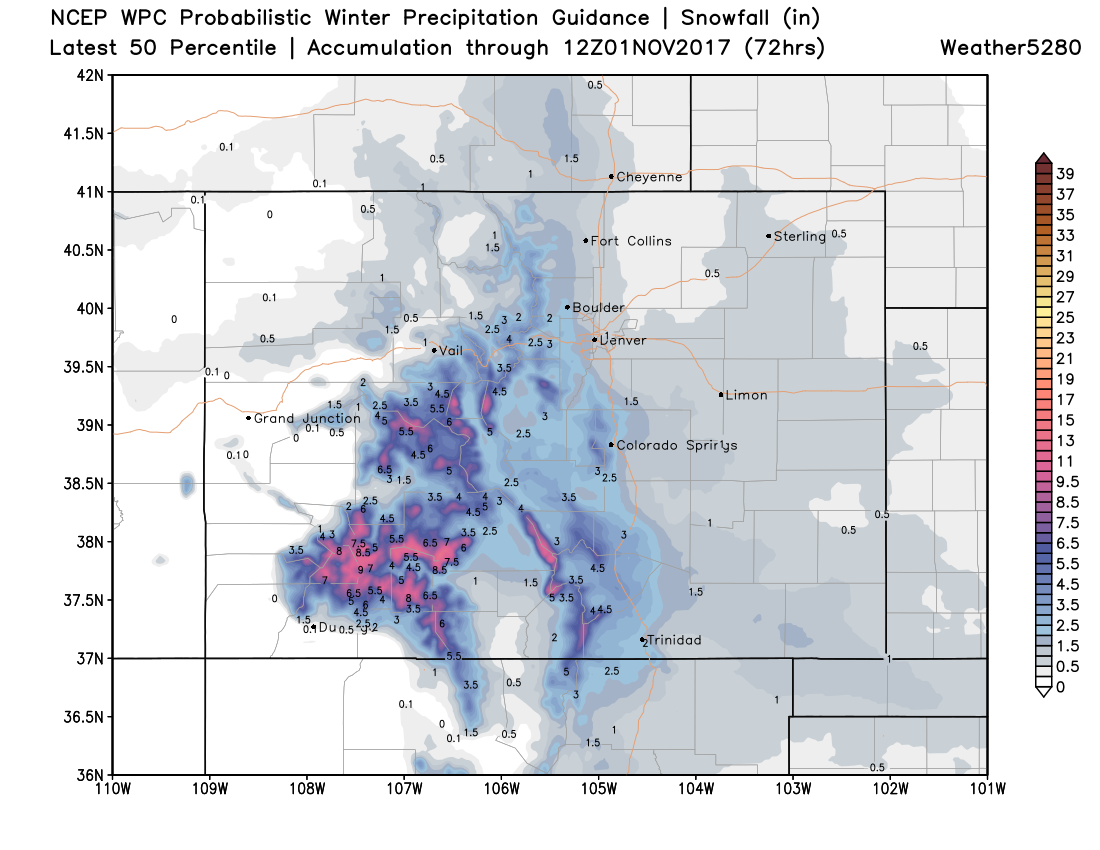 The biggest story for us will be the dramatic change in temperature. MOS guidance has highs along the Front Range in the low 30s on Monday with overnight lows near 20 Tuesday morning. In the animation below you can see those warmer than average temperatures today (oranges/reds) replaced by colder than average temperatures for Monday and Tuesday across eastern Colorado. Following this cool down, however, will be a quick return to milder weather with highs in the 60s by Wednesday.