There are two pieces to this latest weather maker moving through Tuesday morning and the second by Tuesday afternoon and evening.
It's the first of which that bears the closest watching because of the icing threat coming with it followed by a quick transition to snowfall. That transition already occurred in northern Larimer County by 7 pm: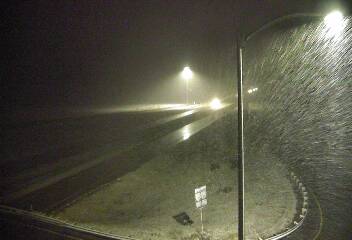 As of 7 pm, Front Range temperatures were sitting in the middle and upper 30s (still some 40s near Greeley). This as precipitation becomes more widespread and moving toward Denver.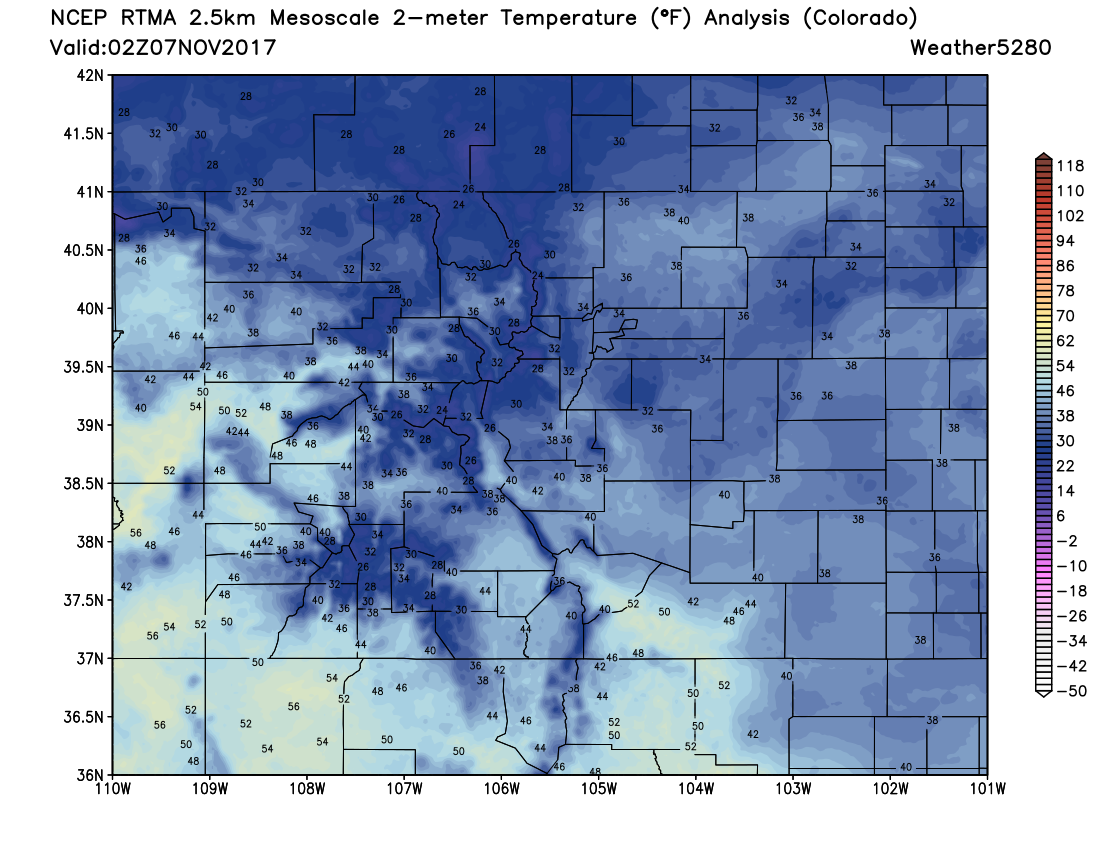 The temperatures indicate that there will be rain initially, then a changeover to snow. This changeover period may come with some freezing rain/drizzle hence the worry about icing.
Any icing that does result will then be covered by some snowfall. If you've lived here long at all you know that that is a combination that spells a bad commute if crews don't treat the roads properly.
Timeline:
9 pm through Midnight: Rain, freezing rain, snow move through Larimer and Weld Counties south into Boulder, Broomfield, Adams and Denver Counties.
Midnight to 3 am: Freezing drizzle and snow move through Arapahoe, Jefferson, Douglas, and Elbert Counties.
3 am to 6 am: Snow, in most cases, continues to fall over the greater Denver area and some light accumulation is possible. We see little reason to adjust our initial forecast which we are holding onto for this update.
The morning drive: Icy areas are possible for everyone. However, those surfaces that have been properly treated with de-icing material will be 'okay' in the morning. It's the bridges, overpasses, sidewalks, and untreated surfaces that may be slick.
9a to Noon: Pockets of snow for some. The mountains seeing heavier snowfall developing that will slide into the metro areas for the afternoon and evening. We will have an update on that tomorrow.
In all for the city area, this is more of an ice scraping event than a shovel event for many of us. Of course, the west side, foothills, and the mountains will have their shovels handy as the icing potential is in the metro and plains tonight. Perhaps that secondary push of snow will help a few more of us see some accumulation on Tuesday. We'll see.
Snowfall forecast
As we said, we'll stick with the totals we put out previously, With icing potential for all cities along the Front Range tonight:
Fort Collins: 2 - 5"
Boulder: 1 - 4"
Denver: 0 - 3"
Castle Rock: 0 - 3"
Colorado Springs: 0 - 2"
With that, we see this as the most likely totals scenario through tomorrow night. You'll note a few streaks of heavier snowfall totals pulling off the Rockies, but mostly a pretty light snow event:
A higher-end solution will look something more along these lines, with more Front Range cities seeing a 1 - 4" snow, rather than say 0 - 2". At this time this looks like the less likely scenario, but the potential is there: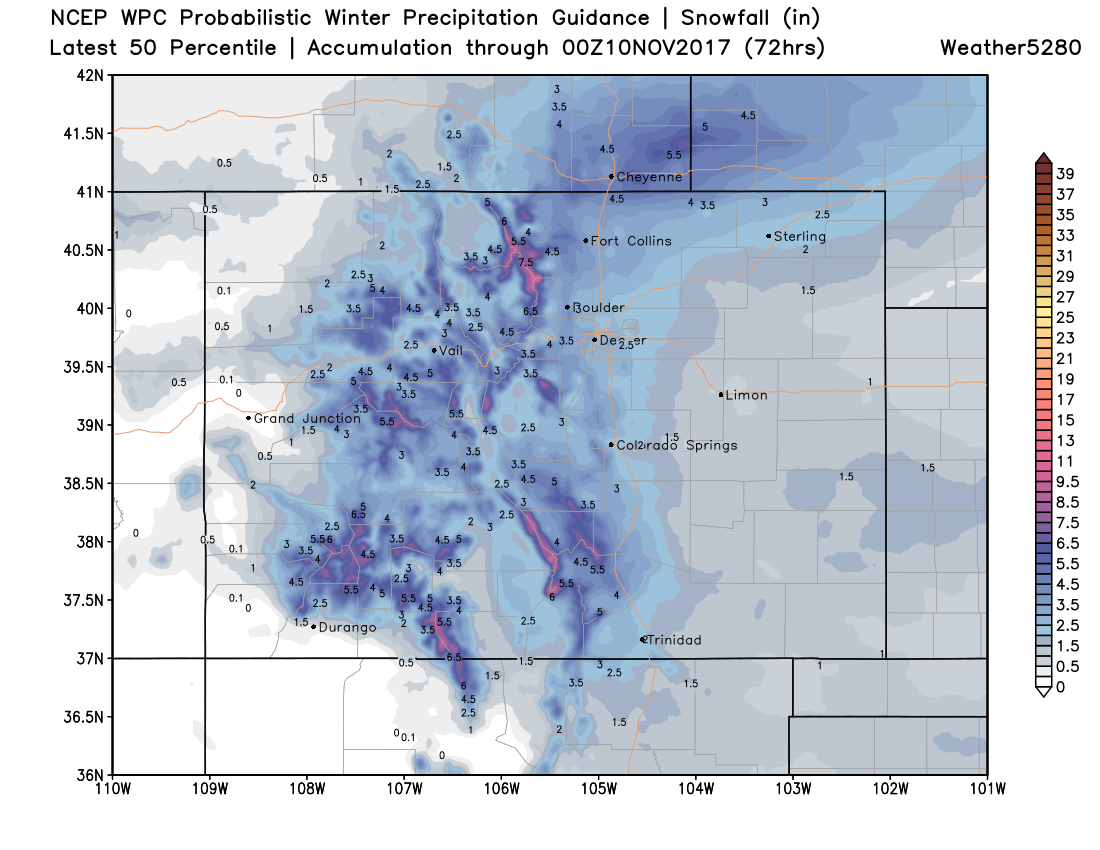 Again, these totals take us through tomorrow night, so will include any secondary push of snow we see Tuesday afternoon and overnight, not necessarily what you will wake up with in the morning, especially the further south you go.
Stay warm tomorrow! Temperatures in the 30s for highs before a warming trend on Wednesday. Please take your time on the roads if you have to commute on Tuesday.