We are still tracking two disturbances for the next week. The first arrives Wednesday night and the second will be this weekend on Saturday.
Let's focus on the first for the purpose of this update.
A cold front is sitting just north of the state and this will sag into the area tomorrow to bring cooler temperatures following Tuesday' tied record high of 69. By comparison, Wednesday's highs will be nearer the lower 50s as a result of this system.
With this temperature contrast comes wind, a sharp northerly wind that will be pushing in the colder air along with cloud cover progressively through later Wednesday. We will see clouds increase most notably closer to sunset Wednesday before snow develops toward the later evening and Thursday morning (there may be some rain/ice initially).
Here's an animation showing every 6 hours from late Wednesday afternoon through late Thursday.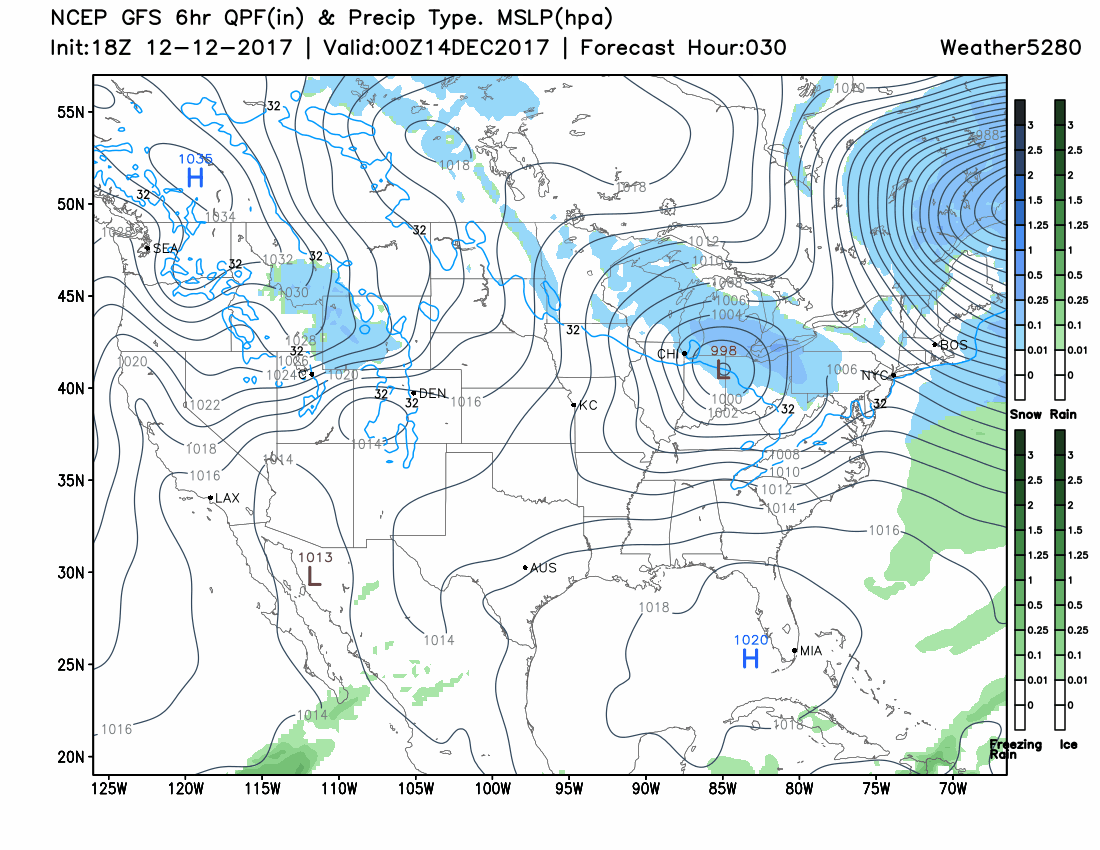 The best chance of snowfall around Denver is between 9 pm Wednesday through noon Thursday with a peak in the early morning Thursday just before and during the commute.
The result may be a couple/few inches around the immediate area. The mountains will come away with pockets of 4"+, the foothills 2-4" possible, and the metro area 0-2".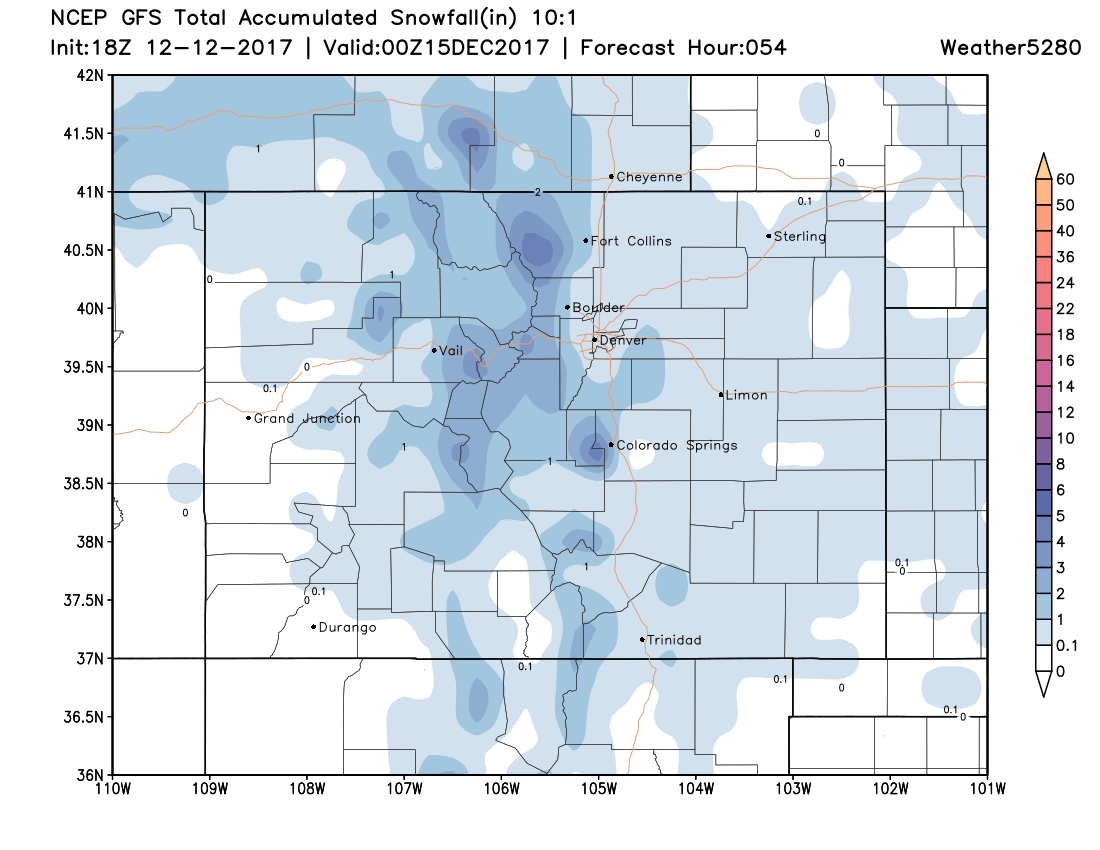 Considering how dry we are and the low humidity level we could see these totals shift lower. The only way to combat the dry lower levels is to slow the system down enough to accumulate snowfall as forecast. If the timing shifts or shortens we won't see much at all in the Denver area.
Related: Insider update: after long wait, is snow set to return to Colorado?
So, while we aren't talking about a 'gangbuster' system. However, the timing and temperatures may be enough to create a slow commute for some routes Thursday morning.
As the snow begins falling, temperatures will be hovering near freezing allowing for initial melt. Then, temperatures drop to 20-25 by Thursday morning allowing for some icy areas with additional snowfall on top.
The ultimate road situation will be the result of road crews' work...
It is important to not be lulled to sleep by this storm system, just because of how nice it has been. It will likely impact the Thursday morning commute, and that is something you need to account for, if you have to travel.
Beyond this system, clearing later Thursday, we will be watching Saturday's system. As of this post, the Saturday system is quite similar to this one moving in tomorrow, though at times models have show just a bit more favorability toward moisture with the weekend storm. We'll be watching, and pass along updates as needed.