Well, we fell just short of setting the record for longest snowless streak during the winter season with our snow on Wednesday. Denver International Airport recorded 0.4" of snow with our last system, ending the streak at 65 days without measurable snowfall in Denver.
As we mentioned in Tuesday's update, our next system slides through later today. While for a moment it looked like it could deliver a bit more of a punch than recent storms – somewhat unsurprisingly that no longer appears to be the case.
A cold front, sitting north of Colorado at this hour, will move through the region later Saturday, and drop highs 5 to 10 degrees across northeast Colorado for Sunday.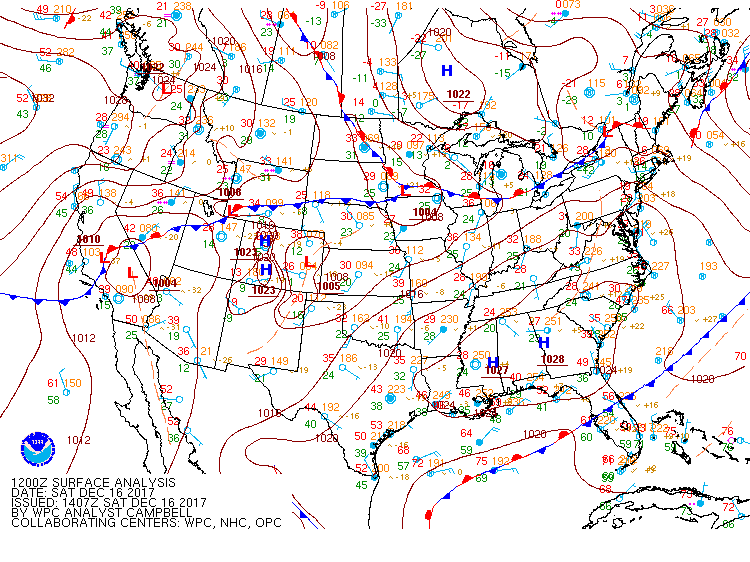 Precipitation will be limited with this system, even more so than the one from this past week. With that, we expect very light snowfall to occur – mainly north of Denver – with many folks seeing just some very light freezing drizzle and fog. Biggest concerns with this system will be the potential for some spotty icy conditions on the roadways, especially along the northern urban corridor, eastern plains, and Front Range foothills.
Below is the latest WPC 50th percentile snowfall forecast. It'll be hard to do much better than this in the snow department:
Sunday will be chilly but mostly sunny across the region. High pressure will build back in for the start of the work week, before our next change arrives later this coming week.
This next system will likely be the start of a bigger pattern shift across the country, and one we'll be watching very closely for its eventual impacts on our region. As we covered on Weather5280 Insiders earlier this week, the upcoming pattern has the potential to deliver some of the coldest air we've seen in a long time. We'll have another Insider update later today, stay tuned!