First, here's a quick look at our snowfall totals from yesterday across the region. The forecast panned out pretty well: light snow across the urban corridor, with pockets of nice accumulation in the Front Range foothills: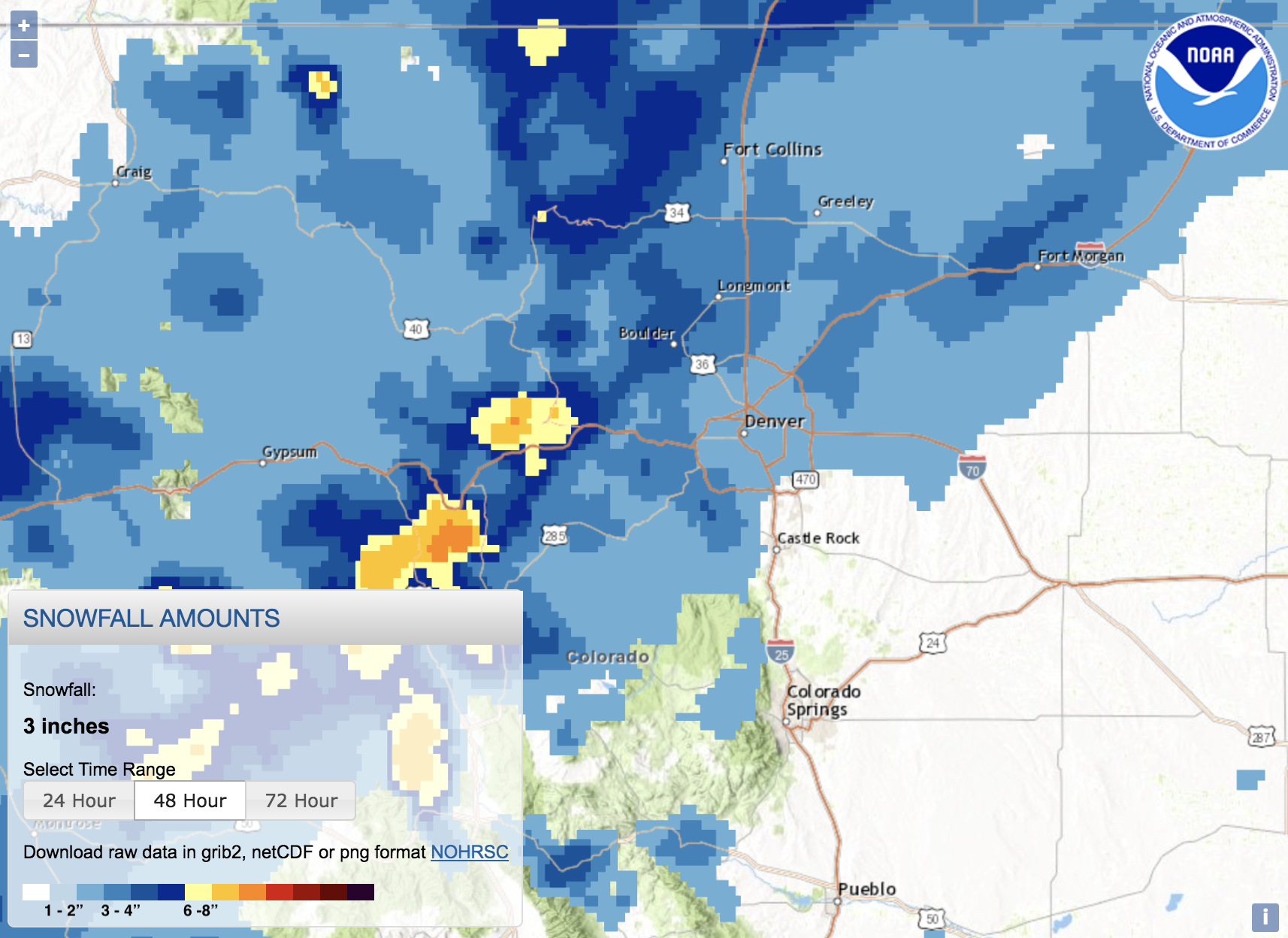 If we compare these totals to our forecast, we see pretty good results, albeit not all that exciting: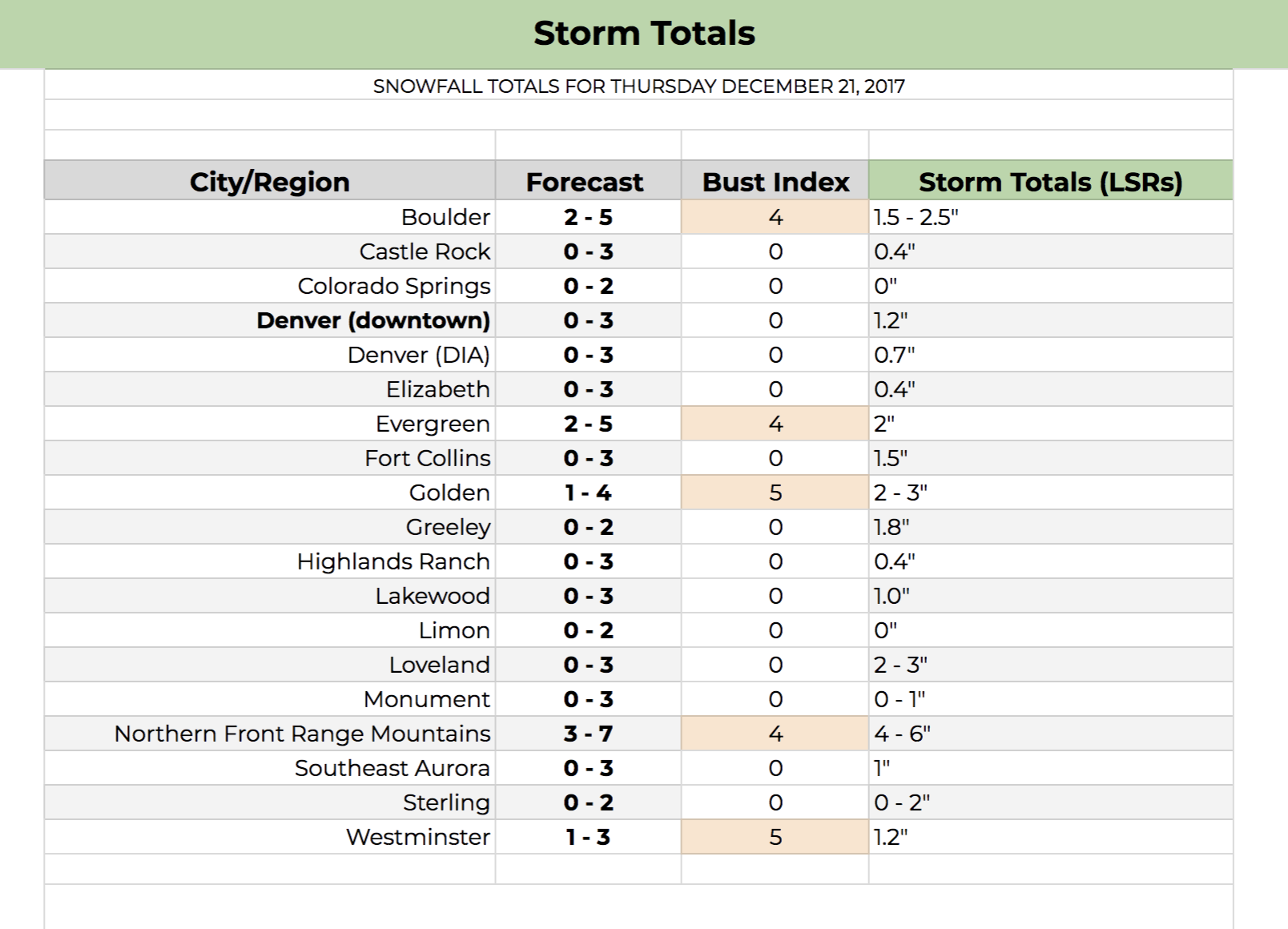 The next wave moves in on Saturday so let's turn our focus to that.
Let's begin by looking at the large view. Here is the GOES-16 image showing a large scale low-pressure area to the west in the northern Pacific and Gulf of Alaska. This feature is sending a plume of tropical humidity and associated cloud cover toward the western US (black arrow). The system to impact Colorado is boxed in black...that is certainly an area that doesn't immediately grab your attention, now does it?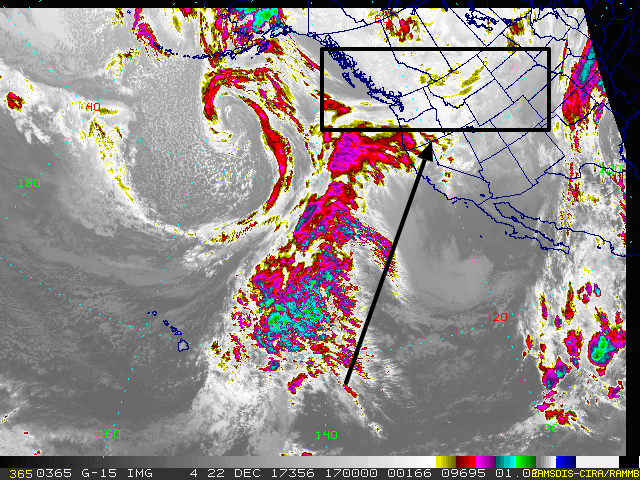 This weather maker is more an area of cold weather than it is an organized deep trough. The cold air is shown here, diving from Canada and clipping Colorado taking most of the coldest air to the east of our region: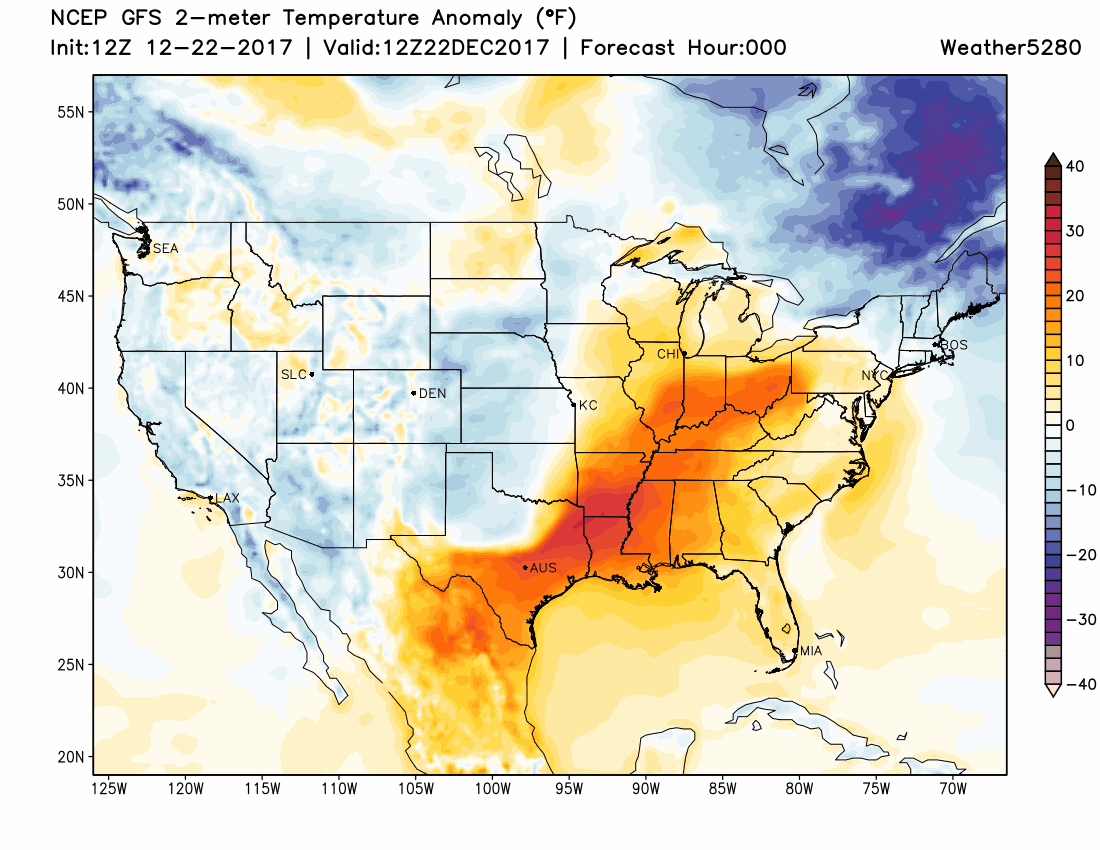 Something to note at this point, see the last frame for Christmas afternoon and just how close Denver is to cold air versus warm air... that Christmas temperatures will either be in the 20s or 40s depending on about 50 miles difference in location of the cold air.
Okay, back to this Saturday system. We've established that it is weak in terms of energy but does have some cold air to support itself. This is much like the system that just moved through and which we briefly discussed at the beginning of this update.
We will begin to see the leading edge of the cold air move in after midday Saturday (that's the cold front). By Saturday evening, overnight, and through early Sunday there will be a chance of some snowfall, albeit not blockbuster amounts because we lack a strong system with lots of energy.
Just like this past system, higher snowfall totals will be found in the foothills west of the greater metro area and to the north.
For us, these numbers are the strongest possibilities: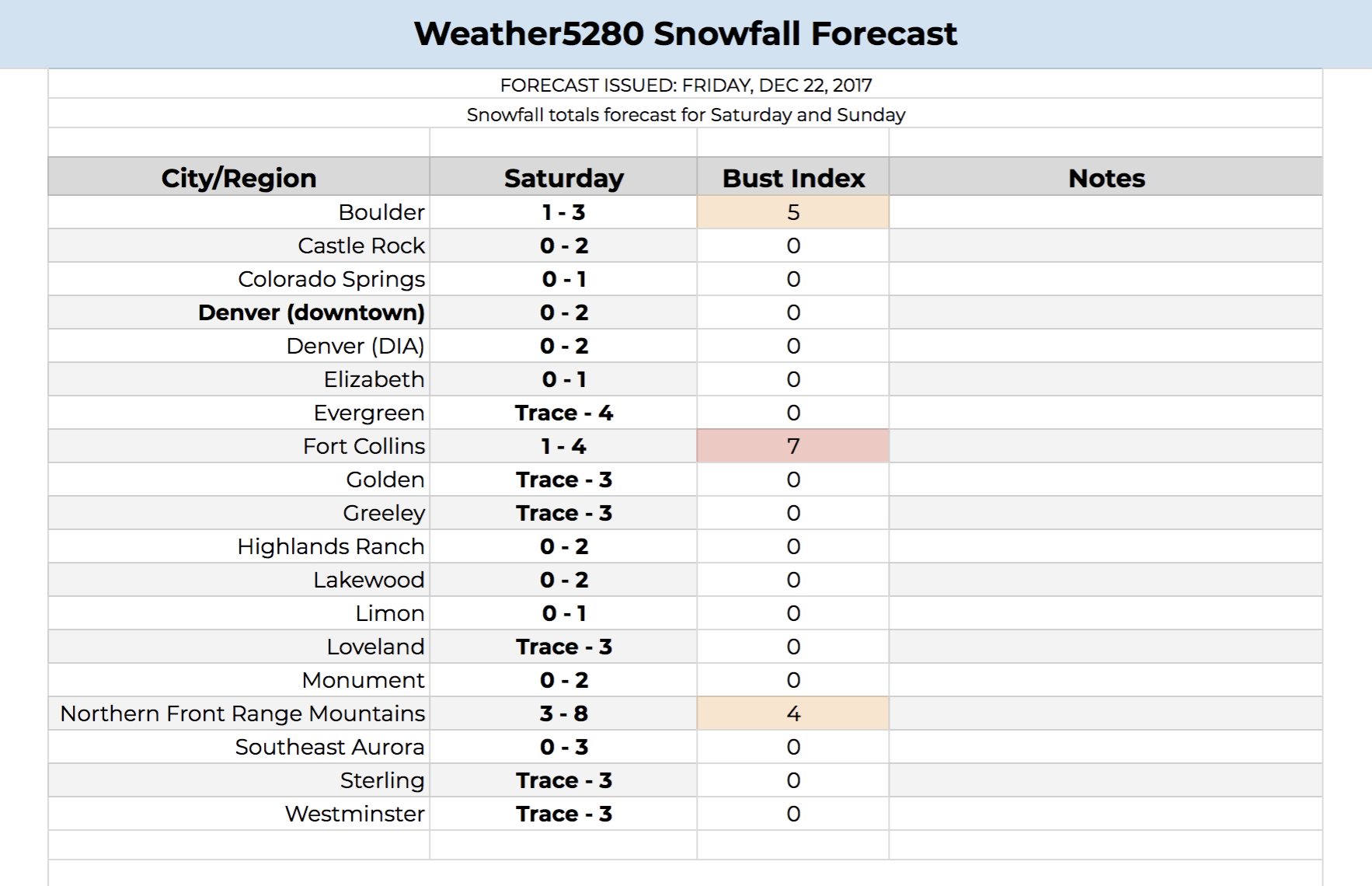 To compare, here is one model's estimate of incoming snowfall. You'll see similar totals and placement with some other modeling too:
The good thing is the higher totals sitting over some of Colorado's resorts, just in time to try some new gear in - albeit a little - fresh snow.
The difference between this system and the last is temperatures in advance of the system. The metro area had a great deal of icing as a result of the very warm temperatures prior to the system's arrival. In this case, the atmosphere is a lot cooler and that will support less of an icing threat.
By Christmas Eve morning, most of the snowfall is done and this system leaves us with temperatures in the middle 30s (we are very close to much colder air, however).
Christmas
As pointed out, very cold air will be sitting over Northeastern Colorado and is very close to the metro area. A difference in roughly 50 miles will mean a mild day versus a cold one with highs in the 20s. If you need to feel cold, and possibly see some flurries too, you can head east just a short drive to find both. Or, make one last visit to Santa and tell him to steer that cold air a touch closer to the city.
We will post an update this weekend about your Christmas Day and ultimate placement of that colder air and flurries.