You already knew this was coming as we promised an update yesterday if things looked remotely interesting for our weather Wednesday into Thursday, and of course that update never came.
Unfortunately it's largely another miss for lower elevations, aside from a pretty potent cold front and at least a period of rain/snow/freezing precipitation Wednesday/Wednesday night. Greatest concern around the metro area at this time is for time icing. If traveling Wednesday and Wednesday night across the region, please do so safely.
The good news this go around is the mountains will get some snow. Winter Storm Warnings are posted for the higher peaks of western Colorado where up to two feet of snow will fall between now and Wednesday night. Below is the latest snowfall forecast from the National Weather Service for this system. Good snowfall for the hurting southwest mountains, extending all the way up into central and northern mountains as well. The far eastern plains may see a better chance of snow with this system than the urban corridor, but even there totals will generally be light: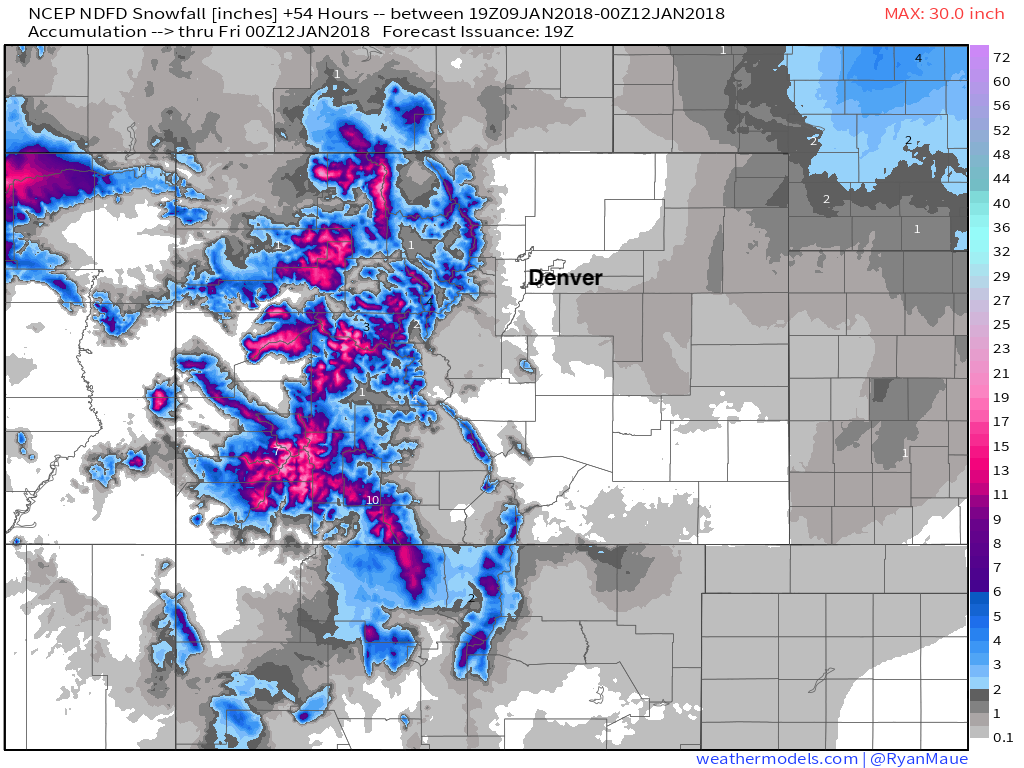 After very warm temperatures today, temperatures remain mild to begin your Wednesday, but will quickly fall with the passage of the cold front. Denver will see a chance of rain on Wednesday and Wednesday night (about a 30 to 40% chance), with rain mixing with snow by Wednesday evening if precip persists. The latest GFS forecast for accumulation by precipitation type shows very little snow in the Denver area, but a perhaps a bit of rain. We even see pockets of freezing rain showing up on the map: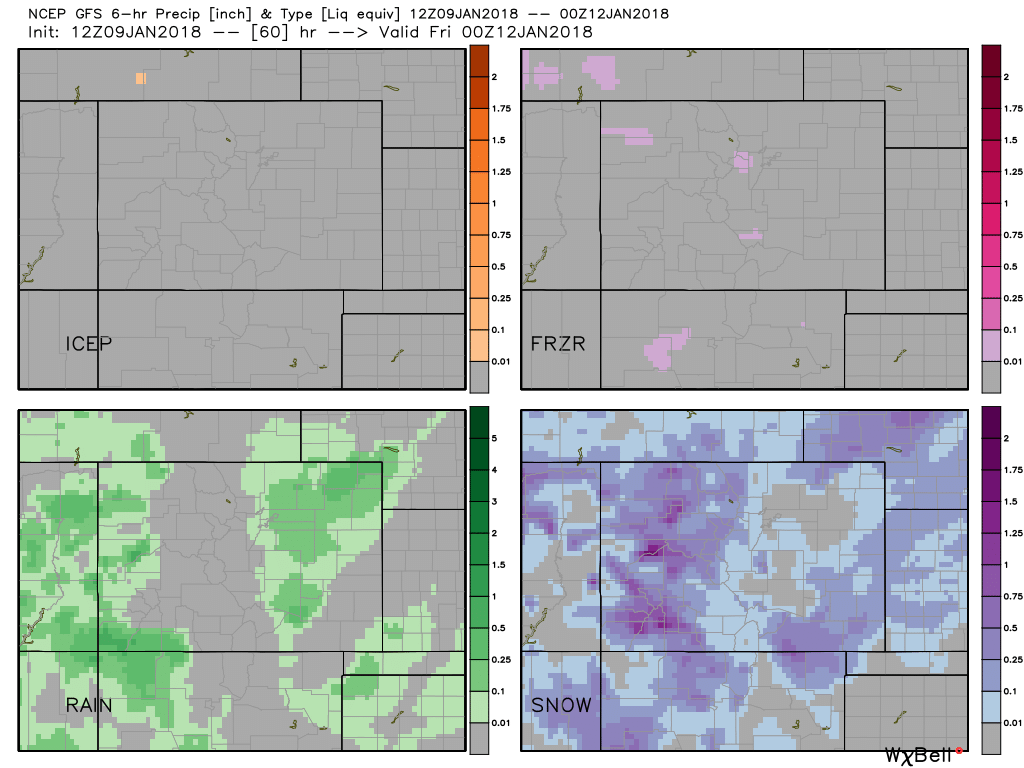 This is a quick hitting system (a big part of the problem for us) and thus it'll move out about as fast as it arrives. Wind will be pretty strong Wednesday night. This is especially true for the Plains, as gusts will likely exceed 50 mph in places. This could cause a brief period of nasty travel east of Limon on Wednesday night. By Thursday morning the last of the snow showers will be coming to an end in the high country, with a dry but cool day forecast for the urban corridor: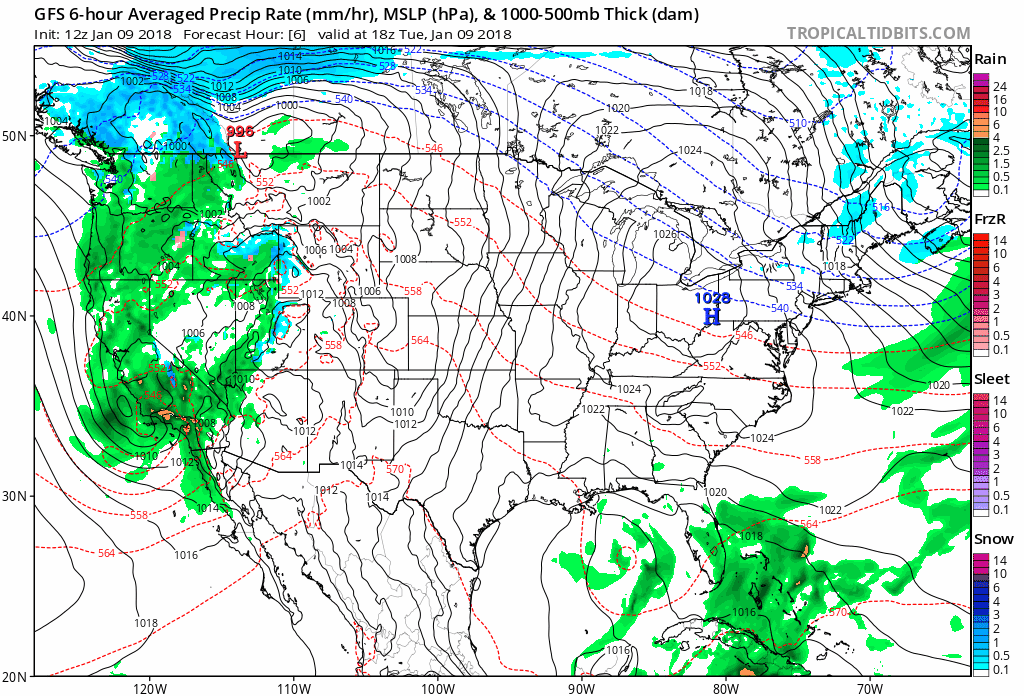 As far as impacts go... Greatest concern down low will be the potential for icing on the roadways Wednesday evening and gusty winds. Temperatures will start warm and end cold, so any rain/snow that does fall will quickly freeze over. If your travel plans take you west into the mountains, best to wait for Thursday if you can, otherwise plan for winter travel conditions along and west of the Divide.
Temperatures warm into the 40s and 50s for Friday and Saturday, ahead of our next system due to arrive late in the weekend.