Another One Bites the Dust
The chance for rain and snow increases across eastern Colorado through the day, with a chance for snow overnight. Latest guidance suggests low-end totals may even be a struggle yet again with this system.
Chilly tonight, 40s tomorrow, warmer for your Wednesday.
Let us know if you manage an inch at your house, or better yet break an inch! We're rooting for you. Most areas east of the foothills won't won't get there, with a Trace - 0.5" being the most probable total along the urban corridor: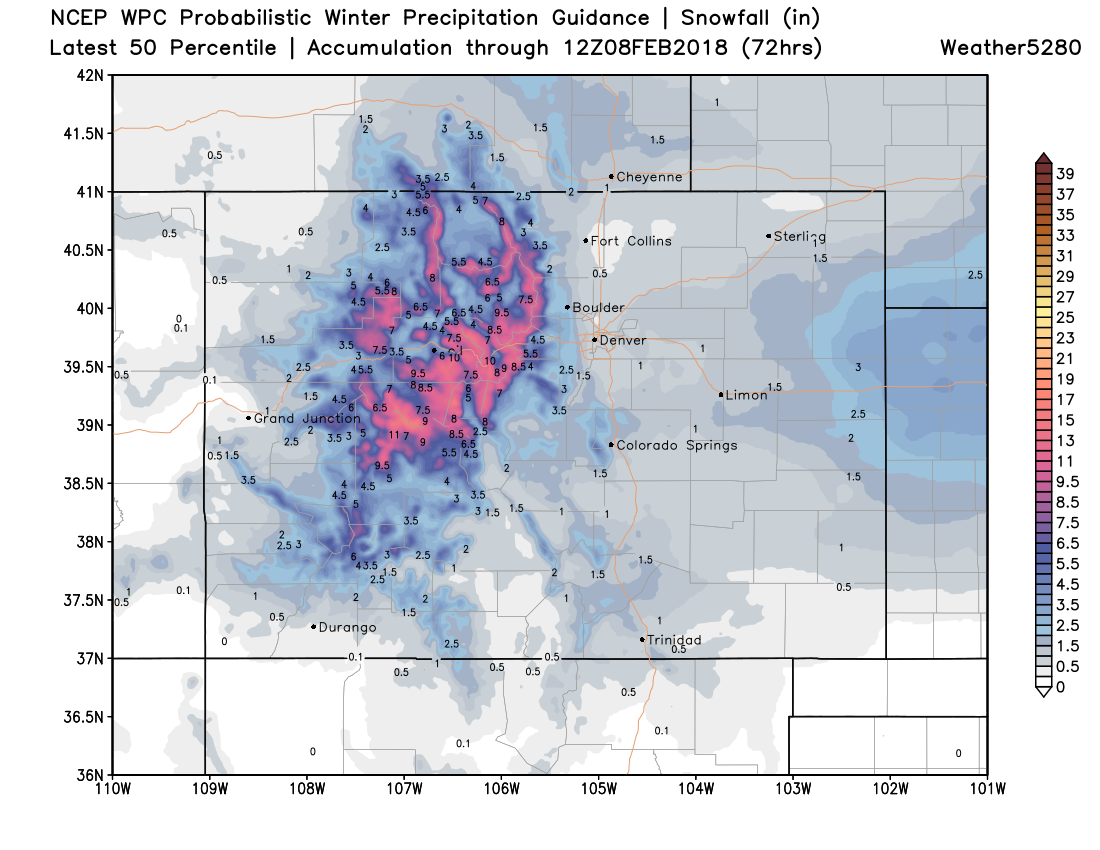 There will again be narrow bands of snow with this system. Those that end up under one will have the best shot at hitting 1" or more, but we expect those bands to be narrow and relatively isolated. If we look at HRRRE modeled snowfall we see the potential for these narrow snow bands across eastern Colorado (each square represents a different ensemble member). Note, however, how many members are largely snow-free along the urban corridor: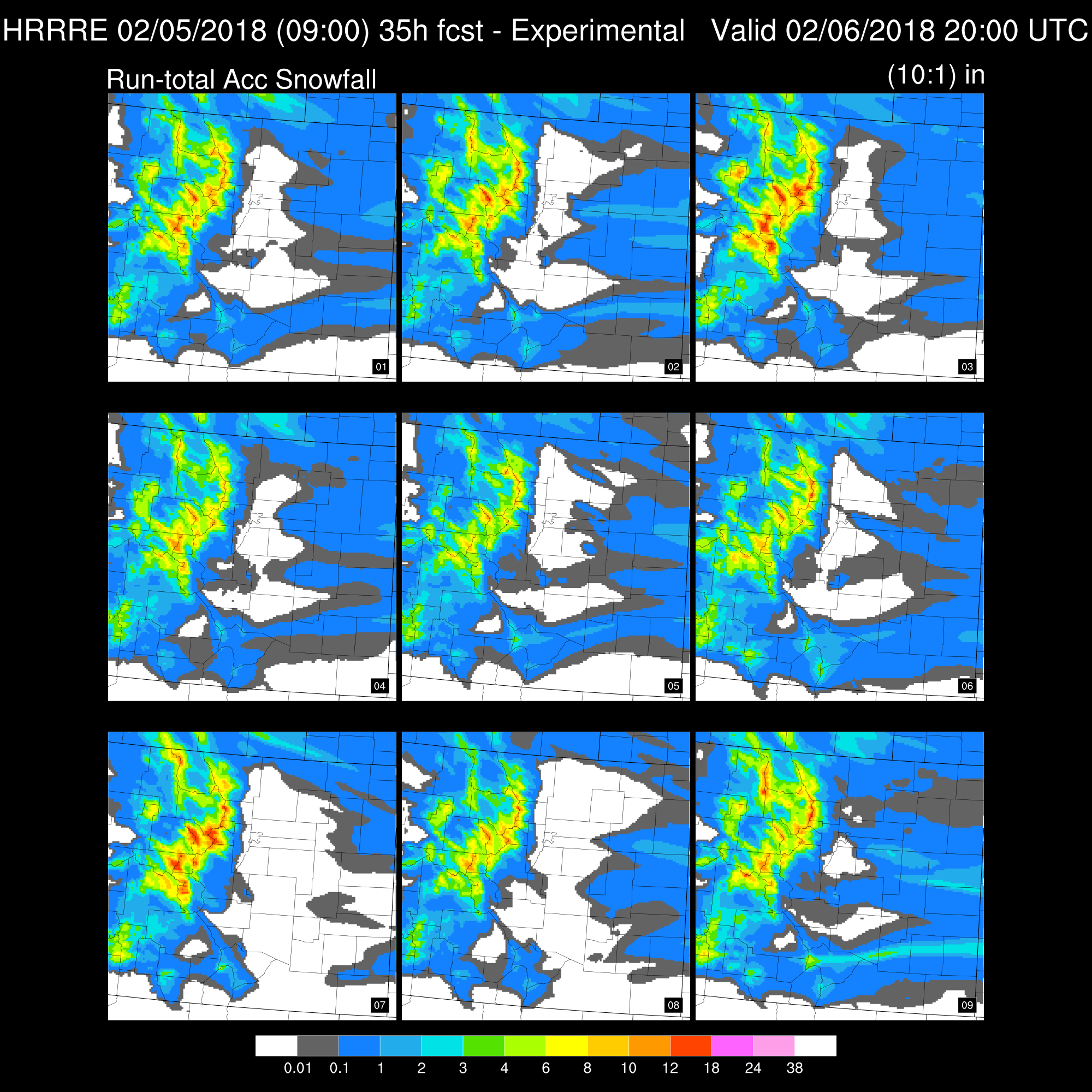 And here are our latest gambler charts, overall pretty grim: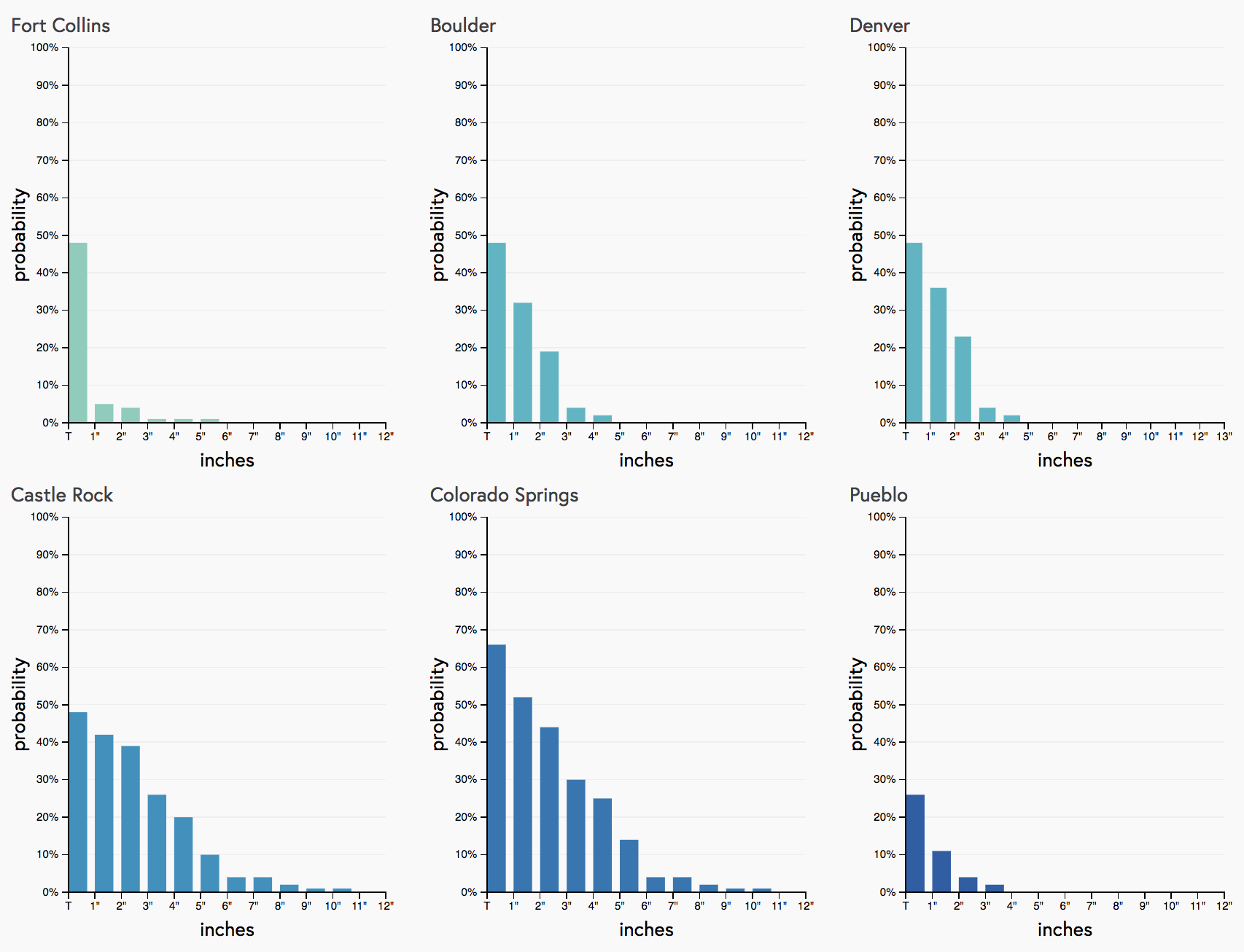 Please drive safely this evening and Tuesday morning, even a bit of precipitation can make those roads icy.
Maybe next time ❄️